Mike Bets #323 – 7/8 Games
5 min read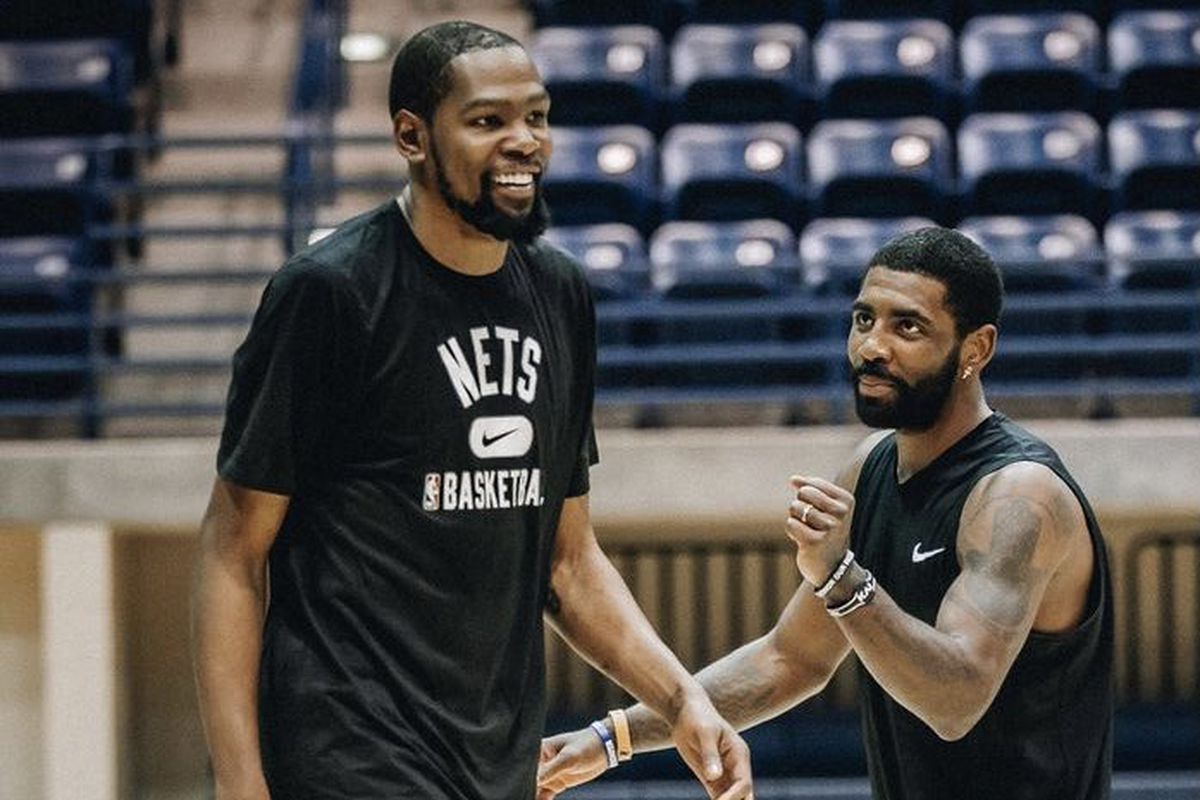 Happy Tuesday. The NBA playoffs have finally arrived, which means it's time for the highest quality basketball that the world has to offer. There's nothing more exciting than March, but there's no on-court match for the best of the NBA playoffs. It's a rather drastic shift from the regular season, when full effort is largely optional. Before we get to the true playoff bracket, however, we start with the play-in tournament. Tonight, that means the first two play-in games, with the Clippers visiting the Timberwolves and the Nets hosting the Cavs in games that will decide the 7 seed in each conference. Let's find the right play for each.
TODAY'S PLAYS
NBA record: 208-196-8 ATS (22-38 Underdog ML), 13-16-1 O/U, 5-8 parlay, 0-2 props
Let's start with a quick look at both teams…
NETS
Full season:
Offensive Rating (points scored per 100 possessions): 11th
Defensive Rating (points allowed per 100 possessions): 19th
Net Rating (offensive rating – defensive rating): 15th
SRS (combines margin of victory with strength of schedule): 15th
Pace: 11th
Last fifteen games:
Offensive Rating: 4th
Defensive Rating: 9th
Net Rating: 4th
Pace: 10th
The Nets have, for obvious reasons, been better lately than they were over the season at large. Having both Kyrie Irving and Kevin Durant back tends to help. In Durant's minutes alone, they're within one-tenth of a point of Utah's league-leading offensive rating, and the defensive rating sits just inside the top ten. In Irving's minutes, that offense rises nearly three full points more, but the defensive rating drops all the way to 26th in the league. Finding the offense-defense balance has been an issue here for two years, and that hasn't changed despite Durant's ability to act as a pretty successful band-aid. Seth Curry being the third-best healthy player isn't all that ideal either, and the absence of Joe Harris and Ben Simmons is going to take away some pretty valuable options for Steve Nash as he looks to build a rotation. Putting Bruce Brown and Nic Claxton out there with Irving and Durant will likely help defensively, but it would also be quite the test of the offensive power of their star duo. And playing Curry, Patty Mills, and the like probably sinks the defense to the point of no return. Brooklyn has two elite players, and a whole lot of problems, probably a few too many to get through the Boston-Milwaukee gauntlet they'll likely have to face.
CAVS
Full season:
Offensive Rating: 20th
Defensive Rating: 7th
Net Rating: 13th
SRS: 13th
Pace: 26th
Last fifteen games:
Offensive Rating: 17th
Defensive Rating: 24th
Net Rating: 20th
Pace: 26th
The Cavs are another prime example of a team's full season numbers not being all that reflective of their current state. Cleveland deserves massive amounts of credit for the season they've had; they've been a firm playoff team nearly all year despite sitting near the bottom of the conference in most preseason projections. There are plenty of reasons to feel good about the future with Darius Garland, Evan Mobley, Jarrett Allen, and co. in tow. But there's not a whole lot to feel excited about tonight. With Allen out over the last month, they've struggled mightily on the way to the finish line. The defense that carried them for much of the year has simply collapsed, and there's not nearly enough offensive firepower to make up for it. This just isn't a good basketball team right now, and Allen won't be returning tonight to change that. The Cavs are just 7-11 since his injury, and they're 1-8 against Eastern Conference playoff/play-in teams during that stretch. The one win came last time out against the Bucks, who were sitting ten players.
The Nets beat the Cavs by 11 last Friday. It wasn't easy; they were down by 5 after three quarters. But it's hard to see Cleveland sticking around in this one. Brooklyn will be ready to go. They have the two best players in the game by quite a bit. Cleveland has never been great at scoring, which leaves them ill-prepared to take advantage of the Nets for their main weakness. Brooklyn rolls.
TIMBERWOLVES
Full season:
Offensive Rating: 8th
Defensive Rating: 13th
Net Rating: 10th
SRS: 10th
Pace: 1st
Last fifteen games:
Offensive Rating: 10th
Defensive Rating: 22nd
Net Rating: 17th
Pace: 10th
There's a lot to love about the year the Timberwolves have had. KAT is a legit All-NBA candidate, and Anthony Edwards and D'Angelo Russell have both been capable, if inefficient, secondary options. This team has played well on both sides of the ball, with the defense taking a significant step up from recent years. The slide on that end in recent weeks is a pretty significant concern, however. Minnesota won't be much of a threat to anyone if they can't re-establish their defensive progress. It's hard to imagine a worse way to end the year in that respect; the Timberwolves' opponents have averaged 122.8 points over the last ten games, which is nearly ten full points above their 82-game average. Beating the Suns and/or Grizzlies would be a tall ask in any scenario, but it just isn't going to happen if Minnesota can't reverse the defensive slide.
CLIPPERS
Full season:
Offensive Rating: 24th
Defensive Rating: 8th
Net Rating: 18th
SRS: 17th
Pace: 18th
Last fifteen games:
Offensive Rating: 8th
Defensive Rating: 17th
Net Rating: 12th
Pace: 25th
The Clippers have done an admirable job all year to stay afloat with Kawhi Leonard unavailable and Paul George missing 51 games. Ty Lue is one of the best coaches in the league. This team has a number of diverse wings and guards, a secondary playmaker in Reggie Jackson, and a full-blown star in George (Paul George is really good). Throw in the mystery of a potential (but pretty unlikely) Leonard return for the first round, and there are plenty of reasons to worry more about the Clippers than the Pelicans or Spurs beyond the simple fact that the latter two teams won significantly less than half of their games. The return of George and the infusion of Norm Powell has boosted the offense from nearly lifeless to actually dangerous, and George is the kind of player that can shift a playoff game or two. He did it last summer. With Leonard progressing but still stuck in individual work and a daunting first round series approaching, it's unlikely that there's a whole lot the Clips can do this summer. But that doesn't mean they'll be a fun team to play. And, if (big if) they can stay healthy next year, there's a lot to like about this team.
Minnesota has been really good this year, and I think they should get the benefit of the doubt in this one. They'll be a little sharper defensively than they have been recently. This line is small enough that it works. I think this should be a pretty good game, but it's still the Timberwolves' to lose.