Mike Bets #324 – 9/10 Games
5 min read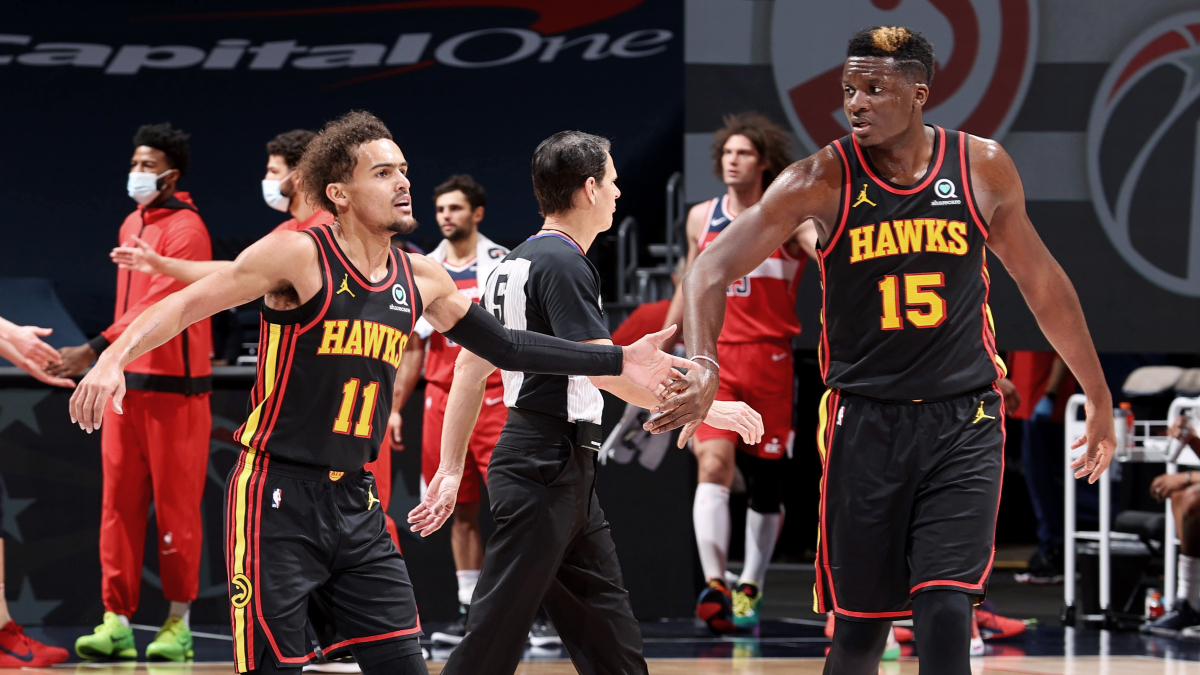 Happy Wednesday. We started the playoffs with a 1-1 split last night. The Nets fell a little short of coverage late, but the Timberwolves came back to take care of their business. Tonight, we get the 9/10 play-in games. The losers go home. The winners go to Cleveland or Los Angeles. Let's take a look at Hawks-Hornets and Pelicans-Spurs.
TODAY'S PLAYS
NBA record: 209-197-8 ATS (22-38 Underdog ML), 13-16-1 O/U, 5-8 parlay, 0-2 props
HAWKS
Full season:
Offensive Rating (points scored per 100 possessions): 2nd
Defensive Rating (points allowed per 100 possessions): 26th
Net Rating (offensive rating – defensive rating): 14th
SRS (combines margin of victory with strength of schedule): 14th
Pace: 20th
Last fifteen games:
Offensive Rating: 7th
Defensive Rating: 11th
Net Rating: 7th
Pace: 8th
For most of the year, the Hawks fit into their expected mold – really good offensively behind Trae Young and really poor defensively, which could also largely be attributed to Trae and the difficulties of building a defense capable of protecting him. The comparison isn't perfect, but Atlanta was in the same general area code as Portland with Dame. And they weren't very good. The Hawks were 31-34 just over a month ago and spent the vast majority of the season stuck in a lull that had them nowhere near the potential suggested by last year's ECF run. Then the last seventeen games happened. Atlanta is playing faster, running out an effective defense, and winning games (12-5). It's all come without John Collins too, who has missed the last sixteen games in what is at best a very unfortunate coincidence for the big man. The Hawks have looked dangerous at various points throughout the year; they won seven straight games in both November and January. But neither winning streak was part of a larger seventeen-game run any better than 10-7, which is a pretty good indication of how frustrating Atlanta was for much of the season. They're playing as well as they have at any point, and the Heat likely won't be rooting for them to make it through this little three-team tournament and grab the 8 seed.
HORNETS
Full season:
Offensive Rating: 9th
Defensive Rating: 23rd
Net Rating: 16th
SRS: 16th
Pace: 6th
Last fifteen games:
Offensive Rating: 2nd
Defensive Rating: 21st
Net Rating: 8th
Pace: 18th
The Hornets are also playing some of their best basketball of the season, coming in just 0.1 points behind Atlanta in net rating over the last fifteen games. They've flipped in the opposite direction pace-wise, playing a bit slower down the stretch, and their offense has been even more effective. Over the season as a whole, the offense-defense split has been very similar for both teams. The Hornets were very average most of the way. This is how their season has gone if you split it into ten-game chunks –
5-5
7-3
4-6
5-5
7-3
1-9
6-4
6-4
2-0 finish
That's a lot of 4-6 win stretches. But there's nothing wrong with that; the Hornets have won the games they need to. They have three guys who can get you 20 on any given night in LaMelo Ball, Miles Bridges, and Terry Rozier. They get some really solid production off the bench from Kelly Oubre and Montrezl Harrell. PJ Washington is having a quiet but relatively impactful year. This is a solid Charlotte team that's in a really nice spot right now. They're not contenders (the same goes for Atlanta), but they're not an easy team to beat either.
This should be a really fun game. LaMelo and Trae. Two teams with plenty of offensive weapons. An interesting pace battle to watch with both teams switching up their speed in recent weeks. I would lean Hawks to advance with Trae's game-changing ability and last year's experience, but I think we're getting too many points with the Hornets here. They can keep this within five points.
PELICANS
Full season:
Offensive Rating: 19th
Defensive Rating: 20th
Net Rating: 21st
SRS: 21st
Pace: 21st
Last fifteen games:
Offensive Rating: 12th
Defensive Rating: 14th
Net Rating: 14th
Pace: 17th
There's a clear drop-off in record from the 9 and 10 seeds in the East to those of the West, but we still have two teams playing their best basketball of the season in this one. And the Pelicans are better than their overall numbers suggest regardless. They're 29-26 when Brandon Ingram plays, a much better mark than their ugly 7-20 record without him. They're also 13-13 when CJ McCollum plays. The focus here has always been on the effect of Zion Williamson's absence – and for good reason – but the Pelicans are still a pretty solid basketball team when they have everyone other than Williamson out there. Ingram and McCollum can both put the ball in the hoop and set up others. Jonas Valanciunas is a force down low, and he's had some real success at providing a little bit of floor spacing this year, taking about two threes per game and hitting 36% of them. Herb Jones has stepped in from day one and been very good defensively. This is a well-balanced team, and we might be looking at 40 wins if they had Ingram for more games. That's not anything crazy, but it does put the Pels in a different light than we tend to see them in now. This is not a bad team.
SPURS
Full season:
Offensive Rating: 18th
Defensive Rating: 16th
Net Rating: 17th
SRS: 18th
Pace: 5th
Last fifteen games:
Offensive Rating: 18th
Defensive Rating: 12th
Net Rating: 15th
Pace: 7th
The Spurs are another far-better-than-their-record-would-suggest team. San Antonio's expected record is 41-41, which is seven games better than their actual record. They're a middle-of-the-pack team on both sides of the court and overall, yet they have the league's 22nd best record. A 9-15 record in games decided by less than five points isn't helping matters, and it's no surprise that the Spurs' late run past the Lakers coincided with wins in five of their last six such games. There's nothing particularly spectacular about this team, but don't mistake them for a bad team either. Dejounte Murray does just about everything out there and is going to get at least some consideration for an All-NBA team. Keldon Johnson has stepped up his scoring role and is hitting threes at an elite rate. Jakob Poeltl is very efficient if somewhat limited. Gregg Popovich is still around too. San Antonio won't go down easy.
I feel the same way about this game. It's pretty evenly matched. Both teams are playing well. It should be a really good game. And the Spurs getting 5.5 points is just a little much. This should be close.