Mike Bets #328
2 min read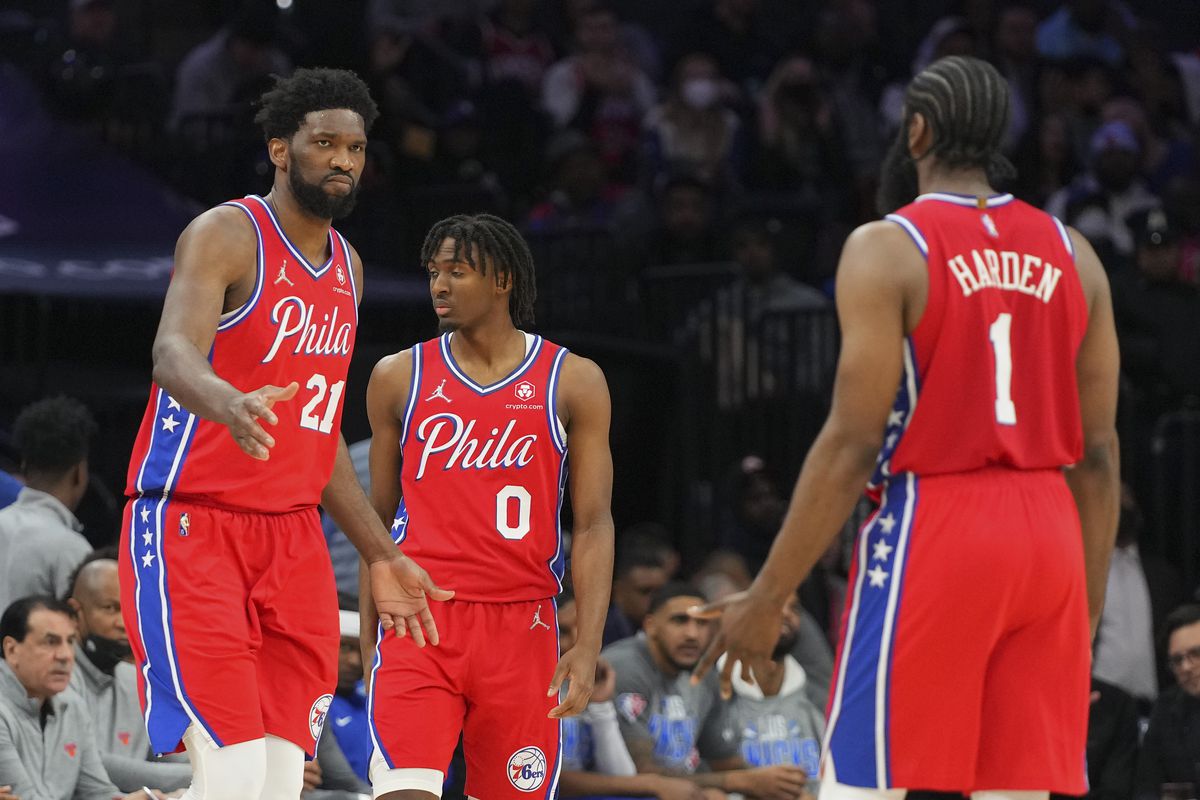 Happy Monday. Yesterday was a 2-2 day to keep the playoffs going strong. We're now 6-2 through two days. Every first round series is one game in, and we get three Game 2s tonight. The beat-up Raptors will try to get something going against the Sixers, the Mavs will attempt to avoid going to Utah down 0-2, and the Nuggets will face an uphill battle against the Warriors with Jamal Murray and Michael Porter Jr remaining out. Let's find some winners.
TODAY'S PLAYS
NBA record: 217-201-8 ATS (22-38 Underdog ML), 13-16-1 O/U, 5-8 parlay, 0-2 props
The Sixers rolled past the Raptors to open this one on Saturday, and they did it in a way that should concern Toronto. Tyrese Maxey (38) nearly outscored Harden and Embiid combined (41). Turning Maxey into Philly's primary weapon is ideal, but the odds of doing it consistently are relatively low. Embiid is going to have his dominant games regardless, and Harden had an elite facilitator game the other day even while not scoring at a ridiculous rate. You want to be able to take advantage of the games where you're limiting the scoring of Embiid and Harden and it's Maxey beating you, and the Raps didn't even come close to that in Game 1. With Gary Trent, Scottie Barnes, and Thad Young all unlikely to play tonight, it's hard to see them coming much closer tonight. The Sixers win big and head to Toronto up 2-0.
The Jazz did very little in Game 1 to assuage the doubts that have been following them around. Rudy Gobert was absurdly good defensively, and just about everyone else was a mess. Donovan Mitchell dropped 32 points but was terrible in the first half. Bojan Bogdanovic scored 20 in the first half before scoring just 6 in the second half, and he was the only significant source of individual offense outside of Mitchell. The Jazz shot poorly and almost collapsed late, and Gobert was visibly calling out teammates on the court for defensive mistakes. And yet, they still won. This is not a team that's going to compete for a championship barring a miracle, but it is a team that can hold off the Luka-less Mavs. Dallas is just very limited offensively with Doncic on the sidelines, and they're going to be heading to Utah down 0-2.
The Warriors never had much issue with the Nuggets in Game 1. Jordan Poole paced things with a 30-point effort, and it's looking like a repeat of last year's Suns series for Denver. It turns out that Nikola Jokic, Aaron Gordon, and Will Barton being your three best players won't get it done in the playoffs, and Steph is only going to become more of a force as he works his way back to regular form while the series continues. Golden State rolls in Game 2.
Let's have a day.