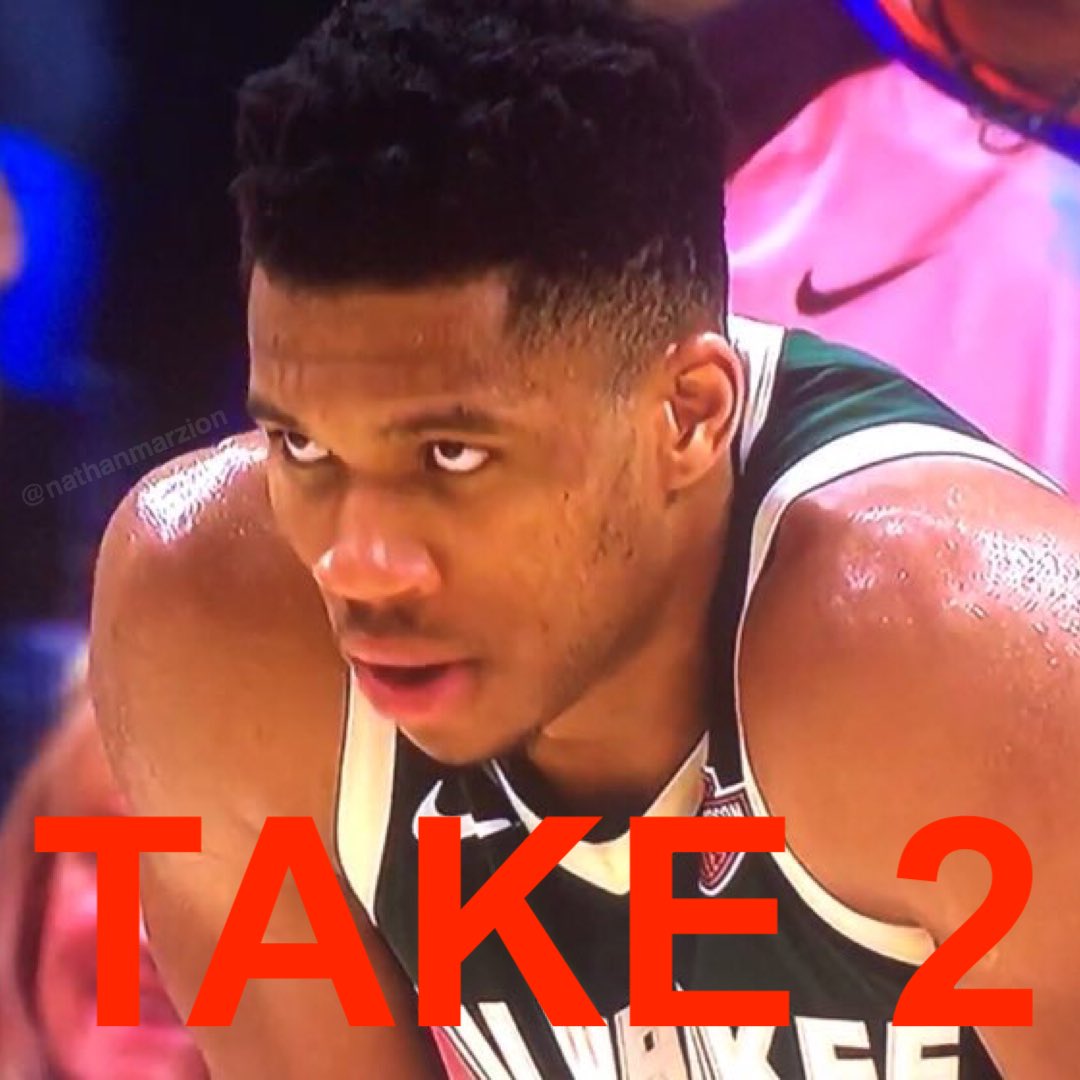 Creaky engines
This ship aint moving
Battered hull
From all that losing
Outside voices
Saying we're done
I could buy in
This kind of pain isn't fun
Some will jump off
Give up and split
But if this ship goes down
I'm going down with it
Bucks in seven
What happened in yesterday's games?
The script flipped for the Celtics, as they had to suffer through their own poor shooting night. Boston's four perimeter-based starters – Kemba, Tatum, Brown, and Smart – made just five of their twenty-nine attempts from deep. The Raptors, minus Pascal Siakam and his 2-13 night from beyond the arc, had a much better shooting game. They won the third quarter by eight, and that was all they needed to tie the series up at 2-2. It's the second year in a row that Toronto has turned an 0-2 playoff deficit into a 2-2 tie. Will they finish the job like they did against Milwaukee last summer? Siakam (23), Kyle Lowry (22), Serge Ibaka (18), and Fred VanVleet (17) all turned in strong offensive showings for the Raptors. The Celtics were led by Tatum, who finished with 24.
The Nuggets basically did what the Clippers did in Game 1, though the final score didn't look quite as definitive. Denver jumped out to a 44-25 lead after the opening frame, and Los Angeles never got back into it. Nikola Jokic scored 26 and grabbed 18 boards to lead the Nuggets. Jamal Murray also chipped in 27 points of his own. It was a much stronger performance from both after a disappointing opener. Paul George led the Clippers with 22 points in 42 minutes. We've now seen consecutive blowout to start this series. LA appeared to have firm control before last night, but Game 3 is now a lot more interesting than it was shaping up to be. The Nuggets are very much alive if they maintain last night's energy and effort.
On to the picks.
Record since the reset: 5-5-1 on individual bets, 1-0 on parlays, -18.00
I had a very good day yesterday because of the Raptors, and today, the Bucks pull me a long way up towards level ground.
Playoff Record: 39-41-2 on individual bets, 1-8 on parlays, -148.61
Total Record: 81-90-3 on individual bets, 6-37 on parlays, -211.14
Today's picks –
If the ship goes down, I'm going down with it. It's going to reach shore though. Bucks in 7.
The Rockets won Game 1 pretty easily despite decent performances from LeBron and AD. This wasn't a scenario where one team played its absolute best game and the other played terribly. Houston's supporting cast – outside of Eric Gordon – wasn't any better than LA's. I'm rolling with the Rockets until the Lakers show that they have enough offensive tools to beat them.
Worst-case Scenario: -$110
Best-case: +$125
Today I win. Today we win. Up towards the mountain we go.