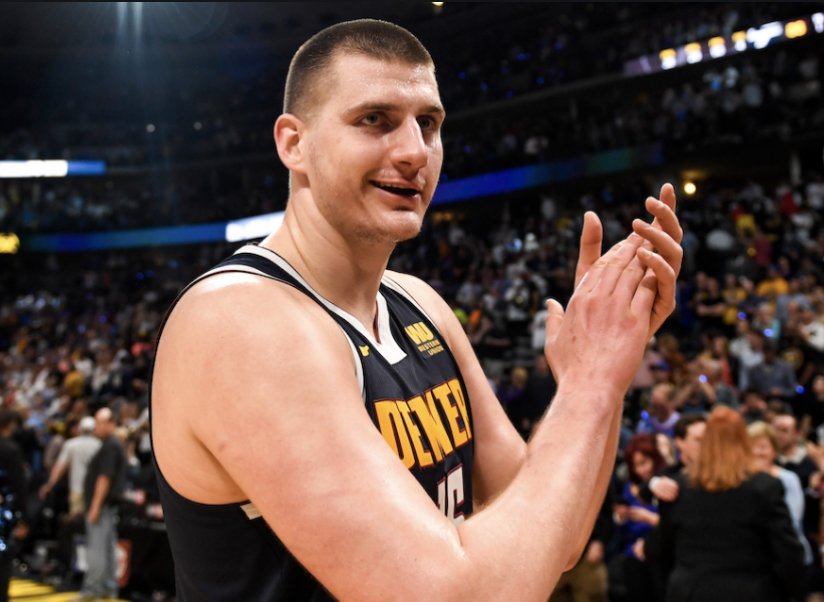 Today is Labor Day. To celebrate, I won't be putting any work into thinking up an intro.
What happened in yesterday's games?
The Bucks finally managed to seal the deal against the Heat after three late losses put them down 0-3. Giannis Antetokounmpo re-sprained his right ankle in the first half, but he scored 19 in only 11 minutes to keep Milwaukee in the game early. Khris Middleton took over in the second half, and he finished with 36, 8, and 8 in another reminder of his star-level ability. Brook Lopez and Eric Bledsoe both scored 14 for the Bucks, who live to fight another day. They survived despite Duncan Robinson and Jae Crowder combining to shoot 12-24 from deep. Crowder tied his playoff career high with his six makes from beyond the arc. Bam Adebayo led the Heat with 26 points, 12 boards, and 8 assists, and Robinson, Crowder, Jimmy Butler, and Goran Dragic all scored between 17 and 20 points. Miami will have three more chances to close out this series, with the first coming tomorrow night.
The Lakers jumped out to a big lead and then regained their balance after a big Rockets run to even their second round series at one game apiece. LeBron James and Anthony Davis combined for 62 points and 21 rebounds, and Markieff Morris scored 16 off the bench in a key effort. The Lakers were up by 16 after one and at halftime, but they trailed by two after three quarters when the Rockets got hot from deep. Los Angeles didn't panic, and they finished strong with a 27-17 fourth that saw the Rockets lose their perimeter touch. James Harden and Eric Gordon combined for 51 to lead Houston, and Robert Covington and PJ Tucker made plenty of threes on the way to 35 points between the two of them. Russell Westbrook struggled to do everything but rebound, and he will have to be better if the Rockets want to optimize their chances. Westbrook is the release valve when the shots don't fall, and he didn't perform that duty last night.
Today, we have two tied series. The Raptors and Celtics head into Game 5 looking to gain a crucial edge. Toronto has won the last two games, and the last three have been decided in the fourth. The Nuggets and Clippers will play Game 3 after two blowouts to start the series. Both games have been all but decided after just one quarter.
On to the picks.
Record since the reset: 6-6-1 on individual bets, 1-0 on parlays, +77.00
The Bucks delivered, and we're looking a whole lot better because of it. Tomorrow, we ride with the deer again.
Playoff Record: 40-42-2 on individual bets, 1-8 on parlays, -53.61
Total Record: 82-91-3 on individual bets, 6-37 on parlays, -116.14
Today's picks –
I'm riding the hot hand here. The Raptors have all of the momentum.
We've seen two blowouts so far. I would guess those balance out with a closer game here.
I really don't know what's going to happen with this game, but you have to go with Denver at these odds.
Worst-case Scenario: -$45
Best-case: +$81
Today I win. Today we win. Up towards the mountain we go.