Mike Bets #370
4 min read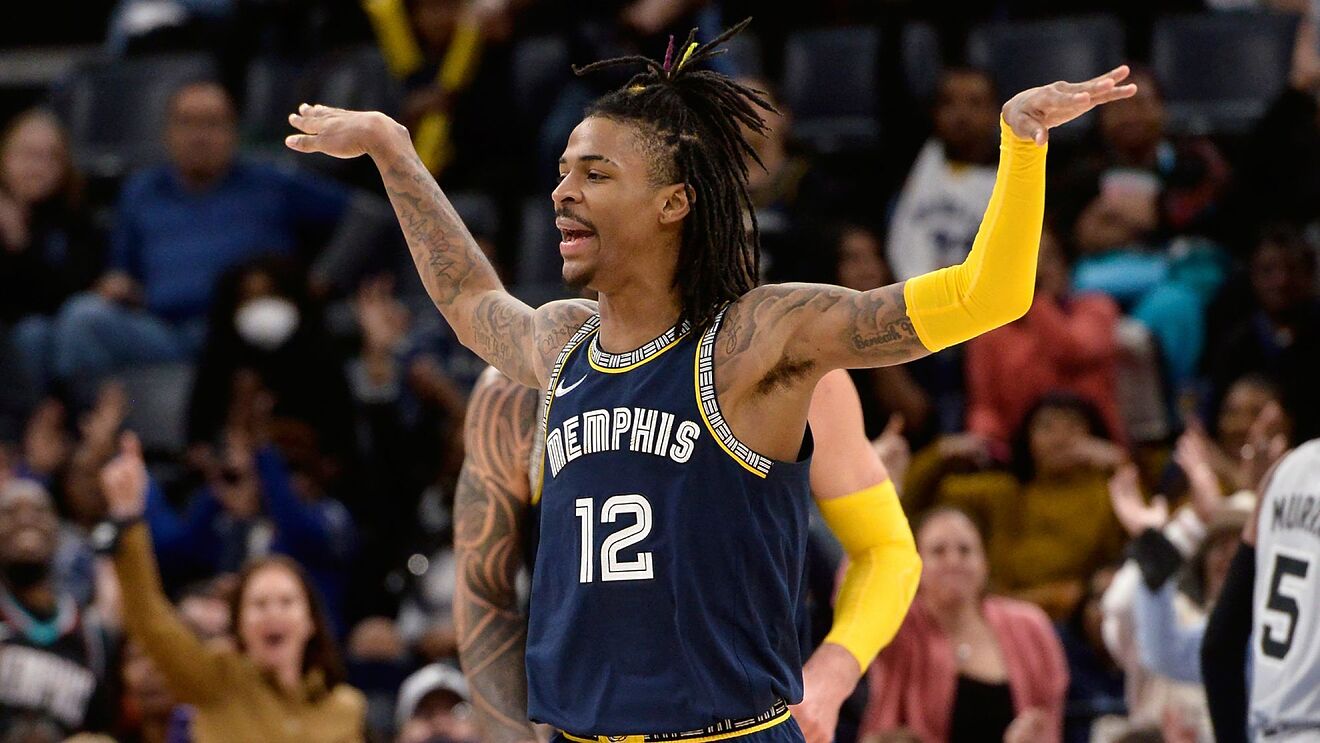 Happy Saturday. Yesterday was a 2-3 day. They happen. The Cavs and Timberwolves got the job done, but the Jazz and Wizards fell short while the Bucks and Knicks scored a few too many points. We'll bounce back tonight. But first, some thoughts on last night's action…
The Pistons continue to be laughably bad. Cade dropped 35, 8, and 9, and Bojan chipped in 22. Atlanta still won by 24. The fourth quarter wasn't particularly pretty, which doesn't help the final margin, but Detroit was still down by 12 after three. The Pistons are getting outscored by 23.2 points per 100 possessions when Bogdanovic sits and by 28.2 when Cade sits. Those numbers are fluctuating a bit from game-to-game given the small sample size of the season, but the general idea is that the Pistons are nowhere near to an NBA level when one of those two aren't on the court. And they're about as bad as your typical NBA team gets when those two are playing. It's been tough in the Motor City so far.
Atlanta finally gets a test when they play the Bucks tonight. Both teams played last night, but it's still a checkpoint of some sorts for the Hawks after games against the Magic, Rockets, Hornets, and Pistons (twice).
The Magic blitzed the Hornets to get in the win column in their sixth game. Paolo has looked like a stud every time out so far, and it's hard to not view the Rookie of the Year race as his to lose.
The Wizards suffered a disappointing home loss to the Pacers. They're still 3-2, but that's the kind of game you can't lose very often if you want to make a run at the play-in. Washington needs to separate from the bottom of the pack. They did go 15-4 against the Pacers, Pistons, Knicks, and Magic last year and still fell 8 games short of the play-in, so there's obviously more to a good season than beating the bad teams. Washington was a fine enough 18-11 against non play-in teams; they went 17-36 against everyone else. There's room to make up all around. But these are easier wins to get, and they'll need to grab them.
For Indiana, Tyrese Haliburton continues to look like a future cornerstone with Benedict Mathurin looking like a good pick for First Team All-Rookie.
The Cavs picked up a heck of a win in Boston, fighting back from a double-digit halftime deficit to win in overtime. Donovan Mitchell has just been fantastic to start, and Caris LeVert stepped up to join him in scoring 41 points last night. That was just enough to overcome the joint 32-point efforts from Jayson Tatum and Jaylen Brown. The two top-scoring players on each team scoring the exact same number of points as their teammate has to be a pretty rare occurrence. In any case, Cleveland looks really good – and they've barely gotten minutes from Darius Garland so far.
Tyrese Maxey stepped up with a great 44-point performance to key the Sixers' win over the Raptors in the second of their back-to-back matchups. It was just the second time Philadelphia has held an opponent beneath 100 points, which is a good sign. Maxey being able to step into a bigger role is big too; the Sixers will likely need to utilize a little more variety in the way they spearhead the offense.
The Lakers are 0-5, and they were outlasted by Minnesota in a game they played without Anthony Davis. Davis's 82-game claim a few weeks ago was preposterous from the jump, but it looks especially bad to already be sitting out five games in. The Lakers are simply untalented and bad.
The Bucks got double digit scoring from seven players, and Giannis fell an assist short of a 30-point triple-double in a win over the Knicks. Milwaukee is 4-0 without Khris Middleton and Pat Connaughton, and it'd be hard to call anyone else the best team in the league right now.
The Spurs deserve plenty of credit for their 4-2 start. Keldon Johnson has been great.
The Nuggets rolled past Utah despite getting just 12 points from Nikola Jokic. That's a good sign. Seven Nuggets scored in double figures.
Anfernee Simons dropped 30 to spark a win over the Rockets without Dame. Portland is 5-1 and sitting atop the West, and they've started as well as they could have possibly asked for. Can they keep it up?
TODAY'S PLAYS
NBA record: 15-11 ATS, 1-5 ML, 2-3 O/U, 0-0 parlay, 0-1 props, -3.94 units
What did I say the other day? The Kings have fought. They've scratched. They've clawed. They've come close to winning in each of their first three games, but they haven't gotten there yet. That changes tonight. Go Kings. Change three to four and ignore the fact that the Grizzlies game wasn't all that close the other day, and we're ready to roll. Miami has been less than impressive to start, and I like Sacramento to get the season started tonight.
The Nets are 1-4 with a terrible defense. That win came by 4 points. There's simply no reason to expect them to be winning games by double digits. Ride with Indiana.
The Grizzlies are 4-1 and have an extra day of rest here. I like Utah a lot, but this line is small enough to lean Memphis.
Both teams played last night, the Bucks are rolling, and the Hawks have yet to play a team projected to finish in the top ten in the East. This won't be a great introduction to that part of the conference.