Mike Bets #388
3 min read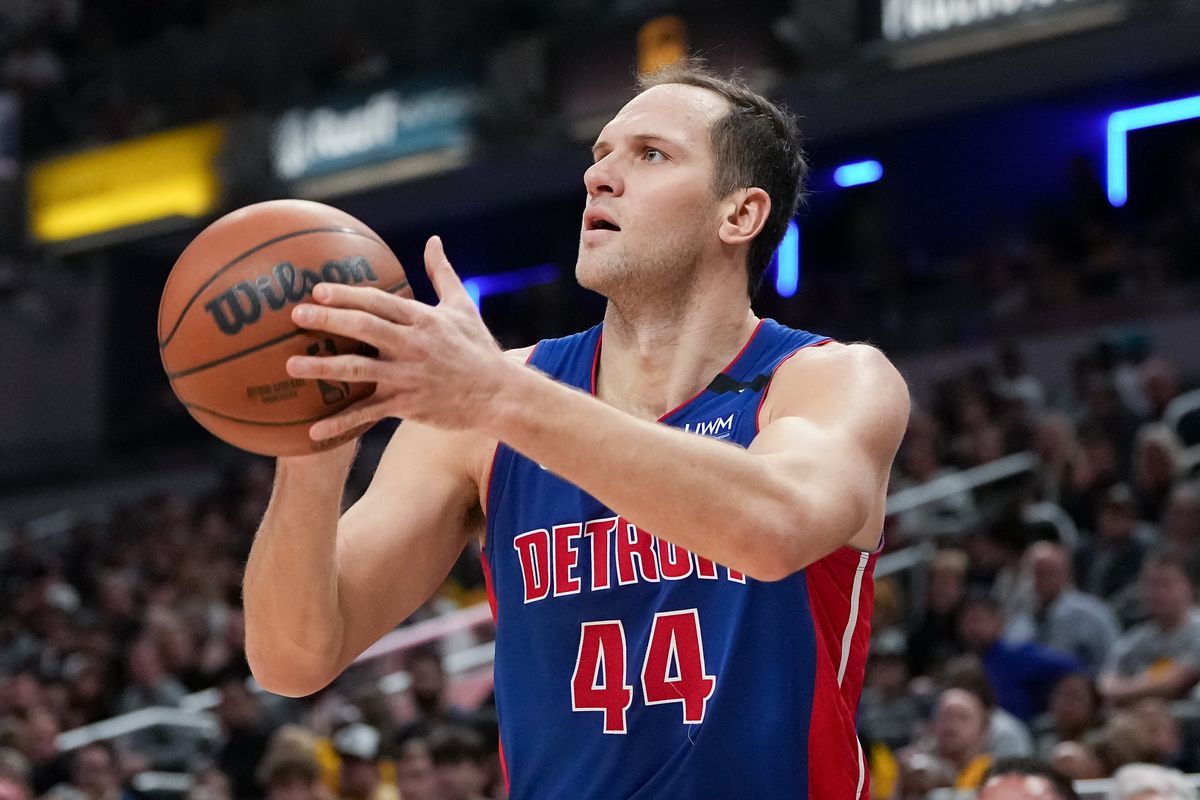 Happy Thursday. Wednesday wasn't good. We're struggling here at Mike Bets. We've gone back to our roots – losing. How do you escape your roots? We could burn the tree down. We could leave the forest. We could hop to another tree. We could grab a seed and plant some new roots. Or we can double down and bet even harder. Let's go. Let's win. Let's be absolute dogs on the card. From now on, no one sniffs out wins better than us.
Tomorrow we're going to try to set up the weekend with some NBA and CBB power rankings. But tonight we ride and ride alone. It's a slow and steady climb to the top. Let's get started.
TODAY'S PLAYS
NBA record: 40-41-1 ATS, 10-12 ML, 2-4 O/U, 0-1 parlay, 0-1 props, -10.61 units
PARLAY: Pistons U106.5 and Bojan Bogdanovic O1.5 threes (+240)
The Pistons are 26th in points per game, scoring just 109.1 points per. The Mavs, due to a solid defense and the league's slowest pace, are 4th in points allowed per game, allowing just 107.6 points per. This is a good spot for the Pistons to not score a lot of points. They've managed less than 100 in about a quarter of their games, and the Mavs have held opponents below 107 points in half of their twenty games.
I also like Bogdanovic to hit at least 2 threes. He's done it in 13 of 22 games.
CBB record: 18-21 ATS, 0-4 ML, 2-1 O/U, 0-0 parlay, -8.2 units
UConn has beaten everyone they've played by double digits (by 15+ if we're being specific), including ranked opponents in Alabama and Iowa State in their last two games. Let's keep the wave going. Go Huskies!
Youngstown State is 5-2, and one of those losses came by 7 points to Notre Dame. Northern Kentucky did beat Cincy, but they've otherwise been less than impressive.
Both teams have scored at least 70 in every game they played. Texas dropped more than 90 on Gonzaga. Creighton scored 76 on Texas Tech, 90 on Arkansas, and 79 in their only loss to Arizona. These teams are going to score.
Green Bay has yet to come within 14 of an opponent this year. I'm willing to bet that keeps happening, especially when we're getting 6 points worth of wiggle room.
Colorado has been all over the place this year, and that includes some very impressive wins. But it seems to me that Arizona State, who's looked really impressive since a loss to Texas Southern, is getting an unfair shake with this line. I like them to win here.
Washington Oregon St U132.5
I like this under. Think this will be a grind of a conference opener. Oregon State played a 51-54 game with Duke, and they've only topped 73 points once. Washington has also tended to score less in games against better teams, including a 68-64 game against St Mary's that would have covered this total by half a point.