Mike Bets #389
11 min read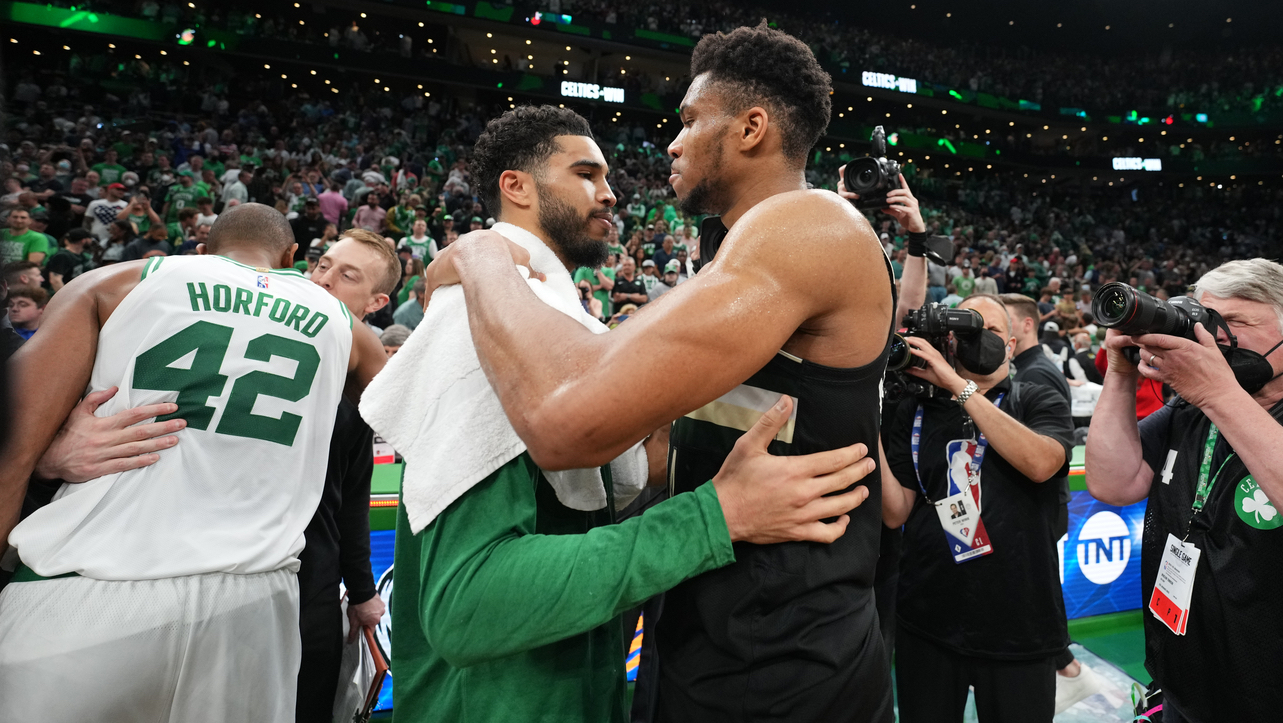 Happy Friday. We're going to do some power rankings today before we get to the plays. Yesterday was a solid day. Arizona State came roaring back in the second half to secure a 4-2 CBB record that put us up more than 2 units. The NBA record was 0-1 after the Pistons went way past 106 points in a win over the Mavs, but we'll take a positive day. Let's get to it. Any up/down movement is from our last rankings, which were a little shy of three weeks ago.
NBA
30. San Antonio Spurs 6-16 (Down 4)
The Spurs have lost nine in a row since our last power rankings, and they're last in the league by almost two full points in net rating. They're in the caboose.
29. Detroit Pistons 6-18 (-)
The Pistons were in the 29th spot a few weeks ago, and they've done absolutely nothing to change that. Bojan Bogdanovic continues to roll; he dropped 30 and made 10 of 14 shots in yesterday's win against Dallas. If the aim is to trade him before the deadline, he's doing his part to raise his value.
28. Houston Rockets 5-16 (Up 2)
The Rockets are starting to win a little bit with three victories in eight games. They still have the second-worst record and third-worst net rating in the league. The goal should be to stay there at this point.
27. Orlando Magic 6-17 (Down 2)
26. Charlotte Hornets 6-15 (Up 2)
Picking between the Hornets and Magic isn't particularly easy. They're a game apart by record. The Magic are outscoring opponents by just 0.4 points more per 100 possessions. They're right next to each other in SRS. But Charlotte has won two of three while Orlando has lost six in a row. We'll go with that as the deciding factor.
25. Oklahoma City Thunder 9-13 (Down 6)
The Thunder have fallen off defensively since a strong start. They're still a few rather significant paces ahead of the teams beneath them on this list, but, outside of SGA, there are very few reasons to take them above other teams this season, especially when they probably have more incentive than most to be content with losing.
24. Los Angeles Lakers 8-12 (Up 3)
The Lakers are trending up. Their offense is slowly turning from catatonic to simply not that great. Anthony Davis still isn't hitting threes or producing assists at any significant rate, but he's been legitimately outstanding otherwise. LeBron is a vastly diminished version of himself, which causes various lineup issues on a roster so poorly constructed, but he's still a clearly positive player. Russ is coming off the bench, so the window through which he's viewed is very different. Advanced metrics now matter less than grit and volume stats! Go Lakers!
23. New York Knicks 10-12 (Down 2)
The Knicks are okay. They're certainly not good. But they're not exactly bad either, although I guess one could argue with the assertion that only 20% or so of the league is truly bad. This is what I wrote about the Knicks about three weeks ago – The Knicks aren't terrible, but they are pretty clearly below-average. So consistency is there. RJ Barrett is having a miserable season, and he's gotten progressively worse over the last three years. That's not a great trend for the guy you just paid. At least Julius Randle has been pretty good.
22. Miami Heat 10-12 (Down 7)
The Heat continue to play blah basketball, and they've gotten a bit worse over the last few weeks. They're a little below 20th offensively and a little below 10th offensively. They have dealt with some injuries, and I would still probably take Miami to make the playoffs, but there's no reason to be inspired by what this team could do once they get there. I'd be quietly gauging Jimmy Butler interest.
21. Chicago Bulls 9-12 (Down 4)
The Bulls are fine. They're one spot ahead of the Heat in offensive rating and…..one spot ahead of the Heat in defensive rating, which is pretty funny. They're another team that is certainly a play-in/playoff challenger but still underperforming. Now, it should be noted that the roster itself, outside of Patrick Williams, isn't necessarily underperforming. This isn't a true title contender even with Lonzo, and they're far from it with him out. But Chicago is pretty much all-in on this current aging core, and this is a pretty bad core to be all-in on. I'd expect them to finish out the year and try to make the playoffs again, which would be a defendable decision in my book, but the rebuild questions are only going to get louder.
20. Washington Wizards 11-11 (Up 3)
The Wizards aren't any better than any of these other Eastern Conference teams, but they do have the best record. So here we go. The Bulls, Wizards, Heat, and Knicks all have a net rating between -1 and -1.2. More likely than not, only two will make the play-in. It could be quite the race for those spots. Kristaps Porzingis has been fantastic in Washington, which is great for their future. But in the present, he could end up being the difference that gets them over that top ten hump.
19. Portland Trail Blazers 11-11 (Down 9)
This might seem like a dramatic fall, but the wheels are falling off in Portland. They're 2-7 in their last nine and 1-5 in their last six. They've been pretty awful with Dame Lillard out these last six games. He should be back soon, but a team that's struggling to this degree right now might not have a realistic goal in them that's any higher than reaching the playoffs.
18. Minnesota Timberwolves 11-11 (-)
The vibes are low in Minnesota. D'Angelo Russell has been poor. Anthony Edwards hasn't been all that much better. KAT just isn't a winning player. The man is 27. Should be an apex predator with his talent. He's not. Rudy Gobert hasn't been bad by any means, but he also hasn't been anything close to a change worth everything it took to get him. They might end up in the playoffs again, but, right now, this is looking like a team that swung for the fences and whiffed.
17. Los Angeles Clippers 13-10 (Up 5)
They are once again in let's hope this really good defense manages to carry our abysmal offense into the playoffs mode in LA. It's all rather irrelevant if Kawhi is going to remain out. This team is built to compete if Leonard and Paul George are available. They have a deep and versatile supporting cast and a really good coach. Their relative success even without Leonard is difficult to ignore. But none of it matters if Leonard can't play.
16. Atlanta Hawks 12-10 (Down 3)
The Hawks' offense has been surprisingly bad. After ranking 8th in 2021 and 2nd in 2022, it's currently down near 20th. The defense has made some significant improvements, but those are moot if the offense is going to make a reciprocal move in the other direction. The three-point shooting has been especially bad. From Trae to Dejounte Murray to John Collins to Bogdan Bogdanvoic, who hasn't played but could likely provide a boost on that end, Atlanta needs more offense.
15. Indiana Pacers 12-9 (Up 5)
The Pacers are a really solid basketball team, which is a massive victory for them if we walk along my preferred route of tanking never being the correct ultimate goal heading into a season. Tyrese Haliburton might be the best non-Steph/Luka point guard in the league. Benedict Mathurin continues to have a really, really good rookie season. Just about everyone up and down the roster is contributing positively. There's some good stuff happening in Indiana, and they're poised to move further up these rankings if they can keep it going.14.
14. Golden State Warriors 11-11 (Up 10)
The Warriors have made some progress on both ends to start moving up towards mediocrity, where they currently sit over the course of the full season. Steph has been absurdly good all year, but the season is going to be made or lost on the ability of players not named Steph, Andrew Wiggins, Kevon Looney, or Draymond Green to play competent basketball. So far, things aren't looking great in that department.
13. Brooklyn Nets 12-11 (Up 1)
The Nets have been playing some pretty decent basketball for a while now after a brief but brutal stretch that kicked off their season. Ben Simmons is starting to settle in rather nicely. KD is still KD. Nic Claxton has been good. There are questions to ask about roster construction and the ultimate playoff viability, but the Nets are doing alright.
12. Toronto Raptors 11-10 (Down 3)
It continues to be very difficult to shake the idea that the Raptors aren't anything more than a really solid team that's going to make someone work very hard to win a playoff series. Pascal Siakam has been awesome, and Toronto has a lot of good players. But Scottie Barnes has been very underwhelming, and that will need to change if the Raps want to make some playoff noise.
11. Dallas Mavericks 11-11 (Down 6)
The 11 seed isn't a great look until you realize that Dallas is just 5 games back of the Suns and the top of the conference. The Pacers, for comparison's sake, are 5.5 games back of the Celtics but currently own the East's 4 seed. The Mavs are above-average on both sides of the floor, which is a positive. This is a decent team with one of the league's best players, and they should be alive when the postseason starts. That doesn't mean there aren't serious questions to ask about the ceiling here. Luka is insane; the roster around him is not. It's no dumpster fire in Dallas, but there simply isn't enough secondary talent around Doncic.
10. Utah Jazz 13-11 (Down 4)
The Jazz have a top 5 offense and bottom 5 defense on the year, which makes a heck of a lot more sense than the way they started the season with a strong defense. This team has a lot of scorers and not very many defenders. But they're still a top 10 team by both net rating and SRS. They've played a pretty tough schedule, and they're doing just fine. Utah is still right there in the playoff chase.
9. Sacramento Kings 11-9 (Up 7)
I've been a Kings believer since the start.


The offense is elite, and the defense is bad but not terrible. That'll do.
8. Memphis Grizzlies 12-9 (Up 4)
Purely on the merit of their play this season, the Grizzlies are a few spots above where they deserve to be. But we'll take last year's success and Desmond Bane and JJJ health issues into account. Memphis has a lot of promise, if they can just figure out the defense a little more.
7. Denver Nuggets 14-7 (Up 1)
The Nuggets are just 15th in SRS, which is a bit of a warning sign. Their issue for years now has been being good but not great, and I'm not exactly confident that this year will be any different. Nikola Jokic is an absolute machine, but he still has some work to do in the postseason. That doesn't mean he can't win in the playoffs, but that first step can be a hard one. MPJ's health issues will always be a concern too, and Jamal Murray still has a ways to go to get back to where he wants to be. The defense (24th in the league) is a big issue too.
6. New Orleans Pelicans 13-8 (Up 1)
The Pelicans continue to be really solid. They're 6th in offensive rating and 4th in defensive rating, joining only the Suns in being in the top six in both. That's the kind of two-way play you want to see. Players have missed games here and there, but the machine is moving along. New Orleans has a really deep roster, and they'll be an issue come the spring.
5. Philadelphia 76ers 12-10 (Up 6)
The Sixers have been really good defensively, and they're more than afloat despite 28 combined missed games from Harden, Maxey, and Embiid. Tobias Harris is playing good basketball, and De'Anthony Melton has been a nice addition. Things are going well in Philly, but we'll see how it all fits together once everyone is available.
4. Cleveland Cavaliers 14-8 (-)
The Cavs are still playing some really good basketball. They're one of three teams in the top seven in both offensive and defensive rating. The roster construction is awesome with the great defensive frontcourt and the two offensively gifted guards running the show on the other end. Mitchell and Garland have both been superb.
3. Phoenix Suns 15-6 (-)
The Suns have pretty easily been the best team in the West. They're good on both sides of the court, just like they've been the last two years. They've been making it work without Chris Paul, Cam Johnson, and Jae Crowder too. Crowder won't return, but the other two likely will. Devin Booker has been great, and a lot of guys are stepping up. It's been a really impressive showing for Phoenix given how last year ended.
2. Milwaukee Bucks 15-5 (Down 1)
The Bucks are 15-5 and have clearly been a top 5 team all season despite getting zero Khris Middleton minutes, four games from a newly returned Pat Connaughton, and some poorly timed absences from Giannis and Jrue (Milwaukee is 3-2 in games where one or both didn't play). They have the best player in the world, and they were an incredibly difficult out even without Middleton last summer.
1. Boston Celtics 18-4 (Up 1)
The Celtics have been outstanding despite the Rob Williams injury. Their offense is a full 5 points per 100 possessions better than the next best team's, and that's been carrying a subpar defense. If Williams can return and boost the defense without any offensive fall-off, then look out. That does seem unrealistic – the idea that the offense can continue at this pace for 98 games is a little far-fetched in itself – but Boston deserves their credit. Jayson Tatum is 100% the star he was supposed to be, they have a ridiculously deep rotation, and no one has been better (or really particularly close) since the mid-point of last season. None of this crowns them champions, as they learned last summer, but it does give them the top spot here.
CBB
My college top 25
25. Marquette (NR)
24. West Virginia (NR)
23. Duke (Down 19)
22. Iowa (-)
21. Michigan State (Up 4)
20. Mississippi State (NR)
19. Kentucky (Down 18)
18. UCLA (Down 7)
17. Gonzaga (Down 14)
16. Baylor (Down 8)
15. Illinois (NR)
14. Auburn (-)
13. Arkansas (Down 1)
12. Alabama (Up 1)
11. Creighton (Up 7)
10. Kansas (Down 5)
9. Arizona (-)
8. Tennessee (NR)
7. Maryland (NR)
6. Indiana (Up 4)
5. Purdue (Up 18)
4. Virginia (Up 11)
3. UConn (Up 13)
2. Texas (Up 5)
1. Houston (Up 1)
TODAY'S PLAYS
NBA record: 40-41-1 ATS, 10-12 ML, 2-4 O/U, 0-2 parlay, 0-1 props, -11.61 units
PARLAY: Celtics and Bucks ML (-133)
The Celtics beat the Heat by double digits two days ago and have won five straight by 9+. They should beat Miami again. And the Bucks shouldn't have too many issues with the Lakers at home. I like the money line lay better than hoping that both (or either) win by a borderline spread of 7.5 or 8.5.
The Spurs have been so bad lately. This needs to be a play. New Orleans won in San Antonio by 18 a few games ago.
CBB record: 20-22 ATS, 1-4 ML, 3-2 O/U, 0-0 parlay, -5.9 units
PARLAY: U161 in Baylor Gonzaga & U145 in Illinois Maryland (+260)
Both have cage match potential with Baylor and Gonzaga reeling to at least some degree and Illinois and Maryland walking into a huge conference opener. I like the unders.
I'm a big fan of this spot for Maryland. They're legit, and they'll deliver on the chance to prove it at home tonight.