Mike Bets #391
5 min read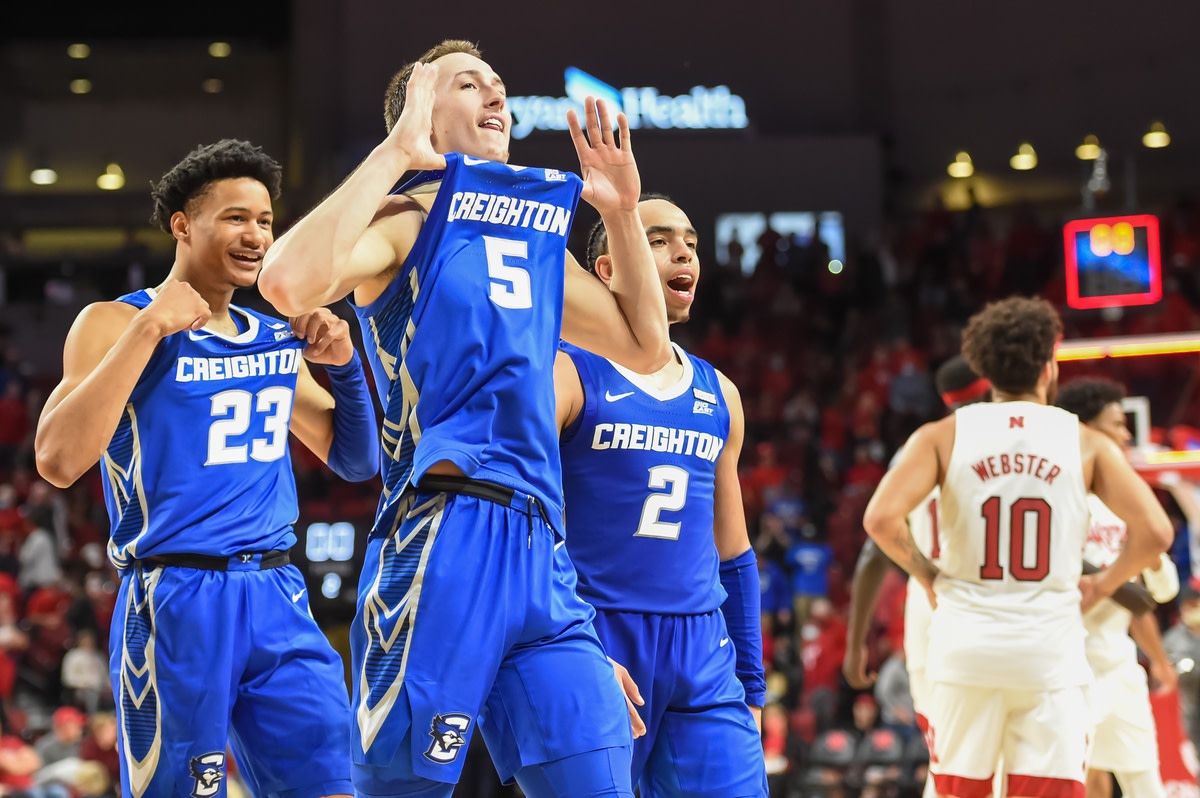 Happy Sunday. We were slightly in the red yesterday, going 1-1 NBA and 1-2 CBB for about a unit down overall. There's nothing too wrong with a day like that. They'll happen. Let's bounce back today. But first, some thoughts on yesterday's action…
NBA
The Mavs beating the Knicks in MSG wasn't the most surprising result. But it's not everyday that one team wins the first quarter by 12 and then loses the game by 21. Go Knicks.
The Kings have now won nine of twelve after blowing out the Clippers yesterday. They're 3rd in the league in net rating in that stretch, and their defense has been doing alright to pair with the elite offense.
Brook Lopez was the lone Bucks starter to play last night, and he swatted 6 shots on the way to a win over the Hornets. Brook Lopez is good at basketball.
SGA had another 30-point game to help the Thunder get past the Timberwolves, who saw Rudy Gobert get ejected early in the second quarter.
The vibes are great in Minnesota.
Anfernee Simons and Jerami Grant combined for 78 to help the Blazers pick up a really nice win over the Jazz. Damian Lillard should be back soon, and Portland largely hasn't looked good without him.
CBB
Fordham moved to 8-1 with a close win over Tulane. They have a lot of narrow wins over relatively poor competition and lost to Arkansas by 26, but they're still worth keeping an eye on as we near A10 conference play.
The A10 will be interesting this year. Davidson is 6-3 but lost to Delaware yesterday. VCU is 5-3 after a loss to Temple. The Bonnies are 5-3 after a loss to Buffalo. Dayton is 5-4 after opening the year in the top 25. Richmond, Loyola Chicago, and Rhode Island are all below .500. St Louis is 7-2 and looking solid, but a lot of the teams currently sitting at the top record-wise (Fordham, Duquesne, UMass) aren't the usual suspects. It will be interesting to see where we stand in a month.
Florida State did pretty well to hold Virginia close, but they still fell to 1-9, which would have been an unthinkable place to be a few weeks ago even after last year's relatively disappointing season.
Notre Dame crushed Michigan State to pick up some momentum the other day, but they dropped a lot of it with a close loss to Syracuse in their ACC opener.
UMass Lowell is now 8-1 with eight wins of 9+ points and an 8-point loss to Rutgers being the only blemish on the record. They're a team to watch in the American East.
Houston picked up a really good win to get to 8-0 as they held off St Mary's. Alabama and Virginia await over the next two weeks.
Memphis knocked off Ole Miss to move to 6-2, and they're off to a decent start as they look to get back to the tournament.
Kansas State held off Wichita State to move to 7-1 and bounce back from a loss to Butler. Big 12 play will be the true test, but so far, so good for a K State team looking for an improved result.
Oklahoma and West Virginia both fell to 6-2 with losses to Big East teams. OU led Villanova at half, and WVU also led Xavier. Neither team finished the deal though. We'll see if that missed opportunity ends up being a factor down the stretch. For Xavier, that's a good win after three competitive losses to ranked teams. Villanova, meanwhile, might be able to use this turn some things around after a pretty awful start.
Wisconsin held off Marquette in OT in a really good game between two teams that should have a solid shot at returning to postseason play in March if the first few weeks of the season are any indication.
It looks like Piscataway will once again be a really tough place to play after Rutgers knocked off Big Ten favorites Indiana in their conference opener. It's reminiscent of a win over Purdue early on last season.
Charleston is now 8-1 with the only loss coming to UNC and wins over Virginia Tech, Kent State, Richmond, Davidson, Chattanooga, and Colorado State. It's early, but that's the beginnings of a pretty solid resume.
Yale is 8-1 with the only loss coming by a possession to Colorado. They have some narrow wins and few truly impressive ones, but they could be a team to watch as a first round tourney threat if they survive the Ivy League.
Indiana State is 8-1. Marshall is 7-1. Neither team has played much of anybody, but these are still really good starts. Drake, with perhaps a little more of a resume but also a narrow loss to Indiana State, is also 7-1.
Colorado State suffered a really disappointing loss to Northern Colorado yesterday.
Boise State is now 6-2 with three Power 5 wins (A&M, Colorado, Washington State). Of course, they also lost to South Dakota State and Charlotte (could certainly be worse losses than those). But Boise is looking geared up for another trip to the tourney so far.
UNLV is another team that's looking good early on; they're 8-0 with the wins over Dayton and Minnesota.
Mississippi State is also 8-0 after an easy win yesterday. They'll need to win some SEC games, but they're primed to do so. The Marquette win looks good.
TODAY'S PLAYS
NBA record: 42-42-1 ATS, 10-12 ML, 2-4 O/U, 0-3 parlay, 0-1 props, -12.07 units
The Celtics deserve a bigger line going against the Nets here. They've been the best team in the league fairly easily so far.
The Knicks got trounced yesterday, and it's going to be tough to bounce back and play a really good Cavs team here. I like Cleveland to cover.
The Lakers are starting to play better, and I actually like them here at plus odds against a below-average Wizards team. Anthony Davis should play. The Lakers should win.
The Kings are rolling, and we're rolling with them.
CBB record: 22-22 ATS, 1-6 ML, 3-2 O/U, 1-0 parlay, -3.2 units
St John's is 8-0. I don't think they go down without a fight here, and this is a lot of points.
UNC needs to bounce back with a win at some point, and this is a decent spot. Va Tech has played a lot of close games.
Betting against Nebraska is usually a solid idea, and Creighton will be ready to go after two very close losses to top 10 teams.
Go Blue. Michigan hasn't exactly inspired so far this year, but neither has Kentucky. I think the setting of this game will mix things up a bit.