Mike Bets #437
6 min read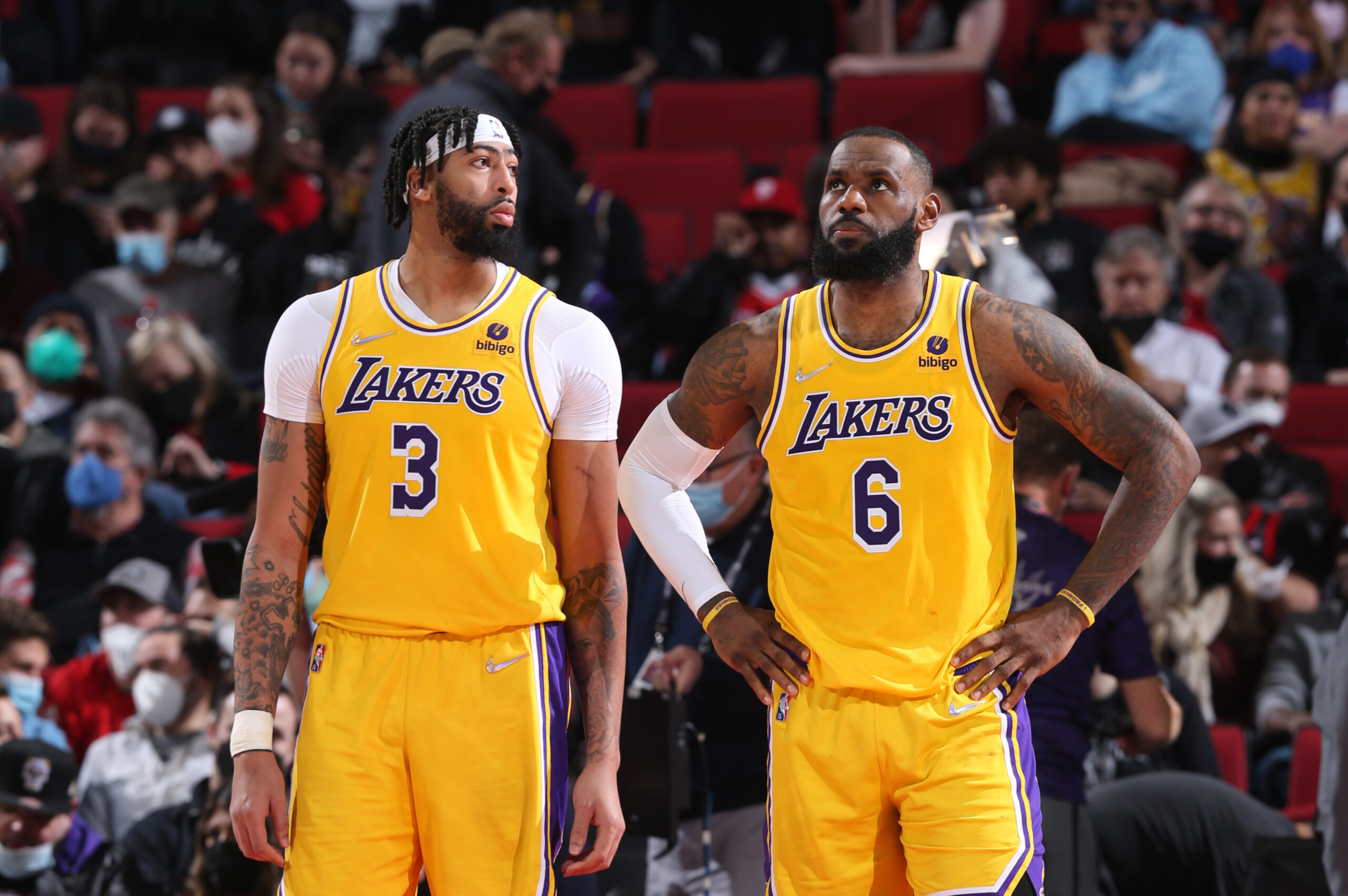 Happy Thursday. It's been a rough go of it this week. We had the Iowa State disaster on Monday, and the Grizzlies failed me yet again last night. The season numbers have seen better days. But here we are. The CBB record was 1-4 last night. Tennessee was upset by Florida. Xavier blew coverage. Belmont lost by a point. The NBA record was 5-4-1 with the Grizzlies -220 ML play costing us a little money. We'll throw it in the trash and bounce back tonight. But first, a look at last night's action…
NBA
The Trail Blazers dominated the fourth quarter to hand the Grizzlies their fourth home loss of the season and their sixth loss in seven games. Memphis is back to being three games off the top of the West, and the Kings are within two and a half games in the 3 seed. It's been nothing short of terrible for the Grizz these last few weeks. This was a really nice win for Portland. They went into the fourth down 6 and won by double digits. They're within half a game of the play-in after two straight wins. Dame dropped 42 to spark last night's win.
The Sixers got revenge on the Magic, winning by 11 in Philadelphia. Joel Embiid and James Harden combined for 54 in the win. Philly keeps pace with the Celtics at three games back, and they pull within half a game of the Bucks and the 2 seed. Orlando is still sitting there at four games out of the play-in. It seems like they've been there for the last three months.
The Celtics absolutely murdered the Nets from start to finish. It got really ugly in Boston. Brooklyn is five and a half back of the top of the East now, and they're two and a half back of the top three. Cleveland is only one game back in that 5 seed.
The Timberwolves roared back late and topped the Warriors in OT for a really big win. Naz Reid, Anthony Edwards, and D'Angelo Russell combined for 80. With the win, the Timberwolves pass the Warriors. They're sitting in a two-way tie for the 5 seed with the Mavs. The Warriors are in a three-way tie for the 7 seed half a game back. It's a big mess out West, as it's been for a while. The game of musical chairs continues.
Eric Gordon dropped 25, and the Rockets edged out the Thunder. Houston no longer has the worst record in the league; that title now belongs to the Pistons by half a game. This one will hurt OKC. This was as winnable of a game as it gets, and a win would have put them just half a game out of the play-in. Instead, they'll sit a game and a half back.
De'Aaron Fox and Domantas Sabonis combined for 65, and the Kings took care of business in San Antonio to pull within two and a half games of the 2 seed and push their lead over the Clippers and the 4 seed back up to two games. The Spurs are just half a game ahead of the Rockets, and their seven-game losing streak has created a four-team jumble in the race for the bottom three and even lottery odds. Just two games separate the Pistons (league's worst record) and Hornets (league's fourth-worst record).
The Jazz held on to beat the Raptors in Utah despite a 34-point triple-double from Fred VanVleet. Utah just keeps sticking around in that West top ten, and they're now in a three-way tie for the 7 seed with a game advantage over the 11 seed. The Raps are a game and a half back of the East 10 seed, and they're just really struggling to take advantage of a play-in spot that's certainly up for grabs at the very least. They should be active sellers at the trade deadline, but we'll see if they follow through on that.
The Hawks blew out the Suns in Phoenix. Phoenix is sitting in that three-way tie for the 7 seed with Golden State and Utah. Devin Booker is reportedly nearing a return, and his teammates have done their job by not letting the bottom fall out during his absence. Atlanta's win will put some pressure on the Knicks. They're just a game back of the 7 seed. They have two games of cushion at the bottom of the play-in now too.
CBB
Providence falls a game back of the pace at the top of the Big East after their attempted game-winner rimmed out at the end of OT. Xavier will take the win, but Providence has plenty of pride to take out of this one. They went down early and pushed back to give Xavier everything they could handle – and very nearly more.
Marquette kept pace with Xavier at 10-2 with their win over Villanova. Xavier visits Milwaukee on February 15 for a big one. Villanova continues to have a really bad season, especially by their standards.
Purdue is 22-1 after taking care of business against Penn State. This one loss doesn't do a whole lot to affect Penn State's resume, but a win would have gone a long way to push them up the bubble. But they didn't come close to taking this one, and they still have plenty of work to do.
Auburn is 17-5 (7-2) after rolling Georgia. Georgia got off to a really promising start to conference play, but they haven't been able to sustain it against tougher opposition. They look better than they have in recent years, but this isn't a tourney team.
Creighton beat Georgetown, avoiding a bad loss. They're 14-8 (8-3), and they've done enough to feel relatively comfortable. But the job isn't done quite yet.
Pitt went into Chapel Hill and picked up a huge win that should help push them up the bubble a little bit. Jeff Capel and Co. have done a great job this year, especially after an inconspicuous start. They deserve to go dancing, and they will if they take care of a softer schedule down the stretch. Also of note – they're only a game back of the top of the conference. A championship is there for the taking. UNC is by no means in need of every win they can grab, but they're not exactly fighting for a 5 seed right now either. They have some tough games coming up and can't afford too many losses.
Louisville finally won an ACC game! Congrats to Louisville. Beating Georgia Tech isn't impressive, but the Cardinals no longer need to worry about going 0-20 in conference play.
Missouri State and Indiana State won, Murray State topped Belmont, Bradley topped Southern Illinois, and Drake beat Northern Illinois in 2OT. Those eight teams are all either 9-4 or 8-5 in Missouri Valley play, which is wild. We have an eight-team race for the conference crown coming down the stretch.
St Johns is 7-5 in Big East play after rolling past St Johns. The tournament isn't a dead dream quite yet. They beat UConn and Rutgers, and the only somewhat bad loss was against a Siena team that's atop the MAAC right now. It's been a decent showing in year one for Shaheen Holloway, but we won't know too much about the true direction of the program for another few years.
Rutgers beat Minnesota 90-55. The Scarlet Knights are doing just fine.
Oklahoma State won in Norman, and they're probably better off than their in-state rivals right now. OU has the win over Bama, but 12-10 (2-7) simply won't cut it. 13-9 (4-5) is a little more tolerable.
NC State is 18-5 after smashing Florida State. They're quietly piling up wins.
Missouri took care of business against a terrible LSU team to avoid a bad loss.
Utah State picked up a huge win against New Mexico. This one joins with the Nevada win over San Diego State to make for a pretty big week for those hoping to see a lot of Mountain West teams in the tourney.
TODAY'S PLAYS
NBA record: 126-110-4 ATS, 23-38 ML, 54-44-1 O/U, 1-7 parlay, 0-1 props, -11.74 units
CBB record: 125-112-4 ATS, 19-40 ML, 4-3 O/U, 8-12 parlay, -15.2 units
Florida Atlantic ML (+105)