Mike Bets #446
5 min read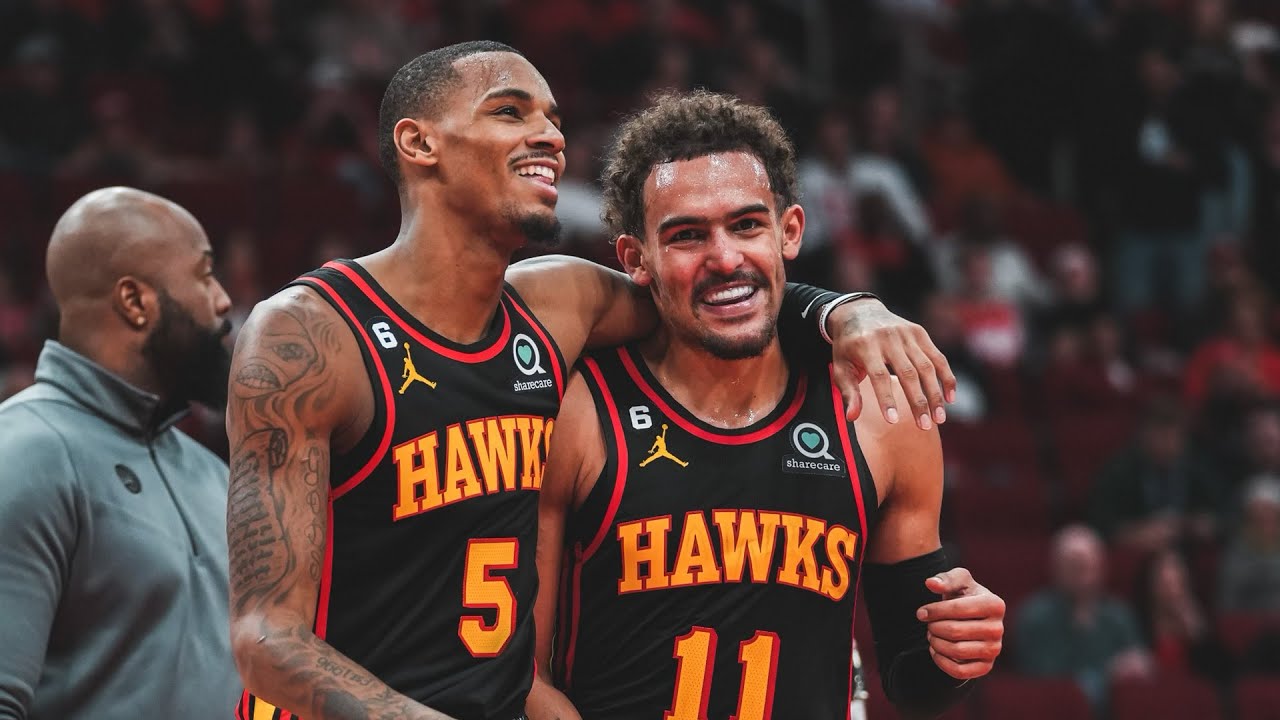 Happy Monday. Yesterday was a solid day. The NBA record was 1-0 with the Celtics-Grizzlies over just barely getting there. The CBB record was 1-1-1 with the underdog ML hit from Michigan State giving us a positive day there too. Let's keep it rolling tonight. Last week's numbers: +7.2 units on NBA and -7.32 on CBB. We'll try to do a little better than even this week. But first, a look at yesterday's action…
NBA
The Grizzlies got off to a strong start, but it didn't last very long in Boston. The Celtics went into the half up 13, and they finished strong to turn a Grizzlies comeback attempt back. Derrick White has been on an absolute tear lately; he's averaging almost 22, 6, and 6 on 49% from three in six February games. Boston sees their lead over the Bucks go back to a game and a half, and they have a pretty decent shot at heading into the All-Star break with a lead intact regardless of the outcome of Tuesday's showdown in Milwaukee. Both teams play one more game after that, and the Celtics get the Pistons in theirs. Memphis continues to struggle heavily, and they're four and a half games back of the Nuggets with just two games separating them from the 3 seed Kings behind them.
The Raptors just barely held on to beat the Pistons. They pull into a tie with the Pistons for the 10 seed with the Wizards just half a game ahead. Toronto continues to be wildly uninspiring, but they might just make the play-in. Fred VanVleet (35) and Pascal Siakam (28) combined for 63 in the win. Bojan Bogdanovic and Alec Burks, key members of the We're Still Inexplicably On The Detroit Pistons Team, combined for 54 for Detroit. The Pistons are now tied with the Hornets for the league's third-worst record. Both are a game ahead of the Rockets with the Spurs in between at half a game back/ahead.
CBB
Northwestern handed Purdue their third loss of the year with a really big and impressive win. The Boilermakers still have a two and a half game lead at the top of the Big Ten, which should be safe with just five games left. But we're getting to the point where questions can be asked about the security of a 1 seed in the tourney. What happens if they lose another game or two? For the Cats, a bid is all but locked up. The one question mark is a really tough closing stretch – Indiana, Iowa, @Illinois, @Maryland, Penn State, @Rutgers. That's a lot of hard games. Regardless, it's been a great season for Northwestern so far, and this was a really great win.
Memphis beat Temple to move to 19-6 (9-3). If they handle UCF at home on Thursday, they'll be 20-6 (10-3) heading into a five-game closing stretch that includes two shots at Houston. There's some work to do here still, but the Tigers are in a good spot.
We have some drama at the top of the MAAC. Iona and Rider are tied at 11-3 with Siena half a game back at 11-4. February 24 – Siena @ Rider. February 26 – Siena @ Iona. March 4 – Iona @ Rider.
Iowa won at Minnesota to avoid a bad loss. With games against Ohio State, Wisconsin, and Nebraska among their final six, Iowa shouldn't have too many issues with securing a bid. They've won eight of eleven and have seven Quad 1 wins.
Michigan State smothered Ohio State. The Buckeyes are terrible. They're really, really bad. It's hard to watch. Sparty has six Quad 1 wins and games against Minnesota, Nebraska, and Ohio State remaining. They should be fine too.
UNC Greensboro beat Wofford in OT to create a three-way tie with Furman and Samford at the top of the Southern. Both UNCG and Furman have to travel to play Samford over the next two weeks.
TODAY'S PLAYS
NBA record: 141-123-5 ATS, 25-41 ML, 67-52-1 O/U, 1-7 parlay, 0-1 props, -8.47 units
The Hornets are really struggling lately, and the Hawks won by 19 the first time they visited Charlotte. With the Hornets taking the two games in Atlanta, I like the Hawks to even the season series up.
The Hornets really struggle to score, ranking 30th in offensive rating and 25th in points per game. They don't hit 230 per game total. I like this one to go under.
Fifteen is a nasty line for an NBA game, but this is the play in this one. Cleveland is red hot with six straight wins and some recent blowouts. The Spurs have lost twelve in a row.
The Spurs average more than 235 points per game. They're horrendous defensively, and they play fast. I like this one to go over.
I still believe in the Jazz, and the Pacers are in total free fall.
Pacers games have been going low lately. They've been under 230 in five of six games since Haliburton came back. Give me the under.
This is really low. The Knicks average about 227 per game. Let's get some points.
I like the Knicks to win this one and bring things a lot tighter in the 5-7 range in the East.
Give me the Nuggets in Miami. The Heat have had a lot of close calls against inferior teams during this three-game winning streak. They lost tonight.
The Nuggets average about 230 per game. They'll take this one over.
This is a huge game for a Bulls team that's pretty solid at home. Orlando's 9-19 road record is the reason they're not right in the thick of the play-in race. Chicago covers tonight.
I'll take a shot at the Wizards here. They're playing really well, and Golden State has been all over the place without Curry.
Give me Portland at home here. They maintain their buffer from the Lakers and the 13 seed.
The Blazers don't score that much, coming in under 230 per game. I like the under here.
CBB record: 142-135-5 ATS, 29-49 ML, 4-3 O/U, 8-16 parlay, -26.72 units
Miami +5.5
Miami ML (+193)
I don't like UNC all that much. Miami is good, and there's a lot at stake here for them in terms of the ACC title race. They produce a big road performance tonight.
West Virginia isn't good. I will stand on this hill until the end.
Texas needs wins in the conference title race. They'll handle a poor Tech team tonight.