Mike Bets #458
11 min read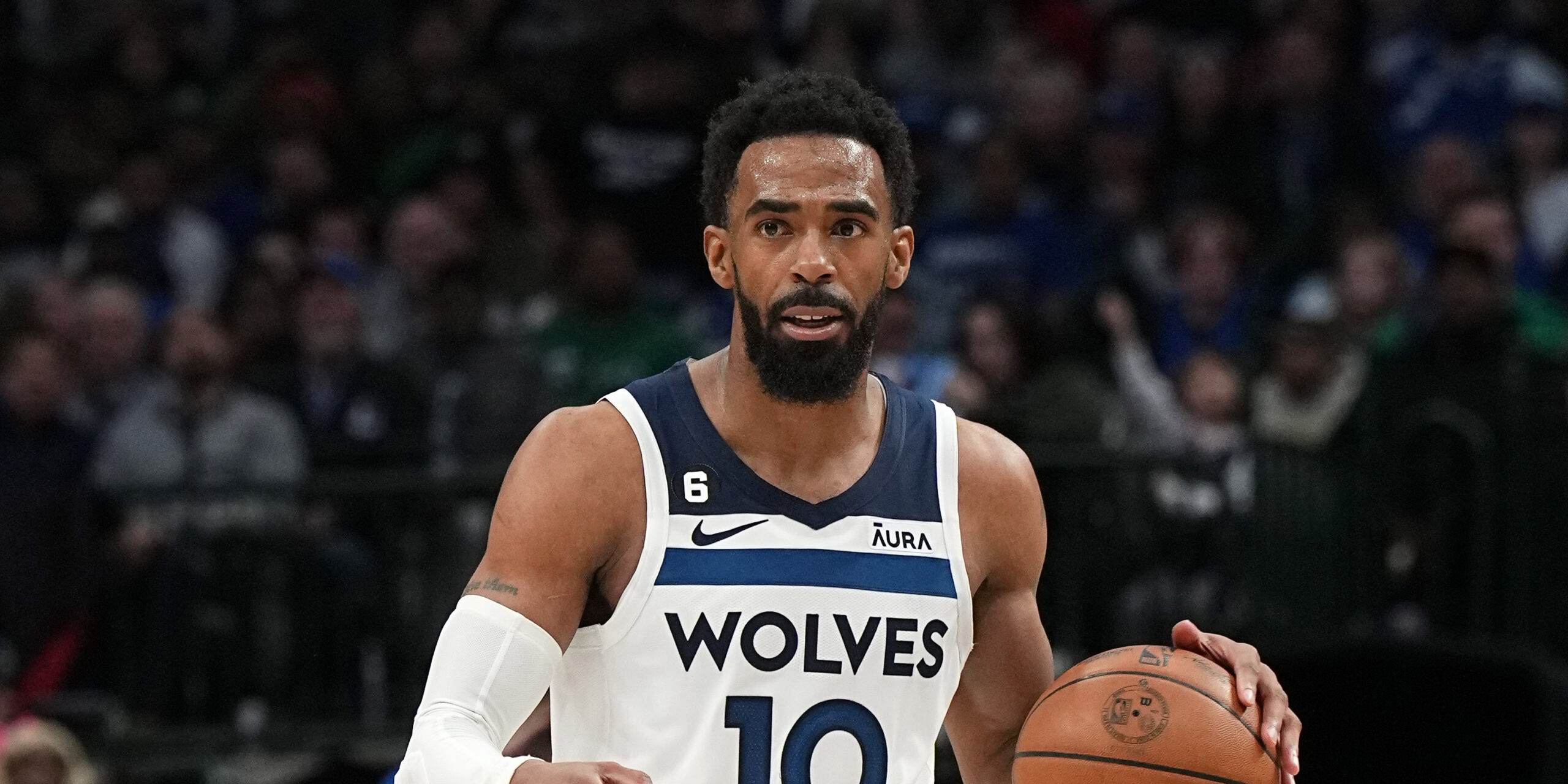 Happy Sunday. Yesterday was a negative day. One of those Saturdays. The NBA record was a slight positive at 5-4. But things got ugly late in college ball. Dayton blew a parlay with some brutal late-game execution in their loss to George Mason. Oral Roberts (-5) missed coverage by a point. Boise State (-4) decided to score just four points across the game's last eight minutes as San Jose State turned a 12-point deficit into a tie game and eventual OT win. UNC Wilmington (ML) led Towson 51-38 with eleven minutes left. They finished the game with 53 points in a four-point loss. These nights happen. We'll bounce back today. But first, a quick look at yesterday's action…
NBA
Pascal Siakam dropped 29, and the Raptors held off the Pistons in Detroit. Toronto has a game on the Wizards and the 10 seed, and they're back within a half game of the Hawks. The Raps have won seven of eight, but five of those wins have come by 6 or less points, which doesn't seem particularly sustainable. But, in any case, they have a sizable two and a half game buffer from the 11 seed. The Pistons are now three and a half games back of the Hornets, who have rapidly pulled away from the bottom three picture.
The Hornets continued their recent run of wins with a win over the Heat. They got off to a strong start and managed to hold on the rest of the way. Six Hornets scored at least 14 points to help overcome the 61 combined points produced by Jimmy Butler and Tyler Herro. Charlotte is riding one of the more inexplicable four-game winning streaks that you'll see, and there's a good chance they get to five when the Pistons visit tomorrow night. The Heat fall two and a half games back of the Knicks and the 6 seed with the loss, which they'll want to have back.
The Pacers rolled in the second half to win in Orlando in a game that probably just about knocks the Magic out of the play-in chase, if they were even there to begin with. Indiana has won two of three to pull back within two and a half games of the 10 seed. Orlando falls four games back. With just twenty-one to go, it'll be a tall order to make things competitive heading into their last few games.
Julius Randle, RJ Barrett, and Jalen Brunson combined for 73, and the Knicks had zero issues with the Pelicans in MSG. New York has really opened things up in the race for the 6 seed these last few games, and they'll hope that momentum continues. They're now just half a game back of the Nets for the 5 seed. New Orleans will drop to the 10 seed out West after their third straight loss, and they have just a game on the Thunder and the 11 seed. Zion's absence likely isn't coming to an end any time soon.
The Grizzlies smashed the Nuggets in Memphis in a game that they really blew open in the second quarter. This one was much-needed for a Grizz team that's really struggled for the last five weeks (4-10 in their last fourteen heading into last night). It does shrink the Nuggets' lead at the top of the West to five games, but the more important result might be that it puts Memphis' lead over the Kings back up to two games.
Joel Embiid dropped 41 and 12, but the Sixers let one slip away against the Celtics. They'll fall to 2-5 against the Celtics (0-3), Bucks (1-1), and Cavs (1-1). Their remaining four games against Milwaukee and Cleveland will be both important to the standings and telling of how realistic their title aspirations are. But Boston has been a significant roadblock, and they're now four games up on the Sixers, who will feel like they should have decreased that lead to two games last night. The Celtics will also move to a game ahead of the Bucks.
It took the Jazz a little bit to really get going, but the eventually rolled past the Spurs. San Antonio has now lost sixteen in a row, and they honestly may never win again. Twelve of those sixteen losses have come by double digits, including, somehow, an OT loss to the Suns. The Spurs are -17 in OT across just two games during this streak, which seems a little too obvious of a tanking job. Utah is in a three-way tie for the 7 seed.
CBB
Marquette beat DePaul to clinch a share of the Big East title. One more win across their last two games (or one more Xavier loss) will clinch sole possession of the conference crown.
Houston beat ECU to move to 27-2. They've probably just about wrapped up a 1 seed. Losing twice more in their final two games and the AAC tournament might take that away, but the teams below them aren't exactly taking care of business.
Alabama beat Arkansas, and they too are very likely headed towards a 1 seed. They can clinch the solo SEC title with a win over Auburn on Wednesday, and they clinched at least a share of it yesterday.
Kansas just held on to beat West Virginia, and the third 1 seed will probably be theirs barring disaster. Beating Texas Tech in their next game will clinch at least a share of the Big 12 title. West Virginia is in some trouble. They're now 16-13 (5-11), and they probably need to win at Iowa State to avoid falling out of the bracket ahead of their season finale (v Kansas State) and the Big 12 tourney.
UNC needed to beat Virginia, and they did. They're still sorely lacking in quality wins, but at least they have one now. Virginia has looked really suspect as of late, and they're going to need to regain some momentum before the dancing starts. They're a full game back of Pitt at the top of the ACC.
Arizona State might have new life after knocking off Arizona. If they manage to beat UCLA or USC on the road in their last two games, they might just find themselves on the right side of the bubble heading into the Pac 12 tournament. I have no idea what to make of Arizona. They have some really good wins – Tennessee, Creighton, UCLA, San Diego State, Indiana. They've also lost five games in a truly horrific Pac 12.
Baylor knocked off Texas to pick up a really nice win. They might end up with a 2 seed, and they've won ten of thirteen.
Tennessee smashed South Carolina. They might find themselves in the same exact situation they were in last year as a good but also fairly underwhelming "elite" team that finds themselves in a 3 seed. We'll see if this is the year they live up to their potential when it matters.
Gonzaga beat St Mary's to earn a split of the West Coast Conference title.
Miami might have tossed away what had been a pretty decent shot at ending up with a top 4 seed after an abysmal loss to Florida State. They were up 23 at half against an 8-20 team and lost.
Kansas State picked up a nice road win at Oklahoma State. Lunardi has them as a 2 seed right now, and they've rebounded quite nicely from some struggles with three straight wins. Beating Oklahoma and West Virginia to finish 24-7 (12-6) might just lock that 2 seed up.
Purdue is probably not going to end up with a 1 seed after their late-season collapse continued with a loss to Indiana. They've lost four of six and just don't look particularly threatening at the moment. Indiana, meanwhile, is headed for a very good seed. They've done well to give themselves a good shot at living up to their preseason hopes after a disappointing stretch in the middle of the season put that at risk.
UConn beat St Johns. They're another mystery team, but they've been picking up some steam lately with wins in six of seven. The Big East tourney should be a good indication of where they are.
Creighton lost at Villanova. This was just a bad loss, and it makes for three defeats out of four for the Bluejays. It's a bad time to lose momentum.
San Diego State held off New Mexico to clinch at least a share of the Mountain West title. This is probably the end of the road for New Mexico, which is really disappointing after their 14-0 start. But they've simply lost way too many Mountain West games. 7-9 won't get it done, especially when four of those losses are Quad 3 or lower.
Iowa State dropped one at home to Oklahoma. They've been embarrassingly bad lately. There was the massive blown lead to Texas Tech. The loss to West Virginia. The home loss to Oklahoma State where they were outscored 24-38 in the second half. The road loss to Kansas State (nothing embarrassing about that). The blowout loss to Texas. And now this, where they were outscored 22-38 in the second half at home. That seems shockingly familiar to the Oklahoma State game we talked about two sentences ago. The Cyclones are 2-7 in their last nine. Now, the wins came against Kansas and TCU, and they also beat Texas, Baylor, Kansas State, TCU (again), and others (UNC, Texas Tech, etc.). So the seed might still end up looking pretty good. But unless we see a dramatic turnaround of fortunes in the next two weeks, I'm not feeling very confident about ISU heading into the tourney.
Mississippi State picked up a huge win over Texas A&M. They've won seven of nine to save their season, and they'll be feeling pretty good about themselves if they can just take care of business against South Carolina and a decent Vandy team to end things. Lose one of those two, and there's probably still some work to do. A&M is now two games back of Bama with two to go in the SEC title race, but they'll be just fine as far as making the tourney goes.
Clemson crushed NC State to pick up a needed road win, but they probably still have a good deal of work to do. Losing to Louisville is just about unforgivable, especially when you've also lost to South Carolina and Loyola Chicago.
Michigan State blew a 13-point lead in 94 seconds, and Iowa managed to pull out yet another miracle home win. Neither team is going to earn a particularly impressive seed, but they both should be fine to have a relatively stress-free Selection Sunday.
Charleston beat Stony Brook by 40 to split the CAA title with Hofstra. Their big issue is that almost all of their wins in CAA play are just the avoidance of bad losses, which means they're pretty much just trading water and hoping that the bubble teams around them fall instead of rising. They will probably need to win all three games in the CAA tournament and just take care of business themselves.
Missouri crushed Georgia with a strong second half as they keep walking towards a bid.
Florida Atlantic is 26-3 (16-2) after rolling past UTEP. They will get at least a share of the C-USA crown. Beating Rice and LA Tech in their next two might just seal the deal for a bid ahead of the conference tournament, but they don't have a ton of room for error either.
Furman won at Samford to earn a split of the Southern title. UNC Greensboro lost by a point to ETSU, which cost them a share of the title.
Toledo will stay a game up at the top of the MAC with two to play after smashing Buffalo.
Oral Roberts is 27-4 (18-0) after beating South Dakota State to clinch a perfect Summit campaign. They need three more wins to grab the auto bid. Anything less might not be enough with just one Quad 2 win.
Nebraska took care of business against Minnesota. They've taken some clear steps forward this year under Fred Hoiberg, and the hope will be that they actually compete for a tourney spot next year. With Hoiberg heading into year five of his tenure next season, it might be his last chance.
Colgate finished 17-1 in Patriot play after topping Navy. They're a team to watch if they can get through the conference tourney.
Kentucky is surely going dancing after crushing a poor Auburn team. The Tigers have lost seven of ten and look fairly pathetic With games against Alabama and Tennessee remaining, they might end up in a rather precarious position if they lose early in the SEC tourney too.
Pitt rolled past Syracuse, and they're very close to a bid. Winning at Notre Dame in the midweek might just about lock it up. The Panthers can also clinch a share of the ACC title with a win in that game.
Vandy continued their impressive run to end the season with a win over Florida. They've won seven of eleven and six of seven.
VCU can clinch a solo A10 title with just one more win over their final two games after a brutal Dayton loss to George Mason. This was a home game the Flyers needed to have, and they couldn't make it happen.
Wake Forest stayed alive with a win over Notre Dame. They need to beat BC and Syracuse to end the season and then go from there in the ACC tourney.
Boise State lost an abysmal game to San Jose State that will probably cost them a shot at the Mountain West title. With games against San Diego State and Utah State remaining, they might end up really rueing this one. They're not safe quite yet.
USC beat Utah. They're moving towards safety, but they have a tough close to the season with Arizona and Arizona State coming to town. They'll want at least one of those.
Duke crushed Virginia Tech to keep things going. They've won four straight.
Oregon just barely beat Oregon State to keep their season on life support.
UC Irvine lost at Hawaii, which will drop them into a three-way tie atop the Big West with two games remaining. Hawaii and CSUF are both a game back.
TODAY'S PLAYS
NBA record: 160-135-6 ATS, 26-49 ML, 84-62-1 O/U, 1-7 parlay, 0-1 props, -4.01 units
CBB record: 189-174-8 ATS, 42-65 ML, 4-4 O/U, 11-19 parlay, -17.65 units
ML PARLAY: Providence, Indiana State, Memphis, Michigan, UCLA (+350)