Mike Bets #459
8 min read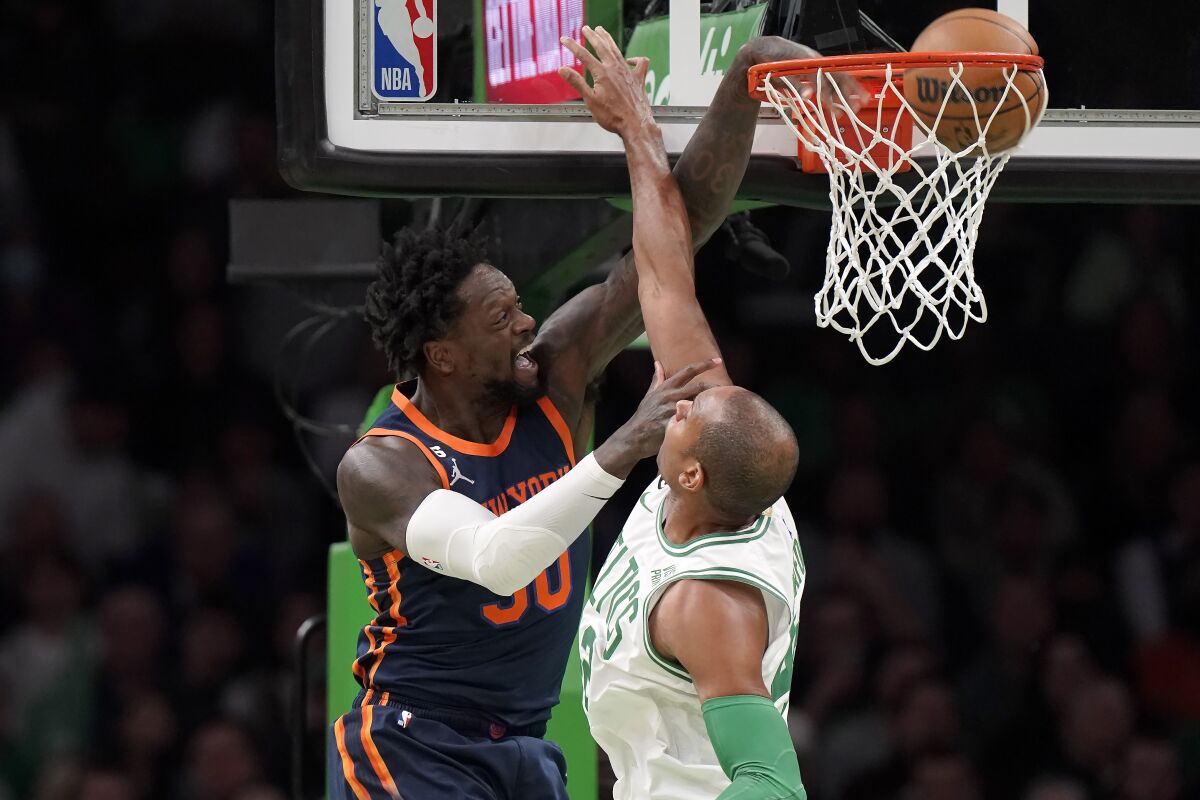 Happy Monday. The CBB record was 4-5 yesterday, which put us slightly under there. The NBA record was 4-7-1, which also put us under there. We've certainly had better days than that. The final tally on last week: -3.37 on NBA and +9.27 units on CBB. We'll take that. Let's get another positive week rolling. But first, a look at yesterday's action and a note…
The note – I'll pick the winner of every CBB conference tourney as they start, and I'll toss those down at the very bottom. If I can find a future for it, I'll put a unit on it, but otherwise I'll just leave the picks down there and keep track of how many I get right. We start with the ASun today. I'll also start a separate record category to separate the regular season from conference tournament bets.
NBA
The Bucks and Suns played without KD and Giannis, and Milwaukee pulled it out late after seeing an early lead gradually slip away. Jrue Holiday came up big with 33 points. The Bucks are back within half a game of the Celtics, and they've won fourteen in a row. It's only the 64th winning streak of 14+ games in NBA history. A trip to Brooklyn tomorrow stands in the way of 15 straight. Phoenix will fall three games back of the Kings and the 3 seed, but they'll hold on to their half game lead on the Clippers and the 5 seed.
The Hawks held off the Nets in a shootout in Atlanta. Four Nets (Bridges, Dinwiddie, and the Cams) scored 20+ points a game after they managed just 87 points total in Chicago. But it was ultimately the 84 combined points from Trae, Dejounte, and Bogdan that won the day. Atlanta has won two in a row to get back above .500, and they're just a game back of the Heat and the 7 seed. They've opened up a game and a half lead on the Raptors beneath them. Brooklyn has lost seven of ten to fall into a tie with the Knicks for the 5 seed. They still have two and a half on the Heat, so the top six is safe for now. They'll need to regain some sort of winning form to keep it that way though.
The Bulls had held just one opponent below 97 points all year heading into the All-Star break (Charlotte to 88 in November). In their last two games, they've held the Nets to 87 and the Wizards to 82. I'm going to bank on that kind of defensive output not continuing for very long, but those two wins have them back within a half game of the play-in. Washington could have pushed their lead to two and a half games last night, but now they're right above the cut line. Credit to the Bulls for finding ways to win.
The Lakers won the second half 64-47 and won in Dallas after trailing big early. This is the kind of win that makes you believe they can make the playoffs, and LA is finally back within a game of the play-in. They've even passed the Thunder to move up into the 12 seed. Their next eight games – @Memphis, @OKC, Minnesota, Golden State, Memphis, Toronto, New York, @New Orleans – will be huge. That's a tough stretch, and they'll have just thirteen games left after it's over. They can't afford to lose their momentum. Dallas still holds sole possession of the 6 seed, but they have just half a game on the Warriors now.
Donovan Mitchell dropped 35, and the Cavs had no issues with the Raptors in Cleveland. This one was much-needed after three consecutive losses. Cleveland is in no-man's land right now, sitting two and a half back of the Sixers and three ahead of the Nets/Knicks. But that could change quickly, and you'd obviously like to get closer to Philly with wins than to see your lead shrink with losses. Toronto is alone in the 9 seed with at least a game on either side of them after their four-game winning streak was snapped.
The Kings got off to a good start and held off the SGA-less Thunder the rest of the way to pick up a road win. They're a West-best 17-13 on the road. De'Aaron Fox dropped 33 to lead the way. Sacramento is in a good spot, sitting three games ahead of the 4 seed and just a game and a half back of the Grizzlies. They've won three straight. The closing schedule isn't easy though. Twenty-one of their last twenty-two games come against teams hoping to make the playoffs, including fifteen against the West's top 13, eight against the West's top 8, six against the East's top 11, and four against the East's top 6. The Thunder have lost three in a row to fall back to the 13 seed, though they're still within a game and a half of the play-in. Bizarrely enough, they've lost two straight by a score of 115-124. SGA shouldn't be out too much longer, and they could use him as soon as possible as their run of ten straight games against teams above them in the West standings continues. They have seven more before a trip to San Antonio. OKC is 5th in the West in SRS. They deserve to be in the playoff picture. We'll see if they can get there by the end of the season.
The Timberwolves probably should have won in Golden State, but they just couldn't hold on to a lead. Naz Reid dropped 30 in the loss, 19 of which came in the first quarter. Klay dropped 32 for the Warriors, who will move up to the West 7 seed. Minnesota is tied with New Orleans for the 9 seed. Both have lost three in a row. It's been a disappointing year for the Timberwolves. Momentum has never been sustained. They're facing a dogfight to make the play-in.
Dame dropped 71 (!!!), and the Blazers had few issues with the Rockets. Portland is within half a game of the play-in, and there are worse remaining schedules to have than theirs. They might just pull this off. Houston has lost nine in a row. Six of those losses have been by 15+ points. They're back in sole possession of the league's worst record, at least for now.
The Clippers came back late to tie things up, but the Nuggets ruled OT to walk away with a league-leading 28th home win. They're five and a half up on the Grizzlies, and that lead doesn't really appear to be going anywhere. The Clippers are alone in the 5 seed with half a game on either side of them. This was their second straight OT loss, though this one will feel far less like one they should have had in comparison to the Kings loss the other day.
CBB
UCLA survived Colorado on the road and clinched an outright Pac 12 title. If they finish with home wins against Arizona State and Arizona, a 1 seed in the Big Dance is likely theirs after Purdue's fall. Houston and Alabama will both likely get one. Kansas is likely third. And UCLA is every bit deserving of the fourth one right now.
Providence rolled Georgetown. They have big home games against Xavier and Seton Hall this week that should stand as a good test of how tourney-ready they are.
Maryland took care of business at home against Northwestern. The Cats have now lost two straight after giving a win away against Illinois the other day. Maryland has now won eight of ten, and they've recovered quite nicely after some mid-season struggles. They'll head into March as one of the Big Ten's best teams.
Michigan almost blew things at home against Wisconsin, but a Hunter Dickinson prayer was answered to send the game to OT and, eventually, a Michigan win. The Wolverines needed this one, and they got it. They'll head into a big week with road games against Illinois and Indiana firmly on the bubble. Wisconsin is right there with them, and they have a big shot at Purdue coming up.
Illinois lost to a really bad Ohio State team. It's been a frustrating year for the Illini, who are theoretically good (maybe even really good) but often fall short of that in practice. Those wins over UCLA and Texas, both top ten teams, seem like a distant memory for a team that's certainly tourney worthy but doesn't appear all that dangerous.
Memphis held on to beat Cincinnati, and they might come pretty close to locking up a bid if they can just beat an awful SMU team on the road on Thursday. Barring a loss there or in the first round of the AAC tournament, they shouldn't have much reason to worry. The seven Quad 2 wins and two Quad 1 wins should be enough, especially without a Quad 4 loss.
Bradley are your Missouri Valley champions after they knocked off Drake. Now comes the hard part – defending that title in the conference tournament. Drake, Belmont, Southern Illinois, and more will be coming for that auto bid in what should be a really fun tourney.
Penn State was absolutely mashing Rutgers early, but they fell apart late in a horrific loss. This one might cost them a bid. They were on the bubble – and probably out of the bracket – to begin with, and they have a really tough finish with a trip to Northwestern and a visit from Maryland coming up. Winning both of those might be just about necessary now. Rutgers will be looking to use this as a springboard to get things going again after a tough few weeks.
TODAY'S PLAYS
NBA record: 163-137-7 ATS, 26-50 ML, 85-66-1 O/U, 1-7 parlay, 0-1 props, -7.81 units
CBB record: 192-177-8 ATS, 43-66 ML, 4-4 O/U, 11-20 parlay, -18.75 units
CBB regular season record: 192-177-8 ATS, 43-66 ML, 4-4 O/U, 11-20 parlay, -18.75 units
ML PARLAY: UNC, Nevada (-122) – TEN UNIT PLAY
ML PARLAY: Iowa State, Baylor (+165) – TWO UNIT PLAY
CBB conference tourney record: 0-0 ATS, 0-0 ML, 0-0 O/U, 0-0 parlay, +/- 0 units
CONFERENCE TOURNAMENT PICKS
ASUN Champ: Liberty (no future to be found)