Mike Bets #475
12 min read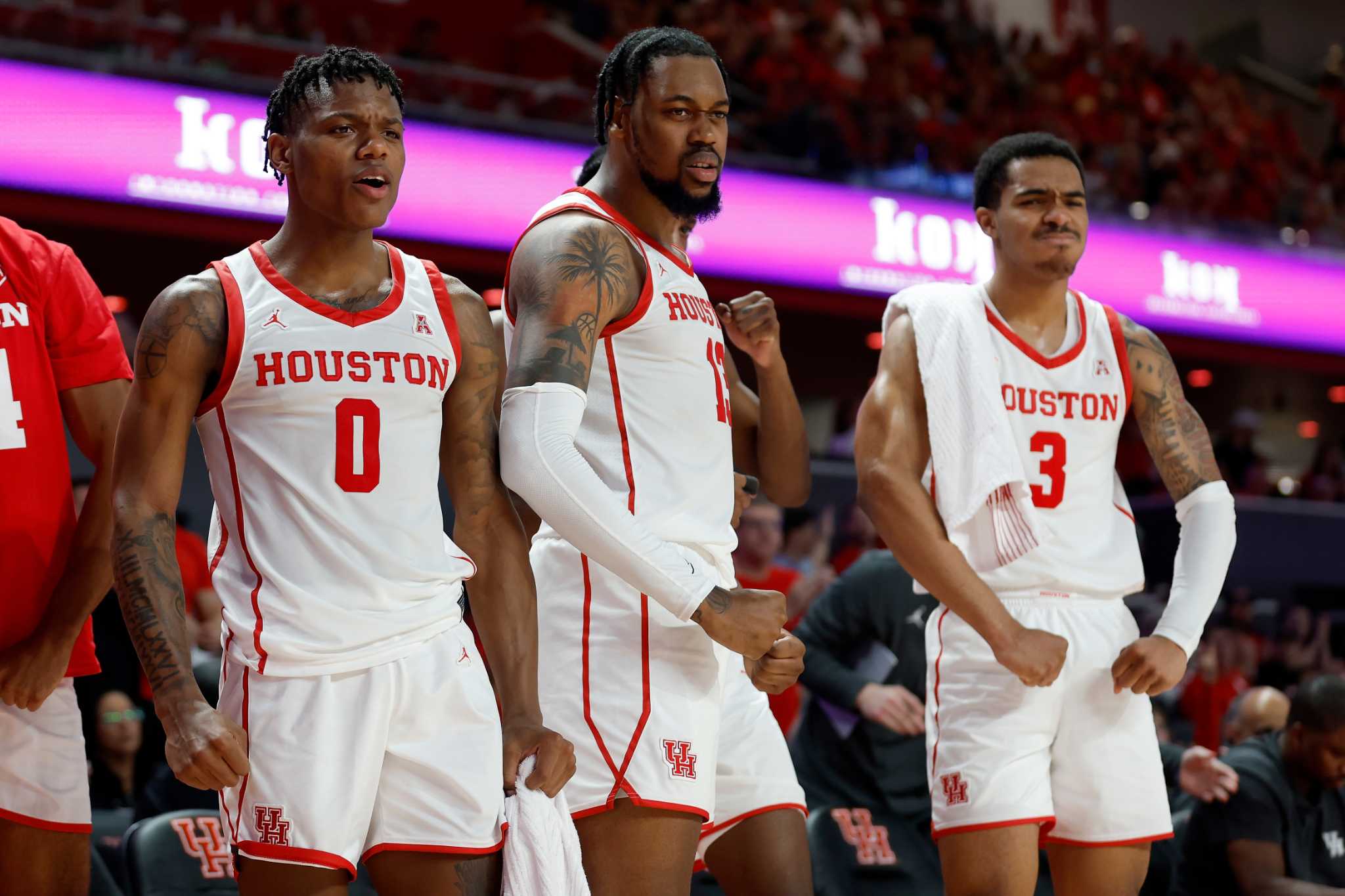 Happy Thursday. It's time. The first Thursday and Friday of the NCAA Tournament might just be the best two days of the year. It doesn't get better than this. It's a good day for it too; we need a bounce back after a 2-4 NBA and 2-5 college record yesterday. I'll run through my entire bracket below after taking a look at yesterday's action…
NBA
The Heat got 73 from Jimmy, Bam, and Herro, and they blew out the Grizzlies in Miami. They have a three-game cushion over the 8 seed Hawks, and they're back within two games of the Nets in the 6 seed after two straight wins. Their last eleven games aren't super difficult. They could create some pressure here. Memphis will fall back into a tie for the 2 seed with the Kings. Both are four and a half back of the Nuggets and four and a half up on the 4 seed Suns. The Grizzlies are 3-3 without Ja Morant and Brandon Clarke.
Joel Embiid put up 36 and 18, James Harden scored 28 and dished out 12 assists, and Tyrese Maxey dropped 23 to help the Sixers grab a huge win in Cleveland. Philly is closing in on a top three seed with a four game lead on the Cavs, and they're still within a game of Boston for the 2 seed after their sixth straight win. The Cavs still have a two and a half game cushion separating them from the Knicks and the 5 seed.
Jayson Tatum and Jaylen Brown combined for 57 and both produced double-doubles, and the Celtics just held on in Minnesota to move back within two and a half games of the Bucks at the top of the East. The Timberwolves hold serve in the seven seed, where they're now tied with the Mavs, but they're just two and a half games back of the 4 seed and a game and a half up on the 12 seed. Their last twelve games won't be easy – @Chicago, @Toronto, @New York, Atlanta, @Golden State, @Sacramento, @Phoenix, LAL, Portland, @Brooklyn, @San Antonio, New Orleans. That's a rather brutal way to close it for a team fighting to make the playoffs.
De'Aaron Fox continues to be incredibly clutch after locking up last night's win over the Bulls with a game-winning three. He scored 32, and he ended up with the last laugh in what was a good duel with DeMar DeRozan (33 points). Fox has 180 clutch points, which is 42 more than DeRozan and Jimmy Butler, who are tied for second. He's only eleventh in clutch minutes too, which is below Butler (fourth) but above DeRozan (20th), who also sits in a tie for second in clutch points per game (4.3 with Bradley Beal) behind Fox (5.3). The Kings are back into a tie for the 2 seed after the win. The Bulls will fall to the 11 seed, half a game back of the Wizards.
The Lakers didn't have LeBron or AD last night, and it cost them in a loss to the KPJ-led Rockets. Houston pulls a game and a half ahead of the Pistons with the win. They still have a four game cushion with the Hornets for that bottom three, but the Spurs are only a game ahead of them now. The positioning within the bottom three still matters for how low your draft pick can be. The Lakers are alone in the 10 seed with a half game on either side of them.
The Mavs didn't have Luka or Kyrie against last night, but they got 20+ points from five different players, led by Christian Wood's 28, in an OT win over the Spurs. That ends a three-game skid and puts Dallas into a tie for the 7 seed. San Antonio is now a full three games back of the Hornets.
Steph dropped 50, and the Warriors lost their ninth road game in a row. The Clippers got a number of strong individual performances, and they're alone in the 5 seed after this one with the Suns just half a game ahead. The Warriors fall a game back in the 6 seed, where they have a game on the Timberwolves and Mavs. Golden State is 7-27 on the road, which is tied for the Pistons for the third-worst mark in the league. You just can't convince me that doesn't matter for a team that likely won't have home court advantage for a single series this postseason.
CBB
First, yesterday's results…
Fairleigh Dickinson had zero issues with a not-very-good Texas Southern team that snuck into the tourney with an impressive SWAC tourney run. They'll play Purdue tomorrow.
Arizona State, who, coincidentally, lost to Texas Southern at the start of the year, blew out Nevada. The immediate reaction to this one is to say that Nevada didn't really deserve to make it, which is definitely not an untenable position. The way they finished their season was brutal. But the other teams that just missed the cut are either losing first round NIT games (Rutgers to Hofstra and Clemson to a Morehead State team that was really pretty bad this year) or winning them by 5 against Horizon League opponents (Oklahoma State). OK State also lost fifteen games, and they finished on a 2-6 stretch that included zero wins against tourney teams. Could they have gotten in over Nevada? Sure. Would they have deserved it? Eh.
Clemson losing to a down-year Morehead State at home is awful. No other way to put that. Tough way to end the season.
UCF crushed Florida to end a Gators season that never really got going. The Gators were an ugly 3-15 against Quad 1 and 2 opponents this year.
Oklahoma State needed to overcome a halftime deficit, but they did to knock out Youngstown State and join Oregon, who was impressive in easily dispatching UC Irvine, as the only two 1 seeds to win their first round game.
North Texas had no issues with Alcorn State.
Cincinnati came back in the second half to end a disappointing Virginia Tech season.
Utah Valley had few issues with New Mexico. The Lobos took a big leap in Richard Pitino's second year; now the hope will be turning that leap into some actual postseason success next year after they fizzled out over the second half of this season.
Sam Houston State knocked out Santa Clara in a good one. They'll play North Texas next, which is one to look forward to.
Now, onto the bracket. I'll say this first: filling out a bracket is essentially like building a parlays of parlays. Knowing the teams matters, but the degree to which it does is a heck of a lot smaller than we'd like to think. It's really dang hard to do this well, and that's why diving deep into every team and coming up with this massive statistical or analytical profile to draw from just isn't worth your time. All it takes is one game or two games to go the way it shouldn't, which happens all the time, and your bracket might be dead, which is why someone that thinks a Longhorn would beat a Boilermaker in a fight is bound to win your bracket pool. March might be a little madder than the rest of the year given the effects of the emotion brought on by the stakes, but it's mostly just more consolidated and viewed. Arizona lost to Stanford, Oregon, and Washington State during the regular season. Alabama got blown out by Oklahoma. Purdue lost to Rutgers. Texas lost to Texas Tech. Houston lost to Temple. You get the idea. These things – and all sorts of close wins – happen all season long; we just notice them more in March because the games matter more. And if these teams can lose to non-tourney teams, they can surely lose to all the 3, 4, 5, and 6 seeds they need to get through on the way to the Final Four.
So this will be a pretty brief run through of my thoughts on the field and the games. Anything deeper won't do me or anyone else any good. Let's go win some pools.
SOUTH REGION
1 Alabama over 16 Texas A&M Corpus-Christi
I wouldn't overthink this one. A&M played three Power 5 teams and lost all of them by at least 19 points.
9 West Virginia over 8 Maryland
This should be a good one. The 8-9 games are often toss-ups. WVU went 6-11 against tourney teams. Maryland was 6-7. The Terps were all over the place in Big Ten play. I have no idea what to expect from them here. They didn't exactly inspire confidence with their finish. And WVU won four of six to end with both losses coming to Kansas. I think they win here.
5 San Diego State over 12 Charleston
San Diego State is dang good and very, very experienced.
13 Furman over 4 Virginia
I like Furman here. Virginia is underwhelming and plays the slow brand of basketball that's prone to upsets. Furman can score too, and their defense won't be as vulnerable against Virginia.
6 Creighton over 11 NC State
Creighton is pretty good, and NC State finished the year on a 5-6 run. I don't see this one happening.
3 Baylor over 14 UC Santa Barbara
Baylor should be too good here. UCSB played next to no one this year. The best team they saw in the non-con might have been Duquesne, a middle-of-the-pack A10 team. They won't be ready to compete enough for a win in this one.
10 Utah State over 7 Missouri
Utah State scores really well, and I think they can take down an inconsistent Missouri team.
2 Arizona over 15 Princeton
Arizona is prone to losing to worse teams, but they're just too good in this one. Princeton is going to struggle to keep it close.
1 Alabama over 9 West Virginia
West Virginia was 0-7 against Kansas, Texas, and Baylor. They lose to Bama if they make it past Maryland.
5 San Diego State over 13 Furman
I like the Aztecs to make the Sweet 16 here regardless of the 4/13 result. This is their year after a stretch of first round losses.
3 Baylor over 6 Creighton
Baylor went 0-5 against Kansas State and Iowa State. They were 22-5 in every other game. I think they're really good, and they have too much for Creighton here.
2 Arizona over 10 Utah State
I really want to pick Utah State here, but I just can't do it. Arizona wins.
1 Alabama over 5 San Diego State
I believe in Bama. They were 14-5 away from home this year. This team is legit.
Baylor doesn't make enough plays defensively in this one.
A heavyweight battle goes the way of the country's best team.
MIDWEST REGION
1 Houston over 16 Northern Kentucky
Sharpie.
I don't trust Auburn one bit. I think they're bad.
I like Miami, and I've been on them all year. But I think they might just lose here. They were elite at home, and this game will not be played in Miami. Drake beat Mississippi State in the non-con, and they're 7-0 on neutral courts. They ran through the MVC tourney.
13 Kent State over 4 Indiana
This game is going to be close. Kent State is good, and they played Houston and Gonzaga within single digits this year. They also beat a good Toledo team twice and played Charleston within a possession. Indiana is a little over-seeded because of their two wins over Purdue. They've been rather underwhelming and inconsistent otherwise.
6 Iowa State over 11 Pitt
I think Iowa State's defense will be too much here. Pitt absolutely deserved to be here, but I'm not sure they're all that good.
3 Xavier over 14 Kennesaw State
Xavier scores a little too much here.
7 Texas A&M over 10 Penn State
Buzz Saw time.
Texas might be the most talented team in the country. Colgate will likely score enough to make this at least somewhat competitive, but they just won't have enough in the tank.
Iowa has a really good offense, and Houston has a really good defense. But the problem for Iowa here is that Houston also has a good offense. The Hawkeyes cannot say the same about their defense.
12 Drake over 13 Kent State
I would be psyched for this game if it happens. Give me Drake.
3 Xavier over 6 Iowa State
I like Xavier to get just enough buckets to win this one.
Give me the Buzz Saw. Let's go.
Too much Houston for Drake to handle.
7 Texas A&M over 3 Xavier
Is that the Buzz Saw I hear?
7 Texas A&M over 1 Houston
I think it is.
WEST REGION
Kansas.
8 Arkansas over 9 Illinois
I don't think Illinois is very good, and the Arkansas defense is too much for them to handle.
I really like VCU, and I think St Mary's is prone to an upset. They've disappointed down the stretch.
Rick Pitino and the Gaels won't have enough firepower to win this one, but it might be closer than you think,
6 TCU over 11 Arizona State
I'm not bought into Arizona State even after they dismantled Nevada. TCU's defense carries the day.
3 Gonzaga over 14 Grand Canyon
The Zags have had a lot of good teams, but this one is set up quite well for a run.
7 Northwestern over 10 Boise State
I think this could go either way. Northwestern gets just enough plays from Buie and Audige to win it.
2 UCLA over 15 UNC Asheville
UCLA will win this one.
Kansas is too good for an Arkansas team that's never been quite good enough to live up to the hype this year.
UConn gets just enough offense to move on this one. They were the best team in the country during the non-conference slate, and they regain some of that momentum this week.
Gonzaga has too much firepower for TCU.
2 UCLA over 7 Northwestern
UCLA's injuries may bite them, but it won't happen against Northwestern.
Repeating as national champs is really dang hard.
UCLA won't be at full strength, and that's going to matter here.
Gonzaga misses a few costly free throws and falls short of the Final Four.
EAST REGION
1 Purdue over 16 Fairleigh Dickinson
Purdue isn't losing this early.
Give me the Owls!
12 Oral Roberts over 5 Duke
I think Oral Roberts has too much offense in this one. This is a dang good team that will be looking to make a statement.
4 Tennessee over 13 Louisiana
I don't love Tennessee, but they're winning this game.
6 Kentucky over 11 Providence
Kentucky is too good on the interior in this one.
3 Kansas State over 14 Montana State
Montana State won't keep up in this one.
7 Michigan State over 10 USC
Michigan State is better than USC.
2 Marquette over 15 Vermont
This isn't the easiest draw for Marquette. Vermont can score. But Marquette will score more.
Zach Edey might prove to be too much here, but give me the Owls!
12 Oral Roberts over 4 Tennessee
I'm not high on Tennessee at all, especially without Ziegler.
3 Kansas State over 6 Kentucky
The Wildcats beat the Wildcats here.
2 Marquette over 7 Michigan State
I really like Marquette.
9 FAU over 12 Oral Roberts
I think FAU should have been seeded rather significantly higher, and they make it known with an Elite 8 run.
2 Marquette over 3 Kansas State
Too many Kansas State turnovers in an up-tempo game cost them.
2 Marquette over 9 Kansas State
Give me the Golden Eagles in the Final Four.
FINAL FOUR
1 Alabama over 2 Marquette
Bama ends the year with revenge over one of the few teams that beat them.
TODAY'S PLAYS
NBA record: 187-156-7 ATS, 31-54 ML, 97-82-1 O/U, 1-9 parlay, 0-1 props, -10.62 units
CBB record: 236-216-12 ATS, 51-80 ML, 4-4 O/U, 16-25 parlay, -25.33 units
CBB regular season record: 198-181-8 ATS, 46-72 ML, 4-4 O/U, 12-24 parlay, -30.85 units
CBB conference tourney record: 34-31-4 ATS, 7-10 ML, 0-0 O/U, 4-3 parlay, + 5.87 units
NIT record: 3-4 ATS, 0-0 ML, 0-0 parlay, -1.4 units
NCAA Tourney record: 1-0 ATS, 1-1 ML, 0-0 total, 0-0 parlay, +1.05 units
CONFERENCE TOURNAMENT CHAMP PICKS
Record: 11-21 (10 losses in title game)