Mike Bets #474
7 min read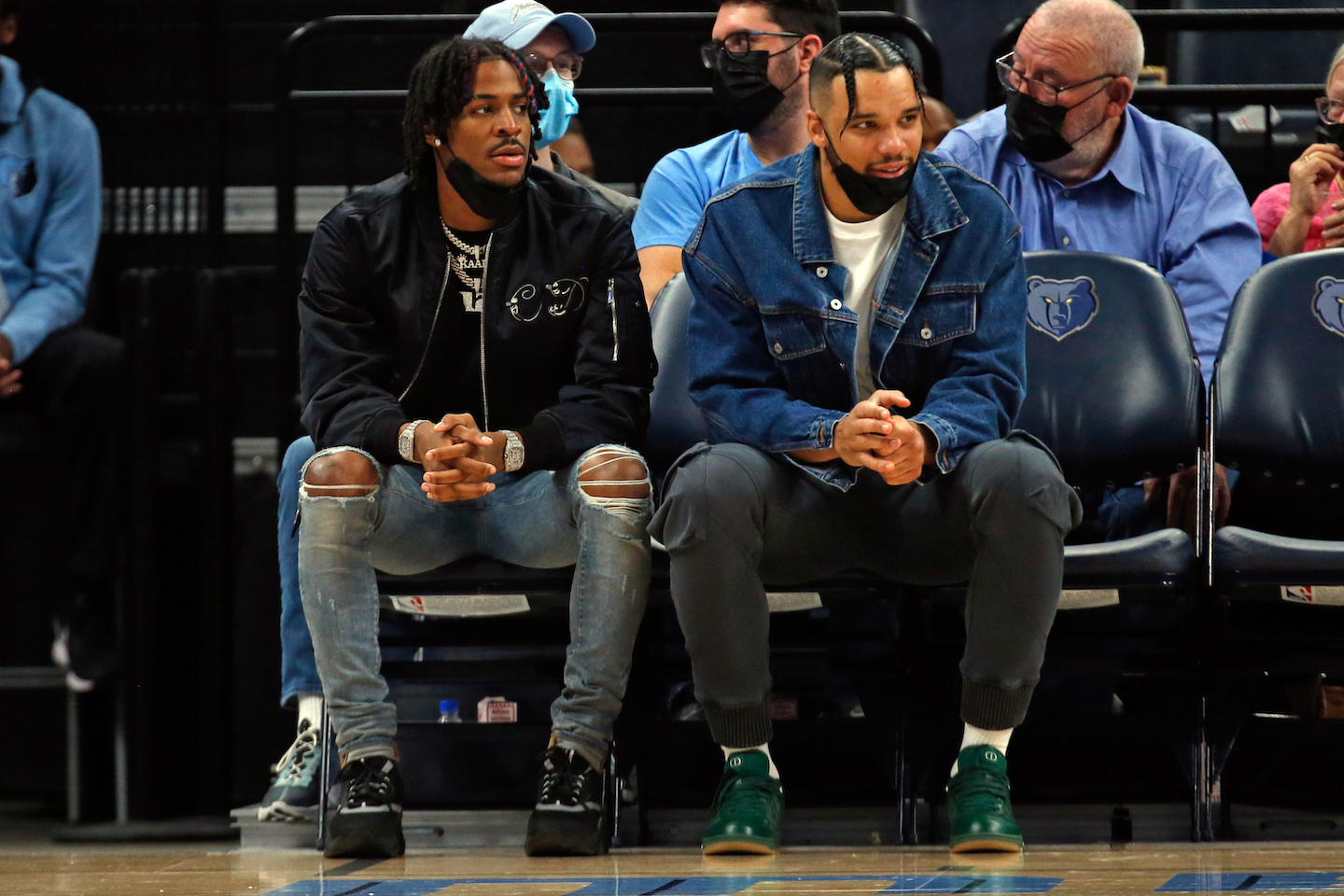 Happy Wednesday. Yesterday was a really nice day. The CBB record was 3-0. The NBA record was 5-1. Can't possibly complain about that. Let's keep it rolling today. But first, a quick look at yesterday's action and some thoughts on tonight's CBB games. Tomorrow morning, I'll have a full bracket run-through…
NBA
Bradley Beal dropped 36, and the Wizards rolled past the Pistons in Washington. This was a big one for Washington; it ends a three-game skid and puts them back into a tie with the Bulls for the 10 seed. The Raptors are a game up in the 9. The Pacers are a game back in the 11. Detroit will go back to losing after a win the other day briefly interrupted the regularly scheduled programming. They have a full game on the Rockets now, but they have played two more. If the Rockets were to lose both of those extra games, the two would be tied by record.
The Cavs didn't have Donovan Mitchell last night, but they got 19+ points from Mobley, Osman, LeVert, and Garland in an easy win in Charlotte. Kelly Oubre and Terry Rozier combined for 50 for the Hornets, who are within two and a half games of the Spurs and that bottom three. This isn't over quite yet. Cleveland has exactly three games on both sides of them in the 4 seed.
The Raptors got off to a red-hot start and held off the Nuggets down the stretch to pick up a big win that will keep them a game up on the two-way tie for the 10 seed out East. Fred VanVleet led the way with 36. Toronto is only a game back of the Hawks and the 8 seed too. Denver has lost four in a row, and their lead at the top of the West is down to just four games. A trip to Detroit tomorrow should end the slide, but there are some tough games coming up here. The Nuggets have some work to do.
AD dropped 35 and 17, and the Lakers steamrolled the Pelicans. Davis averages 27.9 points per game against the Pels, which is his third highest per game average against an NBA team. He's played New Orleans the least (10 times), but he's also played fourteen other teams somewhere between 12 and 19 teams, which isn't super far off. The Raptors (12 games) have held him to 16.2 points per game, which is the lowest by almost three full points (19.1 for Orlando). The Lakers are in a three-way tie for the 8 seed with the Mavs and Thunder, and the Pelicans are tied for the 11 seed with the Jazz a game back of those three.
SGA scored 35 points, and the Thunder won the second half 69-45 to get past the Nets for a big win that keeps them in the play-in zone. Brooklyn will fall back into the 6 seed, a game back of the Knicks. They're still two and a half games ahead of the Heat and have a good shot to avoid falling out of that guaranteed playoff spot with both them and Miami in similar form (5-5 over their last ten).
Jeremy Sochan and Zach Collins combined for 54, and the Spurs rolled past the Magic in San Antonio. They're a full two games ahead of the Rockets after the win, and they've let the Hornets (two and a half games up) back into the race for the bottom three. Orlando is now four games out of the play-in, and we're getting pretty close to win out mode with just thirteen games to go. This was a bad loss against a bad team.
The Knicks rolled in Portland to move to 3-2 in their five recent games without Jalen Brunson (3-3 if you include the Kings game where he played 19 minutes). It seems like Brunson should be back relatively soon after he wasn't ruled out until about an hour before tip last night. The win puts New York back in sole possession of the 5 seed. The Blazers have lost four in a row to drop way out of the play-in picture. They're three games back of the 10 seed, and it's been quite a while since they've shown anything to make me believe they can turn the ship around.
The Bucks won both games of a back-to-back against two of the West's top four after beating the Kings Monday and closing out the Suns last night. Giannis dropped 36, 8, and 11 in Phoenix one night after dropping 46 in Sacramento. Milwaukee has a three game lead on the Celtics at the top of the East. The Suns still have the West 4 seed, but the Warriors and Clippers are now just a game back. A three-game losing streak has taken away the cushion Phoenix briefly had there.
CBB
First Four
Texas A&M Corpus-Christi won their first ever tourney game after holding off SEMO late. The run won't continue from here with Alabama coming up tomorrow afternoon, but this is a huge moment for the program and everyone involved. A win in the tourney is a win in the tourney.
Pitt edged out Mississippi State in a back-and-forth game that came down to the last possession. They'll play an Iowa State that should be beatable next given their 6-10 record away from home. ISU is the clear favorite, but Pitt will have a shot if they play well.
NIT
Michigan got past Toledo in an absolute shootout. That'll set up an interesting second round game at Vandy, who comfortably beat Yale last night. Toledo has played in zero NCAA tournament games 1980 despite winning 20+ games in five of six and seven of ten years. Is next year the year they finally break through?
Wisconsin didn't have many issues with Bradley. They'll have a real test in the second round against Liberty, who beat a Villanova team that had been figuring some things out down the stretch.
UAB crushed Southern Miss. They'll await the winner of Clemson and Morehead State (very likely Clemson). Southern Miss had a great rebound year after winning just 24 games across the last three years combined. They fell a little short in March though, both in the Sun Belt tourney and in a pretty disappointing showing last night. Can they take another step next year.
Colorado edged out Seton Hall to finish a disappointing end to the season for the Pirates. The Buffs will get the winner of New Mexico and Utah Valley next.
Eastern Washington got past Washington State. That's another team that will feel they missed out on a tourney bid, so look for them to get a run going here. Oklahoma State will be a stiffer test if the Cowboys get past Youngstown State tonight though.
Hofstra beat Rutgers. Hofstra is dang good in my book, so this isn't exactly a disaster for Rutgers. I wouldn't be one bit surprised to see Hofstra in the NIT semis. But this is a disappointing one for the Scarlet Knights, who missed a chance to make a run and a statement about being left out of the Big Dance.
Tonight…
Texas Southern's March excellence (seven tourney appearances and three First Four wins in the last ten years) goes up against Fairleigh Dickinson, who is 1-1 in two First Four games over the last eight years. Southern was 11-20 heading into the SWAC tourney. It'd be pretty impressive if they won both that and a First Four game from there.
Arizona State and Nevada will play in the second 11-11 game. I don't think either team is great, but watch for Nevada to make a statement here. They were well into the field before a brutal last three games that saw them lose to three Mountain West teams beneath them in the standings. Can they bounce back after being given a second chance?
Oklahoma State (Youngstown State) and Clemson (Morehead State) will look to avoid going the way of Rutgers with a loss. I think Hofstra is significantly better than either of their opponents, so I wouldn't expect either to lose.
UCF-Florida should be interesting. UCF was really unconvincing in American play. Can Florida get a run going here to end the season on a strong note?
North Texas should roll against Alcorn State. Both they and UAB (C-USA teams) could very well win this whole thing.
Virginia Tech has a chance to end a tough season on a high note too. They get a beatable Cincinnati team tonight.
Sam Houston State will try to shut down Santa Clara in what should be a fun mid-major matchup.
Oregon is also a 1 seed. They get a tough UC Irvine team that will be looking to make up for a missed chance at the tourney. Don't put a win for the Ducks in the basket quite yet.
New Mexico let a really good non-conference start slip away in conference play. They get a tough Utah Valley team in the first round tonight as they look to regain some momentum heading into the spring and summer.
TODAY'S PLAYS
NBA record: 186-153-7 ATS, 31-54 ML, 96-81-1 O/U, 1-9 parlay, 0-1 props, -8.09 units
CBB record: 235-212-12 ATS, 50-79 ML, 4-4 O/U, 16-25 parlay, -21.98 units
CBB regular season record: 198-181-8 ATS, 46-72 ML, 4-4 O/U, 12-24 parlay, -30.85 units
CBB conference tourney record: 34-31-4 ATS, 7-10 ML, 0-0 O/U, 4-3 parlay, + 5.87 units
NIT record: 2-0 ATS, 0-0 ML, 0-0 parlay, +2.0 units
NCAA Tourney record: 1-0 ATS, 0-0 ML, 0-0 parlay, +1.0 units
Fairleigh Dickinson ML (+125)
CONFERENCE TOURNAMENT CHAMP PICKS
Record: 11-21 (10 losses in title game)