Mike Bets #478
7 min read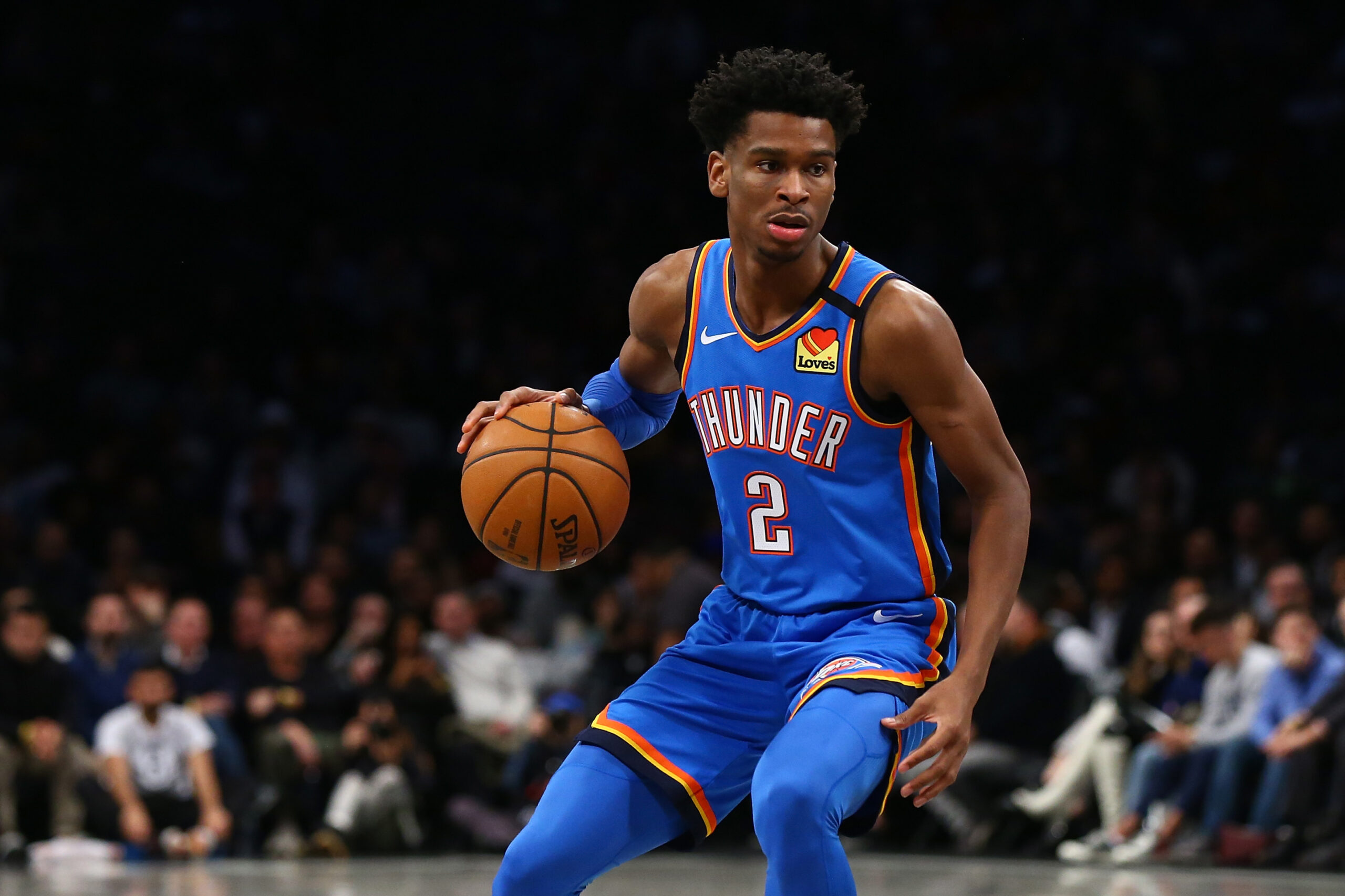 Happy Tuesday. Yesterday was a 1-1 NBA day. The Pacers let us down, but the Timberwolves covered easily. We'll take it and try to do a little better today. But first, a look at yesterday's NBA action and then a dive into some of the early themes and pieces of the tourney so far…
NBA
The Pacers didn't have Tyrese Haliburton, which matters quite a bit for them, but they'll still be disappointed to drop one in Charlotte. Kelly Oubre, Terry Rozier, and Gordon Hayward all dropped at least 20 for the Hornets, who have probably locked up the fourth-worst record in the league with this one. Even if they lose out, they'd need a 4-7 Spurs or 5-5 Rockets or 7-3 Pistons finish to tie one of them by record, and that seems pretty unlikely. Indiana is now two and a half out of the play-in with just ten games to go. They're likely going to need to win seven of those ten to have a shot. Considering the schedule – @Toronto, @Boston, @Atlanta, Dallas, Milwaukee, OKC, @Cleveland, New York, Detroit, @New York – I don't love their chances.
The Bulls picked up a huge road win, knocking off the Sixers in OT. DeMar DeRozan, Zach LaVine, and Nikola Vucevic all scored 20+. Chicago has won three in a row to give themselves a two game buffer at the bottom of the play-in, and they're within a game of the 8 seed Hawks. Maintaining that momentum and not allowing the lead to slip will be key. This snaps an eight-game winning streak for the Sixers, so there are worse losses to be had. It was going to happen eventually. They'll fall half a game back of the 2 seed and the Celtics and three games back of the Bucks, whose magic number for the 1 seed is down to 9.
The Timberwolves needed a win after some recent losses, and they did well to get it in MSG. Seven players scored in double figures, led by a massive 35-point showing from Taurean Prince. That's the third-highest scoring output of his career; he dropped 38 twice back in 2018. Minnesota is in a three-way tie for the 8 seed with a half game edge on the Lakers (11) and a full game on the Pelicans (12). They're also just a game back of the 6 seed Warriors. Every outcome is in play over the next few weeks. The Knicks almost clawed this one back behind a solid Jalen Brunson game and an awesome Julius Randle game (57 points). Randle has been so good this year. He's one of four players (Giannis, Embiid, AD) averaging 25 and 10. He's tied for seventh in the league in three-pointers made. He's top 20 in VORP, BPM, and win shares. The Knicks are alone in the 5 seed with at least two games on either side.
The Warriors got 59 from Steph and Klay and finally won a road game. It was against the Rockets, but a win is a win. Golden State will move up to the 6 seed, and they're almost at 10 road wins. Houston is a game and a half behind the Spurs now in the second-worst record spot.
The Grizzlies held the Luka-less Mavs to 12 fourth quarter points and walked away with a comeback win. Jaren Jackson Jr's 28 led the way. Doncic has missed five straight games, and Dallas is 2-3 in that stretch. All three losses, believe it or not, have come to the Grizzlies. They'll fall back to the 7 seed and are just a game up on the Lakers in the 11 spot. Memphis will pull within three and a half games of the Nuggets with their third straight win, and they also have a game on the Kings after Sacramento's loss. Denver hasn't locked things up quite yet.
The Jazz didn't have Lauri Markkanen, but they still picked up a huge win over the Kings. Like the Timberwolves, they needed it and got it. They're also in that three-way tie for the 8 seed. De'Aaron Fox dropped 37, but Sacramento just didn't have enough late in an eight-point game that saw them go -8 in the fourth. They've all but clinched a top-three seed, but they have some work to do to wrestle that 2 seed from Memphis.
CBB
Has the Big Ten actually disappointed in March? The easy answer is yes. They have just one team in the Sweet 16. And Purdue's first-round loss can only be described as disappointing or worse. But the conference as a whole, given seeding, hasn't been too bad…
Purdue, again, vastly underperformed
Indiana certainly didn't exceed expectations, and failing to be competitive against Miami won't leave a great impression. But it's also hard to call it a significant underperformance when your loss comes to a team one seed line below you
Michigan State is in the Sweet 16 after handling the Pac 12's third-best team and putting the Big East's best team in an early grave
Northwestern held off a solid Boise State team and then pushed UCLA to the brink. If anyone out there was expecting more from a 7 seed, I'm not sure what to say
Maryland beat a West Virginia team from the mighty Big 12 and then lost to what looks like the best team in the country. The Alabama game wasn't particularly pretty, but no one expected them to win it either
Iowa lost a toss-up 8/9 game to Auburn (the Big Ten is 4-3 in games where the teams were within three seed lines of each other)
Illinois lost to an Arkansas team that's in the Sweet 16 in another game between 8/9 seeds
Penn State exceeded expectations, crushing a really popular Texas A&M team (the second-place finisher in the SEC) and then giving Texas all they could handle
So what we really have here is a Purdue team that had a disastrous showing and then seven teams that probably actually did fairly well on balance with Sparty reaching the Sweet 16 and Penn State and Northwestern pushing 2 seeds to the brink. The seeds these teams got in a meh year for the conference were always going to limit postseason success, but the Big Ten hasn't been as bad as most would have you think. Purdue doesn't represent the conference as a whole.
It's a tired take because there's really only two conferences (Big East and SEC) that have actually fared well in the tourney. The Pac 12 has one team left and went 1-2 in the first round. The Big 12 has just two teams left despite having six teams that were 6 seeds or higher (the Big Ten had two of those). The ACC has just one team left, like the Big Ten, and they had three teams in the 4-5 seed range. The Mountain West only saw San Diego State win a game. The American only has Houston.
Winning in the tournament is difficult, and the Big Ten certainly hasn't been exceptional at it in recent years, especially outside the state of Michigan. They could likely make some changes to the way they officiate the conference to remove a little bit of the rock fight nature that might wear on teams come March. But to pretend like they are vastly underperforming just isn't very accurate. They play well in the non-conference; they just need to figure out how to bring that to March on a more widespread basis.
Some other notes…
This is the first time in the Rick Barnes era that Tennessee has held consecutive opponents below 60 points in the tourney. Have they figured something out this year? Or will Florida Atlantic score too many points?
Kansas State's 14.1 turnovers per game are the 42nd-most in the country. They cut that down to 8 in their win over Kentucky. Can they keep that total low in the Sweet 16?
Michigan State shot just 2-16 from three against Marquette, but they won by getting to the line and converting (19-23 on FTs) and really disrupting Marquette within the arc defensively (38.5 2PT%). They only shot 5-14 from three against USC. Is the big shooting night coming?
Winning your first two tourney games by 20+ is rare. The last three to do it were 2018 Nova (champs), 2018 Duke (Elite 8), and 2017 Kansas (Elite 8). So Alabama's early domination is impressive but not exactly locked in with a championship, at least in the recent past.
I talked yesterday about how Princeton has limited their opponents to seven free throws each so far. Creighton has relied heavily on free throws, going 17-19 against NC State and 22-22 against Baylor. Something has to break here.
Texas is 26-2 when holding opponents to 75 points or less. They're 20-0 when it's 70 or less. But they're just 2-6 when teams get to 76. Xavier averages 81.2 points per game and have scored 76 or more in twenty-seven of thirty-six games. Their record when they score 76+? 25-2. I think we might have our key number for this matchup.
Gonzaga leads the country in points per game. UCLA is sixth in points allowed per game.
The offensive glass was massive for Arkansas against Kansas. They grabbed eight more offensive boards, which led to eight more field goal attempts, which meant that both teams made 24 shots even though Kansas shot almost seven percent better from the floor. It was one of their best offensive rebounding games of the year, and it's one that will be difficult to replicate against a UConn team that ranks in the top twenty in the country in defensive rebounding percentage.
TODAY'S PLAYS
NBA record: 190-162-7 ATS, 31-54 ML, 99-82-1 O/U, 1-9 parlay, 0-1 props, -12.42 units
CBB record: 248-225-12 ATS, 52-82 ML, 5-4 O/U, 16-25 parlay, -23.93 units
CBB regular season record: 198-181-8 ATS, 47-75 ML, 4-4 O/U, 12-24 parlay, -30.85 units
CBB conference tourney record: 34-31-4 ATS, 7-10 ML, 0-0 O/U, 4-3 parlay, + 5.87 units
NIT record: 3-4 ATS, 0-0 ML, 0-0 parlay, -1.4 units
NCAA Tourney record: 13-9 ATS, 3-6 ML, 1-0 O/U, 0-0 parlay, +2.45 units
CONFERENCE TOURNAMENT CHAMP PICKS
Record: 11-21 (10 losses in title game)