Mike Bets #477
9 min read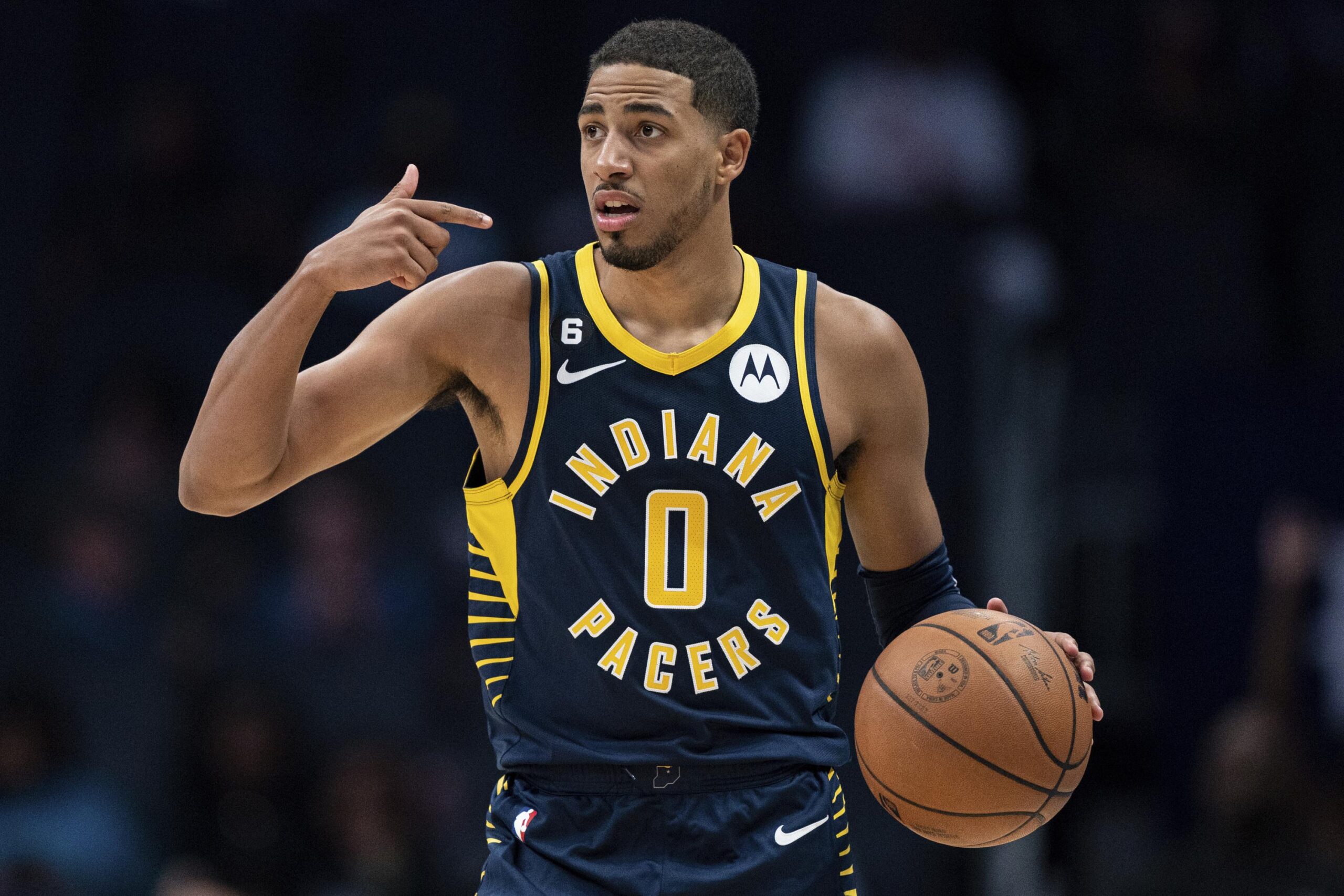 Happy Monday. We're back after a weekend off. Pumping these out in time for a noon start can be difficult on a busy weekend. The final tally for last week: -2 units on NBA and +1.05 units on CBB. That's slightly negative overall, but it can get much worse than that. Let's get it back this week. I'll do a brief NBA recap to catch up on the weekend and then take a look at how the tourney has gone so far…
NBA
We missed Thursday through Sunday results. Here's a look at the standings with each team's record across those four days in parentheses and some comments throughout –
EAST
The Bucks are still sitting pretty at the top of the East despite an ugly loss to the Pacers with Brook Lopez sidelined. They've clinched a top five seed. Their remaining magic numbers – Knicks (1), Cavs (4), Celtics (9 – goes down 3 if Bucks beat Celtics at end of March because that will give them tiebreaker), Sixers (10).
The Sixers are rolling with eight straight wins. They're 28-8 since New Year's Eve. They might have a 2 seed ceiling though; the closing schedule is brutal and two and a half games are a lot to make up in twelve games regardless. Getting that 2 seed is massive. They've struggled mightily with the Celtics in recent years, and they could really use home court.
Boston is floundering down the stretch. They're just 8-7 over their last fifteen. They have trips to Milwaukee and Philly still on the schedule too. Some positive momentum across these last ten games would be nice.
The Knicks are keeping some pressure on Cleveland, but the Cavs are playing well and should hold on to the 4 seed with five of their last nine games coming against the Rockets, Magic, Pacers, and Hornets.
The Knicks have some work to do to catch the Cavs and earn home court in the first round. That starts with winning in Cleveland next Friday, which would both push them a game closer and give them the tiebreaker.
The Nets are sliding with three straight losses. They're only a game up on the Heat, and the schedule isn't super easy from here. Time to buckle up in Brooklyn with that last guaranteed playoff spot on the line.
Brooklyn's losing streak has opened the door back up for Miami. The Nets have the tiebreaker, which is big, and the Heat don't have an easy closing stretch. But they do have a chance at avoiding the play-in, and that's about all they can ask for with nine games left.
The Hawks have held the 8 seed for a long time, but their grip on it isn't very secure at the moment. They should make the play-in with a three-game edge on the 11 seed, but they might see the double elimination route slip away if they can't finish strong.
Raptors – 16.5 back (2-1)
The Raptors won three in a row before losing to the Bucks last night, and that has them firmly in the play-in at the moment.
The Bulls picked up two big wins this weekend to earn some separation from the Pacers and Wizards.
Pacers (1-1) and Wizards (0-2) – 19 back
The Pacers have been pretty solid lately, but they just haven't been quite good enough to make up the ground they lost during their sans Hailburton free fall. With the Celtics, Bucks, Cavs, and Knicks making up five of their eleven games, they have an uphill battle in front of them. The Wizards have been losing a ton of games lately, going just 4-9 in their last thirteen. Things are slipping away fast. The turnaround needs to start with a win in Orlando tomorrow.
The Magic are done. The only question is whether they keep their spot as the league's fifth-worst team by record. The Blazers (2.5 games ahead) are the closest.
Hornets – 29.5 back (0-1)
Charlotte is very likely going to end up with the league's fourth-worst record.
Pistons – 32.5 back (0-2)
Detroit is pulling away in the race for the league's worst record with a masterful tanking effort.
WEST
The Nuggets have been suspect lately with a 2-5 mark in their last seven, but their lead for the West 1 seed was likely too large to lose. They still have four games between them and the Kings/Grizzlies.
The Kings are 14-4 in their last eighteen, and those losses have come to the Bucks, Suns, Mavs, and Timberwolves. Those are obviously not four teams of the same stature, but they're all teams you can understandably lose to. They should have the tiebreaker over Memphis by conference record (currently 3.5 games up there)
The Grizzlies have been playing some nice basketball too, and their closing schedule could be far worse. Ja Morant should be back this week.
Phoenix is still clinging on to the 4 seed, which could play a big role in their first round series. The Clippers, the current 5 seed, have been good on the road, but Phoenix has been significantly better at home than away from it. The 4 seed is out of reach. They face a tough closing stretch.
The Clips have plenty of their own games against other teams in the West playoff picture coming up. They have a slight edge on the 6 seed for now and a two game buffer from the play-in. They need to take advantage of the four straight home games coming up.
Mavericks – 11.5 back (1-0)
The Mavs have stabilized slightly with two straight wins to get back in the top six. Wednesday's game against the Warriors is huge.
The Warriors' road woes continue to be a massive issue. They're 7-29 away from home and have lost three straight, all on the road.
Thunder – 12.5 back (1-1)
The Thunder are in the play-in, and they're 5th in the West in SRS. They have a real shot at a playoff spot.
Timberwolves – 13 back (0-2)
It was a tough weekend for the TWolves, who now sit in a three-way tie for the 9 seed. They might drop out soon with a tough trip to MSG coming up tonight.
The Lakers are right there in the chase for the play-in, but they don't have an easy finish coming up. LeBron figures to return at some point based on the latest updates.
Utah picked up a huge win over the Celtics to get right back in the play-in picture. They have some tough ones coming up, but they'll have a shot down the stretch.
Pelicans – 13.5 back (1-1)
The Pelicans walked away with a disappointing split with the Rockets this weekend. They need to beat the Hornets and Spurs in their next two. Can Williamson's return come in time?
Trail Blazers – 16.5 back (0-2)
The Blazers are in real trouble after six straight losses.
The Spurs should finish in the bottom three, and they might just get past the Rockets too. They're only a game ahead.
Rockets – 29.5 back (1-1)
The worst record in the league has slipped away from Houston, but they're still firmly in the bottom three.
CBB
I'll look into some larger tourney trends and the next rounds the next two days, but today I'll just take a look at each region and some notes on what brought us here.
SOUTH REGION
Alabama looks every bit the part of a national contender.
Maryland picked up a nice win over West Virginia. I'll get into this more tomorrow, but the Big 110 – Purdue excluded – hasn't had the worst showing in the world this tournament. The criticism is likely overblown.
San Diego State has done well to capitalize on their experience.
Virginia has some questions to answer. They obviously went on the title run a few years ago, but the system has otherwise not translated particularly well to the tourney. The grind-it-out style seems to help keep lower seeded teams in the game.
Creighton is playing some really solid basketball. Baylor will be disappointed to see their season end on the first weekend.
One thing Princeton has done exceptionally well at so far – not fouling. Arizona and Missouri have combined to shoot just 14 total free throws after averaging 21.2 and 17.4 free throws per game, respectively.
EAST REGION
Purdue was flat-out out-coached, out-hustled, and out-performed by FDU in an embarrassing loss. It was a dreadful performance by a team that seemed incapable of adjusting in-game once their Big Ten strategy ended up falling apart.
FAU has done well to capitalize on a great season, pulling one out over Memphis and taking care of business against FDU.
Duke got punked by a Tennessee team that might have figured some things out this time around. They look ready to truly dominate postseason games defensively.
Kansas State came up clutch late against Kentucky, and they have the guard play and go-to options to make a Final Four run in a region that's up for grabs.
Tom Izzo and Michigan State deserve a lot of credit for a sound victory over Marquette. They took away what the Golden Eagles do best.
MIDWEST REGION
Houston has yet to play a good forty minutes, but they've still simply had too much in the tank for their opponents so far. Their Sweet 16 game with a really good Miami team will be a good look at just how ready the Cougars are for the moment.
Indiana bowed out in underwhelming fashion against Miami. They've been unable to consistently play up to their potential all year, and that didn't change in March.
Iowa State's offense sunk their season down the stretch, and two wins over Baylor weren't going to change that. The crash-out came a little early against Pitt, but this was always going to happen.
Xavier looked really good against Pitt after surviving Kennesaw State. They'll have their shot at Texas in a game that will be a good indicator of where the Longhorns are if they win and advance.
Props to Penn State. They crushed a really good Texas A&M team (no one is talking about how a middle-of-the-pack Big Ten team smashed one of the SEC's best) and then pushed Texas to the limit before running out of gas.
WEST REGION
Repeating is almost impossible, and Kansas had a monumental task in front of them. The way they lost – in a very winnable game against Arkansas – will sting, but it's hard to be too disappointed in falling short. For the Razorbacks, this is a testament to what Eric Musselman and Co. have built. This was an up-and-down year with lots of changes, and here they are in the Sweet 16. They figured it out.
For St Mary's the challenge of getting past that second round remains. Randy Bennett has made nine tourneys in twenty-two years (would have been 10 if not for COVID), but he's only made it past the first weekend once. Can they take that next step as a program?
Both Arizona State, who put up a pretty impressive fight against TCU, and TCU, who pushed Gonzaga, deserve credit for strong showings despite a lack of wins to show for it.
Northwestern did well to handle Boise State and push UCLA. Now the step is to get back to the Big Dance next year.
Gonzaga and UCLA should be an awesome game.
TODAY'S PLAYS
NBA record: 189-161-7 ATS, 31-54 ML, 99-82-1 O/U, 1-9 parlay, 0-1 props, -12.29 units
CBB record: 248-225-12 ATS, 52-82 ML, 5-4 O/U, 16-25 parlay, -23.93 units
CBB regular season record: 198-181-8 ATS, 47-75 ML, 4-4 O/U, 12-24 parlay, -30.85 units
CBB conference tourney record: 34-31-4 ATS, 7-10 ML, 0-0 O/U, 4-3 parlay, + 5.87 units
NIT record: 3-4 ATS, 0-0 ML, 0-0 parlay, -1.4 units
NCAA Tourney record: 13-9 ATS, 3-6 ML, 1-0 O/U, 0-0 parlay, +2.45 units
CONFERENCE TOURNAMENT CHAMP PICKS
Record: 11-21 (10 losses in title game)