Mike Bets #496 – 7/8 Games
4 min read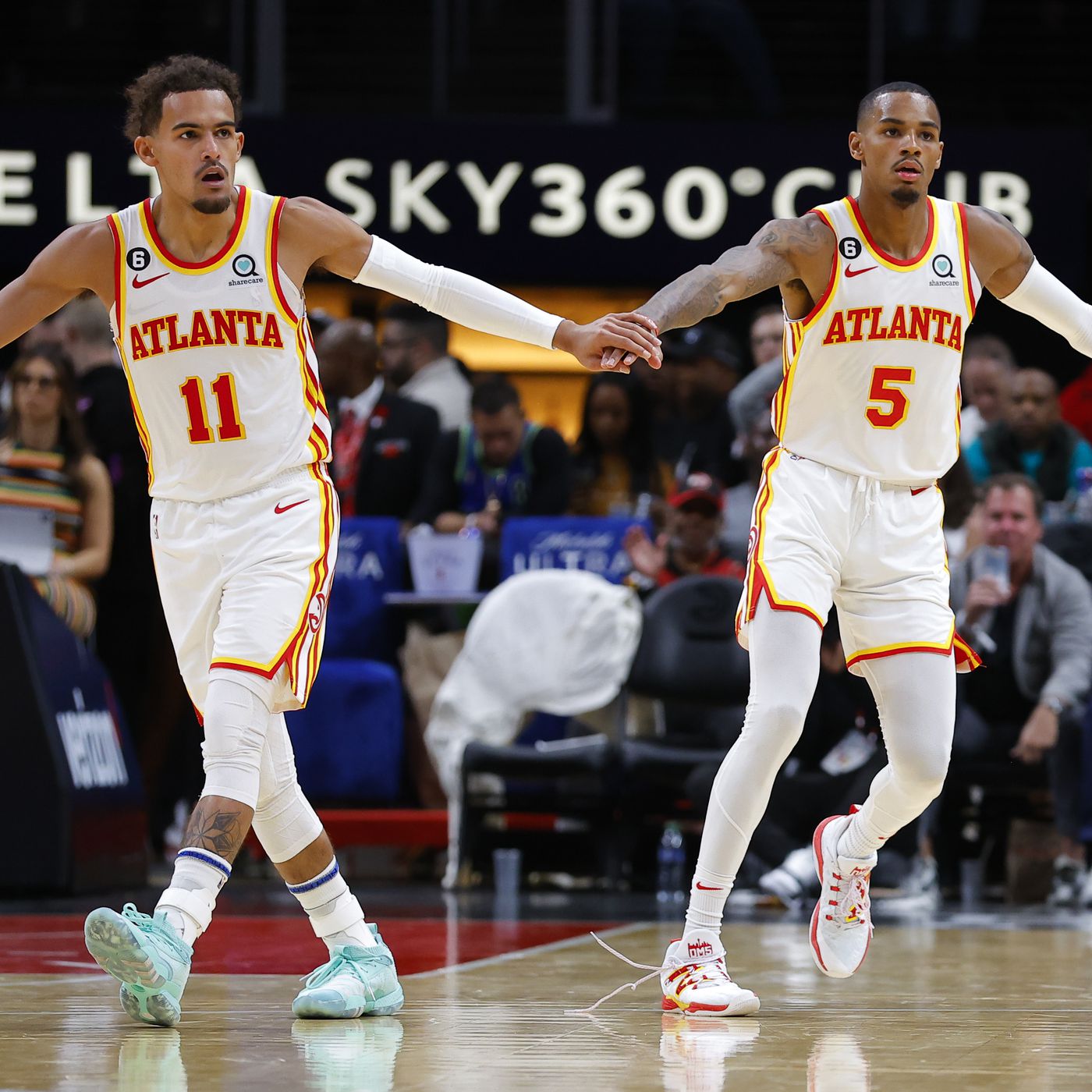 Happy Tuesday. The regular season is over, which means that it's that time of year when NBA basketball becomes exponentially more watchable. Effort increases. Margins shrink. Stakes rise. Everything looks better and means more. There's nothing quite like NBA playoff basketball. We'll dive into the fuller picture once we get to the weekend, and we'll focus on the play-in games for now. But first, a very quick look at some of the meaningful results from Sunday…
The Clippers (5) and Warriors (6) both clinched playoff spots, leaving the Lakers (7) in the play-in. That means the Suns will play the Clippers and the Kings the Warriors.
The Timberwolves (8) beat the Pelicans (9) to give themselves a much better chance at the playoffs. They just need to win one of their next two games instead of winning both. On the other hand, they lost Jaden McDaniels to a broken hand and won't have Rudy Gobert for tonight's game after he swung at teammate Kyle Anderson during Sunday's season finale.
The Trail Blazers clinched the 5 spot in the lottery.
The Spurs clinched the 2 spot in the lottery while the Rockets will have to settle for 3 after closing the year with three straight wins.
The Magic lost four in a row to successfully land in the 6 spot for the lottery. The Wizards will be 7. The Pacers will be 8 after a win in Game 82.
Now for a brief dive into today's 7/8 games. The stakes are fairly simple. Win, and you get to play the 2 seed in the first round (Celtics in the East and Grizzlies in the West). Lose, and you host the winner of tomorrow's 8/9 game on Friday in a winner-takes-all game for the 8 seed. So being in this game rather than tomorrow's gives you four advantages –
1) At least one home game where a win gets you into the playoffs (unless you win the first road game as an 8 seed and render this irrelevant).
2) Double elimination in the play-in instead of single elimination. You can lose a game and still make the playoffs by winning the next one.
3) An extra day of rest between the first game and Friday's game if you lose tonight.
4) A shot at playing the 2 seed in the first round instead of being locked in to play the 1. This one isn't always an advantage given that higher seeding doesn't guarantee higher quality and that matchups mean quite a bit too regardless of how good teams are, but theoretically it's one.
Let's get into the games.
7:30 pm Eastern, TNT (Ian Eagle, Jim Jackson)
No Atlanta injuries
Jovic (back) – OUT, Lowry (knee) – QUESTIONABLE, Strus (finger) – PROBABLE
Head-to-head: 3-1 Heat (2-0 in Miami); 117-109 & 130-128 in two March games in Miami
Heat: 25th Offensive Rating, 9th Defensive Rating, 21st Net Rating, 19th SRS
Hawks: 7th Offensive Rating, 22nd Defensive Rating, 18th Net Rating, 17th SRS
Heat are 35-29 when Jimmy Butler plays (9-9 without him)
Hawks are 12-11 since firing Nate McMillan (10-11 under Quinn Snyder). 4th in offensive rating, 24th in defensive rating under Snyder
Trae Young averaged just 19.8 points per game against Miami this year, the second-lowest average against any team in the league. His 35.6% FG% was also the second-lowest against any team in the league. The Heat seemed to do well to keep the ball out of Young's hands. His 30.8 usage percentage against Miami was in the bottom ten against all teams in the league, and he took about four less shots per game against the Heat than he did on average.
Miami plays well at home (27-14), and the Hawks are seven games below .500 on the road (17-24).
8 Timberwolves @ 7 Lakers
10 pm Eastern, TNT (Kevin Harlan, Reggie Miller)
Jaden McDaniels (hand) – OUT, Rudy Gobert (suspension) – OUT, Naz Reid (wrist) – OUT, KAT (calf) – QUESTIONABLE, Jaylen Nowell (knee) – QUESTIONABLE
LeBron, AD, D'Angelo Russell (foot) – PROBABLE
Head-to-Head: 2-1 Timberwolves (1-0 Minnesota in LA). Timberwolves beat Lakers by 8 in Los Angeles on March 3. Lakers won by 12 in Minnesota a little under two weeks ago
Lakers: 20th Offensive Rating, 11th Defensive Rating, 16th Net Rating, 16th SRS
Timberwolves: 23rd Offensive Rating, 10th Defensive Rating, 20th Net Rating, 21st SRS
Lakers 18-8 since trade deadline. Eighteen of twenty-six games against teams that didn't finish in the top six of their conference. 5-3 in those eight games – includes wins over the Suns down KD, Booker, Paul, Ayton, the Grizzlies down Ja, and three wins over the Warriors.
Timberwolves 4.4 points better per 100 possessions with McDaniels on the floor
Minnesota a pretty decent 20-21 on the road (T-3rd in West and T-8th in NBA)
Lakers 23-18 at home (T-7th in West with five teams)
TODAY'S PLAYS
NBA record: 225-198-7 ATS, 32-67 ML, 116-90-3 O/U, 2-10 parlay, 0-1 props, -23.62 units
NBA regular season record: 225-198-7 ATS, 32-67 ML, 116-90-3 O/U, 2-10 parlay, 0-1 props, -23.62 units
NBA postseason record 0-0 ATS, 0-0 ML, 0-0 O/U, 0-0 parlay, +0.0 units
Miami has limited Trae well all year, and they've still never beaten the Hawks by more than 8 points. With Atlanta healthy and scoring well under Quin Snyder, I think 5 is too many here.
I like the over here. The Hawks score a ton and don't play defense, and both Heat-Hawks games in Miami (played in March) made it to at least 226.
I'm just not bought in on the Lakers. They've taken advantage of a fairly easy schedule down the stretch, but this is a lot of points in a play-in game.
Both teams average at least 230 per game. Let's take the over.
CBB record: 254-229-12 ATS, 57-83 ML, 5-5 O/U, 17-25 parlay, -9.83 units