Mike Bets #497 – 9/10 Games
4 min read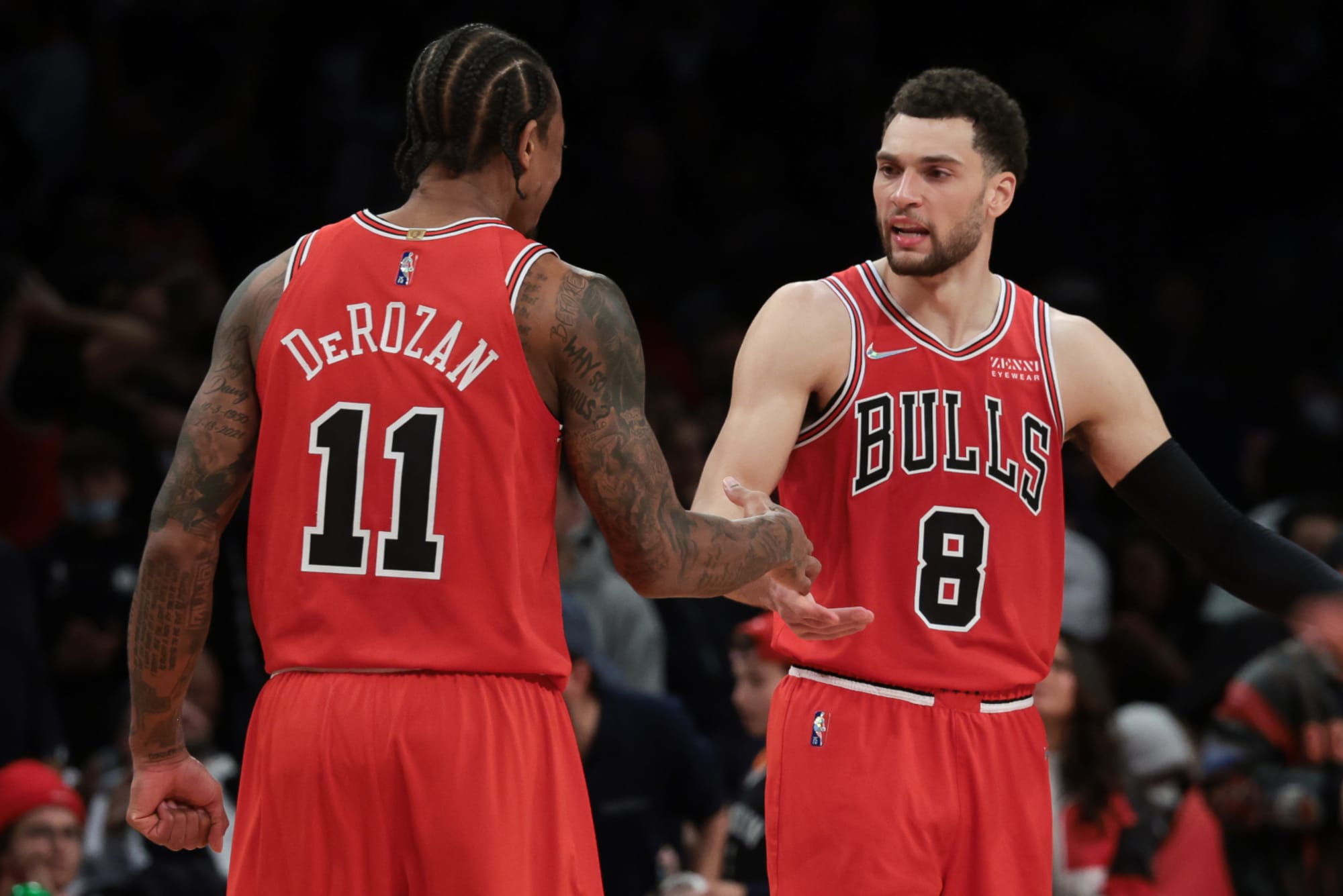 Happy Wednesday. Yesterday the Hawks went into Miami and handled the Heat before the Timberwolves blew a 15-point lead with some atrocious fourth quarter offense in Los Angeles. That means the Hawks will face the Celtics in the first round, the Lakers will face the Grizzlies, and the Heat and Timberwolves will get home games on Friday night with a win putting them in the first round against the 1 seed and a loss ending their season. Both the Hawks and Timberwolves covered last night, so I was 2-0 ATS. But neither over hit after the Heat and Hawks gradually fizzled out and fell a little short, so we were 0-2 on totals. 2-2 on the day is fine. We'll try to do better today. But first, a look at tonight's games…
One general note to point out before we go…a loss tonight ends your season. A win sends you to Miami (East) or Minnesota (West) for a winner-takes-all game on Friday night.
7:00 pm Eastern, ESPN (Mark Jones, Doris Burke)
Ball (knee) – OUT, Lewis (knee) – OUT (neither has played all year)
Porter Jr (foot) – OUT (out since November)
Head-to-head: 2-1 Bulls (road team won every game); split a November back-to-back then a 104-98 Bulls win in Toronto on February 28
Raptors: 11th Offensive Rating, 12th Defensive Rating, 12th Net Rating, 12th SRS
Bulls: 24th Offensive Rating, 5th Defensive Rating, 13th Net Rating, 13th SRS
The Raptors finished 41-41 but had an expected record of 45-37, which would have put them in a tie for the 6 seed with the Nets (Brooklyn won the head-to-head 4-0 this year).
The Bulls finished 40-42 but had an expected record of 44-38, which would have put them in a tie for the 7 seed with the Heat, who they swept 3-0.
Chicago is 13-9 with Patrick Beverley playing (27-33 otherwise).
The Bulls' performance relies heavily on Alex Caruso and Derrick Jones Jr (14 minutes per game). Both players have on-off splits (team net rating with them on court – team net rating with them on bench) higher than +7 points per 100 possessions.
Chicago is dead last in both three-pointers made and attempted.
Raptors have five players scoring at least 15 points per game (Siakam, VanVleet, Anunoby, Trent, Barnes), the most of any team in the East. The Bulls, by comparison, have three.
Pascal Siakam is averaging career highs in points and assists per game, but his advanced metrics ended up very similar (and slightly worse) than last year's after his red-hot start.
The Bulls rank 6th in the league in clutch FG% (game within 5 points in the last 5 minutes). Raptors are 22nd.
Raptors are good at home (27-14). Bulls are average on the road (18-23 is 13th in the league).
9:30 pm Eastern, ESPN (Mike Breen, Jeff Van Gundy, Mark Jackson)
Kenrich Williams (wrist) – OUT, Holmgren (foot) – OUT, Pokusevski (knee) – OUT
Alvarado (leg) – OUT, Williamson (hamstring) – OUT, Nance Jr (ankle) – QUESTIONABLE
Head-to-Head: 3-1 Pelicans. 1-1 in New Orleans, including a 14-point Thunder win in most recent matchup (March 13).
Pelicans: 21st Offensive Rating, 6th Defensive Rating, 10th Net Rating, 11th SRS
Thunder: 13th Offensive Rating, 14th Defensive Rating, 14th Net Rating, 15th SRS
The Pelicans went 42-40 but had an expected record of 46-38, which would have put them alone in the West 4 seed.
The Thunder went 40-42 but had an expected record of 44-38 (I promise not every team finishes four games worse than their expected record…), which would have tied them with the 5 seed Clippers and 6 seed Warriors.
Larry Nance is a big role player for the Pels. They'll want him out there tonight.
Neither team was all that much better record wise with their best player (let's throw Zion out of the equation for our purposes here). The Thunder were 33-35 with SGA and 7-7 without him, and the Pelicans were 23-22 with Brandon Ingram and 19-18 without him. New Orleans was 17-12 with Williamson and 25-28 without him.
Ingram is playing much better lately than he was at the start of the season. He averaged 20.2 points and 4.9 assists per game across 18 games in October, November, and January (no games played in December). In the three months and 27 games since, he's averaging 27.7 points and 6.4 assists per game. He's averaging 7.4 assists per game across his last 18 games. The rhythm is there, and he's taken on a much bigger playmaking role. The Pelicans offense has improved as a result; they're scoring 2.5 more points per 100 possessions since the start of March.
Pelicans also 27-14 at home. Crazily enough, all three teams that went 27-14 at home this year hosted a play-in game (Heat, Pelicans, Raptors). It's a good home record, tied for 9th in the league.
The Thunder are slightly below average at 16-25 on the road.
TODAY'S PLAYS
NBA record: 227-198-7 ATS, 32-67 ML, 116-92-3 O/U, 2-10 parlay, 0-1 props, -23.89 units
NBA regular season record: 225-198-7 ATS, 32-67 ML, 116-90-3 O/U, 2-10 parlay, 0-1 props, -23.62 units
NBA postseason record 2-0 ATS, 0-0 ML, 0-2 O/U, 0-0 parlay, -0.27 units
CBB record: 254-229-12 ATS, 57-83 ML, 5-5 O/U, 17-25 parlay, -9.83 units