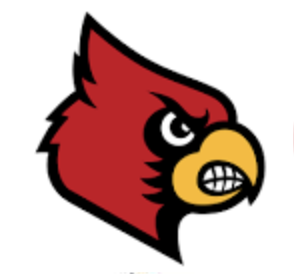 Straight to the picks today.
College Basketball Record: 60-33-2 on individual bets, 3-11 on parlays, +$363.00
All Involved CBB Picks: 76-41-3 ATS, 2-1 Dog MLs
Today's picks:
$11 to win $10
Rutgers has beaten Sacred Heart and Fairleigh Dickinson by 23 and 21, respectively. Hofstra hasn't played yet this year, but they've gone 53-16 over the last two seasons and beat UCLA last year while sticking close to 30-win San Diego State. They return over half of last year's production as well. This is a decent basketball team, especially compared to who the Scarlet Knights have seen so far. Rutgers is a very solid Power 5 team, but their defensive focus tends to limit blowouts. They won their first two games by 44 combined (still impressive) rather than 44 each. Hofstra ranked 18th in the country in scoring efficiency last year, and they do just enough to keep it closer than 15 here.
Michigan (-28) v. Oakland
It's a Mike Bets rule to side with the Maize and Blue, but there's plenty of reasons to ride Michigan here. Namely, the 52 points between Xavier and Oakland in their season opener, the 27 points between Toledo and Oakland in their second game, and the 14 points between Bradley and Oakland in their third game (Oakland scored a little more here and held a grinding Bradley team to a little less points). This is a terrible basketball team, and the Wolverines will roll all over them after a solid showing against a much stronger mid-major team in Bowling Green back on Wednesday.
South Alabama v. Jacksonville State (+4)
Hear me out. South Alabama opened the season with a 68-66 win over Florida Atlantic and then beat Mobile 95-75. Florida Atlantic, in their third game, beat Mobile 83-41. In their second game, they played Jacksonville State. The result? Jacksonville State 60, Florida Atlantic 50. What does this all mean? Jacksonville State is better than Florida Atlantic, who is very similar to South Alabama, who beat Florida Atlantic but also beat the University of Mobile by far less, which means that Florida Atlantic may actually be better than South Alabama if we're looking at the full context of the season beyond that one game where they played, which means that maybe we need to consider that the Jacksonville State win over Florida Atlantic was just a one-off thing – they did lose to Alabama by 24 after all – but Alabama is ranked and pretty good so 24 might not be too bad of a loss, especially when you take the win over Florida Atlantic, who may or not be better than South Alabama, into account. In conclusion, take the points with Jacksonville State here.
Texas Tech (-3) v. Houston
We've got #14 v. #17 here in what should be a tight and exciting match-up. Tech beat Northwestern St by 43 and Sam Houston St by 32. Houston beat Lamar by 44 and Boise St by 10. I'm siding with Tech here because of the offensive potential they've shown through two games to go along with the typically suffocating Chris Beard defense. The Red Raiders should win this game by at least 4.
Kentucky (-8.5) v. Richmond
This is another very interesting game. I've been going back and forth on it for a bit. Both teams have only played Morehead State this year, with Kentucky winning 81-45 and Richmond winning 82-64. Both teams are very good, but I would favor Kentucky. The only question is whether or not that's worth 9+ points. I'm going to say it will be. Five of Richmond's seven losses last season came by 12+. Six came by 8 or more. They were 3-2 against Power 5 teams but lost to both Alabama and Auburn by double digits Auburn was the best team they played in non conference, and Alabama might have been second with how Wisconsin was playing early in the season. They lost to Dayton in conference play by 8 at home. They're good, but they're not Kentucky good. Richmond could absolutely cover, but I have to lean towards Kentucky doing it instead.
Baylor (-11) v. Washington
Washington hasn't played a game yet and returns just half of the production from a 15-17 team that lost nine Pac 12 games in a row. Those games were closer than the average 0-9 stretch, but it's hard to see this team competing with an elite Baylor squad in their first game out. Baylor is ready to go after cruising by Louisiana Lafayette last night. Oddly enough, we saw this exact scenario emerge last year. Washington played a 1-0 Baylor team coming off of a blowout in their first game. They won 67-64, and then Baylor didn't lose again until February 22nd. Baylor gets their revenge today.
Creighton (-23.5) v. North Dakota State
North Dakota State has lost to Nevada by 14 and Nebraska by 22 to start their season. Creighton brings back 75% of the production from a 24-7 team that finished 14th in the country in scoring efficiency. They cover here in their first game of the season.
Rhode Island (-1.5) v. San Francisco
In their first two games, San Fran struggled to a 1-1 record in games against UMass Lowell and Towson. On Friday, the Dons shot 13-28 from deep and held UVA to 3-12 on threes in a one-point win. That's not a replicable effort, and a Rhode Island team coming off of a very good showing against South Florida will win here.
Virginia Tech (-7) v. South Florida
I'm not necessarily all-in on Va Tech after a rather ugly win over Villanova last night, but I'm definitely not in on a South Florida team that needed a good second half to run past Florida College and lost to Rhode Island by 16. A letdown performance after a big win is certainly possible, but I like the Hokies to keep the run going against USF.
South Carolina v. Tulsa (+2.5)
Tulsa is coming off of a 5-point loss to TCU. South Carolina was thoroughly dominated by Liberty. Take Tulsa here.
Liberty is on one heck of a run with wins over Mississippi State and South Carolina after their opening loss to Purdue. Ride the wave while it lasts.
$12 to win $11
Iowa State v. Arkansas Pine Bluff (+33)
The Cyclones lost just over half of their production from a 12-20 team. Those losses include lead playmaker Tyrese Haliburton. APB has lost to Marquette by more than 40 and Wisconsin by 34, but Iowa St simply doesn't have the guns to cover here in their first game of the season.
Tulane beat Lamar by 9 in their first game. Lipscomb beat Lamar by 3 in their first game. Transitive Property of Coverage here. Both teams were relatively mediocre last season after a great run of years from Lipscomb, and Tulane has the edge today.
Boise State (-13) v. Sam Houston State
Sam Houston St has lost to both SMU and Texas Tech by 30+. Boise State follows up a 10-point loss to Houston with a convincing win here.
Louisville (-25.5) v. Prairie View A&M
Louisville beat Evansville by 35 in their opener. A close game between Evansville and Prairie View the other day (the latter won by 3) suggests more of the same will come here. Louisville rolls after a very close win over Seton Hall.
Georgia v. Florida A&M (+21)
Georgia returns very little from an average SEC team. In their first game, they should struggle to find their groove. Florida A&M isn't great, but they should be good enough to stay within 20 here.
Maryland (-19.5) v. Mount St Mary's
MD has now covered twice in very impressive performances. They beat Navy by 30 in their second game. Guess who Navy just beat. Mount St Marys. It's the Transitive Property of Coverage, and MD rolls to a very comfortable win again today.
Texas A&M v. New Orleans (+21)
A&M should take a step forward in Buzz Williams's second year, but it will be tough to cover 21 here against a New Orleans team that lost to what is very likely a better BYU team by just 25. I don't see this A&M team coming out in their first game and doing enough to cover here.
Arizona State (-35) v. Houston Baptist
Houston Baptist didn't even hit 50 in a 24-point loss to TCU. ASU is much better, and they'll be raring to go after their loss to Villanova. The Sun Devils score more than enough to grab a massive win here.
Ohio State (-27) v. UMass Lowell
UMass Lowell lost to Illinois State by 10. Illinois St lost to Ohio State by 27. Transitive Property of Coverage. Buckeyes roll.
Miami FL (-23) v. North Florida
North Florida is not good. They're 0-2 with a 13-point loss to Eastern Kentucky and a 35-point loss to NC St. Miami should be able to get it done here.
DOG ML PICKS
TULSA – $10 to win $12
LIBERTY – $10 to win $19
DAILY PARLAY
Baylor -11, Rhode Island -1, Tulsa ML, Liberty ML – $10 to win $223
Best case: +$474
Worst case: -$271