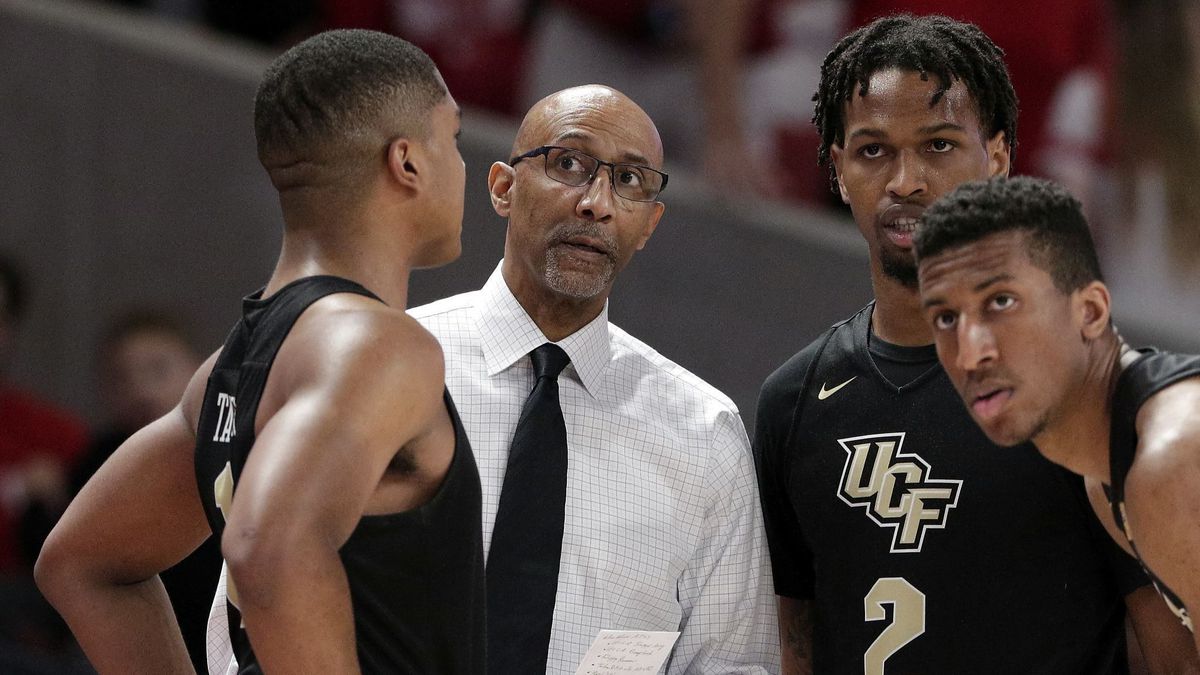 Classes are back today (Whooo! Yes!) after Thanksgiving break, so let's get right to it.
College Basketball Record: 68-46-2 on individual bets, 3-12 on parlays, +$300.00
All Involved CBB Picks: 86-52-3 ATS, 2-3 Dog MLs
Today's picks:
$11 to win $10
Texas (-8.5) v. Davidson
Davidson has won 20 games in 12 of the past 16 seasons. Last year's 16-14 record was one of the few exceptions, but they return about two-thirds of the production from that team. We might be headed towards another very good season for the Wildcats, but I don't see them hanging with Texas here. The Longhorns returned everything from last season and added an elite freshman in Greg Brown, who went for 11 points and 10 boards in his debut. Texas opened with a 36-point win over a UT Rio Grande Valley team that went on to beat UT San Antonio by 17 in their second game. Davidson doesn't usually get blown out, but I trust this Texas team to win by 9 or more.
Indiana (-1) v. Providence
It's a match-up between two teams that sit in the top 35 nationally. Both opened with big wins over bad teams – Indiana by 30 over Tennessee Tech and Providence by 41 over Fairfield. It's a toss-up, but Trayce Jackson-Davis being the best player on the floor gives Indiana the edge. Ride the Hoosiers.
Bowling Green (-2.5) v. Appalachian State
Bowling Green is supposed to be the best team in the MAC this season, and they dropped 82 on Michigan in a 15-point loss before running over South Carolina St in their first win. That's a decent start to the year, and it gives them the competitive edge early over an App St team that has just played SC St and Carver College (600 students from what I can find).
Seton Hall (-19) v. Iona
Seton Hall is coming off of a 70-71 loss to Louisville that was obviously very competitive. Iona hasn't played yet and was just recently let out of quarantine. In their first game under Rick Pitino with a mostly new roster, it might be a little ugly. Take Seton Hall despite the big number.
UCLA v. Long Beach State (+17.5)
If UCLA covers here, they'll be breaking out of an early slumber that saw them lose big to San Diego St and go to 3OT with Pepperdine. It is Long Beach State's first game, but they return a ton of last year's production and add some key talent. It's been a down stretch for them in recent years, but they should be competitive enough against a struggling Bruins team here. LBS was blown out their fair share of times last season, but they also lost to UCLA by just 4 and beat Providence by 1. With the gang back together again, they should be able to build on those flashes of potential.
Nevada v. Pacific (+4)
Pacific won 23 games last year and returned about half of their production. They handled a decent UC Riverside team in their first game. Nevada has beaten Nebraska, but it took a late run. The Huskers aren't very good to begin with either. I like this one to be close and would probably give Pacific the edge to win.
Alabama (-2.5) v. Stanford
Stanford returns essentially everyone but Tyrell Terry after a 20-12 season. That continuity will be key as they look to hit the ground running in their first game against a talented Alabama team. Much like the Indiana-Providence game, this is a very tight match-up between two good basketball teams. The Crimson Tide are ranked 29th, sitting just outside the top 25 in the AP Poll. The Cardinals are 33rd. I'll take Bama because they've already gotten their feet wet this season with an 81-57 win over Jacksonville State, who has since gone on to beat both Florida Atlantic and South Alabama.
Mississippi State v. Texas State (+6.5)
Mississippi State has a very new team after three consecutive 20-win seasons. They've now lost twice by 11 points to Clemson and Liberty. They've struggled to guard, and they've really struggled to score. I can't take them in good conscience here. Take Texas State, who has won more than 20 games two years in a row down in the Sun Belt. They can hang here.
North Carolina (-12.5) v. UNLV
This is the only play here. UNLV is coming off a 13-point loss to Montana St in their opener, and they won't be able to compete with a talented and hungry UNC team playing in their home state (if that last part matters at all right now). The talented and hungry part matters either way, and the Tar Heels should run past a UNLV team that needs more time to gel. Getting thrown into the fire in a game like this isn't the greatest opportunity for immediate improvement, though it will likely help down the line.
Kansas State (-10.5) v. UMKC
Kansas St isn't good, but they have at least shown some flashes of decent play before fading down the stretch against Drake and Colorado. Both of those teams are 2-0. UMKC is a bit of a different story. In their only game of the season against D1 competition so far, they lost by 5 to a Southeast Missouri St team that went 7-24 last season and didn't bring all that much back. I have very little faith in Kansas St, but even that is enough against UMKC.
Boston College (-1) v. St Johns
BC has a loss to Villanova and a win over Rhode Island so far. St Johns barely got by St Peters before cruising by La Salle. In a game between relatively level teams, I'd go with the team that's looked passable against good teams rather than the team that's looked passable against St Peters and La Salle. BC will be more ready for this than St Johns.
Minnesota (-14) v. Loyola Marymount
These two teams played the other day, with Minnesota pulling away late to win by 15. They come out of the gates stronger this time around and find coverage.
UCF (-1) v. Auburn
UCF is going to bring a talented team into a home game with 2500 fans here. Auburn has really struggled early, and that doesn't change here. UCF starts 1-0.
WINNERS ONLY ML PARLAY – $10 to win $235
UCF, Texas, BC, Indiana, Alabama Bowling Green
BEST CASE: +$365
WORST CASE: -$153