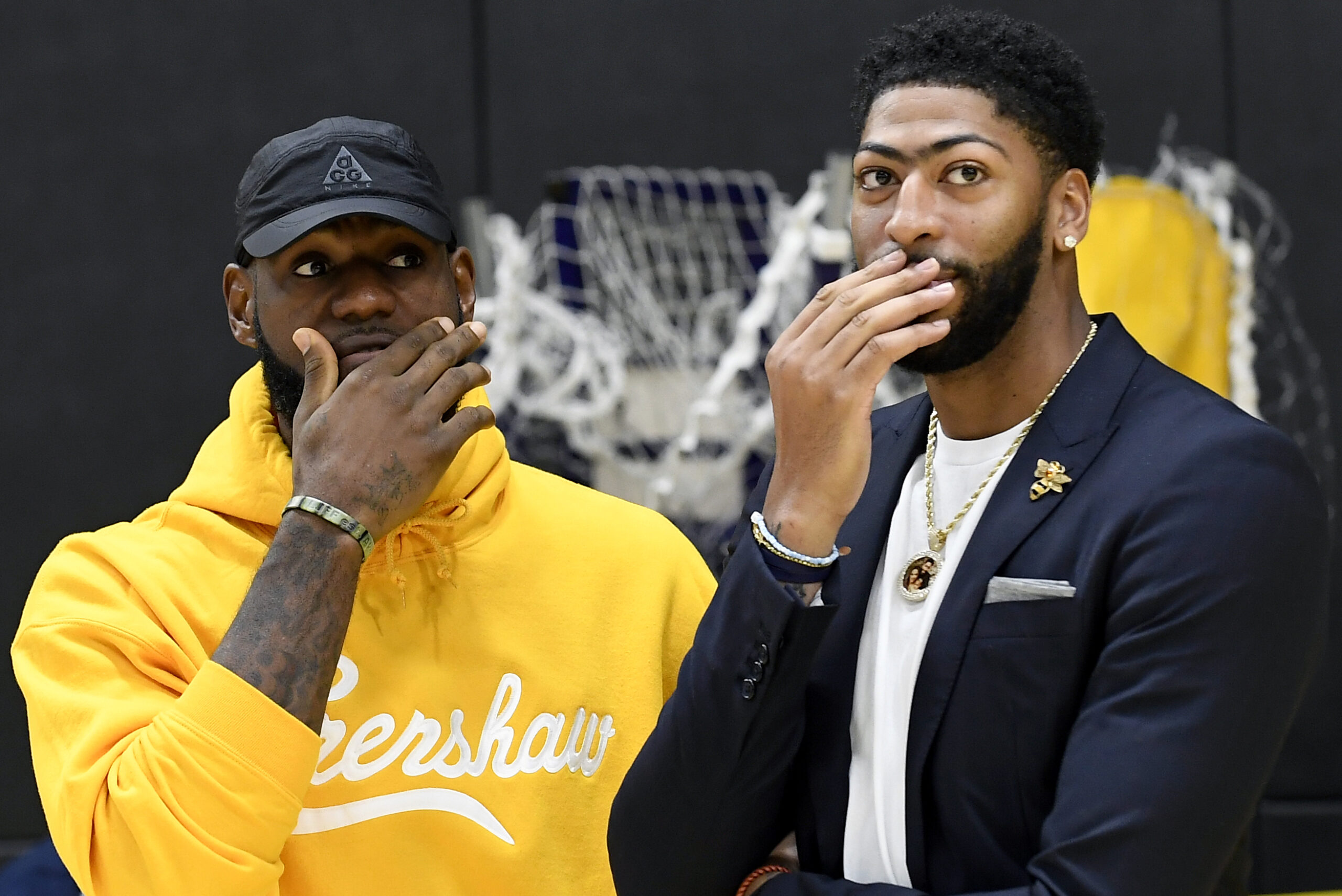 I'm an ice-cold gambler right now. I've lost $60 over the last week-plus solely because I clicked the wrong button and picked against myself. The picks that I've gotten in right haven't gone very well either. I haven't had a good betting day since last Tuesday. Luckily, today is Tuesday again. Let's bring back the good times. Yesterday's relatively okay day – 4-4 on individual bets and the one parlay loss – means we're on the way back up. Also, everyone who has followed Mike Bets since the beginning knows that I thrive with the NBA, and it's back tonight. The return will be something to remember.
College Basketball Record: 172-171-3 on individual bets, 6-42 on parlays, -$32.00
All Involved CBB Picks: 242-224-6 ATS, 19-23 Dog MLs
NBA Record: 0-0
ONE UNIT PLAYS – $11 to win $10
Arkansas v. Abilene Christian (+12)
Abilene Christian is an automatic pick here at Mike Bets. All they do is cover, including a seven-point loss to Texas Tech in their last D1 game. They're 7-1 with three D1 wins, all by 8+ points, and they've won every non-D1 game by at least 21. This is a good team, and they stay within 12 of an Arkansas team that only beat Oral Roberts by 11 the other day. The Razorbacks have been very impressive this year with a 7-0 start and seven double digit wins, but AC might be the best team they've played so far. The schedule has not been all that impressive. We ride with Abilene Christian. Forever and always.
East Carolina v. Tulane (+185) – $10 to win $19
These two are a combined 11-2 heading in. ECU lost to SMU by 15 and have beaten Radford, UNC Wilmington, North Florida, James Madison, and Charlotte, all by somewhere between 6 and 13 points. Tulane lost to Memphis by just 6, and they've beaten Lamar, Lipscomb, Southern Miss, Arkansas Pine Bluff, and Grambling St with margins as low as 2 and as high as 20. Neither one of these teams is perfect, but they're close to each other. Tulane might even be better. With that in mind, the +185 is the play.
Cincinnati v. Central Florida (+140) – $10 to win $14
Cincy has lost three of four, including a loss to South Florida and a 15-point loss to Georgia last time out. Their only wins have come against Furman and Lipscomb. This just isn't a very good team right now, and a UCF team that just rolled Florida State after splitting games against Auburn and Michigan will take advantage.
VCU (-19) v. James Madison
VCU has won three straight by 20+. James Madison is 1-2 in D1 games against Norfolk State, Radford, and ECU, with both losses coming by roughly 10 points. Take the Rams.
PARLAY TUESDAY
Ole Miss v. UT Martin (+27)
Cal (-12.5) v. Seattle
Louisville v. Pitt (+3.5)
Davidson v. Vandy (+7)
Missouri v. Bradley (+10.5)
USF v. Wichita State (-105)
Wisconsin v. Nebraska (+16)
Chattanooga (-4.5) v. Tennessee St
Texas Tech (-3) v. Oklahoma
Drake (-15) v. North Dakota
Houston v. Temple (+16.5)
TCU v. North Dakota St (+12)
Alabama v. ETSU (+15.5)
UNC (-2) v. NC St
Iowa (-6.5) v. Purdue
San Diego St v. Saint Mary's (+135)
Colorado (-9.5) v. Grand Canyon
Kansas (-2) v. West Virginia
WON'T LOSE PARLAY – $10 to win $92
MLs for Kansas, UNC, Iowa, Chattanooga, and Texas Tech
TWO UNIT PLAYS – $22 to win $20
Draymond Green is a notable absence from the season opener, but the Warriors will be running everyone else out – including Steph Curry and James Wiseman. The Nets have a higher ceiling this season, but some early ups-and-downs while rotations are determined should be expected. The Warriors are in a similar situation, which could turn this game into a star-dependent battle down the stretch. Steph does just enough to keep this close.
Lakers (-2.5) v. Clippers
It's ring night. Marcus Morris is out for the Clips. The Lakers aren't losing this one.
GAMES TO KEEP AN EYE ON
As I discussed yesterday when these two played the first game of their doubleheader, Vermont has been one of the better mid-majors over the last few season. They also hadn't played this year before yesterday due to covid issues. They showed a lot of rust and lost, so keep an eye on how they bounce back here. UMass Lowell +9 may seem like a tempting pick, but I'm staying away. There's a 95% chance that Vermont wins by 10 or 11 if I make that pick.
Auburn is playing their best basketball of the season, but I really don't like a -14 line against App State, who lost to Tennessee by 41 but have been pretty good otherwise. It's just not worth a pick in my view. However, keep an eye on it to see if Auburn can maintain their forward momentum.
Maryland is coming off of losses to Clemson and Rutgers, and neither game was particularly close. Keep an eye on how they respond against La Salle during a brief break in B10 play.
Arizona opened Pac 12 play with a 75-78 loss to Stanford after a 5-0 non-conference start with a few close calls. Against a solid Montana team that has a win over Washington and a close loss to USC, keep an eye on how they bounce back before resuming conference play.
Georgia just cruised past Cincinnati to secure a 6-0 start, but they've been wildly inconsistent within those wins. Keep an eye on this one to see if they keep the momentum rolling against a decent Northeastern team that just held Syracuse within 6.