NBA Preview – West
34 min read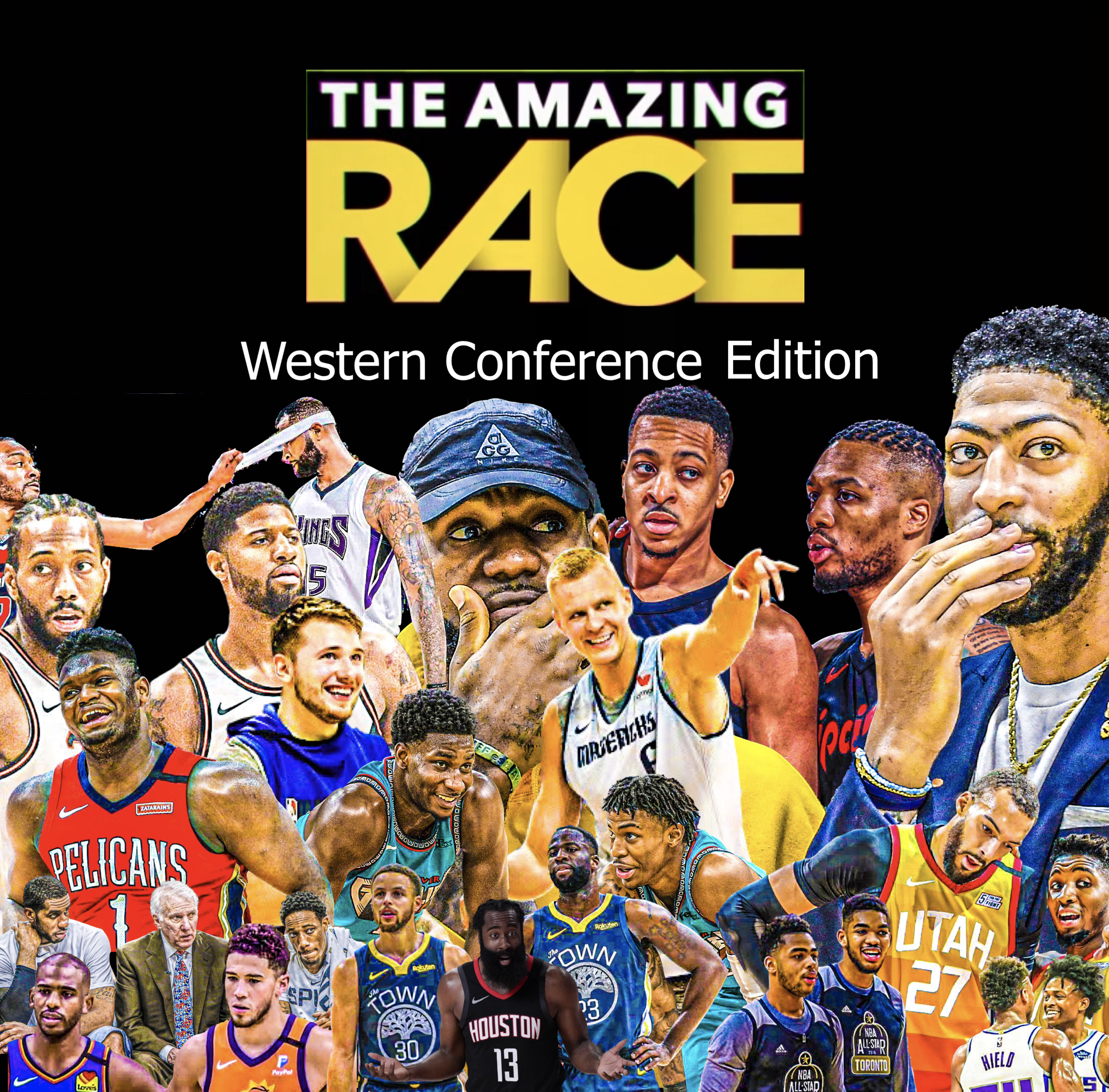 You can read my brief overall intro and my full take on the East here, but now it's time to look at the West, where picking apart a mess of playoff hopefuls feels like a goal that can't possibly end with the order that we'll see in the spring. It's almost a given that two or three of these teams will disappoint and fall below their spot above, but predicting those disappointments is a complete shot in the dark. The conference that is always impossible to predict seems even tougher to crack this time around. With that, let's get to it.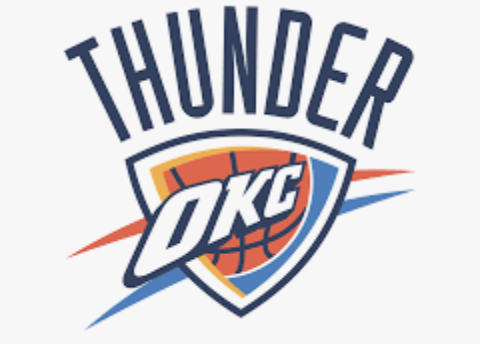 15. Oklahoma City Thunder
Predicted Record: 18-54
Best Case Scenario: SGA blossoms into star
The Thunder stick out as the lone exception in a conference full of teams that will be chasing after a playoff spot, and it's likely going to lead to a rough season of on-court results. Chris Paul, Danilo Gallinari, Steven Adams, Dennis Schroder, Nerlens Noel, and Terrance Ferguson are all gone from last year's team, and they've been replaced by Al Horford, George Hill, Trevor Ariza, and a large cast of unproven and young role players. That's a few steps in the wrong direction when it comes to being competitive, and that's completely fine for the Thunder. They have their stockpile of draft picks, and they will be content to sit back and absorb some losses while they wait for the chance to turn those picks into players.
The key this year will instead be furthering the development of the younger players already on the roster, with the emergence of Shai Gilgeous-Alexander as a star being the best possible outcome. SGA nearly doubled his scoring to 19 points per game last season. He doubled his rebounding to 6 per game. His defensive numbers improved slightly as well, and he will have all of the chances in the world to take more steps forward this season. One specific thing to watch – how active can he be in creating shots for others with Paul in Phoenix and Schroder in LA? Lu Dort and Darius Bazley both showed some really good things in OKC last year, and the opportunities to gain crucial experience will be there for them too. Getting something out of a secondary group led by guys like Justin Jackson, Isaiah Roby, and Ty Jerome would be the cherry on top for the Thunder.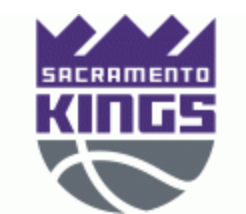 14. Sacramento Kings
Predicted Record: 28-44
Best Case Scenario: surprise me and make the playoffs
The Kings are absolutely in the playoff hunt. They were 9th in the West just one season ago, after all. They were very much in the chase last year after a strong finish to the first part of the season. That ended when a terrible showing in the bubble left them on the outside looking in, but they showed an admirable amount of fight in even getting to that point after a terrible start. Past injury issues, a disappointing two years from Marvin Bagley, and the replacement of Bogdan Bogdanovic with Tyrese Haliburton suggest that the room for improvement is there, and there are some very good parts to this roster.
De'Aaron Fox just turned 23 the other day and put up 21 points and 7 assists per game last year. Improvements defensively and from the perimeter could turn him into a consistent All-Star. His fast paced game will be perfectly complemented by Haliburton, an elite half-court playmaker who can knock down spot-up threes at a very good clip when given space. He's also a crafty defender who averaged 2.5 steals per game last year at Iowa State. Buddy Held is one of the game's best shooters when he's on the court. Nemanja Bjelica is a stretch big, and one of the better shooters in the league in that category. He's playing some of the best basketball of his career, as is Richaun Holmes, a more traditional big. Hassan Whiteside and Glenn Robinson III will add depth, and Jabari Parker will be in town for a full season as well. Harrison Barnes, despite being paid about double his worth, is still a fine starting wing. Then there is always the potential of a Marvin Bagley breakout, and, though he has a number of flaws, he scores and rebounds at an above-average rate when healthy even if he hasn't improved much elsewhere.
This is not a bad roster by any means, and there is a chance that this team makes the playoffs. There's a very good chance that they have a shot late in the season. But, if I were to pick one of the top fourteen teams in the West to fall to the bottom as things stand today, it would have to be the Kings. Luke Walton has done nothing to earn trust as a coach of anyone other than the peak Warriors dynasty. The Buddy Hield situation has felt like a ticking time bomb for two years now with shots going both ways and Walton dropping him to the bench last season. Bagley has been very underwhelming, and improvement and health from him are far from guaranteed. Sacramento has intriguing pieces and a very good player in Fox, but they just aren't as good or talented as many of the teams above them. They need a lot of things to go right to make the postseason. One of the clear lessons of the last few NBA seasons? Never trust that things will go right for the Kings.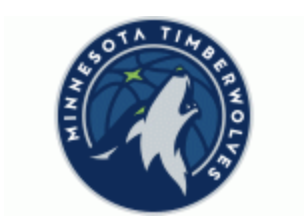 13. Minnesota Timberwolves
Predicted Record: 29-43
Best Case Scenario: finally get in the playoff chase with KAT as your leader
The Timberwolves went 47-35 in Karl-Anthony Towns's third season and made the playoffs, where they lost to the Rockets in five games. They've gone 115-195 in his other four seasons, with two coming on each side of that playoff year. It turns out that Jimmy Butler can be a rather important force in a team's ability to win, and the T-Wolves simply haven't found a way to win without him since drafting Towns. Of course, they haven't won anything of note since 2004, their last playoff appearance before 2018, when Kevin Garnett won MVP and led Minnesota to the conference finals. The losing goes far beyond Towns, the recently departed Andrew Wiggins, or anyone else with significant connections to recent Timberwolves history, and yet last year was especially disappointing. It ranked 8th out of 13 post-Garnett seasons in winning percentage and marked the worst winning percentage of the Towns era. That's the opposite of what you want to see five years into the career of your franchise centerpiece. There was a stretch where, due to injuries and overall incompetence, Towns went more than 70 days between wins, with the Timberwolves losing 17 straight with him in the lineup. That's absurd, and it's difficult, with that backdrop, to see Minnesota making the jump to the playoffs in such a tough conference.
The hope, obviously, is that the moves they made at the end of last season and over the offseason will be enough to spark that improvement. Wiggins is gone, as is much of the roster around Towns. Ricky Rubio, D'Angelo Russell, Anthony Edwards, Malik Beasley, Ed Davis, and Juan Hernangomez headline the new cast of players joining the remaining rotation, led by Towns, Jarrett Culver, and Josh Okogie. Barring injuries, the Timberwolves will be better. Rubio is an elite facilitator who has turned himself into a decent enough shooter. Russell is a shifty playmaker who has made major strides as a scorer, passer, and shooter. He's really dang good offensively, though his defensive shortcomings haven't gone anywhere. Edwards is an elite athlete who can get his own bucket, and his experience as the clear best player at Georgia last year might help ease his transition to the next level, where he certainly won't be the main focus of defenses alongside Russell and Towns. Beasley has some real shooting potential and will likely thrive if given a significant role alongside this group. Davis is a tough veteran who will likely be playing angry after a tough season in Utah. Hernangomez is a fine rotation piece for the front court. You can do a lot worse than a top nine of Rubio, Russell, Okogie, Edwards, Culver, Beasley, Towns, Davis, and Hernangomez.
But adding new pieces, especially non-stars, doesn't necessarily equate to winning in an environment like Minnesota. This team is going to need to be at its best to get the job done. That means Culver needs to step up his offensive production and translate his college defensive game to the pros. Okogie needs to turn more of his athletic potential into production. Edwards needs to be ready to contribute. Beasley needs to show that his great play at the end of last season wasn't an aberration. Rubio and Russell need to step in and lift this team up from the start. Towns needs to prove that he can be the best player on a playoff team, something that he has yet to do despite his statistical dominance. He's 25. This is his sixth season. Blaming all of Minnesota's failures on him is ridiculous, but so is letting him off the hook completely. His defense has been less than stellar, and the losses keep piling up. Very few players are capable of carrying a team without a second star. It's not a knock on Towns if he isn't one of them. But he's running out of chances to prove he can do it, and the Timberwolves will be running out of options if they fall short yet again.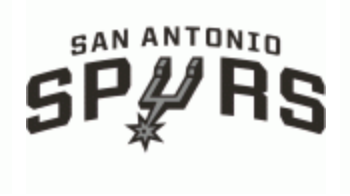 12. San Antonio Spurs
Predicted Record: 31-41
Best Case Scenario: fight through this gauntlet and make the playoffs
The Spurs are in an interesting position that I've talked about a number of times before. This is not a championship team. It won't be at any point this year, and it won't be next year or the year after that if the roster remains relatively steady. It might be a playoff team if we see some improvement to a terrible defense, but it's just not a true contender. San Antonio's two best players – DeMar DeRozan and LaMarcus Aldridge – are 31 and 35. They're not going to win a title with the Spurs, and their trade value will never again be higher than it is now. In these circumstances, it would seem to make a whole lot of sense to trade those two and enter into a rebuild. Floating around in the middle of the league with two former All-Stars on the wrong side of 30 leading the way just isn't a smart, forward-looking move. Taking away potential minutes, touches, and more from your younger players makes sense when it's for the sake of contention, but when your title window isn't open, you should be maximizing their development and your future chances by giving them the ball and making the most of your older players' trade value rather than their on-court production. What happens in two years when Aldridge is 37?
But, and this is where the interesting part comes in, Gregg Popovich is 71. There are only so many years left, and you don't want to make the greatest coach of all-time spend most, or all, of the time he has left overseeing a rebuild. And, much like the Kings, this is a Spurs team that can absolutely make the playoffs. It would be a surprise to see them out of the race early.
DeRozan was a 20-5-5 player last year. You may not be able to win a ring with him leading the charge, but the man is still a stud. Aldridge might have dropped out of 20 and 10 range for good last season, but he's still a capable scorer and rebounder who showed signs of an emerging three-point shot before play was suspended in March. Rudy Gay and Patty Mills are still big-time bucket getters. Jakob Poeltl is a very good finisher, rebounder, and rim protector, albeit in smaller amounts of playing time than you would prefer from your center of the future. Derrick White and Dejounte Murray lead a young, exciting, and athletic group of wings and guards that will be bolstered by the addition of Devin Vassell and Tre Jones. Vassell shot above 41% from deep in two seasons at FSU and is a fantastic team defender. Jones is very good defensively as well, can distribute the ball at a high level, and made some big strides as a scorer in his second year at Duke. It's always risky to expect much from rookies on the defensive side of the ball (see Hunter in Atlanta or Culver in Minnesota), but there are also guys like Matisse Thybulle in Philadelphia. If these two can step in and boost the defense from day one, then a Spurs team that was right around the top ten offensively and near the bottom defensively last season will have a much better shot at playing into the playoffs.
At the end of the day, I just don't think San Antonio has a top-ten ceiling in this conference, meaning that they would not be one of the ten best teams if every team played to their highest level. That's obviously not going to happen, but there's enough wiggle room where I see the Spurs falling a little short. That doesn't mean they'll go down without a fight though. Expect this team to be right there to the very end even if they end up going home after 72.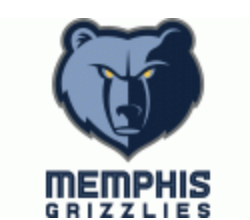 11. Memphis Grizzlies
Predicted Record: 33-39
Best Case Scenario: they hold their play-in spot
I'm a big fan of the Grizzlies, and Memphis fans should feel really good about where this team is going. They looked to be a lock for the bottom of the league last season, and they found themselves right in the middle of things and just short of the playoffs instead. Before chaos struck in March, it looked like they had a chance at firmly securing the 8 seed.
Ja Morant is on his way to stardom after an impressive showing as a scorer and playmaker in his rookie season. Jaren Jackson is a very good two-way big who can stretch the floor on offense and protect the rim on the other end. Jonas Valanciunas is a solid traditional big who finishes well and sucks down rebounds, and he showed signs of emerging floor-spacing ability last year. Brandon Clarke is an efficiency monster, and Dillon Brooks, while far from perfect and very inefficient, is a fearless scorer and defender. The attitude needed to be great is there, and he has time to develop the rest. De'Anthony Melton is a good, high-energy defender off the bench. Tyus Jones and Grayson Allen add key backcourt depth, and Gorgui Dieng does the same for the frontcourt. Justise Winslow, if he can finally stay healthy, plugs a lot of different holes, and Desmond Bane and Xavier Tillman both have games that could translate to the next level sooner rather than later. Just one year after being a popular pick for the bottom of the West, the Grizzlies are ready to contend for the playoffs for years to come.
But, this is still a really young team. I think they jumped the gun a little bit last year, and I just don't see them improving all that much from what they managed in 2020, especially in comparison to some of the teams (Warriors, Blazers, Suns) that made major additions. Measurable jumps in the right direction from Morant, Jackson, Clarke, Brooks, and Melton is a tough ask. On the bright side, I don't see them getting much worse either with Winslow and the rookies stepping in, which leaves them right in the thick of the playoff race. In year two of the Morant era, there's nothing wrong with another close playoff chase.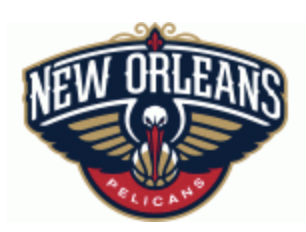 10. New Orleans Pelicans
Predicted Record: 34-38
Best Case Scenario: show that second half was real and secure playoff spot
Which Pelicans team is the one we see this season? The one that started 6-22 amid a slate of injuries and poor defense and effort? The one that finished the pre-bubble regular season 22-14 as Derrick Favors, Lonzo Ball, and, soon after, Zion Williamson got healthy? Or the one that went down to the bubble and lost six of eight to turn a potential playoff push into a demoralizing stumble? The failure down in Orlando cost Alvin Gentry his job, and while the Pelicans would have likely finished with a better record had Williamson and others been healthy and available on a more consistent basis, there are other issues for Stan Van Gundy to fix, starting with that defense. The swapping out of Jrue Holiday and Favors for Eric Bledsoe and Steven Adams only adds more moving pieces, and that's not going to help when it comes to projecting where this team stands ahead of the season.
The good thing for New Orleans is that Bledsoe, Adams, and Van Gundy all have plenty of experience. JJ Redick brings it too, and those four should help keep the young players around them steady. It helps that those young players are really good. Williamson did only play about 20 games, but he's just an absolute beast. You don't often, or really ever, see 6'6″ rookies score 22.5 points per game and make almost 60% of their field goals. New Orleans needs him to overcome legitimate questions about his stamina and health because he's a game-changer when he plays. Brandon Ingram thrived after being moved from LA, and he's now committed for the long-haul. He was quite simply an elite scorer last season, and he put up decent assist numbers as well. Lonzo Ball can do a lot of things, and he just needs to keep chipping away at his shooting and consistency. Both failed him at various times last year. Josh Hart is a solid role player, and Jaxson Hayes and new draftee Kira Lewis will lead a group of high-potential youth from the bench.
Two issues to watch from the start will be lineup decisions and spacing, which will go hand-in-hand. Ingram and Williamson figure to be locked into the top five, but that leaves room for only three of the Bledsoe, Redick, Ball, Adams quartet. Redick makes sense as a sixth man, but a Bledsoe-Ball-Ingram-Williamson-Adams lineup has one good shooter, two guards with an inconsistent deep game, and two non-shooters. It's not hard to see spacing issues cropping up there. But who else do you bring off the bench? Bledsoe? Adams? Neither option sounds right, but both might make more sense than taking Ball out of the starting lineup in a contract year. Again, Van Gundy is going to have his hands full, and early stumbles could all but knock New Orleans out of the race for a secure playoff spot. It's not going to be easy to end the season with a shot at playoff basketball, and the Pelicans likely won't be able to afford another bumbling closing effort like the one we saw in the bubble.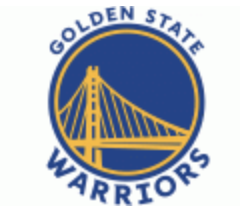 9. Golden State Warriors
Predicted Record: 35-37
Best Case Scenario: prove you're back as contenders
The Warriors received the worst basketball-related news of the offseason when Klay Thompson went down with his second consecutive season-ending injury. It's a crushing blow. Thompson is a crucial part of this team on both sides of the ball with his historically elite shooting, his microwave scoring, and his ability to guard other premier wings with relative success. Kelly Oubre and Kent Bazemore are massive downgrades, and the Warriors go from dark horse title contenders to just playoff contenders.
This is now a team with a MVP level point guard poised for that type of season and a whole lot of question marks everywhere else.
Can you start Wiggins and Oubre?
Both are primarily small forwards, but they're also both better than Bazemore. A starting lineup of Curry-Wiggins-Oubre-Green-Wiseman is likely the best possible outcome talent-wise if it works out.
How good will Wiggins be?
Wiggins quietly took some major steps forward in his efficiency and passing last season, but the advanced metrics are still miserable. He's never been a winning player, and that needs to change given that he now finds himself as the second option on a playoff contender. If Wiggins sinks, the Warriors go down with him.
Can Draymond really flip the switch?
Green was (somewhat) understandably bad last season. It was a poor year overall, but the important pieces of his game with Curry back (rebounding, passing, defense) all ended up looking okay. Green averaged more than 6 assists and 6 rebounds per game and still finished 14th in defensive BPM despite the terrible team defense around him. If he's able to slip back into the secondary role he thrives in, there's reason to believe we see a more familiar version of Draymond, but he will still need to prove that on the court.
What can Wiseman do this season?
In all likelihood, not a whole lot that will make any significant winning impact on this team. Wiseman has a lot more potential at this stage in his career than the JaVale McGee types that Golden State threw out at center during their run of title contention, but he figures to slot into a pretty similar role as those guys this season. He'll run the court and finish at one end and protect the rim, more or less, at the other. Until Wiseman gets a lot more reps, his in-game decision making likely won't be suited for anything more complex than that. Given those boundaries, it's hard to see him moving the needle all that much in either direction.
Just how great can Steph be?
Everyone knows that Steph will need to be Steph for this Warriors team to make any noise, but the margin for error is even smaller with Thompson out. Golden State might need a true MVP-level season from Curry, and anything less will put pressure on Wiggins, Oubre, and others. You'd rather see your superstar deliver under pressure than have to rely on a bunch of relatively new pieces to do it instead.
Is the defense salvageable?
I'm not sure that it is with the available players. This is where the loss of Thompson will really sting. Golden State had a bottom five defense last season, and they add Curry, Wiggins, Oubre, Bazemore, Wiseman, and Brad Wanamaker. Wanamaker is a tough defender and Bazemore is solid as well, but those are likely two bench pieces that both play guard. Curry and Wiggins aren't good defenders, Oubre is just passable, and Wiseman would be a big surprise as a plus defender from day one. It may improve slightly, but it's really hard to see a good defense coming down the pipe. The offense better be special.
In theory, you can do a lot worse than a bench of Bazemore, Wanamaker, Eric Paschall, Jordan Poole, Damion Lee, Kevon Looney, and Marquese Chriss, especially if we see some offseason (or in-season) development from the younger players. With that said, the Warriors run an offensive system heavily dependent on the pass. That requires both chemistry and high levels of basketball IQ. It's one thing to add Kevin Durant to that system on the fly. It's another to put Wiseman, Poole, Lee, Paschall, and others in major roles. I'm not sure that the offense will look as pretty as some might expect, especially early on.
The Warriors are no lock for the playoffs. They're going to need a lot of players to step up. I'm not betting against them with the return of Steph, but I wouldn't bet on them either.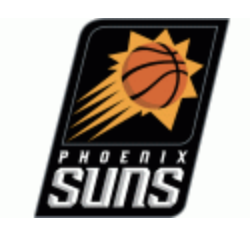 8. Phoenix Suns
Predicted Record: 35-37
Best Case Scenario: end the playoff drought
The Suns might end up being the most interesting case study in the effects of the bubble. Did it temporarily boost some teams and players (Mitchell, Murray, Warren, Herro, etc.)? The answer is almost certainly yes, but the degree to which it did will matter for the Suns. On one end, if the bubble represented natural improvement from all of the impressive teams and players, then this is a Phoenix team adding key offseason additions to a borderline playoff team. If, on the other end of things, the bubble gave an unsustainable advantage to certain parties that will be lost entirely this season, then the Suns are adding those new pieces to a team that improved from 2019 but still needed to make more significant improvements to really compete for a playoff spot. Where in the middle of those two extremes will the Suns land? If it's closer to the latter, like I expect, then Chris Paul and Jae Crowder will have their work cut out for them.
The bubble basically allowed eight games to completely flip the narrative. Let's not forget that the Suns entered the summer 26-39, a record that represented a positive season for them that was still full of inconsistencies and flaws. Phoenix was not a playoff team, and then suddenly they almost were. By winning those eight games – some against good teams going all-out and some not – they upped the expectations dramatically.
None of this is to say that the Suns will likely miss out on the play-in tournament. Devin Booker is an elite scorer who took multiple steps forward in his attempts to transition into a winning player last season. De'Andre Ayton is a stud at the five spot. Cameron Johnson and Mikal Bridges are young and already important pieces on the wing. Crowder fits right in as an experienced veteran alongside them. Dario Saric will bring size next to Ayton, and the players behind these guys showed they could get the job done last year. Then there's Paul, and everything depends on him. Can he turn in another All-Star type performance in his age-36 season? It's important to note that his 2020, while a step up from the previous year, still represented his worst season since 2007. The decline has already started. How much further can he push the final stage back? If the Paul gamble fails, the Suns might be on the outside looking in, but I don't think he's done quite yet. Paul will ride again, and it will be just enough for Phoenix to play themselves into the play-in after just missing out last summer.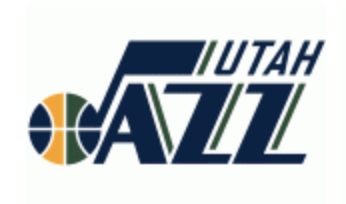 7. Utah Jazz
Predicted Record: 38-34
Best Case Scenario: make noise in the postseason
Let's run through a quick recap of Utah's 2020 season. After noticing that the combo of elite defense and middling offense wasn't doing the trick in the playoffs after very good regular seasons, the Jazz decided to switch things up. They added Bojan Bogdanovic and Mike Conley, leading to a meeting in the middle. Utah was now good but short of elite on both sides of the ball, and it wasn't really clear that they were any better overall. By SRS, the postseason implications of which I discuss further with the Nuggets below, they were pretty clearly worse, dropping to 9th after three straight finishes in the 4-5 range. That would suggest that great playoff success was not in the cards, but we play the games because the expected result doesn't always happen. Unfortunately for Utah, they didn't get to play those playoff games at full strength. Bogdanovic, the center of their shift in focus, was unavailable due to injury.
I won't judge the Jazz too much until they get their shot at the playoffs with Bogdanovic, but it's hard to look at last year's team and walk away with the belief that they're better than the teams that came before. The good thing is that they have two avenues to improvement. The first runs through Mike Conley, who had a very disappointing first year outside of Memphis. He averaged just 14 points, 4 assists, and 3 rebounds per game and fell well short of the impact Utah was hoping for. Changing that – something that is far from a guarantee for the oft-injured 33 year old – would go a long ways towards making this team a more credible postseason threat. To put it simply, Utah brought in Conley to be an All-Star level player and he didn't come close to delivering. Then there's the return of Derrick Favors to bolster the front court depth. Favors can still rebound and finish at a high level, and his defensive is still in a good spot.
The addition of Favors gives Utah a top eight of Donovan Mitchell, Rudy Gobert, Joe Ingles, Royce O'Neal, Jordan Clarkson, Bogdanovic, Conley, and Favors. If everyone plays well, that's a good group, even if the players behind them – led by Georges Niang – are suspect. I'm just not sold on this being a championship roster. The Gobert Jazz have now made the playoffs four years in a row. Mitchell has been on two of those teams. They haven't won more than three playoff games together, and they never won more than five in the two seasons prior to Mitchell. Going from five playoff wins to eight is a big jump. Going to twelve or sixteen is asking a whole lot. But it's a jump Utah needs to make after the extensions they just signed for Gobert and Mitchell. The Jazz, for better or for worse, are all-in on this team.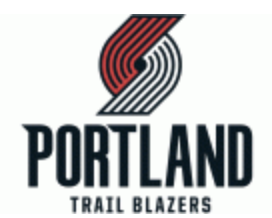 6. Portland Trail Blazers
Predicted Record: 39-33
Best Case Scenario: keep bubble play going and improve with added help
The more I think about the Blazers, the more excited I am about what they could potentially do this season. I'm not sure that a championship is in the cards, but this is a team that was basically a slightly worse version of the Harden-era Rockets in 2019. They had an elite offense, a mediocre defense, and a top seven finish in a variety of overall team metrics. They may not be a perfect match with Houston stylistically, but that description could easily be attributed to last year's Rockets or, with a slight boost in the team metrics, prior versions of the team. The Blazers are healthy again. Why can't they be a solid playoff team again too? The obvious answer is that there are, as of now, seven top teams in the West this year (if you include Portland). Some might even include Phoenix in that group. There's no such thing as a secure spot, and one win here or one loss there could be the difference between the 6 seed and safety and needing to risk the play-in as a 7 seed. That doesn't mean the Blazers can't be right in the thick of the top six race, and I think they will be.
Damian Lillard and CJ McCollum form one of the best scoring duos in the league. By points per game, they trailed only James Harden and Russell Westbrook last season. The addition of Robert Covington was one of the best moves of the offseason by my book. He slots right in on as an off-ball shooter on the wing and, as one of the better team defenders in the league, he should help stabilize a defense that struggled mightily last year. Rodney Hood is healthy again, and he's a good shooter who can create his own looks, which will take pressure off of Lillard and McCollum. Jusuf Nurkic returned from injury in the bubble, but he's now back for a full year at center. He brings value on both ends as a very good rebounder and screener, and he scores and plays defense at a high level as well. This is a good starting lineup, and the bench holds some promise after a few rough stretches last year.
Gary Trent emerged as a very good shooter and willing defender at the tail end of the regular season, and he will be a great option for Terry Stotts behind Dame and CJ. Carmelo Anthony, ideally used in a bench role, can still score despite his other deficiencies. Zach Collins has not developed very quickly and will miss the first few weeks of the season, but he's another player who can offer decent minutes. This might be the year where he starts to offer more. Enes Kanter is a productive backup big, and he thrived with Portland in a brief stint the year before last. Derrick Jones Jr and Harry Giles will provide further depth on the wing and in the front court, respectively, and Nassir Little and Anfernee Simons are two prospects that will hopefully show some signs of life after disappointing 2020 seasons.
This is a much-improved Blazers team, and they deserve a lot of credit for re-adjusting after a difficult season that wasn't only attributable to injuries. Don't be surprised to see their efforts pay off with a top six spot in the West.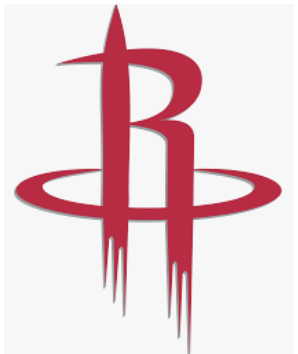 5. Houston Rockets
Predicted Record: 39-33
Best Case Scenario: make the noise stop
Everything that follows is entirely dependent on James Harden being a Rocket through the end of the season, but I really like this Houston team. Harden is an all-time great scorer, and he's one of the few players in the league that gives virtually any team a credible title shot. John Wall is arguably the best passer in the game, and he should fit this Houston system well. His shot, while far from great, should be slightly more useful than Russell Westbrook's, and he could also be more willing to take on a more pass-heavy role. Westbrook is fantastic and criminally underrated by some because of his flaws, but I'm really excited to see what Wall does this year. The other big move Houston made was going back to a more typical rotation by sending Covington to Portland and bringing in Christian Wood and DeMarcus Cousins. This allows PJ Tucker to move into a more comfortable role on the wing, and it gives Houston two big men who could be special on their own if Cousins is fully healthy and Wood continues to build on last year's momentum. Both can also space the floor, which will be significant with Wall in the lineup. New coach Stephen Silas comes from a Mavs team that posted the highest offensive efficiency in league history, and there a number of shared features between the two teams, from the high three-point volume to the MVP-level star that sits at the center of everything offensively.
Houston will be running out a top six of Harden, Wall, Tucker, Cousins, Wood, and Danuel House, with a revenge-seeking Eric Gordon, Ben McLemore, and Gerald Green leading the bench. Things could definitely go wrong, but a reality in which Harden stays and makes a run with a healthy and rejuvenated Wall and Cousins isn't that far-fetched. Wood could take another step forward, and Gordon can be a lot better than he was during an injury-filled 2020 season. Don't sleep on the Rockets. This title window isn't closed quite yet.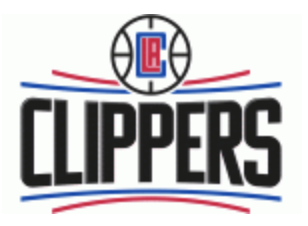 4. Los Angeles Clippers
Predicted Record: 42-30
Best Case Scenario: don't choke
It's pretty simple for the Clippers. The expectation is to win a title, and the year is a complete failure if they don't get it done. The pieces, theoretically, are there. Kawhi Leonard is just about as good as any wing in the game, and he got better last year by adding to his passing ability. He disappeared at times in the playoffs though, which will need to change. George isn't far behind him at his peak, but he never came all that close to reaching that point last season. Keeping him healthy and getting him rolling might be the key to LA's season. Marcus Morris is a very solid two-way wing alongside those two. Ivica Zubac is a fine traditional center. Patrick Beverley brings defense and a smart offensive game to the backcourt, and Lou Williams and the newly acquired Luke Kennard are both smooth offensive players that can score on their own and provide for others. The addition of Serge Ibaka will be crucial. He plays good two-way basketball and will help the Clippers both inside and out offensively. For my money, he's better than Harrell. Right now, the rotation of established players likely looks something like this –
Beverley, Williams
Leonard, Kennard
George
Morris
Zubac, Ibaka
Williams isn't really a point guard, so that should be an area of focus for any in-season additions. Beyond these eight, Terance Mann, Nic Batum (likely over the hill), and Patrick Patterson form the next line of defense. Los Angeles will likely need one of those three to play some sort of significant role behind their starting wings in the playoffs.
The real problems for LA, though, aren't on paper. The problems came in the attempt to transition from paper to product, and there the Clippers fell short when it mattered. The simple reality is that the Clips never found their stride at the end of the season, much like the Bucks on the other side of the bracket. That doesn't make them a shoo-in for the Finals if they are playing well, but going down fighting to an equally great team is a whole lot better than letting a 3-1 lead slip. It's up to Ty Lue to do what Doc Rivers never did – get Kawhi and co. on track before their lacking connection catches up to them.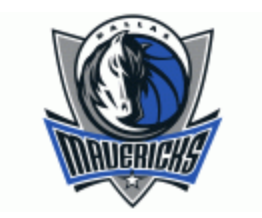 3. Dallas Mavericks
Predicted Record: 43-29
Best Case Scenario: take the next step and truly compete at the top
The Mavs were a good deal better than their 7 seed finish would have suggested last year. By most overall metrics, including SRS, net rating, point differential, and expected record, they were the sixth-best team in the league. A porous defense, the absence of second go-to scorer alongside Luka Doncic, and a general lack of experience among their most important players left them short of their true quality. For a deeper look at this, I'll bring in this excerpt from my bubble preview for the Mavs, with some extra points added in:
Their losses follow a pretty consistent theme –
Blazers: 28 from Dame and 30 from CJ, 6.6 points higher than average
Lakers: 31 from Davis and 39 from LBJ, 17.6 points higher
Knicks: 29 from Marcus Morris and 21 from Julius Randle, 10.9 points higher
Celtics: 25 from Jaylen Brown and 29 from Kemba, 12.4 points higher
Knicks: 20 from Morris, 17 from Randle, 2.1 points lower
Clippers: 26 from PG and 28 from Kawhi and 21 from LouWill, 8.4 points higher
Kings: 26 from Buddy Hield and 30 from Nemanja Bjelica, 24.3 points higher
Heat: 27 from Jimmy and 19 from Herro and 17 from Olynyk, 22.2 points higher
Celtics: 32 from Kemba and 26 from Brown and 24 from Tatum, 16.8 points higher
Raptors: 32 from Lowry and 21 from Boucher and 18 from RHJ, 37.8 points higher
Lakers: 19 from KCP, 9.2 points higher
Thunder: 20 from Gallinari and Schroder, 1.8 points higher
Hornets: 27 from Graham and 29 from Rozier and 19 from Washington, 26.6 points higher
Nuggets: 33 from Jokic, 12.8 points higher
Lakers: 35 from LBJ and 26 from Kuzma, 22.8 points higher
Clippers: 36 from Kawhi, 9.1 points higher
Jazz: 22 from Gobert and 25 from Mitchell and 23 from Bogdanovic, 10.5 points higher
Suns: 32 from Booker and 31 from Ayton, 17.9 points higher
Rockets: 32 from Russ and 35 from Harden, 5.1 points higher
Grizzlies: 21 from Ja and 19 from Tyus Jones and 18 from Clarke, 21 points higher
Wizards: 20 from Bertans and 17 from Hachimura, 8.2 points higher
Jazz: 25 from Clarkson and 23 from Bogdanovic, 12.2 points higher
Hawks: 35 from John Collins and 20 from Cam Reddish, 22.9 points higher
Heat: 26 from Butler and 24 from Robinson, 16.5 points higher
Bulls: 19 from White and 18 from Porter and 17 from Valentine, 22.1 points higher
Pacers: 20 from Sabonis and 16 from Turner, 5.7 points higher
Spurs: 24 from Aldridge and 17 from Gay and 16 from Bellinelli, 22.3 points higher
For context, what's the typical win-loss split in scoring? Doncic only scores 0.8 points more in wins than in losses. Giannis scores 2.7 more points. Kawhi 1.8. Nikola Jokic 0.6. Jimmy Butler scored 2.8 points less in wins. LeBron and Harden are all the way up at 6.3 and 8.5 in a showcase of their teams' issues with depth. Tim Hardaway Jr scored 2.1 points less in wins while Seth Curry scored 2.1 more. Porzingis scored 1.6 more. So, outside of stars on relatively thin teams, we're probably looking at an average of roughly 1-2 points more in wins than losses, and that number would actually be cut in half when compared to overall scoring averages. There are only eight losses above – out of 27 – where the scoring outbursts are within or anywhere near that range. The Mavs, in their losses, tended to allow one, two, or three of the other team's best offensive players to easily outperform their scoring averages. Even in games like the second Lakers loss, where James and Davis were relatively quiet as scorers, Dallas allowed someone like KCP to go off. We know the Mavs aren't great defensively, but this, to me, would point more to the lack of individual defenders than the team as a whole. When the Mavs need to shut down one or two players, they lack the necessary tools. That can flip games late, and lead to more losing than overall performance would warrant.
The defensive issues carried into the playoffs, where the Mavs just couldn't stop Kawhi, who scored 33 points per game and made nearly 70% of his twos. When Dallas needed to stop Leonard, they just didn't have anyone to get the job done.
As for the other side of the court, only Doncic and JJ Barea (less than 400 minutes) made less than half of their twos and threes off assists. Seth Curry, with 78.7% of his threes made off of assists, was the next lowest on the team from deep. Porzingis, the second option, made almost 70% of his twos and 97% of his threes off assists. The Mavs have a lot of good options, but there's really only one that's going to scare teams off the dribble late in games.
Dallas's overall offense was no issue – they scored more points per minute than any team in league history. But they sucked in the clutch, ranking 26th in scoring efficiency in clutch minutes (game within 5 points in final 5 minutes). Why? There's no secondary playmaker, as I detailed above. The entire offense was built on Doncic's ability to create looks for himself and others, and that system craters when the gaps tighten in the clutch. It's great – and necessary – to have players that can convert off of opportunities created by others, but you also need more than one person creating opportunities, especially when that offensive leader is playing just his second season of NBA basketball.
The hope is that Josh Richardson, brought in from Philadelphia in exchange for Curry, can play a major role in disrupting both trends through his defensive prowess and the playmaking chops that he flashed in Miami.
The other hope is that Trey Burke helps offensively. The team's clutch playoff sample, when he was part of the rotation, is too small to take anything from. What we do know is that Burke is a solid playmaker who, as a Mav, scored 33 of his 41 twos unassisted across both the regular season and playoffs. That's not a massive sample size either, but his ability to maintain that level of isolation scoring into this season might be the key to unlocking Dallas's offense in the clutch.
Richardson and Burke, along with the additional season of experience and the hard-fought playoff series, could quickly change things for Dallas. The return of Dwight Powell and Jalen Brunson and the potential Seth Curry replacement in Tyrell Terry will only help matters. This is a Mavs team that could easily take a jump into the top three out West if they fix the flaws that are costing them wins they deserve to have. I think it happens.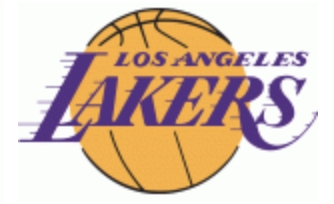 2. Los Angeles Lakers
Predicted Record: 47-25
Best Case Scenario: repeat
The Lakers were very impressive last year. They never failed to take care of business despite reasonable questions about their roster, and it resulted in a title. LeBron and Anthony Davis showed that they are the best duo in the league, and it isn't particularly close. Kentavious Caldwell-Pope and Markieff Morris stepped up repeatedly during the playoffs, making big plays on the wing. Alex Caruso was a key defensive piece in the backcourt. Kyle Kuzma made multiple appearances.
The key for the Lakers, though, was the moves they made this off-season to fill any potential holes created by departures. Rajon Rondo was crucial to their Finals run, and his playmaking will be replaced by Dennis Schroder, a top Sixth Man of the Year candidate last season. Wesley Matthews will step in as a 3-and-D guard in the role formerly occupied by Avery Bradley, who didn't even make the trip down to the bubble last summer. Dwight Howard's energy and defense will be replaced by Montrezl Harrell and Marc Gasol, respectively, and that duo will bring more scoring and playmaking than the Dwight-JaVale duo the Lakers relied on last year. Then there's Talen Horton-Tucker, who has been receiving rave reviews at every turn recently. He's only played six NBA games, but he's set for a bigger role if the talk surrounding him is any indication.
I have some doubts about Harrell's defensive fit with this team, though the presence of Davis, Matthews, Caruso, James, and others should hide his flaws there. Gasol's body is also nearing the end, and it's not clear what he has left. James is still rolling, but everyone slows down at some point. Will this year finally be the time? All of this is to say that the Lakers aren't without their flaws and potential ills. They are the favorites, but other teams, from Denver to the other LA to Houston to Dallas, will have their shot at a Western Conference championship.
Lastly, I have LA behind Denver here because I expect them to prioritize regular season wins a little less this season. It has nothing to do with what I expect to see in the playoffs.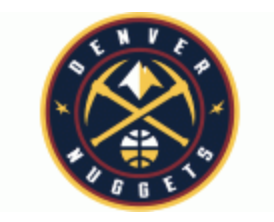 1. Denver Nuggets
Predicted Record: 48-24
Best Case Scenario: build on momentum and chase title
The Nuggets have become a top regular season team with underwhelming underlying numbers, and the grit they showed in the playoffs down in Orlando is a good indicator of that tendency to win more than the numbers suggest they should.
Let me detail that first point. In 2019, Denver's first playoff season with Nikola Jokic, the Nuggets went 54-28, good for 4th in the league, despite finishing 8th in expected record, net rating, and point differential and 7th in SRS. Last year, it happened again with worse numbers across the board. The Nuggets went 46-27 (6th) and finished 11th in expected record, net rating, and point differential and 10th in SRS. Denver clearly has a knack for maximizing their regular season record, but how does that extend to the playoffs?
For one thing, it means that there's no such thing as an easy playoff series for this team.
2019 Round 1 v. 7 seed Spurs – Nuggets win Game 7 90-86 after point differential across first six games is +9
2019 Round 2 v. 3 seed Blazers – Nuggets lose Game 7 96-100 after point differential across first six games is +17. First four games all decided by single digits
2020 Round 1 v. 6 seed Jazz – Nuggets go down 1-3 with Jazz +48 on the series. Denver then wins three in a row to close it out, with the series still ending +24 Utah.
2020 Round 2 v. 2 seed Clippers – Nuggets go down 1-3 again with Clips +31 on the series. After three wins for Denver, the series finishes 4-3 Nuggets and +3 LA.
2020 Round 3 v. 1 seed Lakers – Lakers win in 5 but go just +22 on the series
Four of the five series above were decided in seven games, and three of those Game 7s came down to the final few possessions on top of that. Take away an Anthony Davis buzzer beater allowed by a defensive breakdown, and you likely have five very close series. What are the odds of winning three of those, especially the two where you go down 1-3?
On the surface, this looks like a Denver team on a rapid rise. They've finished in the top three out West two years in a row and won two playoff series last year after winning one the year before. They have a young star in Nikola Jokic and a very good young point guard in Jamal Murray, even if we see some expected regression from his bubble performance. Michael Porter Jr and Bol Bol headline a group of young projects that have shown some really good things. But the actual numbers and circumstances behind those achievements leave a far murkier message. You simply cannot rely on an ability to win a close series because it's just not possible to win them all. They are too much of a toss-up to go your way two, three, or four times in a row without fail. ]This Nuggets team has still never won a series in less than seven games, and that won't change until they get better. To judge whether or not that's happening, don't look at the wins and losses, look at the numbers behind the record.
Twenty of the last thirty champions have finished in the top three in SRS. Twenty-four of the thirty have finished in the top four. Twenty-five have finished in the top five. Twenty-eight have finished in the top six. That is, you can note, higher than the Nuggets have finished in either of the last two seasons. Only the 2011 Mavs (8th) and 1995 Rockets (11th), both veteran teams, finished outside of that top six zone, and they faced LeBron's Heat and Shaq's Magic in the Finals, respectively. Neither team was ready for the championship spotlight despite their #1 SRS finish. The bottom line – SRS is a really good indicator of the true contenders, and the Nuggets haven't broken into that top tier yet.