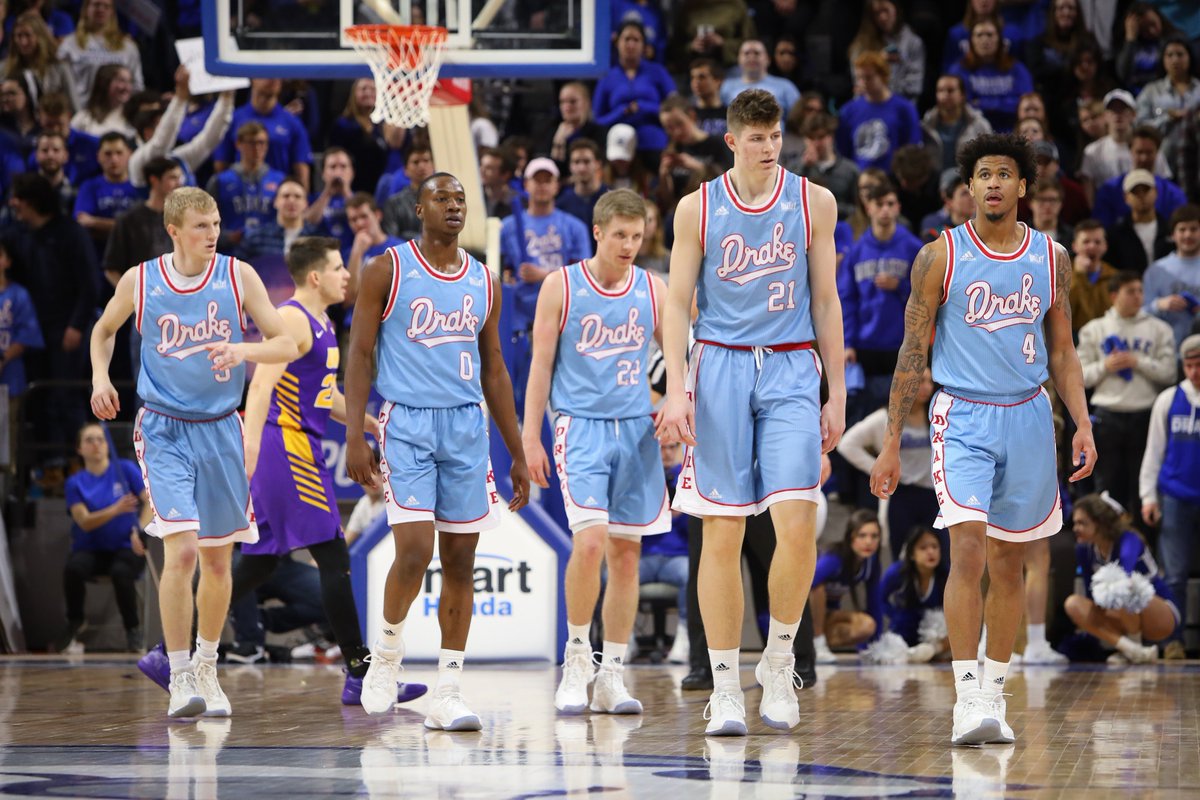 Let's take a trip down memory lane back to Tuesday, December 15.
I was +$219 on college basketball this season.
Memory over.
That was good. Very good. What has happened in the days since is nothing short of a catastrophe, a tragedy, and, potentially, a severe human rights violation.
Here are the current numbers –
College Basketball Record: 173-174-3 on individual bets, 6-42 on parlays, -$110.00
All Involved CBB Picks: 252-237-6 ATS, 20-25 Dog MLs
NBA Record: 0-2, -$44
This happened in six days of betting. Six. Six days. Six days of betting. Six.
Now, at this point, you might be asking something along the lines of How did you lose $383 on basketball in less than a week without putting more than $22 on any single bet? That's a good question. It's one I don't have an answer for. All I know is that I'm ready to ride again. That's what it's all about. When the car crashes, you fix it and get back on the highway. Let's go.
Now to the picks, where I will be pursuing a new eleven-play system. Five college picks. Five NBA picks. One parlay.
TWO UNIT PLAYS – $22 for spread, $20 for ML
Drake (-5.5) v. Indiana State
Drake is one of my favorite teams in the country so far this season. They're 10-0 with a win over Kansas State. They've won every single game by at least 10 points, and they've won every game against someone other than Kansas State by at least 16. They've won four D1 games by 20, two by 30, and one by 40. They beat Indiana State 81-63 yesterday. Drake needs to be the pick here against an Indiana State team that has also lost to Purdue (12) and St Louis (19) and beaten Ball State and SE Missouri State by 10 and 6.
Wisconsin v. Maryland (+9.5)
Wisconsin should be the favorites here. There's no questioning that. They've beaten Rhode Island, Loyola Chicago, Louisville, Nebraska, and Michigan State since their lone stumble against Marquette. However, if you throw out the Louisville game due to their unfortunate covid circumstances, the Badgers have won those games by 11, 14, 14, and 9, and Loyola and Michigan State especially sent them to the line late to increase their lead. Wisconsin is less equipped for blow outs than other teams of similar quality, and it keeps their games relatively close. Maryland will have their chance to cover, and they get the job done. They have some momentum after a close Christmas loss to Purdue on the road.
Northern Iowa v. Missouri State (+155)
Missouri State is 4-0 with three D1 wins, so the track record isn't all that extensive early in the season. Still, they have a 27-point win over Northwestern State, an 8-point win over Little Rock, and a 20-point win over this very Northern Iowa team that came just yesterday. UNI is operating on past accomplishments more than anything else here, as they're just 1-5 this season with zero D1 wins. Now, they had kept Western Kentucky, St Mary's, Utah State, and Richmond within 11 before their blowout loss to Missouri State, but there's no reason to not take Missouri State.
Arizona v. Colorado (+135)
Two 6-1 teams meet in an important early Pac 12 game. Colorado lost to Tennessee, but they have yet to win by less than 10 in their other six games. They have wins over Kansas State, Grand Canyon, and Washington, the third coming by 23 last week. Arizona, meanwhile, has gotten to 6-1 despite four of their seven games finishing within 10 points. They loss by 3 to Stanford and have beaten Eastern Washington (3), UTEP (8), and Montana (6) in closer games with their other wins coming by larger margins. Both teams can win this game, but Colorado has been more impressive so far. With the homecourt advantage being relatively meaningless, Colorado walks away with a win tonight.
Michigan State (-3) v. Minnesota
Michigan State is 0-2 in Big Ten play after losses to Northwestern and Wisconsin. They won't be 0-3. Minnesota suddenly has a very impressive resume after wins over Iowa and St Louis, but this is still the team that lost by 27 to Illinois. It's also the team that really didn't deserve to beat Iowa. The Hawkeyes lost that game more than the Golden Gophers won it. Minnesota isn't going to get their third big win in three tries tonight. Take the Spartans.
The Nets will be without both Spencer Dinwiddie (ACL) and Kevin Durant (rest) tonight as they look to respond to a tough loss to the Hornets last night. With Kyrie, Caris LeVert, and Joe Harris leading the charge, Brooklyn will have some firepower. They will still be without two significant players though, and KD and Kyrie have been the driving force behind everything so far. How will they respond with one sitting out? The Grizzlies are 0-2 with both losses coming due to one bad quarter. Memphis lost the second quarter by 16 in their opener against the Spurs. They lost the game by 12. Against Atlanta last time out, they lost the fourth by 11 in a 10-point loss. They've been relatively close, and they finally put together a full effort to get their first win tonight.
Update: Irving is also out (rest). Lets go Grizzlies.
Derrick Rose and Blake Griffin are resting tonight for the 0-2 Pistons, who have lost to the Timberwolves and Cavs. They shouldn't have lost the latter, but it ended as a loss all the same. The Hawks are on the other side of things with a 2-0 start over the Hawks and Grizzlies. I'm still leaning towards the Pistons. This is a young and new Hawks team, and they end up struggling to step on Detroit's necks here. Ten points is a decent amount.
Nine points is also a lot. The Jazz have been okay to start the year, splitting games with Portland and Minnesota. OKC is 1-0 after a close win over Charlotte. The Thunder, for now, are running out Al Horford and George Hill alongside their promising young core. That's enough to be relatively competitive. The Thunder cover.
Nuggets v. Rockets (+6.5)
The Rockets are fine despite their covid-related absences. Against a Denver team that has yet to find their groove, Houston keeps it close.
Lakers (-3.5) v. Trail Blazers
The Lakers have beaten the Mavs (without Porzingis) and the Timberwolves (without Towns) by 23 and 36 in consecutive games. Anthony Davis will be back tonight after sitting out last night. Even among those who did play, no one was on the court for more than 30 minutes against Minnesota. LeBron is questionable, but it may not matter. Ride the hot hand with LA here.
WONT LOSE PARLAY– $10 to win $115
Buffalo Bills ML
Drake ML
Michigan State ML
Missouri State ML
Lakers ML
GAMES TO KEEP AN EYE ON
Loyola Chicago v. Illinois State
This line, at -16.5, is not worth a play, but keep an eye on Loyola here to see if they can send a second straight message at the start of conference play. They beat Illinois State by 30 yesterday. Can they dominate again? State isn't good, but Loyola has been good but far from spectacular so far. Drake, Southern Illinois, and Missouri State are a combined 21-0 at the top of the Missouri Valley Conference, so it won't be easy going for the Ramblers this season.