Mike Bets #79 & NBA Power Rankings
32 min read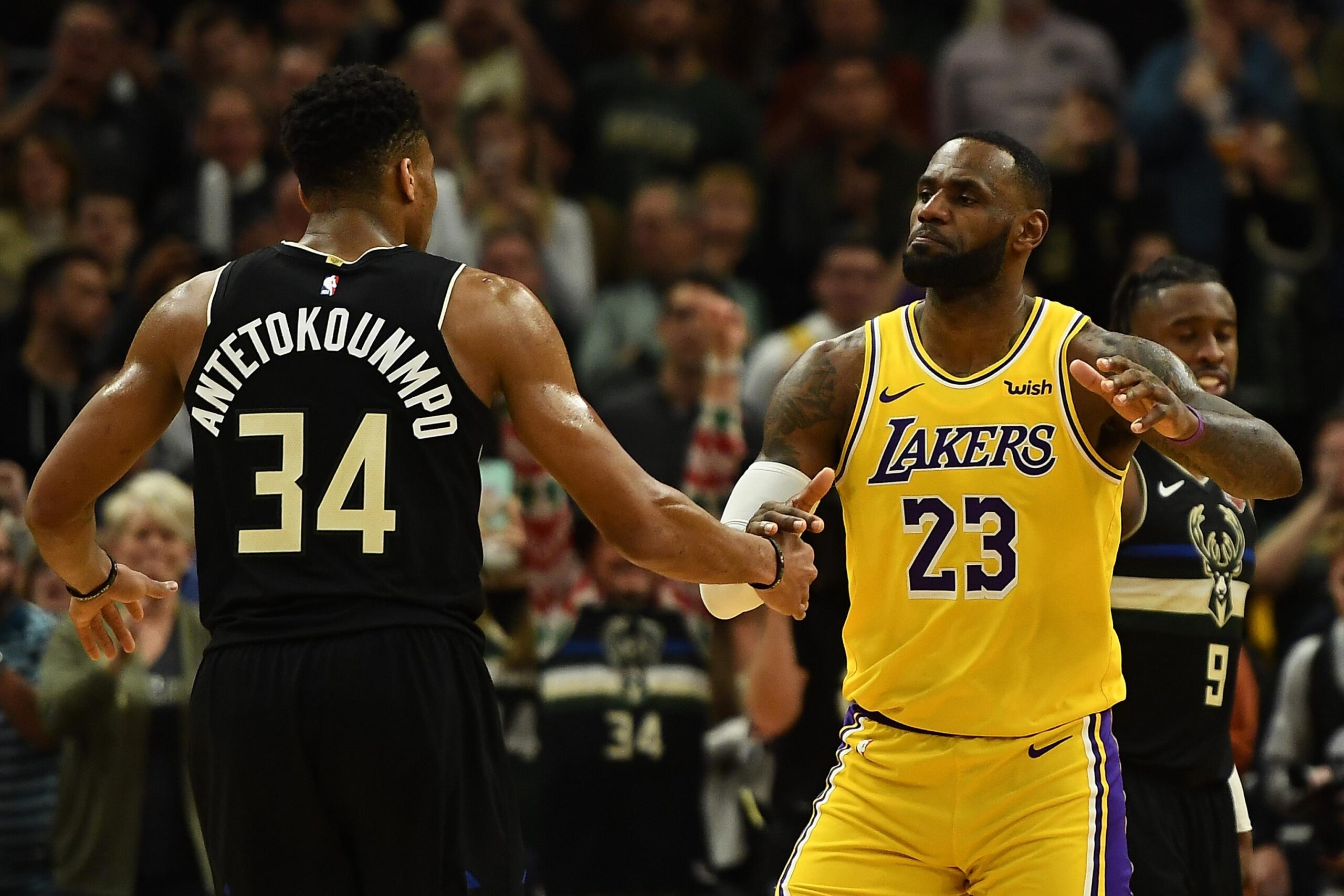 It's Monday morning, and we're about ten days into the NBA season. Let's take a look at how each team has performed so far, with a mix of pre-season expectations and in-season play informing the rankings. Then I'll have some plays.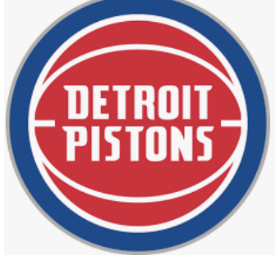 30. Detroit Pistons (1-5)
The Pistons end up in the cellar of doom this week. Let's not focus on the fact that I may or may not have picked them to earn the final spot in the play-in tournament with the return of Blake Griffin. They simply haven't lived up to that potential, which was the ideal version of events for them. It's too early to write off anyone quite yet, but this is looking like a pretty clear candidate for a spot in the bottom five by the end of the season. Detroit lost to Minnesota, Cleveland, Atlanta, and Golden State to start their season. Atlanta is playing well and KAT was healthy for that game, but there just aren't many four-team combos less imposing than that right now. To go 0-4 is less than impressive. On the bright side, the Pistons just split two very close games with the Celtics. Will that be a source of positive momentum moving forward? A five-game stretch of Bucks-Bucks-Suns-Jazz-Bucks should give us an answer pretty quickly. If some fight is shown, all is not lost in Detroit this season. If we're looking at a 2-9 or 1-10 Pistons team in about a week, it could turn into a long year very quickly. Jerami Grant (23 points, 6 rebounds per game) and Josh Jackson (15, 5) have been the bright spots early, and Grant might attract some serious trade interest if things go downhill here. There's simply no reason to have him on a bottom-feeding team, even with the additional two years on his contract.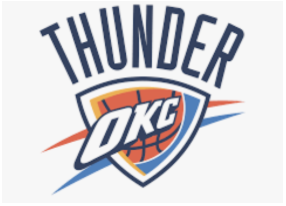 29. Oklahoma City Thunder (2-3)
It's harder than usual to do these early rankings this year because the projected bottom teams have almost all started off pretty well (minus the Pistons). How much does a 4-2 start for someone like Cleveland mean? Maybe it's nothing, or maybe they end up having a borderline playoff season like Memphis last year. This is not to say that I see the Cavs ending up with the 9 seed, but who knows right now, especially given all of the unusual results around the league. That was all a long way of saying that the Thunder are down here not because of their decent 2-3 start but because it's still relatively easy to see them finishing down near the bottom. They've been very poor offensively so far (30th in scoring efficiency), and the only possible moves this team might make would be selling a piece of the present for the future.
Still, if you take out the blowout loss to the Pelicans, this has been a pretty competitive team. Shai Gilgeous-Alexander looks really good and is creating shots for others at a high level. That was one of the steps he needed to take coming. Lu Dort and Darius Bazley are doing what they should be doing in a developmental year as well. It's not a playoff team by any means, but they can win their fair share of games. The end record will likely depend on how long George Hill and Al Horford are around. Horford's contract might keep him in town, but it'd be a huge surprise if contenders didn't come calling for Hill at some point. That takes away a stable veteran presence and a key contributor, and it might drive this offense six feet under. In other words, it won't be good for OKC's record, but it will be good for their draft position. That's the real goal here.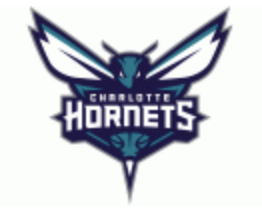 28. Charlotte Hornets (2-4)
The Hornets have not started all that well, with two fifteen-point losses to the Grizzlies and Sixers cancelling out any of the positive momentum from their wins over the Nets and Mavs. They haven't stood out on either side of the ball yet, with a mediocre defense and a bad but not terrible offense through six games. Terry Rozier is averaging 23 points, but his impact has been questionable. A similar trend appeared last season. Gordon Hayward has been pretty good with 18, 5, and 5 per game, but he might need to score a bit more than that for this team to chase any sort of postseason opportunity. The good thing in terms of potential areas of improvement is that Devonte' Graham is shooting below 30% from the field and from three. That will change for the better, and his passing numbers haven't taken a hit. Ideally, PJ Washington, Miles Bridges, and LaMelo Ball will continue to develop as the season goes along too. I don't think the Hornets will end up being the third-worst team in the league. They're really only down here because it's so hard to sort through things right now and someone has to go in this spot. With that said, this is not a good team either. It's going to be an uphill climb towards playoff basketball.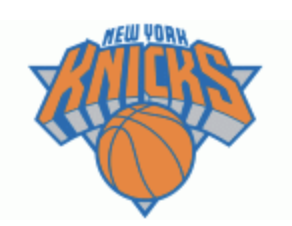 27. New York Knicks (3-3)
Through six games, the Knicks look like they will end up being a hard-working, defensive team that doesn't have much talent. That's what Tom Thibodeau tends to create (with the talent part obviously being outside of his control), and he appears to be well on his way to accomplishing that feat yet again. Outside of two absurd shooting performances against the Bucks and Cavs where the Knicks were way too hot and the losing team was way too cold, this is a 1-3 team with some pretty big losses. Do not expect New York to win half of their games consistently. The talent just isn't there. The key this season will be instilling the new culture because that's the must-have to bring back the glory days. The total dysfunction needs to end. Wins like New York's most recent one over the Pacers are a good sign that change is coming. We just need to see it continue to take hold. One thing to watch – RJ Barrett's efficiency. It hasn't been good so far despite his 17 per game scoring average.
A note to back up what I said about the Bucks and Cavs games – the Knicks shot 30-52 from deep and Milwaukee and Cleveland combined to hit just 14 threes in 70 tries. Outpacing your opponents by sixteen makes in eighteen less attempts involves a whole lot of luck, no matter how tough your defense is.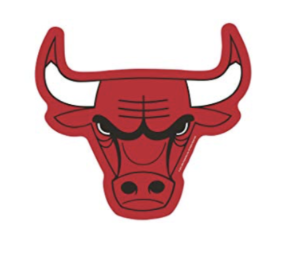 The Bulls are not good defensively. Or offensively. The defense is the worst of the two though. It has not been a promising start in Chicago. They blew one against the Warriors, lost by huge margins to the Hawks, Pacers, and Bucks, and beat struggling teams in the Wizards (twice) and Mavs (no Doncic or Porzingis). This is a team with three 19+ point losses already, and I would put more weight on those games than the three wins over two teams that are a combined 4-9 so far. There have been some covid issues, and losing Lauri Markkanen for three games as a result certainly didn't help. But Chicago is 2-1 in those games, so that's not exactly the primary reason for their struggles. Zach LaVine should pick it up a little bit as we get deeper into the season, but, like Charlotte, this is looking like a team that is staring down a long and tough road to the postseason.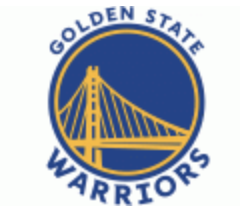 25. Golden State Warriors (3-3)
The Warriors are hard to figure out. On the one hand, Draymond will eventually work his way back up to game speed. Even if he's not the same player he was a few years ago (it's not a given that he isn't), he brings defense, toughness, and passing to the court. Those things will all matter. Kelly Oubre also isn't going to shoot below 10% from three all season long. There are some role players – Eric Paschall, Damion Lee, etc. – who could be better. And yet, this team has been terrible. They can't play defense. They can't score very effectively on nights where Steph isn't becoming the 28th player in NBA history to drop 60 in a regular season game. They're somehow 3-3 because they stole one from the Bulls, played the Pistons, and had the Steph game, but they've looked utterly helpless against capable basketball teams. Can Draymond and a better version of Oubre really fix that problem entirely?
The pre-KD Warriors were as good as they were because they had the greatest shooters of all-time flying around one of the more versatile players in the league and a stable cast of veterans on one end and a group more than capable of covering for Steph on the other. Now, Klay is out, creating holes on both sides. The veterans like Iguodala and Livingston have been replaced by a group of players that simply cannot do what they did. The basketball IQ and experience needed to run the old Warriors offense just isn't there, and the defensive ability is way down. When Steph is the centerpiece, those are both significant issues. I picked the Warriors to end up in one of the play-in spots. That is still possible. But, after six games, it's looking more like the best-case scenario instead of the floor that many may have considered it to be a few weeks ago.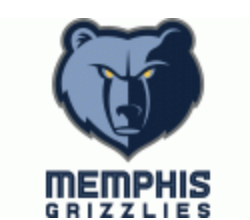 24. Memphis Grizzlies (2-4)
Let's start with the bad. Ja Morant is out, and the young Grizzlies, even with him, have understandably struggled early on after a very ahead-of-schedule season last year. All four losses have come by double digits, and it took overtime for Memphis to beat a Nets team without KD and Kyrie. That was the game where Morant went down, but it has not been a particularly promising start for anyone hoping that the Grizzlies would take that next step into the playoffs this year. It's going to be a rough couple weeks for the Grizz. The good thing is that Morant's injury isn't too serious, and the opening he leaves over the next month or so will offer an increased opportunity to explore all of the young talent on the roster. The other good news is that both Jaren Jackson and Justise Winslow have yet to play a game this year. Morant is not the only boost that Memphis will get. It's not clear when they'll be back, though Winslow appears to be day-to-day at this point, but we could be looking at a team that will get their rotation going at full speed ahead of the return of their best players. They will likely have a ways to climb by that point, but it's not playoffs or bust here. Memphis just wants to look good with everyone on the court by the end of the season.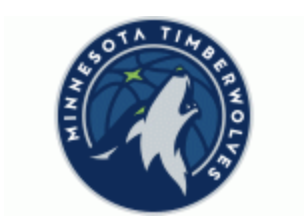 23. Minnesota Timberwolves (2-4)
KAT is out again, and the Timberwolves are suffering through his absence. They're 0-4 with losses of 36, 23, 21, and 15 since he last played, and the defense has been tragically bad. That doesn't necessarily hinge on Towns's availability either. It will be an issue all year. The Lakers, Clippers, Wizards, and Nuggets didn't make for the easiest stretch of opponents for a team down their star, but those margins four times in a row aren't acceptable no matter the opponents. Towns won't be out forever, but he's still week-to-week. Minnesota can't afford to keep losing at this rate until he comes back. When he does return, we go back to the interesting NBA side plot of whether or not KAT is good enough to be the primary star on a playoff team, but, until then, this team is going to have to find out how to stop the bleeding. Getting a struggling Ricky Rubio going would certainly help.
At the end of the day, this is an unproven team and a franchise that hasn't been to the playoffs in a really long time. They need things to go really well to end up in the playoffs. That is not what has happened so far.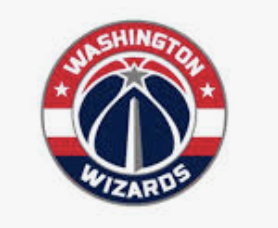 22. Washington Wizards (2-5)
The Wizards have been one of the most disappointing teams in the league. They lost five in a row to start things off, including an embarrassing sweep at the hands of the Bulls. Russell Westbrook is still setting up others and rebounding at an elite level, but his scoring efficiency has been terrible. Bradley Beal, like last year, is scoring at an elite level but playing defense that's just not good. Thomas Bryant seems to be following a similar route, scoring 17 per game with great efficiency but also struggling far too often on the other end. Davis Bertans is not stroking it from deep like he was paid to do this summer.
Luckily, a disappointing five game start does not define a season. Washington has won the last two, and there is room to improve. I don't know that the defense has much hope after last season's terrible showing there, but one can at least hope that the offense – already playing at a decent level – can improve a little bit as Westbrook gets more comfortable and Bertans finds his shot. Rui Hachimura missed four of those five losses and will help in that regard as well. Outscoring teams might be enough to get into the play-in and give yourself a shot. Keep an eye on the Wizards over the next five games. They have the Sixers, Celtics, Heat, Suns, and Jazz coming up, and a good showing (2-3 wins) in a tough stretch would go a long way in shifting the feel around this team. Sitting at 4-8 or 5-7 in about a week might not seem like a great situation, but that would be a good place to be after the 0-5 start. It's entirely possible that Washington just keeps disappointing as the year goes on. That's what happened last year. But, I'd be far more confident in picking them to end up in that top ten than picking them to end up outside of it. There's just too much talent here.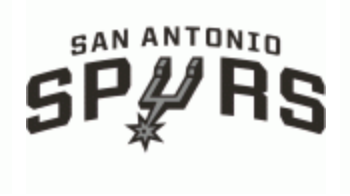 21. San Antonio Spurs (2-4)
LaMarcus Aldridge has missed the last three games and put up just 4 points and 4 rebounds in 20 minutes in his last appearance. Derrick White has played just one game. We don't really have a great picture of the Spurs yet. They won both games with Aldridge going full speed, though those wins came over the Raptors and Pistons, who are now 2-9 combined. They've also only lost to the Jazz, Lakers (twice), and Pelicans, all teams that are 4-2 or better. Even with the full roster, those losses wouldn't necessarily be bad ones, and they came with just 43 combined minutes from White and Aldridge.
All of this is to say that we need to see more from the Spurs. This team is not going to challenge for the title, but they still very well could challenge for the playoffs. They'll start to see some easier games after a trip to LA to play the Lakers (again somehow) and the Clippers. If everyone gets and stays healthy, San Antonio will have their shot. We just aren't any closer than we were two weeks ago to knowing whether or not they actually have a playoff run in them.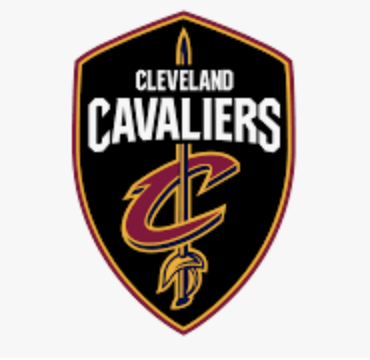 20. Cleveland Cavaliers (4-2)
Are the Cavs good? They were in their first six games because of a stifling defense that ranks second in the league right now. It's way too early to say anything beyond that. One thing we can say – the offense has been really bad and might even be set up for regression. Colin Sexton won't be shooting 55% from three all year, and Darius Garland won't be shooting 47% either. Sexton, at least, has proven he can shoot at a high level in the league, but even the sharpest of the sharpshooters don't shoot it that well over a full season. For reference, Pau Gasol owns the highest single-season 3P% (min. 100 3PA) at 53.8%. Kyle Korver is just behind him. In the average season, the elite shooters sit in the mid 40s.
On the other hand, the Cavs have done all this without Kevin Love, who has played just 46 minutes in two appearances. He's out for a month, but he's arguably the best player here when operating at full capacity. What kind of team is he going to return to? It's going to depend on how well the defense plays. With rookie Isaac Okoro retuning soon after missing the last four games, Andre Drummond acting as an anchor (which works to some degree during the regular season), and the rest of the Cavs – led by Larry Nance – playing really good defense right now, there's room to believe. Very little about this team would suggest elite defensive potential, so I'll believe they can keep it going when I see it happen. Still, they deserve credit for what they've done so far, and I'll push them all they way up to this spot as a recognition of that. Based solely on these first 5-7 games, they deserve to be far higher.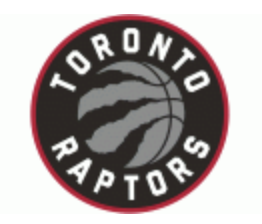 19. Toronto Raptors (1-4)
The Raptors offense is a dumpster fire, and their defense, while very good, hasn't been good enough to pick up the slack. They're dead last in FG% and 23rd in 3PT%. The bottom line is that Fred VanVleet, Pascal Siakam, and Kyle Lowry are the top scorers on this team. That was an issue last year when Toronto finished 13th in scoring efficiency, and it's a major issue right now. No one is scared of this offense.
The issue is pinpointing the reason for the struggles. I see three potential causes. The first is that the departure of Serge Ibaka and Marc Gasol crippled the versatility of the offense and made it far easier to guard. The second is that there are now two years of NBA film on Nick Nurse, and there's no star to overcome opponent strategy. The third is that Siakam, VanVleet, Lowry, and others just haven't been good enough. It's likely some of each, but Toronto has to be hoping it's more of the third. The first can't be fixed. The second is difficult to fix, especially right away. The third is far more fixable. Again, the shooting numbers have been terrible, which suggests that improvement is possible. But how much of that is just bad shot-making versus the offense being unable to produce the necessary looks? We should find out over the next few weeks. Toronto is far from dead. Their defense will keep them in a lot of games regardless of the offensive output. I still like them to finish around the 7 seed, where I had them before the season. Progress will need to be made for that to happen though.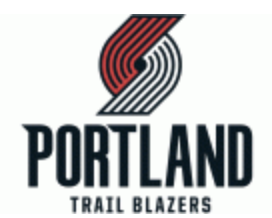 18. Portland Trail Blazers (3-3)
Are we headed for year two of Damian Lillard puts up big stats on a losing Trail Blazers team and then people ask if he's the best point guard in the league at the end of the season when Portland finally starts to win? The early returns suggest that this year could be a healthy version of last year, as the Blazers have opened the season playing good offense and abysmal defense. I've gone on the record as a Blazers believer (Blaziever?), picking them to finish 6th in the West before the season. I do still believe in this team. The start just hasn't been ideal, especially after the way things went for much of last season and the addition of Robert Covington and Derrick Jones Jr to help the defense.
So, where can improvement be expected and hoped for?
Offensively, CJ McCollum is averaging 28 points and 6 assists per game. Dame is averaging 26 and 6. It's not very realistic to ask for more combined production than that from those two. Robert Covington will shoot better than 28% from deep, and Jusuf Nurkic can find ways to produce more as the season progresses. Rodney Hood should return to form at some point this season as he gets back to full health. Those are the three clear avenues to offensive improvement as things stand. There is room for the Blazers to move from good to great on that side of the ball.
The issue, as usual, is the defense. Six Jazz players scored 14 or more points. James Harden and Christian Wood combined for 75. Six Clippers scored in double figures in a game that was over by halftime. Steph dropped 62. At some point, it becomes a theme. Can improvement be expected? Theoretically, it should be after the off-season moves, but, at this point, all you can really do is hope that things gel and get better on that end. That's certainly possible. If it doesn't happen, we're looking at a long season in Portland. A secure playoff spot won't be in the cards.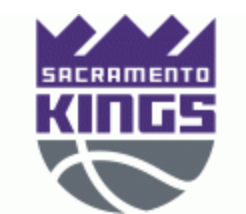 17. Sacramento Kings (3-3)
In typical Kings fashion, there is dysfunction surrounding the organization. Marvin Bagley III's dad wants him traded "ASAP", and De'Aaron Fox's dad agrees. That's not a good start to a make-or-break season for the embattled Bagley, and his shooting stats (37% from field, 30% from deep) have arguably been uglier than the trade drama.
Beyond the Bagley situation, the Kings are doing alright. Fox is also struggling from deep but has largely performed well otherwise. Buddy Hield is back in the starting lineup and doing what he does best from beyond the arc. Richaun Holmes looks ready to build on last year's breakout season. Tyrese Haliburton has impressed early with his poise and passing ability. Harrison Barnes is still Harrison Barnes. Sacramento is 3-3, and they took three of four from the Nuggets and Suns before dropping two games in Houston. They look ready to go after a play-in spot.
The Bagley drama is worth watching because his return has greatly reduced the role of Nemanja Bjelica. That makes sense as long as Bagley is showing signs of turning into something more than he is right now. That hope needs to be alive given his draft position. But how long is his leash if he keeps struggling?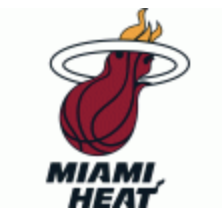 The Heat have not been very good so far. They can't score, and their defense has been mediocre. Jimmy Butler has been terrible, averaging just 8 points per game in three appearances. He's shooting 32% from the floor. Goran Dragic is shooting 23% from three. Andre Iguodala and Kendrick Nunn have struggled. Bam Adebayo is leading the team with just 19 points per game. Everyone outside of Dragic and Tyler Herro has struggled to create open looks for themselves. Those two are the only players on the team scoring more than half of their points unassisted.
This is a tough team. Butler will get better. Dragic will shoot better. Eric Spoelstra will find solutions. But it's going to be rough for Miami early on.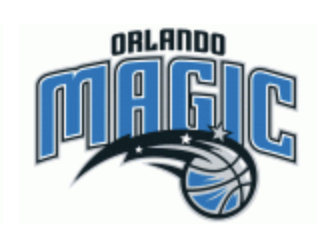 The Magic have taken care of business early, with four wins in six tries. They've only beaten the Thunder, the Wizards (twice), and a struggling Heat team, but those are the kind of games this team needs if they're going to return to the playoffs. It's okay if you lose by 24 to the Sixers as long as you beat the teams you're supposed to beat. Markelle Fultz has been great (16 points and 6 assists per game), Nikola Vucevic is doing Nikola Vucevic things, and Terrence Ross is off to a scorching start from the bench. Orlando continues to be the definition of solid, something I thought they might struggle with given Jonathan Isaac's second long-term injury in as many years. So far, they've proven me wrong.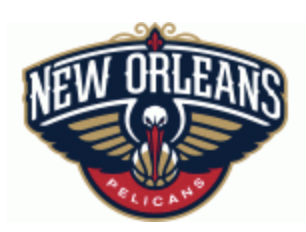 14. New Orleans Pelicans (4-2)
It's safe to be cautiously optimistic about New Orleans's playoff chances after a very good start, especially because of the way the defense is playing early in the Stan Van Gundy era. Many of last year's issues stemmed from failures on that side of the court, and a strong defense, if it can be maintained, will be a huge advantage for a Pelicans team that has offensive talent but has been slightly underwhelming at putting the ball in the hoop so far. Brandon Ingram (24 points and 5 assists per game) and Zion Williamson (20 points) have had no issues on that end, but a third player stepping up would be ideal. Lonzo Ball, Eric Bledsoe, and Steven Adams are all averaging between 10 and 13 points per game, and greater efficiency from Ball would be a welcome sight.
It would also be nice to see New Orleans pick up a signature win after their first four came against Toronto (twice), San Antonio, and OKC. With the Pacers, Mavs, Clippers, Lakers, and Kings coming up over the next two weeks, the opportunity will be there.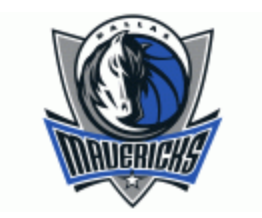 13. Dallas Mavericks (2-4)
The Mavs aren't great right now, but the absence of Kristaps Porzingis, the lack of fitness for Luka Doncic, and the overall shooting struggles make this a situation that shouldn't be too worrisome. KP will be back soon, Doncic will find his groove and get back into game shape after a 16% start from deep and lower numbers across the board, and the Mavs as a whole will shoot better. Only Maxi Kleber is hitting more than 35% of this threes on a team with a number of players that are at least capable of topping that mark. The only issue is that those things aren't guaranteed to happen overnight, and the longer this slow start continues, the less chance the Mavs will have at a top seed. That will matter for a young team that has yet to experience a true road playoff game.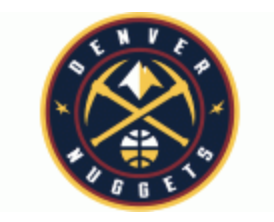 The Nuggets are 2-4. It's usually not a good sign if you've only managed to win 33% of your games when your star is averaging 22 points, 13 assists, and 11 rebounds per game as Nikola Jokic is. Jamal Murray is averaging 24 points per game too, and Michael Porter Jr (19.5) leads the five other Nuggets scoring at least 9 points per game. The offense, in other words, is not the issue. It's been nearly flawless outside of poor shooting from Will Barton and Gary Harris. That means that the defense has to be pretty dang bad, and it has been. Denver is 29th in defensive efficiency. They're not stopping anybody right now.
The good thing is that the Nuggets went through a number of stretches like this last year where their performance on one side of the court briefly fell off a cliff. They should be okay. The problem is that this is a team still looking to break into the top tier of title contention. The underlying team statistics have not put them there in either of the past two seasons, and a start like this isn't exactly inspiring confidence that that will change.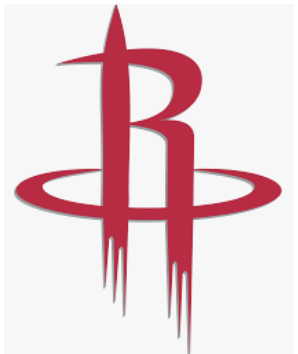 11. Houston Rockets (2-2)
The Rockets have survived their early covid crisis, and they're 2-2 after a sweep of the Kings. James Harden is averaging 37 and 11 per game. John Wall is averaging 25 and 7. Christian Wood is sucking down rebounds and putting up 20 a night too. Eric Gordon has scored 38 points in two games. Danuel House and PJ Tucker are very good rotation pieces, and House is going to find his shot at some point. DeMarcus Cousins is lurking in the background as he tries to get back to form. I really like this Rockets team, and they have the Mavs, Pacers, Magic, and Lakers this week. There's a little bit of room to make a statement or two in there. We've been hearing about Houston's downfall for a month. They're not done yet.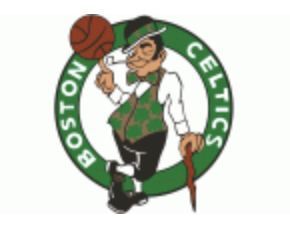 The Celtics are going to be fine in terms of making the playoffs and giving themselves a shot, but it hasn't been too pretty early with a defense bordering on bottom five. The offense is 10th in the league despite Jaylen Brown playing out of his mind (28 points per game, almost 60% from the field). Tenth is good, but it's not good enough for Boston's lofty goals. Jayson Tatum is playing well too with 24 points, 8 rebounds, and 4 assists per game. One potential issue for the Celtics before the season was that they have two very young leaders with what is essentially a win-now rotation around them. Balancing realistic expectations for Tatum and Brown with the expectations of the team as a whole could get tricky. Yet, early on, the problem is the other way around. Brown and Tatum have been about as good as you could expect any leading wings to be, and the Celtics have struggled.
Now, the obvious counter is that Kemba Walker is out. This is true. It's also true that he doesn't appear to be all that close to coming back and that he won't fix all of the problems here. His absence clearly isn't the reason the defense is struggling, for example. There's work to be done in Boston, and there's plenty of time to do it.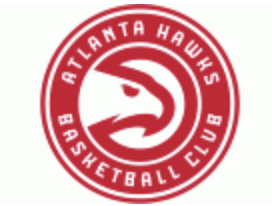 The Hawks are second only to the Bucks in scoring efficiency so far, and they've been average defensively. Even if the specific league ranks change as we go, that formula – elite offense and mediocre defense – will push the Hawks into the playoffs. Six games just doesn't prove that they can maintain it for seventy-two, and the burden of proof is always going to lie on younger teams that have yet to make the playoffs.
The good thing early on is that there's no real reason to expect regression beyond simply thinking that Atlanta doesn't have it in them to be a winning basketball team yet. Trae Young is fully capable of averaging 28 points and 8 assists over a full season. He averaged 29 and 9 last year. John Collins can average 17 points and 7 rebounds. He's done better the last two seasons. The roster around them is full of guys who are producing fairly reasonable individual numbers, and Clint Capela has played four games while Danilo Gallinari has played just two. This is all good because it means Atlanta isn't riding an unsustainable hot streak. They might cool off, but it's not guaranteed by the law of averages. Capela will only get better as he works back into game form, and Gallinari, when he returns in two weeks, is one heck of an insurance policy for potential struggles from the young wings. Rookie Onyeka Owongu hasn't even played yet. Neither have Kris Dunn or Tony Snell.
The Hawks have a long ways to go before they're considered title contenders. It's not hard to see them falling short of that point this season. But this is an incredibly deep team. There's an embarrassment of riches here, at least in terms of players deserving of minutes. It's still not at all clear how the rotation would work with everyone healthy. It feels like trades have to be coming because there are just too many players. One thing is clear – the Hawks are in a great position to turn potential into playoffs and put the disappointment of last year in the rearview mirror.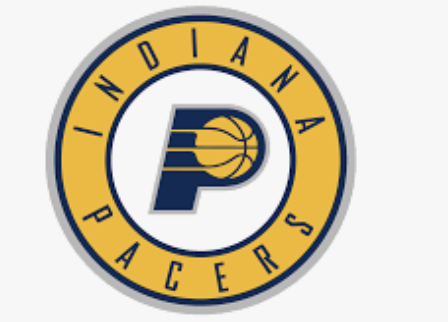 The Pacers have taken care of business to start the season. They crushed the Cavs and Bulls and split two games with both the Knicks and Celtics. They're playing well on both sides of the court. Malcolm Brogdon, Victor Oladipo, and Domantas Sabonis are all averaging at least 20 points, 4 assists, and 4 rebounds per game, and Sabonis has been especially impressive with his 21, 7, and 11 start. The regression we might see from those three from beyond the arc after hot starts will be balanced out (at least partially) by most of the other rotation players facing an upwards return to the mean after cold shooting over the first ten days. Losing TJ Warren indefinitely isn't ideal, but it could we worse. Sabonis and Oladipo have both missed significant time over the last two years, after all. No one knows how to fight through starter injuries like this Pacers team. They'll be fine.
With the Pelicans, Rockets, Suns, and Kings coming up, the chance to prove some things early is there. There was some talk of the Pacers falling off a little bit this season, and that, along with all of the Oladipo trade chatter, has likely provided some motivation. Indiana has responded well so far, and now the key is keeping the train rolling.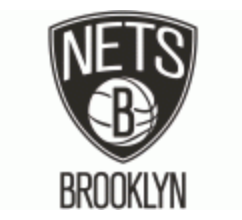 The Nets showed their potential in two straight shellackings of the Warriors and Celtics to start the season. They also showed that their potential is described as potential for a reason with a 1-4 stretch after that strong start. Brooklyn will be fine. They lost three of those games by five points or less. This is not a team that is going to crash out of the playoff picture and be a monumental disappointment. They will mesh, and they will have their shot at the title.
Don't take that to mean that this team is the favorite out East, as many were claiming last week. The Bucks are really dang good. Spencer Dinwiddie is done for the year, and that's not an insignificant loss even if his specific strengths are a luxury given the presence of Irving. Steve Nash needs to figure some things out, and the Nets need to have a firmer structure around the way that they play. The Clippers took the "we'll figure it out when we get there" approach last year, and it cost them dearly when it mattered most. Brooklyn should do everything they can to avoid that fate. Luckily for them, there's plenty of time before the playoffs.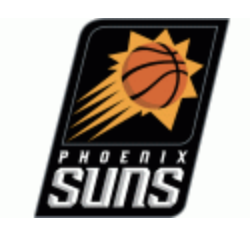 It's very early, but the Suns appear to be more than capable of exceeding expectations (mine at least) and securing a top six seed. That will be far easier said then done once the Rockets, Nuggets, Mavs, Blazers, and more start to find their groove, but Phoenix absolutely deserves to be in the discussion right now. They crushed New Orleans. They took a split in Sacramento. They've beaten Dallas, Utah, and Denver, with only the Mavs coming at home. After years of disappointment, the Suns have a team that can turns things around. Chris Paul has slot right in, averaging over 8 assists per game. Like Rubio last season, he will free up Devin Booker to just make plays offensively instead of also having to juggle primary control of the running of the offense, and Paul is a better all-around player than Rubio. It doesn't look like Father Time has his number yet. Jae Crowder is filling the spot left open by Oubre, and the young Suns around those two have done their jobs early. If they can maintain something like this level of play, the playoff drought will end in 2021.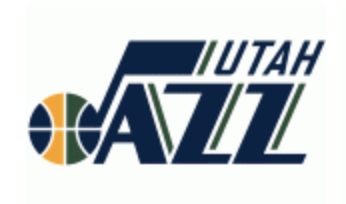 I'm not convinced that the Jazz are a top-five team, but, like the Sixers ahead of them, they deserve credit for being one of the relatively few likely playoff teams that have actually started the year like they deserved to be in that category. The Jazz have been pretty good on both sides of the ball so far, which fits right into what they did last year after sacrificing some defense for offense. They beat the Clippers, and they have large wins over the Blazers and Spurs. Mike Conley is scoring 20 points per game. Bojan Bogdanovic will improve his 35% success rate on twos. Joe Ingles will be better from deep. Donovan Mitchell and Jordan Clarkson are producing as expected offensively. Rudy Gobert is largely doing what he's supposed to do as well. This is a good Utah team, and they've avoided the early issues that have plagued a lot of potential playoff series winners. Can they maintain that edge over the next 66 games and into the playoffs? Or will everyone else catch up and put the Jazz back into their spot as an almost-contender?
The fact that we have 6 games down and 66 to go should drive home the point that there is a whole lot of time left in this season. Things will change for a lot of teams.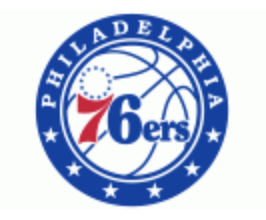 4. Philadelphia 76ers (5-1)
Is it time for our annual game of "move the Sixers about six spots too high because they won a few games at the start of the season"? It might be, but Philly deserves this after a very nice start that has them top of the league in defensive rating. It should be noted that the schedule – Wizards, Knicks, Cavs, Raptors, Magic, Hornets – has been incredibly weak, but you still have to take care of business against the lesser teams. Philadelphia has done just that. All five wins have come by at least 6 points, and three came by 15 or more. It's been a really impressive start. Now the key is maintaining it. Can Tobias Harris continue to set the nets on fire (48% from deep so far)? Can the defense stay elite and avoid the fall to just good? Can Joel Embiid and Ben Simmons stay healthy? There is room for improvement in the shooting of guys like Shake Milton, Furkan Korkmaz, and Danny Green, but this simply is not a great offensive team. They're not built for that. This Sixers season will very likely depend on Harris's shooting being just enough, the defense, and the health of Simmons and Embiid.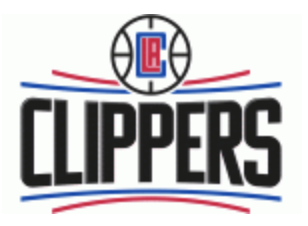 3. Los Angeles Clippers (5-2)
The Clippers have suffered two blowout losses to the Mavs and Jazz – the former without Kawhi – but they've been good overall with wins over the Lakers, Nuggets, Trail Blazers, and Suns. There's no way around the fact that those are some very good early wins. This team is going to be a postseason threat once again, though they obviously have some demons to get past from last fall. One thing to watch – the defense. LA had a great defense last season, but they're in the bottom ten in defensive efficiency so far. That's not all that significant through seven games, but it will start to mean something if they stay down there. First quarters have been another interesting theme. In the two losses, the Clips lost the first quarters by 23 and 12. They've led by double digits after one in three of their wins, and they led by 6 and 4 in the other two. What's the difference between the fast and hot starts, and how do they harness whatever leads to the latter?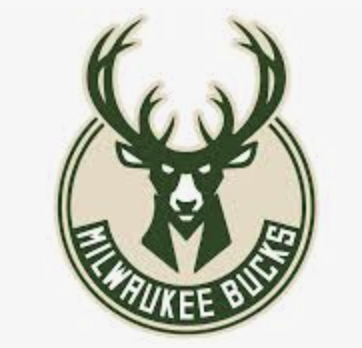 In a league full of relatively disappointing starts from some of the top teams, I'll keep the Bucks up here. They have won only 50% of their games, but the record is really the only downside. Milwaukee has shown a high gear on multiple occasions that few teams can reach. They're in the top ten in both offensive and defensive rating despite whatever it was that happened against the Knicks. They're 3rd in SRS and first in expected record and net rating. They've created incredible looks offensively, where Jrue Holiday and a much-improved Donte DiVincenzo are a clear upgrade over past starting backcourts. Khris Middleton is playing like a man determined to get his due respect. Giannis has some work to do to get back to mid-season form, and still the Bucks have largely done the job. The rotation will fall into place as all of the new pieces are properly brought into the system. We won't know whether this version of the Bucks is good enough until May and June, but they look more than capable of getting to that point so far.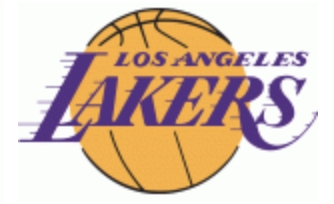 1. Los Angeles Lakers (5-2)
There's no reason to drop the Lakers from the top spot. They've started off 5-2, with five wins in six tries since the opening defeat against the Clippers. They just swept a two-game series in San Antonio, and they will have the opportunity to do the same thing in Memphis tomorrow night. LeBron is averaging roughly 24 points, 8 boards, and 7 assists per game. Anthony Davis is putting up 22 and 9 per game. Dennis Schroder, Montrezl Harrell, Kyle Kuzma, and KCP are all averaging double figure scoring too. Los Angeles won't shoot 40% from three all year (Utah led the league at 38% last season), but they had a top five offense last year despite finishing in the bottom ten in three-point percentage. Cooling down from deep won't kill their positive momentum. It's early, but the Lakers look good on both sides of the ball once again, which tends to happen when you have two of the five best two-way players in the league. It's full steam ahead towards the postseason.
Now let's get to the picks.
College Basketball Record: 197-190-3 on individual bets, 7-42 on parlays, +$85.00
All Involved CBB Picks: 265-244-6 ATS, 20-28 Dog MLs
NBA Record: 10-16, 0-5 on parlays, -$233 (not good)
Joint Parlays: 0-2, -$25
$22 on spread pick, $20 on ML
West Virginia (-2) v. Oklahoma State
WVU went to 1-2 in Big 12 play after falling just short of a big second half comeback against Oklahoma last time out. I like them to handle business here against Oklahoma State. The Cowboys just beat Texas Tech and have one possession losses to Texas and TCU, but the Mountaineers should be motivated to take this one home. They're the better team, and they get the job done.
Drake (-10) v. Southern Illinois
I need to apologize to Drake for staying away from their -10 line against SIU yesterday. They won by 18 to go to 12-0. I've been on them since the start when I picked them to cover against Kansas State in their opener. I have bet on Drake 6 times, and 6 times Drake has delivered. Let's make it seven.
Fresno State v. Wyoming (+130)
Wyoming snuck past Fresno by four the other day to move to 7-1. They're not a great team, but they win games. Fresno State is now 0-3 against D1 teams. I really like Wyoming in this one.
Indiana v. Maryland (+5.5)
This is a crucial game for two teams that will need all the wins they can get in a packed and deadly Big 10. Indiana is 1-2 in conference with single digit losses to Northwestern and Illinois and a 2-point win over Penn State last time out. Maryland just got rolled by Michigan and also lost to Rutgers by 14, but they beat Wisconsin and held Purdue within a possession. Indiana has yet to win a Big Ten game by more than 2. I would bet on this being another very close one.
The Kings have been solid so far, and they will be hunting for a win after two close losses in Houston. The Warriors are 0-3 and -80 in games that don't involve the Pistons, Bulls, or Steph dropping 60. Steph will not drop 60 in consecutive games, and the Pistons and Bulls will be nowhere to be found. Take Sacramento.
Blake Griffin and Josh Jackson are out. The Bucks are leading the league in scoring efficiency and net rating. The Pistons are hanging around 20th in efficiency on both sides of the court. Take the Bucks. This one could be ugly.
This is a huge line for a Heat team that can't score right now. Take the Thunder.
I like the Cavs.
I like the Rockets
NBA Parlay – $10 to win $20
Sixers, Hawks, Kings MLs
GAMES TO KEEP AN EYE ON
San Diego State v. Colorado State
Colorado State picked up a massive win in the first game of this two-game series, turning a 26-point deficit into a victory. That's just gigantic for their resume, and they're now 6-1 with their only loss coming against St Mary's. Keep an eye on them here. Can they keep the momentum rolling? Or will San Diego State, owners of a 6-2 record and wins over St Mary's, Arizona State, and UCLA, pick up a key conference win? You have to favor the Aztecs (though I don't love the -8 line here). They were up by 26 for a reason, after all. It would be quite the statement for Colorado State to take this one.
This is the kind of game Stanford needs to win. Oregon State is not good. Half of their D1 wins involve Cal, and the other two came against UTSA and Portland State (by just five). Keep an eye on Stanford's ability to bounce back from their 56-73 loss to Oregon.
A big early game between two teams that have gotten off to hot starts. It should be a good one. Keep an eye on how the Pelicans new and improved defense holds up against the most efficient offense they've seen so far.
I don't like this line for either side, but it's worth keeping an eye on the Sixers here. Every win they can grab now while they're hot will be important later. For the Hornets, this would stand as a big momentum boost ahead of what should be an easier stretch of games.
The Celtics are underdogs with Jeff Teague out and Marcus Smart questionable. This is a big game for the Raptors. Boston is struggling defensively, and this is a good opportunity to find some offensive momentum. If they lose again, Toronto will be starting down a West Coast road trip at 1-5. The trip doesn't involve LA (or Utah or Denver or Houston or Dallas), but it's still never easy to go play four games on the opposite coast. Keep an eye on Jaylen Brown and Jayson Tatum here. Can they maintain their hot starts and carry Boston to a win?
This is a nice opportunity for Atlanta to bounce back from their loss to Cleveland. Can they take advantage? Keep an eye on Clint Capela, who had his best game of the season last time out.