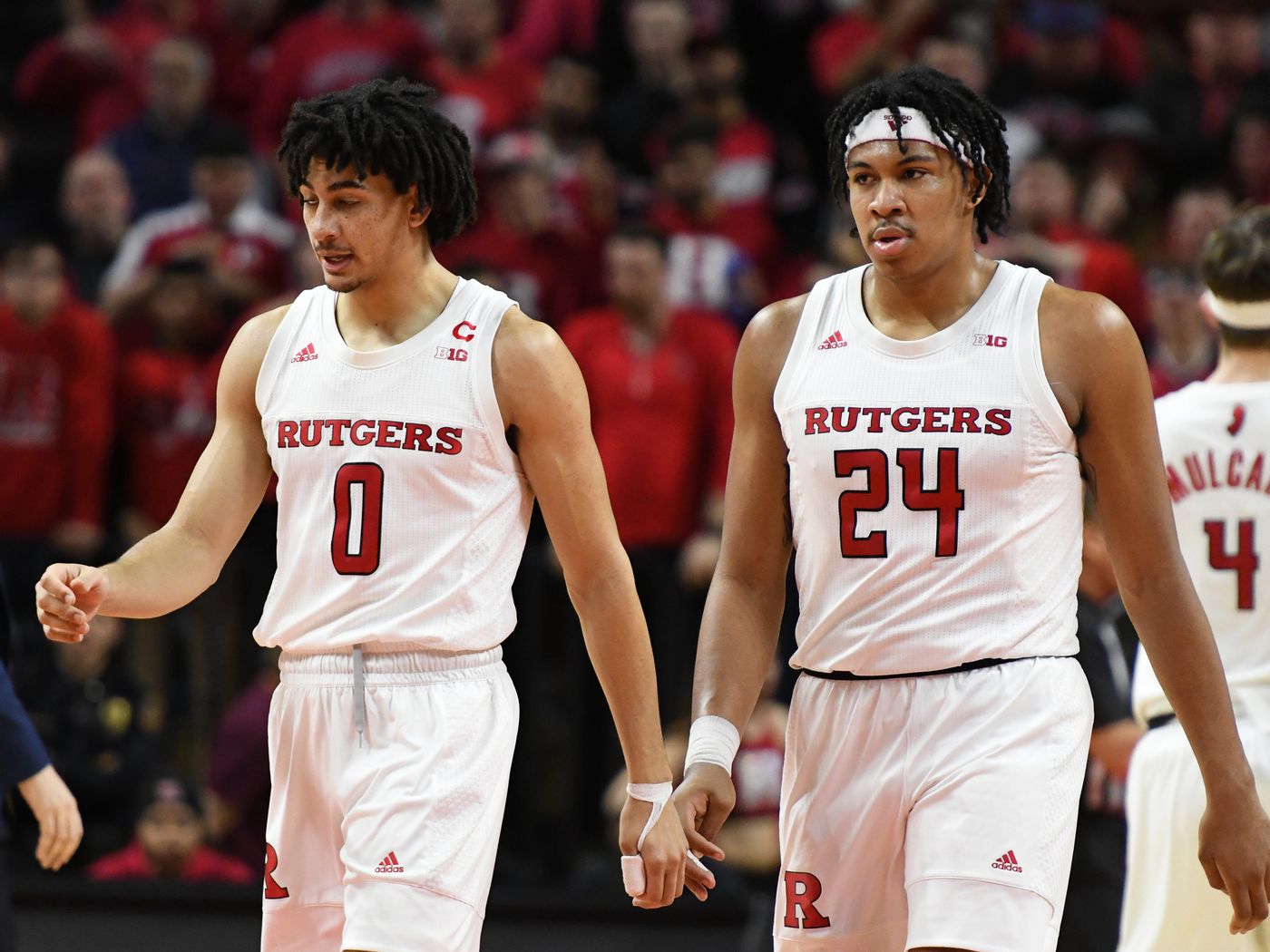 In an emergency meeting last night, the Mike Bets board decided that NBA betting is a ridiculous waste of resources. Repeat after me – It's not me, it's the unpredictable inconsistencies of day-to-day NBA action. That's why I'm down so bad. Sound the alarms because NBA betting is cancelled (for at least one day). With that, let's get down to today's picks.
College Basketball Record: 199-192-3 on individual bets, 7-42 on parlays, +$83.00
All Involved CBB Picks: 267-246-6 ATS, 20-28 Dog MLs
NBA Record: 10-21, 0-6 on parlays, -$353 (not good)
Joint Parlays: 0-2, -$25
$22 for spread, $20 for ML
This is not last year's Dayton. They're 5-2, but the average margin is just +2.9. And yet, Fordham is 0-2 and -61 on the year after a very late start. They stink. Take Dayton.
Davidson (-2) v. Duquesne
Davidson is one of the better A10 teams. After a close loss to Richmond, they bounce back against a 2-2 Duquesne team that has losses to Little Rock and George Washington.
Missouri (-1.5) v. Mississippi State
Vegas doesn't seem to like Missouri all that much. The Tigers are now 7-1 with wins over Arkansas, Illinois, Liberty, Bradley, Wichita State, and Oregon. They can and will handle Mississippi State here. The Bulldogs are 6-2 since a 0-2 start, and they've split conference games against Georgia and Kentucky. There's just nothing on this resume that suggests they'll hang with Missouri.
Michigan State v. Rutgers (+140)
Rutgers is very good and will be pushing for a win after a one-possession loss to Iowa. Michigan State still hasn't beaten a Big Ten team other than Nebraska. Take Rutgers.
Clemson (-4.5) v. North Carolina State
Clemson has beaten Purdue, Mississippi State, Florida State, Alabama, and Maryland by more than 5. They bounce back from a frustratingly close game with Miami to cover here.
CANT LOSE PARLAY – $10 to win $133
Kansas, Missouri, Rutgers, Davidson, Clemson MLs
GAMES TO KEEP AN EYE ON
Kevin Durant is in covid protocol, and the Nets, 1-4 in their last five games, will have to fight on without one of their two stars. Utah is 4-2 so far and coming off consecutive wins over the Clippers and Spurs. It won't be easy for the Nets. Keep an eye on Caris LeVert here. Can he step up into the scoring role vacated by KD and help bring Brooklyn to a win?
The Nuggets can't guard anybody so far, but the Timberwolves without KAT are a mess. They're 0-4 and have yet to lose by less than 15. That included a loss to Denver the other day. The Nuggets might not be playing much defense, but they're scoring very well, and that should be enough against a shell of a basketball team. Keep an eye on the Timberwolves here. Will they show some fight? Losing by this much so many times in a row is ridiculous no matter the circumstances.
The Grizzlies are also dealing with plenty of injuries with Ja Morant, Jaren Jackson, and Justise Winslow all out. They're 1-2 in games without all three, with a 15-point win over the Hornets between big losses to the Celtics and Lakers. Keep an eye on the Lakers here. This would be their second two-game sweep in a row after they took two from San Antonio. Can they finish the job tonight?
The Spurs are 2-4 and have gotten just five combined games from LaMarcus Aldridge and Derrick White. It's not going to be easy for them to avoid a fifth straight loss tonight. The Clippers have been blown out twice but still sit near the top of the league with a 5-2 record. Keep an eye on the first quarter here. LA is 5-0 when they win the first and 0-2 when they don't.
Can the Trail Blazers bounce back after Steph dropped 62 on them? This would be a bad loss if they can't. The Bulls only have wins against the Wizards and the Mavs, who were without both Luka and KP. Keep an eye on Jusuf Nurkic here. He has yet to score more than 13 points this year after averaging more each of the last four seasons. When will the first big game come?
Ohio v. Northern Illinois
Ohio has struggled since a 3-1 start. Can they build off the momentum from their win over Ball State last time out? Northern Illinois stinks. Ohio might not be great either, but keep an eye on them here. A convincing win would at least help prove their ability to make some noise in the MAC.
Bowling Green v. Central Michigan
I'm not touching this game, but keep an eye on Central Michigan here. Do we see the team that lost to Flagler, Western Michigan, and FIU by 15+? Or do we see the team that just rolled all over Eastern Michigan? Bowling Green is now 7-2 and 3-0 in conference. They won't want to drop this one.
I just can't bring myself to bet on Vandy here. Keep an eye on Kentucky. Will their win over Mississippi State give them the lift they need to start pushing towards the postseason? A comfortable win here would be a very good sign.
Keep an eye on Kansas in this one. Can they bounce back from the thrashing they received at the hands of Texas? They're still #6 for a reason with their only losses coming against top five teams and wins over TTU, WVU, and Creighton, but this is a tough 9-2 TCU team. They might give Kansas all they can handle tonight.
UConn is 4-1 with a win over USC and a two-point loss to Creighton. They've just played so sparingly that it's difficult to trust them. Marquette is also very difficult to trust after beating Wisconsin and Creighton but winning just one of their six games against major conference opponents. Keep an eye on this game. A UConn win might launch a move into the upper echelon of the Big East in their first year back. A Marquette win might represent a return to winning ways after they took down Georgetown last time out.
Keep an eye on UNC here. Can they build on their one-point win over Notre Dame and get back to .500 in ACC play? Or will Miami finally get an ACC win after losing to Va Tech and Clemson by 3 combined points in their last two games? A loss here would be rather disastrous for UNC.
Iowa State has stayed too close to some of the good teams they've played recently to take this line, but keep an eye on Texas. They've played a lot of close games this year, but they're two most impressive wins came by way of blowout over Indiana and Kansas. Can they turn in a second consecutive dominant performance here?
This is a really big game early in the SEC schedule. Keep an eye on it. Alabama is 7-3 (2-0) after consecutive wins over Ole Miss and Tennessee. Florida is 5-1 (2-0) after wins over Vandy and LSU. Which teams get to 3-0 tonight? Alabama could be getting something big started if they roll to a 3-0 start after games with Tennessee and Florida.
Texas Tech v. Kansas State
Keep an eye on Texas Tech here. They're just 2-2 in their last four and 2-3 overall against major conference opponents. They could use a statement win. Just winning today won't deliver much of a statement, but running through Kansas State would do the trick. A loss, on the other end, would be bad news.