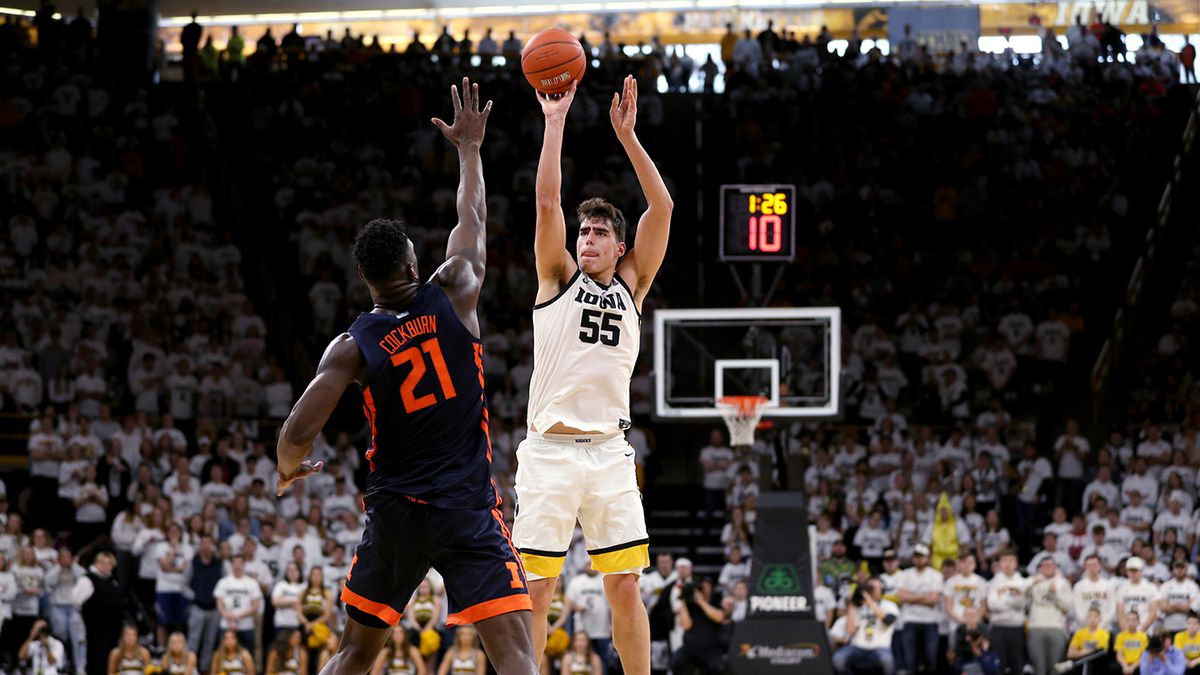 No recap after a relatively slow day yesterday. We're going straight to the picks. There are a few big college games tonight and a number of NBA games. Let's have a fun Friday.
College Basketball Record: 268-249-4 on individual bets, 9-49 on parlays, +$257
All Involved CBB Picks: 336-302-7 ATS, 26-41 Dog MLs
NBA Record: 16-33, 1-7 on parlays, -$470 (now today is the day)
NBA Picks – $22 for spread, $20 for ML
Hawks (-4) v. Wizards
The Hawks have won four of six to end a little rough patch. This is a decent Atlanta team. They score and defend pretty well. The same cannot be said of the 3-11 Wizards, who have been a train wreck defensively while struggling to produce on the other side beyond Bradley Beal. Since coming back from a two-week covid break, Washington has lost three straight games by 18+.
Bucks (-7.5) v. Pelicans
The Bucks are now 9-2 against teams under .500, and eight of those wins have come by at least 7 points. They haven't lost one of those games since December 30. The Pelicans, meanwhile, have lost by 8 or more points in five of their last eight games.
Pacers (-3.5) v. Hornets
The Pacers won the first game of this mini series by 10 on Wednesday. I like the Hornets, but they're clearly worse than the Pacers. 4 points isn't much.
Nets v. Thunder (+9.5)
The Nets have just one win of more than 7 points in their last eleven games. That includes a 116-129 loss to OKC. The Thunder are more than capable of getting blown out, but they're playing solid basketball overall. I trust them to keep this one within 9.
Jazz v. Mavs (+135)
The Jazz have won 10 in a row and murdered the Mavs without Donovan Mitchell on Wednesday. With Mitchell likely out again, Dallas gets their revenge. In a stand-alone game, you're probably taking Utah here. In the flow of the season, however, this feels like a major trap game.
Illinois v. Iowa (+125)
Iowa is the better team. They're not going to be happy coming off of the loss to Indiana either. Illinois is very good, but they're also very beatable. They're just 2-4 in Quad 1 games. Iowa makes it 2-5 tonight in a game with huge conference implications. If the Hawkeyes lose, they fall to fourth –
Michigan 8-1
Wisconsin 7-3
Illinois 7-3
Iowa 6-3
If the Hawkeyes win, they maintain control of the second spot and stay within arm's reach of Michigan –
Michigan 8-1
Iowa 7-2
Wisconsin 7-3
Ohio State 7-4
Illinois, Purdue 6-4
The swing for Illinois – tied for second with a win and tied for fifth with a loss – is obviously huge as well.
Richmond v. St Louis (+105)
St Louis is the best team in the Atlantic 10 Conference. I will stand by this belief, and it's one that's backed by KenPom (42nd and ten spots ahead of #2 Saint Bonaventure), the NET rankings (32nd and eleven spots ahead of the Bonnies), and BPI (36th and four spots ahead of #2 Richmond). The issue for SLU is that they didn't play a basketball game from December 23rd to January 26th (Tuesday). They came back the other day and never quite found the winning rhythm in a 71-76 loss to Dayton. Today, that changes. Richmond is just 4-3 since December 22nd, and St Louis gets back to their winning ways here.
Boise State (-2.5) v. Colorado State
Colorado State dominated the first game of this two-game series, handing Boise their first loss since November 27th and creating a logjam at the top of the Mountain West with Boise State (9-1), Utah State (10-2), and CSU (9-2). Boise won't lose twice in a row. This team is too good, and CSU has yet to do anything but split a two-game series with the best teams in the conference (San Diego State, USU). That trend continues tonight.