NBA Preview – East
33 min read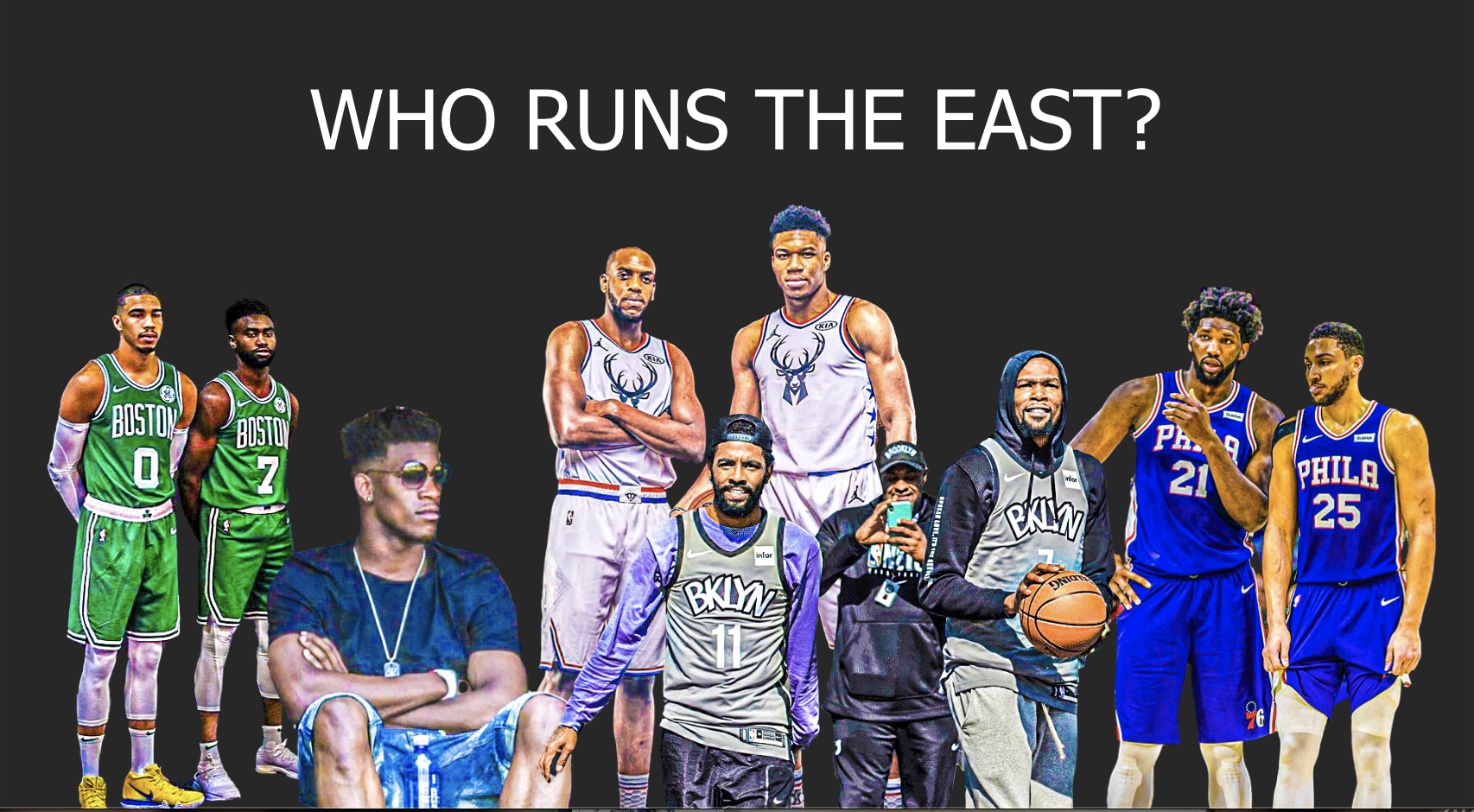 The NBA is back, and, for the first time since March, it will be played in NBA arenas. We're starting a little later than usual, but the general format will be relatively similar to what we're used to. The regular season will be played in the winter and spring, and the playoffs will take place in the spring and summer.
The changes?
The regular season only has 72 games instead of 82.
The Raptors are playing home games in Tampa Bay instead of Toronto due to Canadian travel restrictions.
We won't see many fans, at least early on. The Cavs are allowing 300 per game, the Magic will seat 4000, the Raptors will have a similar amount, and the Jazz will bring in about half of that. Both the Pacers and Spurs have announced vague plans to have fans in the arena by some point in January. Everyone else is on "we'll see" mode.
The play-in tournament is here to stay, though it will look a little different and include four teams. The basic format – 7 plays 8, 9 plays 10, and then the winner of the latter plays the loser of the former for the 8 seed. The winner of the 7-8 game gets the 7 seed and the loser of the 9-10 seed goes home.
We will also likely see some interruptions to the planned schedule. It's happened in every other sports league so far. This isn't the bubble, and we're probably going to see some cases. The MLB is a sign that a relative absence of cases can be achieved after some early hiccups. On the other hand, differences in format (no series in basketball) might make it a little harder for the NBA. We won't know anything until the season gets going, but it's not much of a reach to guess that shifts in what we see as the game schedule now are coming.
The other thing to watch – how many bubble stars maintain their increased level of play? Jayson Tatum, Donovan Mitchell, Jamal Murray, TJ Warren, Tyler Herro, and more all saw pretty significant bumps in production down in Orlando. That group features a lot of young players who are improving as they go, but the huge short-term leaps that we saw last summer simply aren't usual. The small sample size and the unique environment both suggest that we will see many of those players return to the mean this year. Will any of them avoid that drop-off?
With that, let's get to the preview. I'll rank each conference from 15 to 1 based on how I think they will stack up by the end of the season. This isn't a power ranking or a playoff ability ranking. It's a prediction of the actual standings. For each team, I'll have a quick write-up of my thoughts on them as things stand right now.
Let's start with the East, which has three relatively clear tiers – the top seven (MKE, BOS, BKN, PHI, MIA, TOR, IND), the playoff hopefuls (WAS, ATL, DET, ORL, CHA, CHI), and the Knicks and Cavs. There's some room for movement, especially with the Wizards and Hawks, but those tiers represent a rough picture of what the East looks like right now.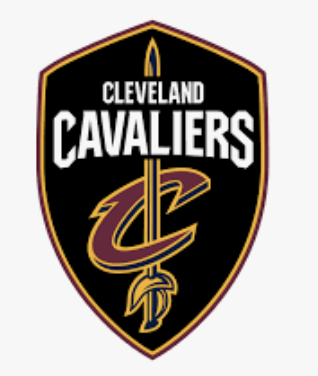 15. Cleveland Cavs
Predicted Record: 17-55
Best Case Scenario: the youth looks good
The Cavs simply don't have enough in the tank to truly compete as an NBA team. A front court with Kevin Love, Andre Drummond, and Larry Nance isn't bad by any means, but it also isn't good enough to be the focal point of your team. The key for Cleveland is going to be youth development, something that they've really struggled with since the original LeBron departure. From 2012-2017, a period that started the year after the Cavs got both Kyrie Irving and Tristan Thompson, two undisputed successes, in the first five picks of the draft, Cleveland didn't pick a single player that went on to play a significant role for the team. Technically Andrew Wiggins did by way of being the centerpiece in the trade that landed Love, but that's still not an example of a player being picked and developed by the Cavs. Over the last three years, they've brought in Colin Sexton, Kevin Porter Jr, Dylan Windler, Darius Garland, and Isaac Okoro. Throw in Nance, Cedi Osman, and other additions like Dean Wade, Charles Matthews, and Lamar Stevens, and you have a young core. It might not be a very good one, but that's kind of the point. They need to develop these guys into better players for a reason. That makes the goal pretty clear – do everything you can to turn the young guys into good NBA players. A season based on that plan won't lead to immediate wins, but that's not how the success of this year will be measured for Cleveland.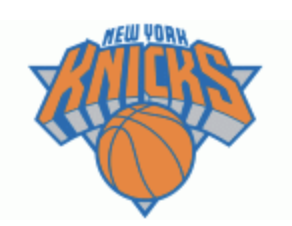 14. New York Knicks
Predicted Record: 18-54
Best Case Scenario: steady improvement
For years, the Knicks have relied on the pull of their name. They have operated under the assumption that marquee free agents would always want to sign with them simply because they are the Knicks and they play in MSG and NYC. As the Lakers have shown in the last two years, it's very possible to get lucky with that strategy despite rather shocking organizational failure in prior years. As the Knicks have shown, it's also very possible to chase after free agents with your mess of a franchise and just float around the bottom of the league with a miscast roster and no sense of direction after striking out repeatedly (LA did this for a few years too). With new leadership in town, that approach should – and needs to – change. New York needs to turn into a stable franchise, one that won't look like a headless chicken flailing around every summer. Based on their calm and smart off-season, that change may have already started. For this season, the objectives are rather simply stated, though far from easy to execute –
1) Get solid minutes from Julius Randle, Alec Burks, Elfrid Payton, Nerlens Noel, and Austin Rivers to make this team relatively, and consistently, competitive. The talent to push for a playoff spot just isn't here, but you want to show that you at least have the fight and technical quality necessary to push for lofty goals when better players arrive. I have faith in Tim Thibodeau here.
2) Get plenty of experience for Obi Toppin, RJ Barrett, and Mitchell Robinson, and (the real key) turn that experience into measurable on-court growth.
3) Find some guys you can rely on moving forward on the bottom half of this roster – Kevin Knox, Dennis Smith Jr, Immanuel Quickley, Iggy Brazdeikis, Frank Ntilikina, and more. Some of these players have already crashed and burned repeatedly and some are just getting started, but the Knicks need something from this group, both this season and beyond. Knox and Quickley have looked very good so far in preseason action.
The Knicks finally (appear to) have bought in on a smart approach to team building. If we can say the same thing without the finally next summer, they'll have done their job this season.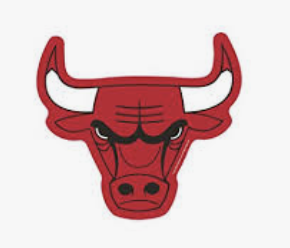 13. Chicago Bulls
Predicted Record: 26-46
Best Case Scenario: turn stability into a play-in shot
The Bulls are going to be hard-pressed to end up anywhere higher than the 9-10 range unless a few teams fall well short of expectations, but a spot in the play-in tournament isn't a far-fetched goal for this team. It is a reach to say that the last three seasons have been anything but terrible, but we have at least seen two clearly promising signs behind all the losses. Zach LaVine has developed into a borderline All-Star capable of scoring at an elite level while putting up decent passing and rebounding numbers. No one is going to win a title with LaVine as their best player, but the Bulls could finish in the top ten in the East with LaVine as their best player. Coby White has already shown that he can score very well at the NBA level, and he has the tools to become a much better passer and defender with more time. For Chicago, the immediate next step is going to involve producing a more stable environment around those two after a period of injuries, stagnated development, and poor coaching, and there's reason to believe that can be done.
Billy Donovan's entrance provides an immediate upgrade over Jim Boylen, and lingering questions about his in-game decisions aren't all that important for this team. He will end coaching-related chaos and be a strong figure on the sidelines. That's a significant deal. Otto Porter, a 3-and-D wing who has been near the top of the league in 3PT% over the last five seasons, is back, and his ability to stay healthy after playing only 29 games in a season and a half with Chicago could determine just how much of a chance they have at the playoffs. The same could be said of Lauri Markkanen and Wendell Carter Jr, two promising bigs who have missed huge stretches and stagnated well below the level they want to reach early on in their careers. If you get those three to produce and stay on the court, you have four clear starters and White, in whatever role he plays. You also have Patrick Williams, who could provide a two-way impact from the jump in his rookie season, though he is likely in need of some real development after playing just one college season and coming off the bench at FSU (see Zach Collins in Portland). You have Garrett Temple, Thad Young, and Tomas Satoransky leading a bench that really isn't bad. If things go right for Chicago, this team can absolutely end up in a play-in spot. The problem is that things have so rarely gone right for them in the last three seasons, and it's hard to bet on that changing overnight this year.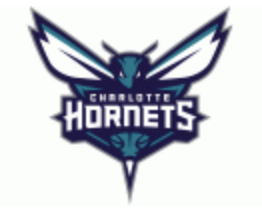 12. Charlotte Hornets
Predicted Record: 27-45
Best Case Scenario: the new guys provide a playoff-sized boost
The 2019-2020 Hornets were, in a word, bad. The main problem was an overall lack of talent, with Devonte' Graham leading the charge and a very limited supporting cast around him. Charlotte made some significant moves to address that talent issue with the addition of LaMelo Ball and Gordon Hayward, but will it be enough to secure a playoff spot this season?
Let's look at the potential rotation. There are going to be two big lineup questions right off the bat. The first one should be answered relatively easily by slotting in Ball ahead of Terry Rozier in the starting backcourt. The second is a little trickier. Graham, Ball, and Hayward make up three-fifths of the starting lineup, and the other two – by talent and role within the franchise's future – would ideally be Miles Bridges and PJ Washington. The issue is that Washington would need to be the center in that scenario, and he played less than 10% of his minutes there last season. If that doesn't change (and it probably won't given that Washington is 6'7″), Tyler Zeller will need to start, pushing someone – likely Bridges – to the bench. The rest of the roster is a question mark, with Bismack Biyombo and Malik Monk, both rather underwhelming, leading the way. That's a (likely) top nine of Hayward, Graham, Ball, Washington, Bridges, Rozier, Zeller, Biyombo, and Monk. If we get a vintage Hayward season, a more efficient season from Graham (who was fantastic as a passer and three-point shooter last year), a Rookie of the Year campaign from Ball, and some improvement from Washington and Bridges, then this could be a playoff team. While I'm higher on Hayward than most, that's obviously quite a lot to ask for. For that reason, it's more likely than not that the Hornets get better but don't improve enough to play playoff basketball.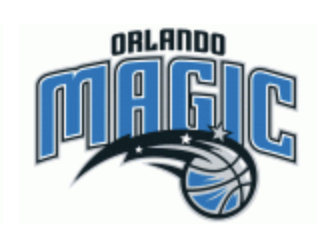 11. Orlando Magic
Predicted Record: 28-44
Best Case Scenario: they hold their playoff spot
What's new in Orlando? Not much. Cole Anthony and Chuma Okeke will make their NBA debuts. Okeke missed all of last season with a torn ACL suffered during March Madness, but he is ready to go now. On the other side of things, DJ Augustin is now in Milwaukee after averaging about 24 minutes per game for the Magic in four seasons, and Jonathan Isaac will miss the season after an ACL tear of his own. The latter is a massive blow, as Isaac is a true defensive weapon who also represents the closest thing Orlando has to a potential star. Another year of limited offensive development is simply a really big roadblock in the way of both his future and that of the franchise, and it also lowers the ceiling and floor of this team heading into next season. With Isaac, this is potentially a candidate to push into a more secure playoff spot if things were to fall right for them, and it's hard to see anything but a fight for the playoffs as the worst-case scenario barring further injuries. Without Isaac, the best case figures to be that fight for the playoffs, and it's certainly possible they don't get the job done.
The good thing for Orlando is that this is the definition of a solid team. Nikola Vucevic is a stud in the middle and one of the more under-appreciated bigs in the game. Aaron Gordon never turned into a star (or an All-Star), but he's a fine starting wing. Terrence Ross and Evan Fournier are capable scorers. Al-Farouq Aminu, Michael Carter-Williams, and James Ennis are tough veterans. Markelle Fultz and Anthony are individual scorers and potential creators on a team that needs them. I love Okeke, though it's hard to expect too much in his first year. Gary Clark is another potential two-way wing. Mo Bamba has really long arms. The Magic play good defense and smart basketball, and they aren't going to collapse and lose 50 games. They're going to be in the hunt, and the existence of the play-in improves their chances by quite a bit. Teams like the Pistons, Bulls, and Hornets are going to need more things to go their way than the Magic to qualify for that tenth spot. And yet, this is also a team that just wasn't all that impressive last year, with or without Isaac. They made the playoffs largely by default, with the teams behind them failing to put up any sort of fight. That figures to change this year. It would be a massive disappointment for Atlanta and Washington if either team missed out on a top-nine slot, and Detroit, Chicago, and Charlotte could all be knocking on the door. Orlando may be solid, but they're no more than that. Will that be enough with 67% of the conference getting a playoff shot by the end of the year? Maybe.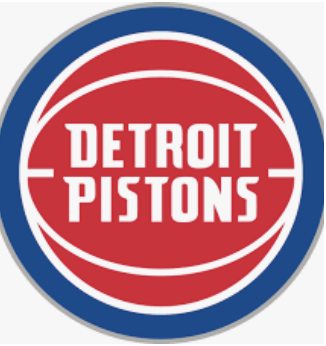 10. Detroit Pistons
Predicted Record: 31-41
Best Case Scenario: Blake Griffin is back and leads playoff push
The Pistons were rebuilding. They had just two players under contract for next season. They had three high draft picks. They had some young pieces and some potentially disposable veterans, namely Derrick Rose. Now, it's not exactly clear what's going on. Rose is still a Piston, as is Blake Griffin. Christian Wood, an emerging center who blew up in Detroit last season, is in Houston. Jahlil Okafor and 30 year old Mason Plumlee were brought in to replace him. Plumlee is now making roughly $8 million per year for the next three seasons, but that pales in comparison to the $60 million Jerami Grant will be taking home over that same period. I really do like both Plumlee and Grant for what they were in Denver – a skilled backup big with very good passing ability and a strong two-way wing who contributed in a number of ways as the third or fourth option at any given time. They're valuable players; it's just hard to understand why they're so valuable to this Pistons team. Plumlee and Grant are complementary players on a contender, and that is certainly not what this is. Their addition isn't going to change that.
From the outside, it looks like the Pistons strongly believe that Blake Griffin is back after a lost year. It's hard to explain these decisions if that isn't the case. A Rose-Killian Hayes-Grant-Griffin-Plumlee lineup with Delon Wright, Sekou Doumbaya, Josh Jackson, Saddiq Bey, Svi Mykhailiuk, Wayne Ellington, Isaiah Stewart, and Okafor coming off the bench doesn't look bad by any means, as long as Griffin is somewhere close to being the 25/7/5 with 7 3PA/game at a slightly above average hit rate player that he was two seasons ago. It's entirely possible that the Pistons are going to attempt to push for the playoffs over the next two-three seasons while simultaneously developing the youth. Whether or not that will work is another matter, but it's a plan with a chance if Griffin makes the engine run. It seems highly unlikely that we'll see a true tear-down rebuild given that both Plumlee and Grant, again not pieces that any rebuilding team would ever need, were signed to three-year deals. Detroit may be looking to push for a spot in the postseason, and Griffin's health and performance sits at the center of that plan.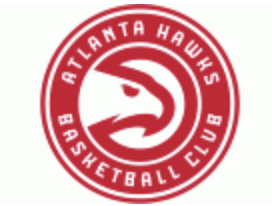 9. Atlanta Hawks
Predicted Record: 35-37
Best Case Scenario: take the playoff step after big moves
After injuries, suspensions, and overall poor play alongside Trae Young turned a potential dark horse playoff campaign into an absolute mess of a season, the Hawks went out and made sure it wouldn't happen again. Since last year's trade deadline, they've added Clint Capela, Danilo Gallinari, Bogdan Bogdanvoic, Onyeka Okongwu, Rajon Rondo, Kris Dunn, Solomon Hill, and Tony Snell to a roster that already included Young, John Collins, De'Andre Hunter, Cam Reddish, Bruno Fernandes, and Kevin Huerter. Tallying that up gives you fourteen (!!!) players that could feasibly play a role in the rotation. There's still twelve even when you take out the most likely bench warmers or buy-out candidates in Snell and Hill. How exactly is this rotation going to work (starters based on lineup Atlanta has rolled out in two of three preseason games) –
Young, Rondo, Dunn
Bogdanovic, Huerter
Hunter, Reddish, Hill, Snell
Collins, Gallinari, Okongwu
Capela, Fernandes
It's going to be very difficult to a) keep everyone happy with their role while b) playing your best players the big minutes they should be getting. Lloyd Pierce has his work cut out for him in that regard.
On the bright side for Atlanta, this is clearly a much better team. Capela is a very good center who can control the rim on both sides and provide elite finishing at the end of Young's passes. He's going to plug a ton of holes. Rondo and Dunn are both smart and tough, and they will combine to bring leadership, playmaking, and defense off the bench behind Young. Gallinari and Bogdanovic are both smooth scorers and shooters, and their ability to create their own shot is going to be unbelievably important for a Hawks team that cratered offensively whenever Young sat. Atlanta saw their weaknesses and attacked them, and they should be much better off for it.
Other questions still remain, however. Will Capela and Dunn be enough to at least stabilize a horrendous defense? Young, for all of his offensive greatness, is just ugly defensively, and Bogdanovic and Gallinari aren't going to boost that side of the ball. What kind of progress can we expect from Hunter, Reddish, and Huerter? Reddish, especially, was clearly more comfortable as a NBA player by the end of the year. Hunter flashed shot creation ability at UVA, and a defensive emergence from him and Reddish at the next level would be a godsend for this team. What are we getting from Okongwu, who doesn't have much space for playing time as things stack up now. Will he be ready to step into a major role if John Collins, who suddenly appears to be expendable, ends up somewhere else? Collins is a 20 and 10 stud who can shoot, but his flaws as a passer and defender (and the addition of Gallinari and Capela to cover his respective strengths) have seemingly opened the door for a trade. It's certainly something to watch in Atlanta.
The Hawks could end up pushing or even hanging with some of the top seven teams in the East this year. It's possible. I don't want to understate how well they did this off-season (and last year with Capela) in adding useful talent to their roster. It's really hard to see this team missing out on the top ten and a play-in shot. With that said, I'll leave them here because we just don't know what we're going to see. There are probably going to be some growing pains early on as rotations are determined and chemistry is built. Reddish, Hunter, and Huerter may not be ready. The defense is far from a certain thing. Six of the eight teams I have above them formed a very clear top six last year and don't look to be headed towards complete collapse. The seventh adds Kevin Durant and a full season of Kyrie Irving to what was already a playoff team, albeit one that wasn't much of a risk to other playoff teams. The eighth adds Russell Westbrook to a good offensive team that hung around the playoff picture despite a terrible defense. Today, I would take all eight of those teams over the Hawks, and I'm just not sure that they can prove me wrong after so many changes in a shortened off-season. The future is bright, but a 2021 playoff spot is far from secure.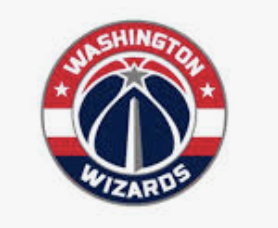 8. Washington Wizards
Predicted Record: 37-35
Best Case Scenario: make the playoffs, play competent defense
Last year's Wizards rode a solid offense and a defense that rivaled that of the Cavs, Hawks, and Trail Blazers (this is not a good thing just so we're clear) to a spot on the border of the "we're kind of in the playoff hunt?" zone. Before a late collapse, Washington's offense sat around 10th in the league. That'll do, and the addition of Russell Westbrook alongside Bradley Beal should only boost the offensive output here. Throw in the return of elite sharpshooter Davis Bertans, the potential for healthy seasons from Thomas Bryant and Rui Hachimura, and the other key addition of the playmaking Deni Avdija through the draft, and something could be cooking in DC. This really could be a special offense. The issue, of course, is the defense. This team didn't have any good defenders last year, and adding Russ and Robin Lopez, an elite rim protector who is mostly limited to just that, will not change things overnight. They might just have to hope they outscore teams, and that's not a terrible plan considering what they added to a team that was at least borderline respectable last season despite their defensive issues.
To put it simply, it's hard to see the Wizards getting worse and relatively easy to see them getting better. They don't have that much distance to climb to get into this spot. With that said, an appearance in the first round might be the cap on this roster unless they manage to jump a few spots and find a more favorable match-up. There should be a pretty sizable gap between here and the top of the East, and I don't see that shrinking anytime soon. I love Russ, and Beal is fantastic offensively. That duo on this team still doesn't translate to real postseason success unless we see Hachimura, Bryant, and Avdija all come out of the gates absolutely swinging and never slow down. It's going to be a fun and exciting year in Washington after a slog of a season, and the playoffs are a very reasonable goal. There's nothing wrong with that.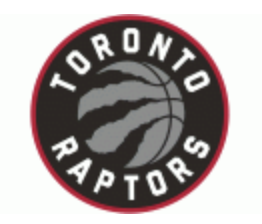 7. Toronto Raptors
Predicted Record: 41-31
Best Case Scenario: repeat last season despite more losses
Toronto taught us keep the doubt to ourselves last season, but it might be even harder to do that this time around after Marc Gasol and Serge Ibaka were switched out for Aron Baynes and Alex Len. Both big men were key cogs in an elite defense that carried an average offense last season. It's hard to see how the addition of Baynes and Len will help Toronto avoid a drop-off on either side of the ball. Len is your average traditional center who has never excelled defensively, and Baynes was incredibly inconsistent last season, finishing with just 11.5 points and 5.6 rebounds per game despite some hot streaks. He did shoot 35% from three on roughly 4 attempts per game, which is right in Gasol's range. Neither of these guys possess the passing skill, defensive ability, or overall scoring production that Gasol and Ibaka brought to the team. Even a truly elite season from Baynes where he played at his best almost every night out – something we haven't come anywhere close to seeing so far from the 34 year old – would leave some defensive holes. Toronto, quite simply, got worse.
The question is how much worse. Kyle Lowry is a year older, but he's shown no signs of slowing down yet. Fred VanVleet is back to secure the starting backcourt. Pascal Siakam will likely be motivated after a rough bubble took the shine off of a much-improved season for him. Norm Powell, OG Anunoby, Terence Davis, and Chris Boucher will lead the rest of the roster along with Baynes and Len. Rondae Hollis-Jefferson was the only other loss of note. That group doesn't look all that sexy, but neither did last year's Raptors. They're going to come out and play tough, smart basketball. I'm just not sure that they'll get the quality they need from the middle to play to last year's level. A team like this needs production from everywhere, and I don't trust Baynes and Len to consistently deliver. The defense will be a little less fierce, and the offense might struggle a little more without the creativity of Gasol and the scoring ability of Ibaka. Like I said earlier, it's hard to see how the Raptors don't get worse, and even a little drop in quality could cause a rather significant slide in a stacked seeding race at the top of the East.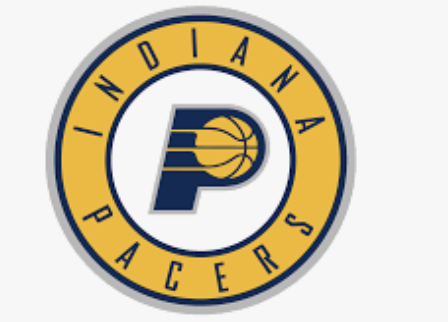 6. Indiana Pacers
Predicted Record: 43-29
Best Case Scenario: end those first round woes
The Pacers lost in the first round for the 33rd season in a row down in the Orlando bubble. It's really just been five seasons, which is still an unbelievable streak. Nate McMillan was walking the sidelines for the last four, and he was let go as a result. Nate Bjorkgen (I just noticed the Nate-Nate connection) was brought in from Toronto, and his primary goal in year one is going to be ending that streak. Ideally, that gets done by way of a playoff series win, but he could just miss the first round altogether. It's an option.
Bjorkgen is going to have a relatively similar roster to work with from last year, with the added bonus of having both Domantas Sabonis and Victor Oladipo healthy to start (and hopefully end) the season. In my view, the Pacers are essentially an optimized version of the Magic. Both teams are much better defensively than offensively. Both teams play slow. Both teams have, over the last two seasons, had firm ceilings and floors. The Pacers are just better – and not by an insignificant margin. This is a good team. Malcolm Brogdon is a stud, TJ Warren is an efficient scorer even if the bubble was a bit of an anomaly, and Myles Turner, despite valid questions about fit with Sabonis, is still a fine player to be rolling out as a starter. The bench is perfectly capable as well. The Pacers should be right in the middle of the playoff bracket again, and they could push for higher goals if Sabonis continues his All-Star form and Oladipo finally returns to his after two injury-interrupted seasons. With that said, Indiana has a lower ceiling than any of the five teams above them, and it's hard to see them beating any of them in regular season record or a seven-game series as things stand right now. A slightly higher seed is within reach, but it feels like that only happens if one of the top five slips (like Philadelphia last season). I just don't know if this Pacers team can stick with the best if all involved teams are playing good basketball.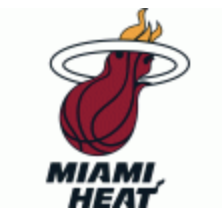 5. Miami Heat
Predicted Record: 44-28
Best Case Scenario: prove the bubble will translate and do it again
The Heat cannot get enough credit for what they did in the bubble. It was an incredible run that showcased their toughness, skill, and versatility. They ran through the best the East had to offer and then gave the Lakers their toughest challenge of the postseason despite serious injury issues. They return a very similar team this year, with Jae Crowder, Derrick Jones Jr, and Solomon Hill being swapped out for Avery Bradley and Maurice Harkless. I still don't think this team is the best in the East.
I may be wrong, and I'll admit it if I am. This piece isn't going anywhere. But let's run through some numbers from last year –
11: The Heat's league rank in regular season win percentage
8: The Heat's league rank in SRS, which combines margin of victory with opponent quality
7 and 11: The Heat's league rank in scoring and defensive efficiency, respectively
0: The number of games that will be played in the bubble this season
There are two possibilities here.
The first is that the Heat are simply made for the big games and the playoffs. It's possible. Jimmy Butler is at the center of a roster with a whole lot of hard-nosed dogs. This is a grind-it-out, winning basketball team that did well against the best teams in the league during the regular season too. This is not a team that went 4-15 against the top of the East and then suddenly ran through the conference down in the bubble. We could get to the playoffs next summer and see the same exact thing happen, even if the Heat are down here in the 4-6 seed range.
However, Miami did see a whole lot of things go their way in the bubble, and it's going to be very hard to replicate those circumstances this time around. Tyler Herro turned in his best stretch of the season during the first three rounds of the playoffs. Stepping up to the moment? Maybe. Thriving on luck and the lack of fans in an AAU-like environment? Odds are at least a little bit. Jae Crowder, a career 34% shooter from deep, turned into Klay Thompson against the Bucks, hitting 22 of 51 threes in five games. Crowder is in Phoenix now, but the odds of anyone other than Duncan Robinson bringing that type of shooting again are low to say the least. Goran Dragic and Jimmy Butler played some of their best basketball of the season in Orlando too, while the teams that Miami went up against were often turning in some of their worst. The Heat absolutely deserve some credit for that, but things really fell their way last summer until everything – from their health to Herro's performance – fell off the rails in the Finals. It's going to be tougher this time around, and I just don't think they're up to the task. We'll see if they can prove they're the kings of the East and not just the kings of the bubble.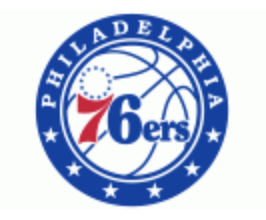 4. Philadelphia 76ers
Predicted Record: 45-27
Best Case Scenario: go from expected contention to actual contention
The Sixers are not coming off of a good year. There aren't too many teams in the league that can go through a torturous 43-30 season, but it can happen when you start that season in the top tier of contention. The four-game sweep at the hands of the Celtics, filled with late-game collapses and the absence of one of Philly's two stars due to injury, really could not have been a more fitting end.
Philadelphia ended the season in a bad mood and with an inflexible roster that didn't cater to their stars and included an underwhelming Josh Richardson, an insanely overpriced Tobias Harris, and an insanely overpriced and ill-fitting Al Horford. Things weren't looking good, and then Daryl Morey came to town. In what should be a contender for best offseason in the league, Morey flipped Richardson and Horford for Seth Curry and Danny Green, signed Dwight Howard, and brought in Tyrese Maxey and Isaiah Joe through the draft.
The Sixers look so much better for it. A Green-Curry-Harris trio fits Ben Simmons and Joel Embiid in a way that a group containing Richardson and Horford never could. Philadelphia's handling of Simmons and Embiid has been frustrating, to say the least. They've taken a young duo and made significant changes around them every single offseason without fail. It's not hard to see why they've struggled to get any better over the last three years, especially when you consider that those moves diminished the arsenal of shooters around two stars that need spacing to function and can't really provide it on their own. Now they have the best shooter in the league by percentage in Curry and a fine 3-and-D wing in Green. Joe is a high-volume shooter as well, as he took 9 threes per game in two seasons at Arkansas. Howard will bring leadership and energy behind Embiid, and Maxey could be a very good defender who can also create his own shot despite shooting difficulties. The Sixers have done very well to put themselves in a better position for next season.
But there are still things to prove. Doc Rivers never even reached the Western Conference Finals in 8 seasons with various good, talented Clippers teams. He has won a title and reached another one, but how many years need to go by before we start wondering whether it will ever happen again? The Clippers were clearly tired of asking that question. Embiid and Simmons have never reached the Eastern Conference Finals. I like both quite a bit. Embiid is as dominant of a center as there is, and Simmons is an elite defender with high playmaking ability on the other end. Being in a better team situation doesn't guarantee that they'll suddenly be ready to take the next two steps though. It might take a year or two. They're 26 and 24, and that's still young, especially for players that haven't played beyond the second round. Bringing in the experience of Rivers, Green, and Howard should help, but it's on Embiid and Simmons at the end of the day. It's also fair to question their health, which, unfortunately, has been a problem season after season. Why would it suddenly stop being one now?
The Sixers are in a much better spot. There's also a massive gap between 0-4 to the Celtics in the first round and the Larry O'Brien. There's more work to be done to fully close it.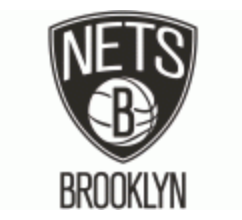 3. Brooklyn Nets
Predicted Record: 48-26
Best Case Scenario: turn hype into title
There is almost a Lakers-like feel to this Nets team where you look at the roster and have questions but also must consider the fact that this is a team with Kevin Durant and Kyrie Irving. I think it's fair to say that Irving would be last in a four-player draft with LeBron, AD, KD, but the basic point still stands. It's not exactly clear what we're looking at in Brooklyn, and that might not matter because of who's at the top. Let's run through some of those questions –
1) Who controls the center position?
Durant is a very tall man who has played 2% of his career minutes at the center position. Now, he did play around 12% of his minutes there the last two years in Golden State after never playing the position before, but that simply makes a Durant-at-center lineup an option. It doesn't come close to eliminating the need for relatively big minutes at the five spot from others. The two options are De'Andre Jordan and Jarrett Allen, with Nicolas Claxton standing a ways back in third place. Jordan is a good friend of Durant and Irving. He's a veteran with 57 games of playoff experience, and he still rebounds and finishes at good rates. He's also a 32 year old who has seen very clear drop-offs in his rim-protecting ability and offensive explosiveness, and he's 1-11 on threes across his career. Allen is 22 and a high-potential player with a quickly improving (and currently good) ability to rebound and finish, and he's becoming a pretty good defender. He can't shoot either, but he is at least 11-66 on threes in just three seasons. That represents the potential for improvement in a way that 1-11 in twelve pro seasons does not. He's also just 22 and has played 9 playoff games, all first-round. Is he ready for the bright lights?
2) Who closes games?
Durant. Irving. Joe Harris in all likelihood because he fits into any lineup you could possibly create. The rest is murkier. Do you include both Caris LeVert and Spencer Dinwiddie and push Durant to center for the final minutes of games? That won't work against someone like Joel Embiid, and it also puts four guys who are simply too ball-dominant (see question 3) on the court at once. If you're picking between LeVert and Dinwiddie, which would seem more likely than not playing either, then who do you go with? LeVert slots in better alongside Irving given that Dinwiddie is essentially a point guard who doesn't shoot the ball all that well. Do you play Allen or Jordan? Does Jeff Green get a look as a small ball center? Do Landry Shamet, Bruce Brown, or Tyler Johnson slip into a Durant-at-center lineup if the circumstances allow? These are all tough questions for Steve Nash to answer, and he'll have 72 games to find the right combinations.
3) Is there enough ball to go around?
I looked at this back in the summer as part of this overall Nets piece. I'm generally skeptical of questions like this because there are always enough touches to go around to two guys like Harden and Russ. Houston didn't fail for that reason. But are there enough touches to go around to four ball-dominant players (KD, Kyrie, LeVert, Dinwiddie)? That's a different question. The only team in the league with four comparable players by usage rate was last year's Clippers with Leonard, George, Williams, and Harrell. The first obvious difference is that Harrell plays a different role. He's not going to get the ball at the logo, dribble 10 times, and go put up a shot like the other seven guys here might. The other difference is that LA has four players there who can operate off-ball, either as shooters or finishers. Williams isn't the greatest shooter in the world at 35% across his career, but that's 1% better than LeVert and 3% better than Dinwiddie. Harrell also allowed him to be the primary ball-handler a lot more often than either Dinwiddie or LeVert will be here. At the end of the day, the Nets are going to roll out some sort of offense, and it will be fine. There are worse problems than having too many guys who can create their own shot. But someone, whether it be Dinwiddie, LeVert, or both, is going to get the short end of the stick. There are only so many minutes to go around, and you can't under-utilize KD or Kyrie just to give Dinwiddie a few extra touches. That can lead to frustration, and it can also lead to someone in the front office wondering why they're playing all four when they could trade for another player better suited to play alongside two ball-dominant stars. Keep an eye on this as the season unfolds.
4) Is KD ready to win a title outside of Golden State?
He probably is. He's one of the most gifted scorers of all-time, and he's dominated on the biggest stages. A healthy KD is a scary, scary sight. We saw a relatively similar situation with LeBron, where he left for a superteam, won his first titles, and then won again after leaving Miami. There are, however, some differences that are least worth examining. Cleveland, for one thing, never put as good of a roster around LeBron (the first time around) as Durant had in OKC, and James still managed to basically match what Durant's Thunder teams did in the playoffs. James was also the undisputed leader in Miami. The same really can't be said of Durant in Golden State. Not being LeBron isn't exactly a shortcoming, but Brooklyn's title hunt is no guarantee as things currently stand. This is where Durant's legacy will truly be measured. Just how great is he?
5) Is Kyrie going to quit in March to go and meditate in a cave?
It's possible. No matter what happens, it'll be fun to watch.
Brooklyn's chances, of course, depend on Durant and Irving being Durant and Irving. If one or both cannot stay healthy or play up to their past standards, we're looking at an entirely different ballgame here. All we can do right now is assume that we're getting the typical KD and Kyrie. If that turns out to be the case, the Nets figure to have a pretty dang good chance, especially if they find out how to best shape the rotation around their two stars.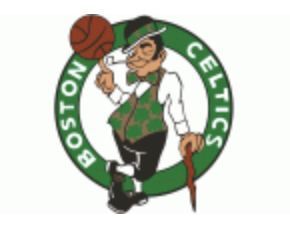 2. Boston Celtics
Predicted Record: 49-23
Best Case Scenario: take the next step and win it all
The Celtics are in a bit of a weird spot. It's hard to say just how much the absence of Gordon Hayward will end up impacting them. They beat the Sixers and Raptors without him in last year's playoffs. They also went 14-6 (70%) without him and 34-18 (65%) with him during the regular season. It's not easy to back up a claim that Boston was significantly hampered when Hayward was missing, and he never really passed the eye test for more than a few brief moments. The unfortunate cascade of injuries obviously played a significant role in that, but it doesn't change the fact that the Celtics aren't going to be limping forward after his departure. And yet, one of the available routes to the improvement needed for that final step towards the Finals is gone. Hayward pretty clearly represented an aspect of the Celtics that wasn't operating at full capacity, and it always felt like he could turn it on and bring this team to new heights if he just stayed healthy. To put it another way, he may not hurt the bottom line all that much by leaving, but he will turn up the pressure on Jayson Tatum and Jaylen Brown. They need to continue to get better to maximize this team's chances.
The good thing for Boston is that their young lead duo appears to be up to the task. Tatum is a little bit of consistency short of superstardom. At times, he was just about as good as it gets, but he also finished the year averaging 23 points, 7 rebounds, and 3 assists per game. Those just aren't superstar numbers, especially when you consider some of the lows required to create the drop-off from his best stretches. That line still represented a significant step in his third season, and there's room for more steps moving forward. Brown is another great young player who took some major leaps last year after a relatively disappointing start to his career. He put up 20, 6, and 2 per game, and both guys stack up very favorably with their age group when looking at NBA history. It's easy to forget that Tatum and Brown are 22 and 24 because it feels like they've been around for longer, and it puts the Celtics in an odd situation. Any sort of major criticism of these two seems somewhat unwarranted because of how good they look for where they are in their careers, but they're already the face of a contending franchise, which means that they need to be fully ready right now.
Kemba Walker is 30 and not exactly looking like Iron Man with his knees. Daniel Theis and Tristan Thompson (an addition that should provide a significant boost to Boston's interior toughness) are just a year or two younger. Jeff Teague, the new backup point guard, is on the other side of 30. Marcus Smart will turn 27 during the season and should theoretically be around the beginning of his prime. None of this is to say that these players are all going to roll over and retire at the end of the season, but it does mean that this is a win-now team with two centerpieces that aren't even 25 yet. Of the 52 Finals MVPs, just nine have been younger than 25. Magic had Kareem (twice). Kareem had Oscar. Dwyane Wade had Shaq. Tim Duncan had David Robinson. Tony Parker had Duncan, as did Kawhi. Bill Walton ('77) and Dennis Johnson ('79) represent what, from a quick look, appear to be the only two younger-than-25 Finals MVPs that won the award on a team headlined by players of that age group.
A Celtics title is far from impossible. They were right up there with the Bucks, Lakers, and Clippers last regular season as one of the teams that hung around the top five in both offensive and defensive efficiency. They have already shown an ability to win tough postseason series. They will have their shot. But it's also fair to question whether their best two players are ready for the timeline that the other top rotation members are on. It's no given that Tatum and Brown see linear progress walk into this season better players, and, to summarize my point, that might really hamper Boston's title hopes even if it's not an indictment on Brown, Tatum, or their respective careers.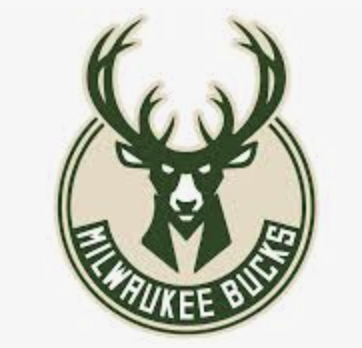 1. Milwaukee Bucks
Predicted Record: 54-18
Best Case Scenario: first title since '71
The Bucks rolled all over the league during the regular season last year, and it was their second straight season as the East's 1 seed. It's hard to see how that changes this time around. Giannis Antetokounmpo is as good as it gets, especially during the regular season. Khris Middleton is a great second option topped by almost no one other than Anthony Davis in LA. Brook Lopez is an elite defender who can space the floor on the other end. New addition Jrue Holiday is a two-way stud with far better shooting percentages than Eric Bledsoe.
The question is whether or not the Bucks can turn that regular season success into wins when it really matters. Their past failures in that regard sparked a busy offseason. Bledsoe and George Hill have been replaced by Holiday and DJ Augustin. Wes Matthews, Kyle Korver, Robin Lopez, Marvin Williams, and Sterling Brown are gone, with Torrey Craig, Bobby Portis, Bryn Forbes, Nik Stauskus, and rookies Jordan Nwora and Sam Merrill taking their place. The three central pieces in Antetokounmpo, Middleton, and Lopez are still there, but a lot has changed around them. I am, full disclosure, a Bucks fan, so my take is probably always going to be that they're the best team in the league. But, this is a team that finished a few bounces at the end of a triple overtime Game 3 away from the Finals two years ago. They ran into a Miami-based wrecking ball last summer, and the addition of Holiday, again a significantly better shooter than Bledsoe, should help cure the issues that have led to Milwaukee's playoff shortcomings. At the end of the day, they need to go out and make it happen, and that starts with Antetokounmpo, who hasn't always been at his best in the postseason. I trust that they get that done, but we won't know until it's all said and done in July.