Big Sunday Preview
4 min read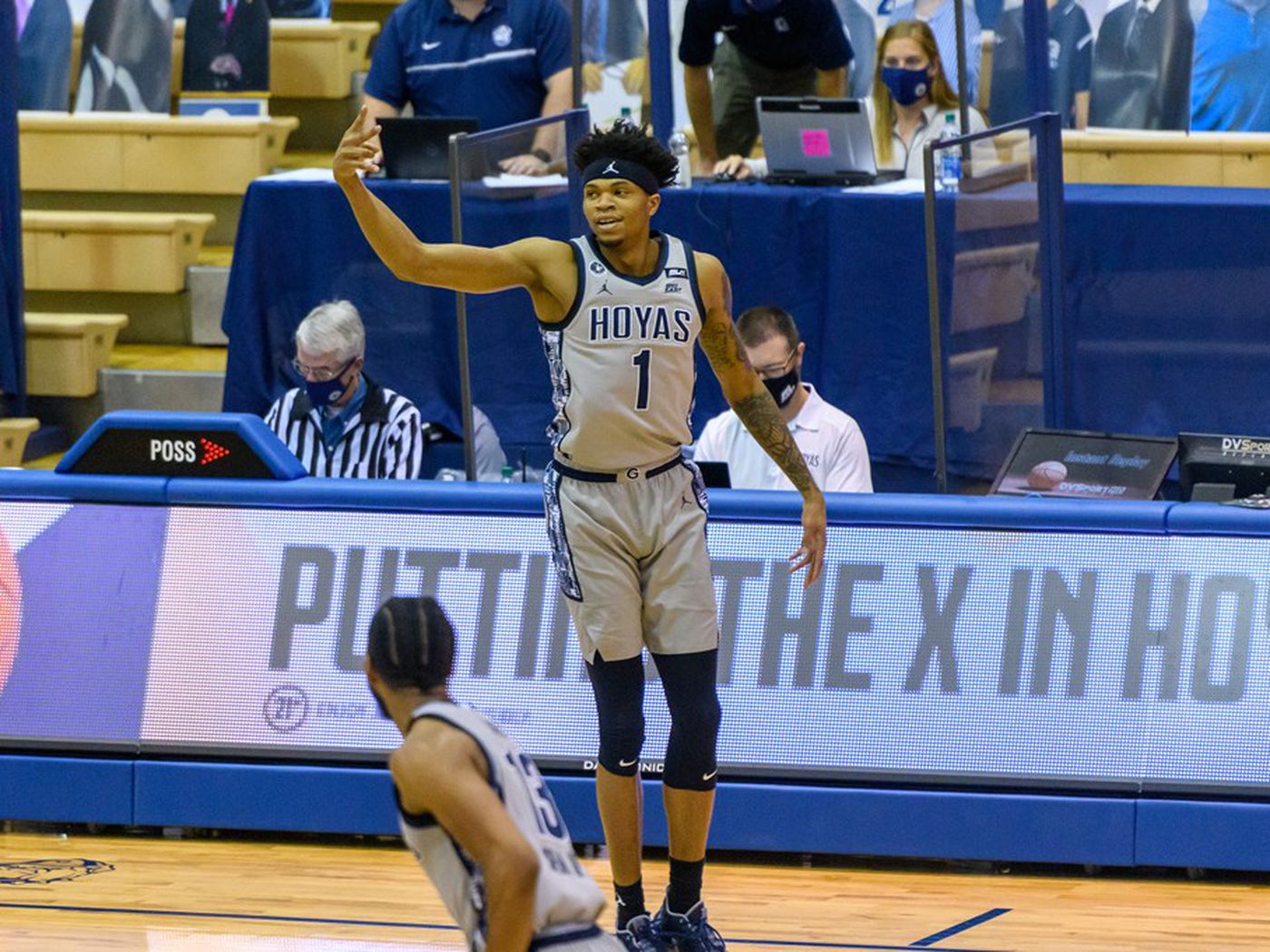 Mike Bets makes its return with the start of a new week tomorrow, but, for today, here's a quick glance at the nine big games of the day across the college basketball landscape. All times are Central.
9 Creighton @ UConn, 11:00
Creighton has looked really good far more often than not this season. They just beat St Johns 94-76, rolled past Nebraska 98-74 last week, gave Kansas everything they could handle in a 72-73 loss, and easily handled the lesser opponents on their schedule. Even with the 84-89 loss to Marquette, this is a really good team. I like them to win on the road here against a UConn team that hasn't played since December 3 due to covid. The Huskies did beat USC 61-58 their last time out, but they're probably not as good as Creighton on a good day. Their first game in 17 days doesn't qualify as that.
Pick: Creighton 81, UConn 69
13 Illinois @ 19 Rutgers, 12:00
Illinois is 5-2 with an understandable loss to Baylor and a close loss to a tough Missouri team. They beat Minnesota by nearly 30 the other day and also have a double digit win over Duke. Rutgers has gotten off to a very quiet 5-0 start, but they now have wins over Syracuse (79-69) and Maryland (74-60). I like Rutgers a lot, but this is a huge chance for Illinois to make a big statement early on in Big Ten play. There's a reason they started the season in the top ten ahead of teams like Rutgers. I think they get the job done today.
Pick: Illinois 76, Rutgers 68
Marquette has beaten both Wisconsin and Creighton. They also have three losses to Oklahoma St, UCLA, and Seton Hall. It's never clear which version you're going to get. Wisconsin and Creighton aren't similar teams either, so it's not a situation where Marquette is just built to take down a certain type of opponent. Xavier, on the other hand, is 7-0, but three of those wins were decided by a possession or less. Their most impressive wins have come in the last two games – Cincy 77-69 and Oklahoma 99-77. This one could go both ways, but I'll take Marquette to bounce back and hand Xavier a loss that they should probably already have.
Pick: Marquette 70, Xavier 66
Oklahoma State @ 11 Texas, 1:00
Two 6-1 Big 12 teams meet here. OK State has close wins over Marquette and Wichita State and their only loss came by 1 point against TCU. On the other hand, they've also let UT Arlington and Oral Roberts stay within 7, and their wins over Oakland and Texas Southern were also within 20 points. Texas has wins over Davidson, Indiana, and UNC, with their sole loss coming to Villanova. They've won by 36, 21, and 16 against lesser opponents. Everything from results to preseason expectations would point to Texas being the better team here. I like them to prove it with a win.
Pick: Texas 69, Oklahoma St 61
Providence @ Seton Hall, 3:30
Providence is 4-2 and coming off their best win of the year, a 79-70 triumph over TCU. They lost two of three against Indiana, Davidson, and Alabama at the Maui Invitational, and they weren't close in either of the losses. Seton Hall has been all over the place on the way to 5-3, but they've started off conference play with wins over St Johns and Marquette after a huge comeback win over Penn St in their last meaningful non-conference game. They're in form, and the win over TCU isn't enough to suggest that Providence is too. I like Seton Hall to make it 3-0 in conference.
Pick: Seton Hall 71, Providence 65
Georgetown @ St John's, 5:30
Neither team has been particularly convincing so far. Georgetown blew a big lead over Villanova in a second half that they lost by 26. They also lost to Navy, though they kept West Virginia within 10. St John's almost lost to St Peter's and Rider, almost blew a big lead of their own against Boston College, lost to BYU by 6, and have started Big East play 0-3 with losses to Seton Hall, Creighton, and… Georgetown. That game was back-and-forth and ended 97-94 in OT. This one should be just as tough to call, but I'll lean towards a Georgetown team that should be in slightly higher spirits than St Johns.
Pick: Georgetown 82, St John's 78
Michigan State @ Northwestern, 6:00
Michigan State has wins over Duke and Notre Dame. They're also 0-4 ATS against the bad teams that they've played. That makes it hard to get a great read on them, but this does look a good team at the very least. Northwestern is 3-1. They've been very impressive against inferior opponents but also lost 70-71 to Pitt in their only real challenge. MSU is better than Pitt. They should win this one somewhat comfortably.
Pick: Michigan St 80, Northwestern 66
Saint Louis @ Minnesota, 7:30
St Louis has been one of the most impressive teams in the country so far with wins over LSU and a short-handed NC St team and an average margin of victory of 33 in their other four games. Minnesota has been all over the place despite starting 6-1. They just lost to Illinois by 27 and have been held within 10 by both Loyola Marymount and North Dakota. They have a decent win over Boston College and some bigger wins over UW Green Bay and UMKC, but they've been less than impressive overall. That's the exact opposite of St Louis, who gets another win today.
Pick: St Louis 83, Minnesota 75
Washington @ Colorado, 9:00
Washington has been a train-wreck so far, losing to Baylor (34), UC Riverside (15), Utah (14), Oregon (3), and Montana (8) with a blowout win over Seattle their only bright spot (and victory) so far. They've been slightly better in their most recent losses, but that won't be enough against a 4-1 Colorado team that is +119 in their four wins.
Pick: Colorado 77, Washington 62