Play-In Preview
12 min read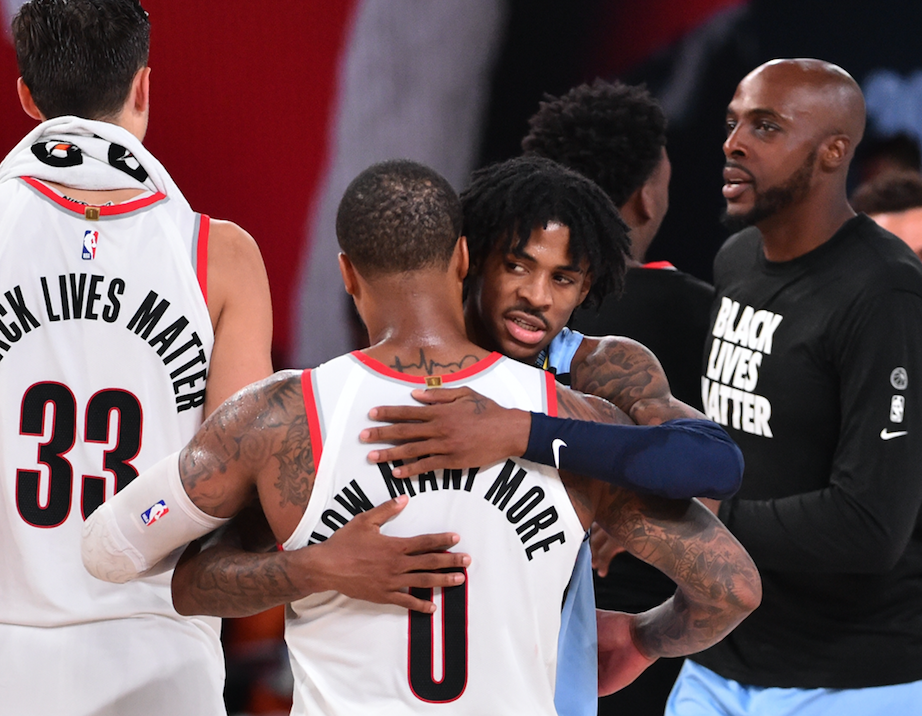 Today marks the first official playoff play-in game in NBA history. Despite strong efforts from the Suns and Spurs, we're getting the match-up we were set to have heading into the bubble. The Trail Blazers and Grizzlies switched seeds, but they were able to maintain their respective spots in the top nine, even though it took wins in their final games of the regular season to do it. I'm going to run through a quick overview of the play-in before looking at each team's performance in the bubble, any major changes since the restart, and keys to today's game. I'll end with a prediction.
The Game: Portland Trail Blazers v. Memphis Grizzlies
The Place: The Field House at Disney World in Orlando, FL
The Time: 2:30 p.m. Eastern
The TV: ABC
Projected Lineups:
POR – Damian Lillard, CJ McCollum, Carmelo Anthony, Zach Collins, Jusuf Nurkic
Bench (in order of projected playing time) – Gary Trent Jr, Hassan Whiteside, Mario Hezonja, Anfernee Simons
MEM – Ja Morant, Dillon Brooks, Justin Anderson, Anthony Tolliver, Jonas Valanciunas
Bench – Grayson Allen, Brandon Clarke, De'Anthony Melton, Gorgui Dieng
Important Game Notes –
If the Trail Blazers win this game, they move on to face the Lakers in the first round of the playoffs.
The Grizzlies need to beat Portland twice to advance. If Memphis wins today, the two teams will play again tomorrow (4:30 p.m. on ESPN) in a win or go home match-up.
Memphis will be without Jaren Jackson Jr. (meniscus) and Justise Winslow (hip), who has yet to play for the Grizzlies since being acquired at the trade deadline. Backup point guard Tyus Jones (knee) is doubtful, and he has not yet played in the bubble.
Portland will be without Trevor Ariza (personal), Rodney Hood (achilles), and Caleb Swanigan (personal). All three are done for the season and haven't played in the bubble. CJ McCollum is reportedly playing with a fractured back and has been doing so since Portland's bubble opener.
The first game of the playoffs for the winner won't be until Tuesday, so there will be at least one day off for whichever team makes it through. However, the Lakers will enter that series opener with a three day rest advantage if this play-in takes two games.
How are they playing?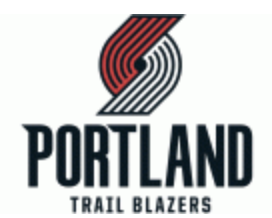 Portland Trail Blazers
Record: 35-39
Bubble Record: 6-2
Conference Seed: 8th in West

Bubble Results:
Grizzlies – W, 140-135 in OT
Celtics – L, 124-128
Rockets – W, 110-102
Nuggets – W, 125-115
Clippers – L, 117-122
76ers – W, 124-121
Mavs – W, 134-131
Nets – W, 134-133
The clear theme here is close, high-scoring games that tended to go Portland's way. The Blazers were 1st in bubble scoring and 21st in bubble scoring defense. Their 6-2 record put them in a tie for third, but they were only 7th in average point differential. That's not a hugely concerning difference, but it does suggest that their wins were relatively close. Portland was also second in the bubble in average margin of loss from their two losses. They weren't getting blown out by anyone either.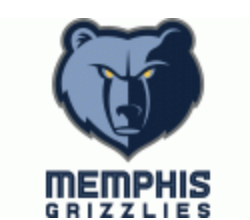 Memphis Grizzlies
Record: 34-39
Bubble Record: 2-6
Conference Seed: 9th in West

Bubble Results:
Trail Blazers – L, 135-140 in OT
Spurs – L, 106-108
Pelicans – L, 99-109
Jazz – L, 115-124
Thunder – W, 121-92
Raptors – L, 99-108
Celtics – L, 107-122
Bucks – W, 119-106
Both of Memphis's wins came in blowout fashion against superior teams that were resting or missing players. They lost a few close ones and a few that weren't all that close, but they played relatively well for their record. The Grizzlies were 12th in the bubble with an average point differential of -1.0 despite tying the Pelicans for the 20th best record. Of the twenty-one teams that lost a game in Orlando, Memphis was 7th in average margin of loss. Unlike Portland, the Grizzlies ran things through their defense. They ranked 5th in bubble defense and 17th in bubble offense.
What's Changed since March?
BLAZERS –
He hadn't played since March of 2019, and he returned to provide a big lift, averaging 17.6 points, 10.2 rebounds, 4.0 assists, and 2.0 blocks while topping 31 minutes per game. He's far more versatile offensively than Hassan Whiteside, and, though the numbers haven't really backed it up so far, he's theoretically more versatile on the defensive end as well.
Zach Collins is also back
Collins only played three games before injuring his shoulder back in October. He isn't exactly lighting it up down in Orlando, as he's averaging 7.0 points and 6.3 rebounds in roughly 26 minutes per game, but Collins has been key even as another body to throw out there. Portland has been missing depth all year, and he's a quality option in the sixth man role. Technically, Collins is a starter, but Gary Trent Jr. has been playing more minutes overall off the bench.
Trent has been stepping up
Trent Jr. is averaging 34.1 minutes per game in the bubble, up by more than 12 minutes from his overall season average. He's scoring 16.9 points per game (up by eight points) and shooting 50.7% from three (up by roughly nine percent), though he has cooled off over the last three games (6-22 from deep). In Orlando, Trent has built on a solid season as a bench guard and turned into one of Portland's five most important players. He provides floor spacing whenever he's on the court, and, on a team with Damian Lillard, CJ McCollum, and Carmelo Anthony, he's the de facto go-to perimeter defender. That doesn't mean he's a good defender, but look for him to get the tough assignments for as long as Portland's season continues.
Portland is passing a little more
The Trail Blazers were last in the league with 20.2 assists per game before the break. That's not necessarily a bad thing – assists are more a measure of offensive tendencies than offensive quality – but it did mean that Lillard, McCollum, and, to a lesser degree, Anthony, were creating a huge amount of looks out of isolation. That hasn't really changed, but the return of Nurkic and Collins does mean that there are a few more outlets for passes. The Blazers are averaging 24 assists per game in the bubble, good for a tie for 15th in the league, and Nurkic especially is a target for those added assists.
The Blazers are better offensively and worse defensively
This was true of more than one team in the bubble – scoring peaks raised dramatically though there wasn't much of a shift in average scoring efficiency. The Blazers went from averaging 112 points per 100 possessions (10th) to leading the league with 122.5 points per 100 in the bubble. For reference, that's nearly seven points more than the pre-break Mavs, who set a league record with their 115.8 points per 100 possessions. Eight teams, including Dallas, have topped that mark so far in the bubble, but, again, there's no clear shift in overall scoring. The median total before the bubble was 110.6 points per 100 possessions; it was 110.85 in the eight seeding games. The bottom half of bubble offenses all posted worse scoring efficiency than the pre-break Suns, who were 16th in the league. What does that mean? The Blazers are pouring it in, but it might be at a rate that's unsustainable over a longer stretch of games.
That could be a problem because Portland has been really poor defensively. They've always been bad – they were 27th by defensive rating heading into the suspension of play – but they've taken another step down in Orlando. After allowing 113.6 points per 100 possessions during the first part of the season, Portland has given up 120.4 points per 100 in the bubble (20th). Like the offense, this might also be an unsustainably high number given that offenses as a whole haven't been any better in Orlando, but the bottom line is that Portland's offense is barely better than their defense. That won't change even if the two move towards the mean over their next few games. They need to outscore teams because they aren't stopping them.
GRIZZLIES –
No more Jaren Jackson Jr.
Jackson tore his meniscus in Memphis's third bubble game. In those first three games, they were 0-3 with an average point differential of -5.7 against the Blazers, Spurs, and Pelicans. In the five games since, they've gone 2-3 with an average point differential of +1.4. They lost by an average of 11 points per game in their three losses, but there was also an uptick in competition with the Jazz, Raptors, and Celtics. This would suggest that Jackson isn't the most impactful player at this point in his career – a notion backed up by his on-off split (-4.3). The Grizzlies were +1.3 per 100 possessions with Jackson on the court and -3.0 per 100 when he played.
That's typical for young players, and it doesn't mean Jackson isn't good. He was second on the team in scoring and first in both blocks and made threes per game. He's already a great floor spacer with two-way ability, and he dropped 33 on the Blazers when they played two weeks ago. Memphis misses what he brings to the game, even if they are still able to play well without him.
Allen is playing great basketball
Grayson Allen has stepped up in a big way down in Orlando in relief of the injured Tyus Jones, a solid shooter who led the league in assist-turnover ratio before the break. Allen is shooting 48% from deep and averaging 13.6 points per game, and he's become a key part of the rotation, ranking between third and sixth in minutes played in each of the eight seeding games. Like it or not, Allen has staked his claim to a spot in future NBA rotations with his bubble performance, and he's going to be an important part of Memphis's efforts in this game.
Morant struggling to find a rhythm but producing great numbers
Ja has been wildly inefficient from the jump in the bubble. He's shooting 39.4% from the field, a drop of roughly ten percent from his pre-break average. He's also shooting exactly 25% from deep, another drop of almost ten percent from his pre-break numbers. Morant wasn't incredibly efficient to begin with, but he's far better than this. A return to the mean could come as early as today. Watch out if it does – he's averaging roughly 2 points per game more despite the efficiency issues to go along with almost 3 more assists and rebounds per game each.
Memphis scoring slightly less, playing slightly better defense
The shifts here aren't as dramatic as they are for Portland, but the bubble Grizzlies are scoring 1.8 points less per 100 possessions. They're also holding their opponents to 1.8 points less per 100, which leaves them right where they were before the break by net rating. They were 15th out of 30 back in March, and they were 12th out of 22 in Orlando. This is still a perfectly mediocre team, even if their record might suggest otherwise.
Grizzlies shooting worse from the floor
Memphis is only hitting 45.4% of their shots, a decrease from they 47% hit rate they posted through March. They're also down to 31.7% from deep after hitting 35.4% of their threes before the break. Some of that, especially on the threes, can be attributed to the absence of Jackson, but not all of it. At some point, the Grizzlies are likely to trend back towards their averages, and that will lead to better offensive production. Against a Portland team that is destined to do the same in the opposite direction (they've been more efficient in the bubble by almost the exact same margins), that could end up being the difference.
3 Keys to the Game
BLAZERS –
Lillard is one of the premier scorers in the league, but he's been on a different level recently, averaging 51.3 points per game over Portland's last three contests. Those were all wins. In the five previous bubble games, where Portland went 3-2, Lillard averaged 29.4 points per game, with his 45-point performance against the Nuggets coming in their biggest win.
Portland might need one to win, but the odds of another 40-point game aren't all that strong here. Why? The Nuggets, Sixers, Mavs, and Nets are 22nd, 17th, 21st, and 18th in bubble defensive rating. Against four better defenses, Lillard is averaging a relatively tame 25.5 points per game. The Grizzlies are the best bubble defense he will have faced, and they held him to 29 in their opener.
If he goes for 40 again, the game will be in his hands. If the Grizzlies manage to contain him, it's a very different ball game.
Whatever happens with Lillard, it's going to be key for his teammates to step in and make shots. This will be especially true if he's held somewhere in the 20-30 range. The problem is that they've been inconsistent over the last eight games –
Carmelo Anthony has scored as many as 26 and as few as 7 in the bubble. He's shot as low as 25% and as high as 70% from the floor.
Gary Trent Jr. has shot 27% from deep over his last three games after torching the nets early in Orlando. His 16 points against the Nets was tied for his fifth-best showing in the bubble, and his worst two came in the two games prior.
CJ McCollum has been understandably iffy since the Grizzlies game where he fractured his back. Outside of a great performance against the Clippers, CJ is averaging 16.5 points per game and shooting 36% from the floor and 31% from deep.
Jusuf Nurkic is shooting 49.5% from the field in Orlando and has topped 50% just twice.
If Lillard drops 50, it's enough to keep them in games, but Portland is going to need a more consistent and efficient effort from their supporting cast to win this game. If McCollum and his back can't provide their typical second option performance, then others will need to replace what he's lost.
Play some sort of defense
It's simply impossible to run away with games when you're allowing your opponents to score more than 120 points per contest. There's a reason that all of Portland's games are so close. When you don't play defense, the other team is able to stick around no matter how good you are offensively, and that leads to a toss-up of a game in the final minutes. Avoiding that would be nice. If the Blazers lock down here – which they probably don't have the ability to do – they could produce a comfortable win. Just don't expect a blowout unless we see that sudden dramatic shift defensively. This game will likely be close all the way until the end unless Memphis produces an incredible showing.
GRIZZLIES –
The Grizzlies are the better defensive team by a country mile. If they're able to buckle down and consistently get stops, this game will be in their hands. If this turns into a shootout where both teams are racing for 130 or 140, the Blazers will have the clear advantage. Memphis also has a tendency towards pace (4th fastest in the bubble) that Portland (13th) doesn't have. Getting out in transition will be key, and it could lead to some easier looks to get Morant going early on.
I went through the numbers above, but holding Lillard to a reasonable amount of points and making his teammates do the work is going to be massive for the Grizzlies here. If Melo, Gary Trent, and fractured back CJ beat you by playing flawless offensive games, then you shake your head and move on. If you let Dame go for 60, that's on you. Lillard is the lone superstar in this game, and it will take a team effort to contain him. Memphis has the defensive tools to do it, and their season will likely depend on their ability to make it happen.
It's win or go home. There is no tomorrow unless you win today. Memphis had control of the eight seed all season long until they let it slip in the bubble. Their win over the Bucks gave them a chance to re-earn that playoff spot, and it's not going to happen unless they turn in one heck of an effort today. Morant, Valanciunas, Brooks, Allen, Clarke, and everyone else is going to need to be on the top of their game. Given that Morant and Valanciunas both produced triple-doubles against Milwaukee, there's reason to believe that this team is capable of this sort of performance.
My Prediction
I like the Grizzlies here. There's no doubt that Portland has impressed in the bubble, but there are cracks in that armor. Lillard has gone off for monstrous games and they're barely winning because they simply can't play defense. What happens if he takes a step back and the supporting cast can't cover for him? Even if he drops 50 again, the Blazers arguably don't have the tools to run away with this game. They haven't in their past three games. Everyone is already talking about Portland's ability to beat the Lakers. They're talking about why they wanted to see the Suns in this game instead of the Grizzlies. Don't think that Memphis isn't hearing that stuff. They prove a point in this one.
Grizzlies 123 – Trail Blazers 116