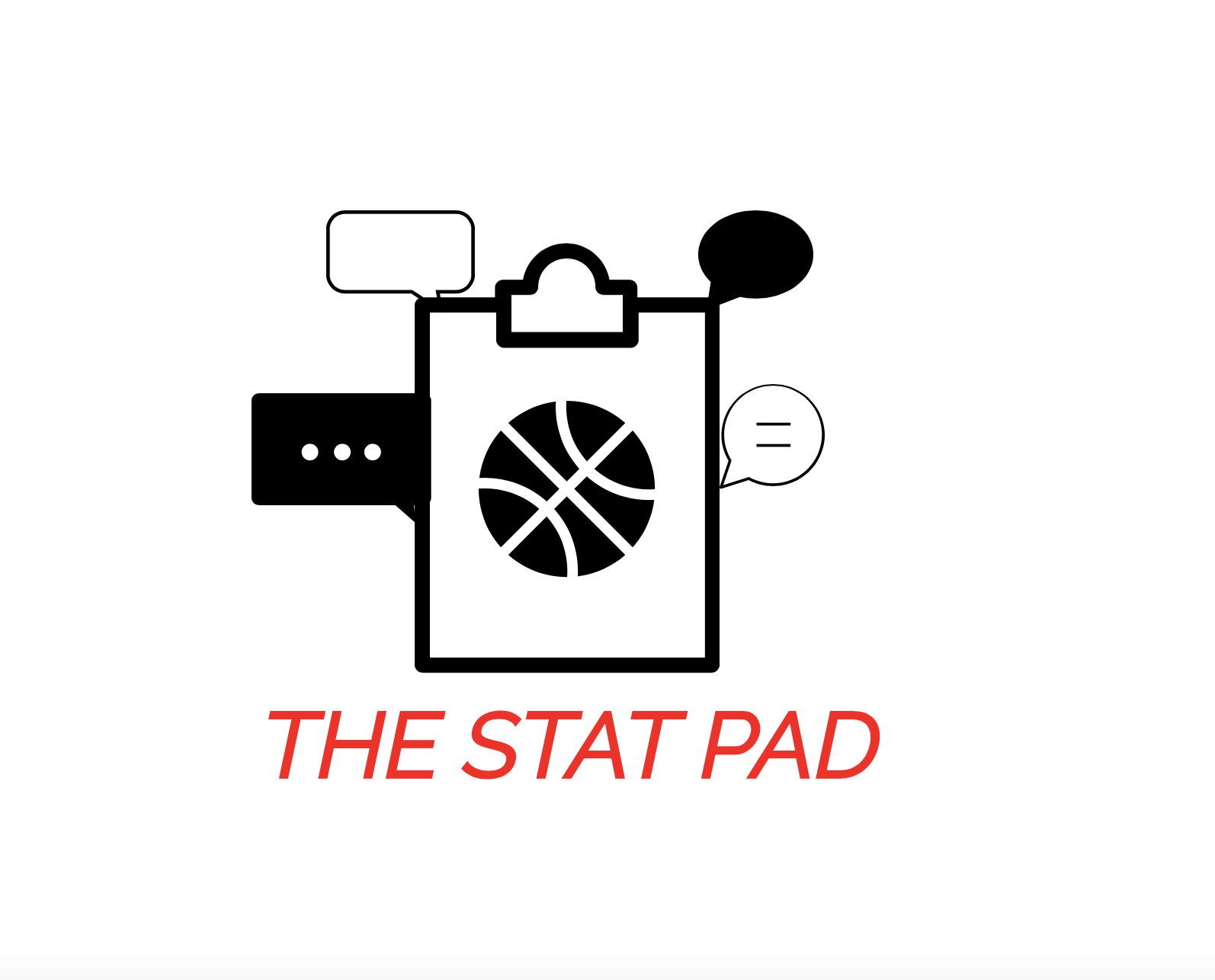 Welcome to The Stat Pad, a weekly roundtable discussion about the storylines surrounding some of the week's biggest games. Here is the roundtable discussion for February 24 – March 1.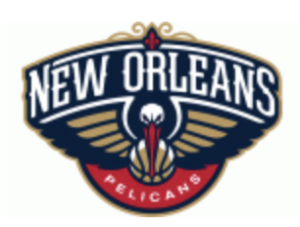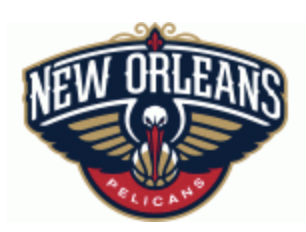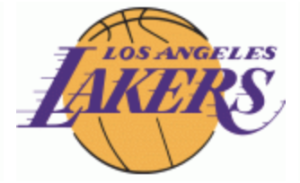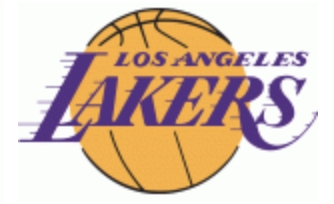 1. The Pelicans visit the Lakers on Thursday. Are we sure that Los Angeles won the Anthony Davis trade (Davis to LA for Brandon Ingram, Lonzo Ball, Josh Hart, a pick that became Jaxson Hayes and Nickeil Alexander-Walker, two more future first rounders, and a first round pick swap)? 
Ethan Jesselson: 
If there's such a thing as a win-win trade, this is it. Two teams on opposite trajectories made a trade that has proved mutually beneficial. 
For the Lakers, they needed an allstar to pair alongside Lebron to help maximize his window and compete for a championship. Despite the talent of the Lakers' young core (Ingram, Ball, Hart), they were only going to be performing at their best when Lebron would be declining and playing at his worst (if such a time ever comes). Their opposite timelines made it hard to maximize their team potential. Anthony Davis, a unanimous top 10 player and defensive ace, was a great piece to target.
On the Pelican's end, their cornerstone superstar was unhappy and openly stated that he was not going to return to the team once his contract expired in 2020. Though Davis's public demand seemed to have stripped the Pelicans of any leverage, they still were able to bring in an incredible haul for the 7x allstar. They got Brandon Ingram, who now has made his first all-star game after averaging 25 ppg this year, a promising floor general in Lonzo Ball if he can remain healthy, a nice shooting rotational player in Josh Hart, and what was 3 first rounders and a first round pick swap to pair alongside a surefire future star in Zion Williamson. They skipped all the struggles of rebuilding a team when moving on from your star player.
At this moment in time, though, you have to give the edge to the Lakers because they are doing exactly what they intended to do when cleaning house for AD- compete for a championship. The Pelicans' goal was to compete for a championship once their young guys develop. We have to wait and see if their vision comes to fruition before labeling them the winner.
Michael Regan:
For the Lakers, this is pretty simple. If they win a title with Anthony Davis, they win their side of the trade. Lifting that trophy once is worth giving up whatever it takes to get there. I agree that a trade for a star in their prime was necessary given LeBron's age. That said, the Bucks are the clear title favorites right now, and their title window, along with a number of other title windows (Celtics, Mavs, Clippers, Warriors, Nuggets, Rockets, etc.) will likely be open for as long or longer than that of the Lakers. Winning a title over the next few seasons won't be easy, and as soon as James hits his decline, that title window slams shut. The Lakers are +11.2 points per 100 possessions when James is on the court (2nd to the Bucks). They're -0.5 points per 100 possessions when James is on the bench (East 7 or 8 seed territory). We've all seen what happens when Davis is the primary star.
If, a few years from now, the Lakers haven't won a title, we're going to have to start asking if the Pelicans not only won their side of the trade, but also dominated the trade as a whole. Because they got an absolute haul for their disgruntled superstar. Anytime that you have an upset star – especially one that wasn't taking you anywhere to begin with – it's a win to get a number of high potential players and picks in return. That's exactly what the Pelicans did. Let's break that return down. 
Brandon Ingram has become a breakout star in his first season in New Orleans, averaging roughly 25 points, 4 assists, and 6 rebounds per game on 40.5% shooting from deep. Lonzo Ball, after recovering from early season injuries, has become a key starter, averaging 12 points, 7 assists, and 6 boards per game on a much improved 37% from deep. Since December 23, when he made a permanent return to the starting lineup after those injury issues, he's averaged 13.4 points, 8 assists, and 7.2 boards per game. He's hit 39.4% of his threes on 6.9 attempts per game. The Pelicans are 17-9 over that stretch. Ball is, at the least, a future stud if he stays healthy. Josh Hart has become a key bench piece, averaging 10.7 points and 6.5 boards on 36% from deep. Those are three very important pieces between 22 and 24 years old, and New Orleans also received three combined picks and pick swaps. That first pick became a promising big man in Jaxson Hayes and a potential scorer/playmaker in Nickeil Alexander-Walker. The Pelicans, again, are 17-9 over their last 26 games, a stretch that has coincided with their roster finally getting healthy. Zion Williamson is putting up Shaq-like numbers in his first few weeks as a pro, and he, Ball, Ingram, and Jrue Holiday and Derrick Favors, both still slightly under 30, form what has been a wildly successful five-man group. The Pelicans have been hampered by injuries this season, but if those issues stay in the past, this is a potential contender for years to come. New Orleans went 33-49 last year with Davis as their guy. They were never able to make it work with him. Switching directions was the only way to go, and they've done it (so far) with an unbelievable amount of success. They won this trade. The only question is whether Davis can help the Lakers win it too. 
Colin Bradley:  
It is not easy to say whether the Lakers "won" the Davis trade as the Pelicans also improved immensely from the trade gaining a solid core to build around a potential all-time great in Zion Williamson. It is, however, easy to say it was a good move by the Lakers to make the trade at this time. The young players they traded away had shown in the 2018-19 season that they were not the correct group to put around Lebron James and with Lebron getting older, it's very risky to keep the same group around him in hope of developing the team's chemistry. Pairing Lebron with another star player in Anthony Davis put the Lakers at a level that could easily compete with the other great teams in the league and made them legitimate title contenders, a transition needed while Lebron is still playing near his best. Overall, has seemed to be a great trade for both teams thus far.
Nabil Chamra: 
Simply put, no. Unless one of the future draft picks or one of the players the Pelicans got in the deal turns into a perennial MVP candidate, the Lakers still win this deal. The Lakers have Anthony Davis, assuming he re-signs with the team as planned, in his prime for at least 4-5 more years with who is still the best player in the league, Lebron James. In this league, you need at least two stars to contend for a championship, and I do not see that happening with any of the players or picks the Pelicans got in this deal while the Lakers have at least 3 years left of contention with AD and Lebron.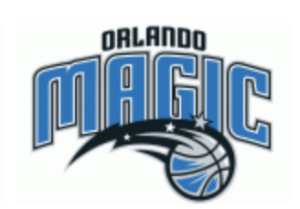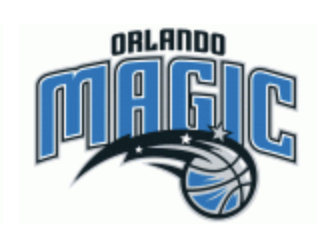 2. The Magic visit the Hawks on Wednesday. For now, they are holding onto a playoff spot in an Eastern Conference that only has six above average teams, but it's been an uninspiring season in Orlando. What do the Magic need to do to get out of their current cycle of mediocrity?
Ethan Jesselson: 
Sadly for Magic fans, they're in a difficult spot to really turn themselves around. They've been staring at mediocrity for a long time, hovering around 30ish wins for a long time: good enough to not get franchise-altering players in the draft, but so far from good that they need more than a one player fix.
So how do they get over this hump?
First, players are going to have to learn to stay healthy. Jonathan Isaac was having a promising 3rd year (finally) until getting injured for the year. He's now played less than 35 games in 2 of his 3 NBA seasons. Vucevic has missed 11 games this season. Last season, when their big 3 (literally) of Gordon, Vucevic, and Isaac all played 75 games, they made the playoffs. There's some talent here, but they need to stay healthy.
Additionally, the Magic have done a pretty poor job of drafting players or keeping talent. A look at their draft history since entering the lottery in 2013:
2013- 1:2, Victor Oladipo- traded to OKC for Serge Ibaka
2014- 1:4, Aaron Gordon- still hasn't won a dunk contest, let alone make an all-star game, has one season averaging over 16 ppg
          1:12, Dario Saric- traded to Philly
2015- 1:5, Mario Hezonja- never even averaged 10 ppg
2016- 1:11, Domantas Sabonis- traded to OKC for Serge Ibaka
2017- 1:6, Jonathan Isaac- alright
          1:25, Anzejs Pasecniks- WHO??? Now in Washington.
2018- 1:6, Mo Bamba- he's lucky to ever be as good as his song
2019- 1:16, Chuma Okeke- isn't playing this year
Not only have they given up on the wrong players too early and sucked at finding talent, but look at the positions they keep drafting: they're mostly all bigs or long, athletic wings! They have not drafted a guard AT ALL since 2015! In a guard, shooting driven league, it is deplorable that they have not addressed their backcourt ONCE through the draft in roughly 5 years! They acquired Markelle Fultz in a trade, and it may even work out pretty well. But he can't shoot either and we never know when another long injury is going to take him away, unfortunately.
For this season, there isn't much else to do to improve than hope that Fultz breaks out completely and Aaron Gordon gets a consistent jumper. Moving forward, they need to fix up their drafting, guard play, and stay healthy.
Michael Regan: 
I don't know if there's much reason for hope in Orlando right now based on what's happened in recent years. From 2006 to 2012, the Magic made the playoffs six years in a row behind Dwight Howard, Stan Van Gundy, and a strong cycle of supporting players that included Rashard Lewis, Jameer Nelson, Hedo Turkoglu, JJ Redick, Vince Carter, Ryan Anderson, and Josh Richardson. They made The Finals once and won 50 games four times. In 2012, that all came crashing down. Orlando made the playoffs in the lockout shortened season, but it was with their worst winning percentage since '06. The Magic entered the next season without Van Gundy and Howard, and they won an average of 27.4 games per year over the next five seasons. That by itself isn't a terrible thing. You almost always have to lose to rebuild, especially when you play in a place like Orlando. The problem, as Ethan pointed out, is that the Magic failed to do much building in those years of struggle. 
The rebuild started off well. In 2013, the Magic acquired Tobias Harris in a Redick-based trade with Milwaukee. That summer, they drafted Oladipo. Those two joined a roster that featured Nikola Vucevic, who has since developed into the best player on the Magic. All three are, today, solid starters. Oladipo, at his best, is an All-Star. So is Vucevic. Harris isn't far behind. A rebuild that lands all three in year one would seemingly be destined to work, but the Magic managed to mess it up. 
Harris and Oladipo never hit their peaks in Orlando, and the Magic made a few terrible transactions in 2016 as a result of their inability to develop their youth. First, they traded Harris to the Pistons for Brandon Jennings and Ersan Ilyasova in a bid to free up space for newer players in Aaron Gordon, Evan Fournier, and Mario Hezonja. Jennings and Ilyasova never made an impact in Orlando, Hejonza has been shipped from team to team since being drafted, Fournier has become a solid but unspectacular scorer, and Gordon, like Harris before him, has become a solid starter for the Magic that sits at least a few rungs beneath his potential. Harris, meanwhile, has thrived at every stop since leaving Florida. A few months later, Orlando made the absolutely insane decision to send Oladipo, rookie Domantas Sabonis (another future All-Star), and Ilyasova to the Thunder for Serge Ibaka after the 2016 season. It was a win-now move for a team that wasn't close to winning, and the Ibaka era ended halfway through the next season when he was traded to Toronto for Terrence Ross (a solid bench scorer) and Anzejs Pasečņiks. To recap, the Magic turned Tobias Harris, Victor Oladipo, and Domantas Sabonis into Terrence Ross. Even Ross's family is wincing at the thought of that.
Those moves took the Magic from a potential contender in today's NBA to a team with a ceiling at the bottom of the playoff bracket. There's only so much that a team led by Vucevic, Gordon, and Fournier can do, and their big salaries – 4 years and $100 million for Vucevic, 3 years and $53 million for Gordon, and 2 years and $34 million for Fournier – make it hard to move on from that core. The Magic reportedly tried to trade Gordon at the deadline, and they likely failed to find anyone that was willing to give up anything of comparative value. Orlando's rebuild only got them halfway to where they wanted to be because they failed to fully develop anyone other than Vucevic and because their front office made a number of baffling trades and contract decisions. Until those trends start to reverse, there's nothing that can be done here. Even if they manage to move on from the Gordon-Vucevic-Fournier era before all those contracts are up, it'll likely leave them in the same spot they were in seven years ago – really bad and in serious need of strong player development and smart front office moves. There's little reason to believe this franchise is capable of those things. 
That said, there have been some positive signs here. Chuma Okeke tore his ACL in last year's NCAA tournament, but if he recovers, I like him a lot. Isaac, before his injury had been leading a defensive revolution under second-year coach Steve Clifford. That revolution has, over the last two years, boosted the Magic out of their spot near the bottom of the East into a spot near the bottom of the East playoffs. Former number one pick Markelle Fultz has seen a revolution of his own this season, averaging 12 points and 5 assists per game after a terrible start to his career. Building on their strengths will be key. The problem is that both of those guys have serious limitations. Isaac is iffy at best offensively, and Fultz is shooting worse than 27% from deep. Okeke too will need to be developed, which brings us back to the developmental failures. Mo Bamba has been a prime example of those issues. Bamba is a nice athlete with a freakish 7'10" wingspan, and yet he hasn't made much of an impact in his first two seasons. Isaac, Fultz, Bamba, and Okeke could be special. Then again, the same could have been said about Harris, Oladipo, Vucevic, and Sabonis. Orlando's ability to learn from their past will determine their future. The early returns aren't super promising. 
Colin Bradley:
Looking at the past of the Orlando Magic, the only times they have had success as a franchise is when they have an absolute star such as Dwight Howard or Penny Hardaway. The best player on the current roster is Nikola Vucevic, who is surrounded by a load of role players, a few with promising potential. This build does not look great for the future and is certainly not enough to find success currently with so many competitive teams they would have to face in the playoffs. The Magic need to invest in talent discovery through the draft and development in the promising young players they have, such as Mo Bamba and Jonathan Isaac. To get off the treadmill of mediocrity, they are going to need to find a star.
Nabil Chamra: 
The Magic need to blow the roster up to get out of mediocrity. Nikola Vucevic and Terrance Ross are 29 and Evan Fournier is 27 and they are not close to the stars you need to contend in this league. The Magic need to trade the aforementioned players for picks and young players so they can build around the young trio of Mo Bamba, Aaron Gordon, and Jonathan Issac. It won't be an easy process, but in a few years, if that trio pans out, the Magic could find themselves on the path back to contention.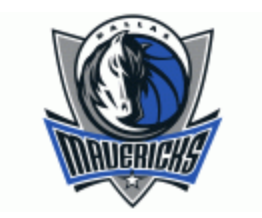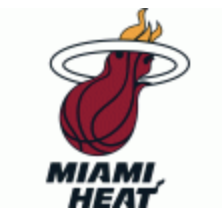 3. The Mavs visit Miami on Friday for a match-up between two teams that have slid after hot starts. Neither team is in serious danger of missing the playoffs altogether, but can either the Mavs or Heat turn it around and win in the postseason?
Ethan Jesselson: 
Two exciting, breakout teams this season have been the Mavericks and the Heat. They both achieved great early success from budding stars, but have now both slowed down a bit. Come playoff time, Miami has a better shot of overcoming their mid-season woes and making a deeper postseason run.
Some, if not most, would agree with me that the best player amongst these two teams is in Dallas- some 20 year old from Slovenia. Although Luka's young age is nice when evaluating the future landscape of the NBA, having a seasoned veteran in Jimmy Butler to lead your team in the playoffs is preferred for this season. Dallas only has two players that have played over 5 years in the NBA- Michael Kidd Gilchrist (a mid season pickup) and Courtney Lee. Neither big pieces. The Heat have Butler, Crowder, Iggy, and Dragic all having played at least 7 seasons. That experience will help in May. 
More importantly, Dallas has been brutal on the defensive end as of late, whereas Miami has done a good job of playing D all season. Having versatile, good defenders in Butler, Bam, and Iggy will serve useful in a playoff series.
The Heat have also been one of the best in the league at protecting home court, an important advantage in the playoffs. Miami is 23-3 at home, while Dallas is 15-14. You can steal a game on the road, but you have to make sure those home games are for sure your wins.
Lastly, being in a weaker Eastern Conference always helps your chances, as long as you aren't playing Milwaukee this season.
Michael Regan: 
Both Miami and Dallas deserve credit for surprising success this season, but I don't see either winning this summer. 
Dallas's offense is elite – their offensive rating is on pace to be the best ever. While some of that is likely attributable to the overall league shift towards offense, it's an impressive stat nonetheless. Luka Doncic is having a great sophomore campaign offensively, putting up 29 points, 8.6 assists, 9.6 boards per game. If Doncic finishes the year averaging at least 25, 8, and 9, he'll be the youngest to ever do it. Russell Westbrook and Oscar Robertson are the only other players of any age to ever do it (twice for Russ and four times for Oscar). Kristaps Porzingis is one of three players (Karl-Anthony Towns, John Collins) averaging at least 18 points and 9 boards per game on 35% or better from deep this season, and the Mavs have a deep supply of offensive skill around those two to perfectly run Rick Carlisle's schemes. Porzingis is also 4th in the league in blocks per game, but the issue is the rest of Dallas's defense, which is 18th overall and 24th over the last fifteen games. It's been an issue all year, and the Mavs will have a hard time winning a playoff series unless it magically reverses itself before the postseason. 
The Heat have cooled off in recent weeks just as fast as they got hot at the start of the season. They're 12-13 over their last twenty-five. They're 2-6 in their last eight, with those wins coming against the Cavs and the Warriors. Outside of a home win over the road-averse Sixers, Miami hasn't beaten a playoff team other than the Magic since January 17 (OKC). They've lost to the Jazz, Celtics, and Clippers (twice) during that stretch. They're also only 13-18 on the road, an issue for a team that is losing their grip on home-court advantage in the first round. Additionally, their 23-3 record at home has been boosted by a 5-0 record in overtime games. This isn't a bad team by any means. Jimmy Butler and Bam Adebayo are having great seasons in every area but three-point shooting. Tyler Herro, Duncan Robinson, and Kendrick Nunn have been huge surprise contributors, especially offensively. There's a lot of depth here too. It's just that all of that adds up to a team that is hanging around the top 10 (10th in net rating and average point differential) rather than the top 3 or 4. The Heat could absolutely beat the Sixers or Pacers in a playoff series. They would probably even be favored, especially if they get four of those games in Miami. It's just hard to see them doing anything more than that. 
Colin Bradley:
Between the Mavericks and the Heat, I think the Mavericks have the best chance of making a run in the playoffs. Though the West is a more competitive conference and will be tougher to get through, the Mavericks have shown that at their peak they can keep up with the best. They have wins against the Bucks and the Lakers, the NBA's best teams, and rarely get blown out when they do lose to great teams. They struggles they have had have been majorly due to injuries with Porzingis and Luka both dealing with their share of issues over the season, and even without them the team hasn't had a period of prolonged losing. If they show up to the playoffs at their best, the Mavericks have a legitimate shot to spoil a solid Western team's season and make a run.
Nabil Chamra:
I believe the Mavericks are much better equipped to win in the playoffs than the Heat. Simply put, and I know I've talked about this a lot already, they have two stars in Luka Doncic and Kristaps Porzingas, and that is exactly what you need to contend. The Heat do have Jimmy Butler, but with no other supporting star, I could easily see the Heat getting bounced in the first round against a superior defensive team like the Sixers. The Mavericks have two offensive stars and a multitude of 3 point shooters around them to succeed in the playoffs. If the Mavericks make a run to the Western Conference Finals I would not be surprised one bit.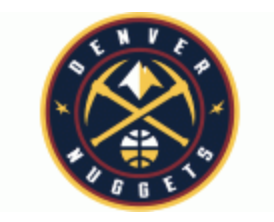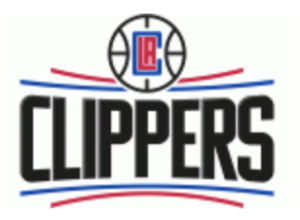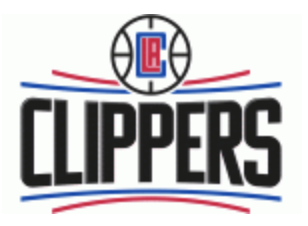 4. The Nuggets play the Clippers in Los Angeles on Friday. Who has the best chance at going into the playoffs with a better seed?
Ethan Jesselson: 
You don't have to know much to see that the Clippers care very little about the regular season. Since Kawhi came over and made load-management a cool thing to do, the Clippers have shown they're all about the playoffs.The Nuggets, on the other hand, have been going full throttle at the regular season in hopes of securing a top seed in the Western Conference. Denver's all-in mentality will be the biggest reason they finish above the Clippers in the standings.
Besides the Clippers resting players, they also have been very active in creating a new roster, adding Marcus Morris and Reggie Jackson over the last 2 weeks. Kawhi and Paul George are also still in their first season in a new system with new coaches and teammates. Learning to play together with a lot of new players takes time to gel and mesh, and their two alphas missing loads of games will not help them win as many regular season games as they can. Alternatively, the Nuggets have had a main core of Jokic, Murray, Harris, Morris, and Millsap together in Denver for 3 years now. They've learned how to play together and are better set up for immediate, short term success in the regular season. 
Nobody is arguing that the Clippers have less talent than Denver, but their inexperience together and lack of effort in the regular season will keep them behind Denver in the standings.
Michael Regan: 
I'd probably have to agree, especially given Los Angeles's recent struggles (four losses over the last two weeks including two against the Kings and Timberwolves) and Paul George's injury issues. I would expect Kawhi's load management to start to tone down over the closing stretch because of those struggles, but either way, if the Clippers ever reach their potential, it probably won't be in time to make a serious run here late in the regular season. I would put my money on Denver given their 1.5 game lead and the long-term security and continuity that Ethan mentioned. The Nuggets have won 99 of their last 146 regular season games, or 67.8%. I have serious doubts about their ability to contend for a title, but there's no doubt that this is a really good regular season team. 
The Clippers play 16 of their final 26 against current playoff teams, the Pelicans and the Trail Blazers. The Nuggets, meanwhile, play 17 of 25 against current playoff teams, the Trail Blazers, and the Spurs. The schedule shouldn't have much of an impact on the race between the two down the stretch. 
Colin Bradley:
The Nuggets and Clippers have both had very inconsistent seasons, each for their own reasons. The Nuggets have had a variety of injuries throughout the season while the Clippers have dealt with Paul George being hurt and struggling while he does play as well as Kawhi's load management plan. However, the Clippers remain inconsistent even at full strength while the Nuggets look like the same team as last season when they are at full strength. While the Clippers play better at their peak, I expect the Nuggets to regain their consistency and hold onto the 2 seed in the West.
Nabil Chamra: 
The Nuggets will enter the playoffs with a better seed. The Nuggets are what I would call a "regular season team" as in they have a lot of great role and depth players around a star in Nikola Jokic so they will succeed in the regular season against weaker competition and more star-filled teams who are load managing for the playoffs and ultimately finish with high playoff seeding. The Clippers, on the other hand, are the opposite. While they do have solid role and depth players, Kawhi and Paul George have simply not been on the floor together long enough for the Clippers to crank out wins against the top teams in the East and West and both their stars load manage into the playoffs. The Nuggets will finish the regular season with the better playoff seed, but the Clippers are much more built for playoff success on the backs of their two stars finally playing meaningful minutes together consistently.
5. Let's play Quick Hitters. No analysis. Just predictions. Give me your predictions for…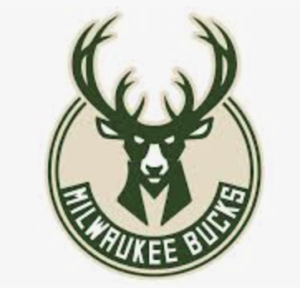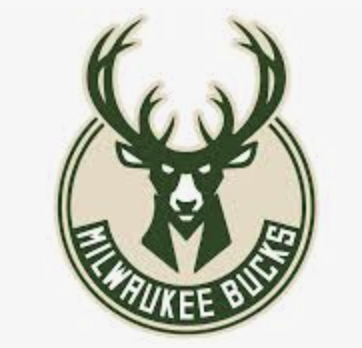 Bucks @ Raptors (Tue, 7:30 Eastern)
Michael Regan: Bucks
Ethan Jesselson: Bucks
Colin Bradley: Bucks
Nabil Chamra: Raptors
Final Votes: Bucks (3) Raptors (1)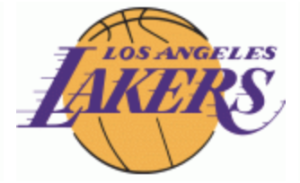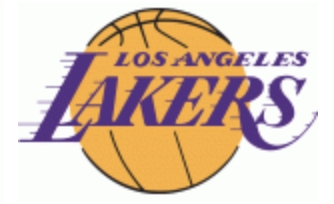 Pelicans @ Lakers (Tue, 10:00 Eastern)
Michael Regan: Pelicans
Ethan Jesselson: Lakers
Colin Bradley: Lakers
Nabil Chamra: Lakers
Final Votes: Lakers (3) Pelicans (1)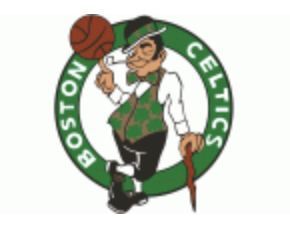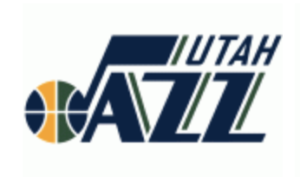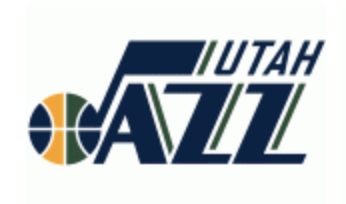 Celtics @ Jazz (Wed, 10:00 Eastern)
Michael Regan: Celtics
Ethan Jesselson: Jazz
Colin Bradley: Celtics
Nabil Chamra: Jazz
Final Votes: Celtics (2) Jazz (2)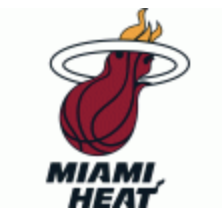 Mavs @ Heat (Fri, 8:00 Eastern)
Michael Regan: Mavs
Ethan Jesselson: Heat
Colin Bradley: Heat
Nabil Chamra: Heat
Final Votes: Heat (3) Mavs (1)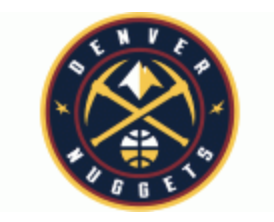 Nuggets @ Clippers (Fri, 10:30 Eastern)
Michael Regan: Nuggets
Ethan Jesselson: Nuggets
Colin Bradley: Nuggets
Nabil Chamra: Nuggets
Final Votes: Nuggets (4) Clippers (0)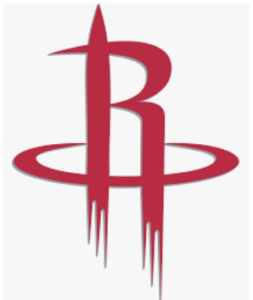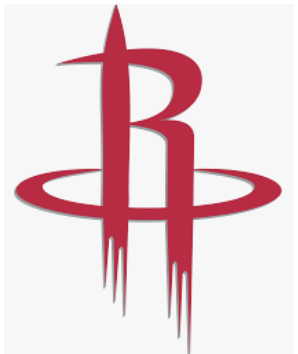 Rockets @ Celtics (Sat, 8:30 Eastern)
Michael Regan: Rockets
Ethan Jesselson: Rockets
Colin Bradley: Rockets
Nabil Chamra: Rockets
Final Votes: Rockets (4) Clippers (0)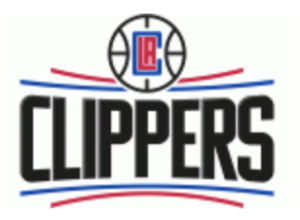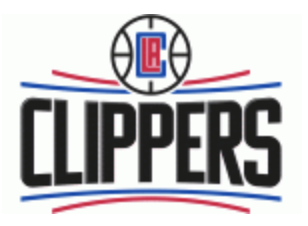 76ers @ Clippers (Sun 3:30 Eastern)
Michael Regan: Clippers
Ethan Jesselson: Clippers
Colin Bradley: Clippers
Nabil Chamra: Sixers
Final Votes: Clippers (3) 76ers (1)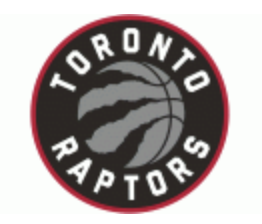 Raptors @ Nuggets (Sun, 6:00 Eastern)
Michael Regan: Nuggets
Ethan Jesselson: Raptors
Colin Bradley: Raptors
Nabil Chamra: Raptors
Final Votes: Raptors (3) Nuggets (1) 
The Grizzlies this week (@Clippers, @Rockets, Kings, Lakers)
Michael Regan: L, L, W, W
Ethan Jesselson: L, L, W, L
Colin Bradley: 2-2
Nabil Chamra: W, L, W, L
Final Votes: 2-2 (3) 1-3 (1)
The Lakers this week (Pelicans, @Warriors, @Grizzlies, @Pelicans)
Michael Regan: L, W, L, L
Ethan Jesselson: W, W, W, W
Colin Bradley: 3-1
Nabil Chamra: W, W, W, L
Final Votes: 3-1 (2), 4-0 (1), 1-3 (1)