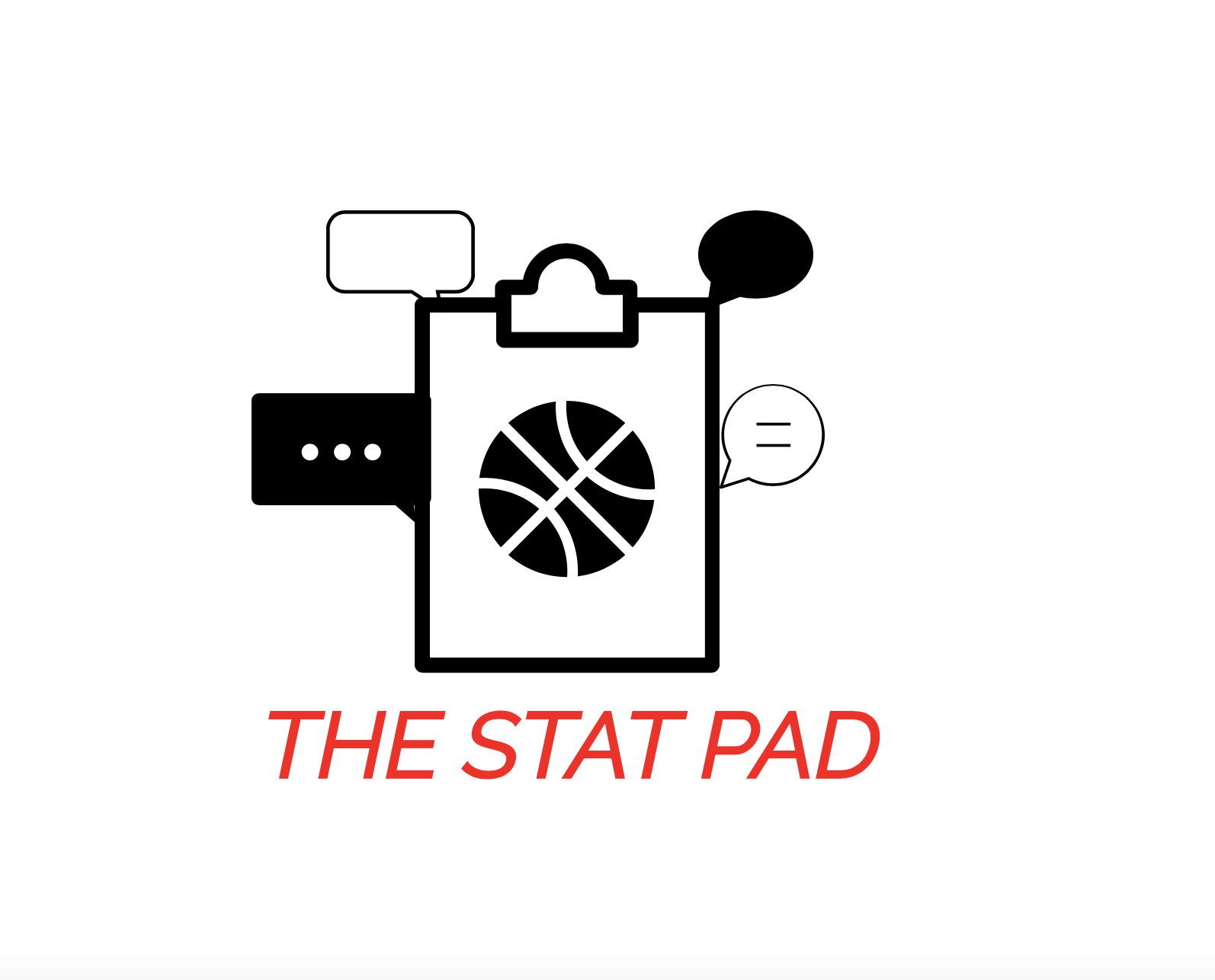 Welcome to The Stat Pad, a weekly roundtable discussion about the storylines surrounding some of the week's biggest games. Here is the roundtable discussion for Dec. 9 – Dec. 15.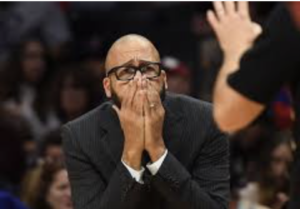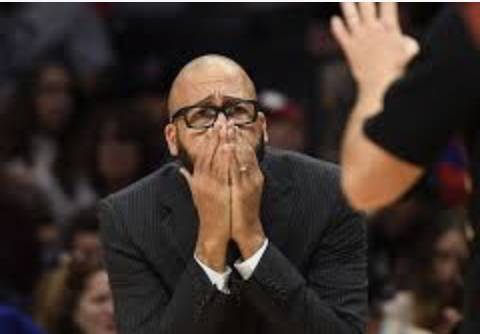 1. The Knicks have been on a disaster in almost every way this year. On Friday, they fired David Fizdale in the first major coaching change of the year. Did Fizdale deserve to be fired?  
Michael Regan: Yes. There's so much wrong with the Knicks that there are plenty of excuses flying around for Fizdale, but he was not the victim here. It is true that this is not a good or especially talented roster. It is also true that it doesn't fit together all that well. That does not excuse starting the year 4-18 and being last in average point differential (at the point of Fizdale's firing) in a league featuring the Warriors, Hornets, Wizards, Cavs, Hawks, and Grizzlies. Under Fizdale, the Knicks had no identity on either side of the court. There was no consistency in game plan or rotation. There was no plan for developing players, which is what the Knicks needed to do going into the year. This wasn't all on Fizdale, but he didn't do his job. There's no other way to put it. 
Josh Gordon: After a 4-18 start to the Knicks season under David Fizdale, he needed to be fired. In the miserable season last year, the Knicks were the only team in their division to finish with a losing record and they did so by finishing with a 20.7% winning percentage, the lowest in the NBA. The roster this year with the additions of Marcus Morris, Julius Randle, and drafting RJ Barrett looks like it should be more competitive. However, the 18.2% winning percentage over the season with Fizdale as head coach was a worse pace than last season. In order for anything to change, there must be changes. I think coaching was a strong first priority.
Charlie Mulder: Yes. To be fair to Fizdale, he inherited a poorly constructed roster at an organization that has inflated expectations seemingly every year, however there just haven't been signs of progression. The Knicks are undeniably in a rebuild, meaning the biggest priority should be to develop some young talents like Kevin Knox, RJ Barrett, Mitchell Robinson, and Dennis Smith Jr. Aside from Barrett, these players are not showing signs of improvement and may even be regressing. Robinson's stats from last year show almost no change (7.3 to 9.2 ppg) while Knox and Smith's ppg have decreased. Fizdale not only couldn't win games, he wasn't providing hope for the future without the development of young players..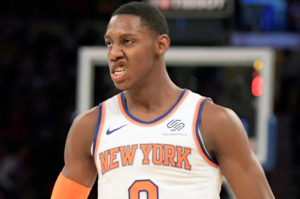 2. Where do the Knicks go from here?
Michael Regan: I'll try to stay positive here. The Knicks have some decent pieces. RJ Barrett has had a really solid rookie year so far. Frank Ntilikina has the Knicks playing over 11 points per 100 possessions better with him on the floor. Marcus Morris has been an absolute stud, though his contract is only for this year. Daymean Dotson and Allonzo Trier have shown some promising signs. Julius Randle, for all of his deep shooting woes, has done some nice things as well. Mitchell Robinson is still a potential monster in the paint offensively and all over the court defensively. Randle and Robinson really can't play together due to spacing issues, but that's a problem for another day at this point. Kevin Knox was essentially ignored by Fizdale; he should get the chance to grow under a new coach. For all of the (warranted) criticism the Knicks get for not being able to attract free agents, MSG and NYC will always hold a draw. They're a sleeping giant in free agency, and they just need to be competent to become big-time players. That, unfortunately, is easier said than done. 
The Knicks have two objectives here. First, clean out the front office. Fizdale deserved to go. So do a lot of other decision makers. Second, replace Fizdale and everyone else with the right guys. Again, easier said than done, but it's the only way forward here. So who should be the head coach? You might as well spend at least part of this lost season giving interim Mike Miller a shot under the directive to develop the youth. NBC Sports put together a good list of candidates here. My quick thoughts – Mark Jackson deserves more credit for Golden State and would be a good hire, I wouldn't risk Jeff Van Gundy, Jason Kidd is a terrible head coach, Tyrone Lue is likely better suited for a win-now team that grows weary of their coach (Jackson/Kerr, Blatt/Lue, etc.), Ettore Messina and Devin Ham might not be big names but can probably flat-out coach, Becky Hammon likely can too and would also bring a bit more media attention than Ham and Messina. If I were the Knicks, I'm bringing in Jackson, Ham, Messina, and Hammon, asking them for their plan, and making a choice. My favorite, due to his experience and the desperate need for stability here, is Jackson, but any of the four would be a good hire in my book. Their willingness to take the job based on the current state of the franchise is obviously a wild card here, but why not dream big. Just don't hire Jason Kidd.
Josh Gordon: There is no doubt that in order to become relevant again, the Knicks need to add a proven all-star. They do not have much salary cap space this year to make any moves, and I do not think it would matter considering this season is already marked off. I think that this season they should make sure RJ Barrett, Frank Ntilikina, and their other young players should see the floor a lot to try to build a core for the future. The Knicks are in a comparable situation to the 76ers 10 win season only 4 years ago. Now the 76ers are title contenders, so if the Knicks can prove they can do well in the draft over the next season or two and potentially trade for an established all-star, then they could see success down the road.
Charlie Mulder: Trust the rebuild. This won't be popular with Knicks fans, but sometimes things need to get uglier before they can get better. The sad reality in New York is that they aren't a desired free-agent destination right now. Because of this they can't skip the rebuild step, but instead need to embrace it and trust the young pieces will develop. Hang in there New York.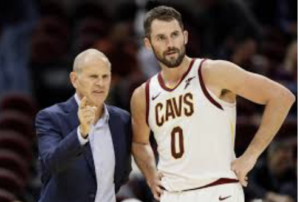 3. Also on Friday, a story came out that featured anonymous players criticizing John Beilein's college-like coaching style. That night, Tristan Thompson and Larry Nance made their support for their new coach clear. On Saturday, the Cavs lost to the Sixers by 46. What are your thoughts on the situation in Cleveland?
Michael Regan: Let's assume for the sake of argument that these anonymous quotes were real. The bottom line here is that Beilein has long been one of the best developers of young basketball players. That's why the Cavs brought him in. They need plenty of development. The problem with development is that it takes time and effort, two things that a few Cavs appear to be at odds with. It's a good sign that a team leader in Thompson shut down criticism of Beilein because the future in Cleveland depends on this team buying in to Beilein's lessons. The Cavs have to be hoping that the inner grumblings weren't coming from guys like Cedi Osman, Colin Sexton, or Darius Garland. 
Josh Gordon: The current situation in Cleveland is concerning. Although players may feel the need to defend their coach or they might actually like what he is doing, it is clear to the team and fans that there are some changes that will need to occur. Trade rumors surrounding Kevin Love have been circulating and I think this could be a good move for the Cavs who have not performed well even with the five-time All-Star.
Charlie Mulder: Cleveland, similar to New York, is in a sticky situation. They have experienced such recent success that the players and fans expectations have yet to come back to earth. I still believe in Beilien, but realize his style will take some adjusting to the NBA game. He has to learn to play more fast-paced to utilize his talented guards, and needs to adjust to accommodate the egos of the NBA. In time, I think Beilien will be a great NBA coach, as he has been at every level, I just hope his reputation isn't tarnished before that can happen.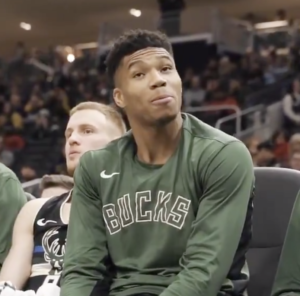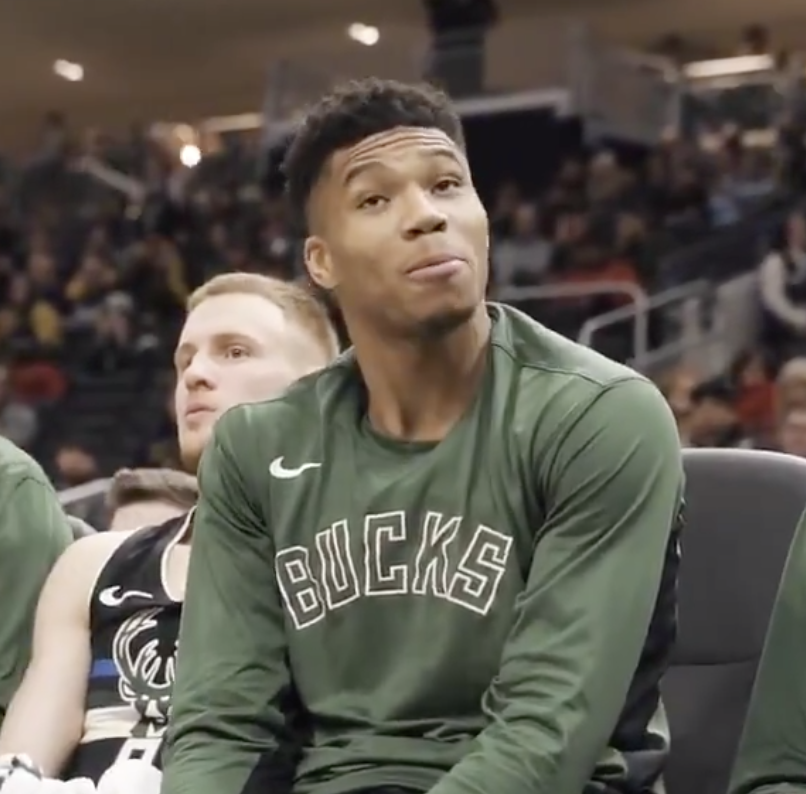 4. The Bucks handed the Clippers their largest loss of the year in a dominant showing last Friday. They were up by 41 at one point. Their average margin of victory on the year (13.6) is 1.3 points higher than the all-time season high, set by the 71-72 Lakers. It's early, but can anyone else be considered the title favorite right now?
Michael Regan: Nope. This is Milwaukee's time. Giannis is in the top 20 in the league in basically every stat, and he's only playing about 30 minutes per game. The Bucks, as of Saturday, were +16 points per 100 possessions with Giannis on the floor. That's 3 points better than the Lakers with Lebron or the Celtics with Jayson Tatum, 4 points better than the Raptors with Pascal Siakam, 5 points better than the Clippers with Kawhi, 6 points better than the Rockets with Harden, 7 points better than the 76ers with Embiid, and nearly 10 points better than the Mavs with Luka. They were +9.3 points per 100 possessions with him on the bench. That second number would be one of the 5 best overall plus-minuses in the league, and it's the Bucks without Giannis. Think about this for a minute – the Bucks, with Giannis on the bench, are a more positive team than the 76ers with Joel Embiid on the floor or the Mavs with Luka Doncic on the floor. That's absurd. Their average point differential of 13.6 is on pace to break the NBA record by over a point. Fear the deer. Fear the deer. Fear the deer. 
Josh Gordon: Although the Los Angeles Lakers this season has seen LeBron James make his case to reclaim the MVP by averaging 25.9 PPG and 10.8 APG through his 24 games, and Anthony Davis just scored 50 points against the Timberwolves on 12/8, the Bucks currently are looking like the NBA title favorites. Looking at the SRS for each the Lakers and the Bucks is a strong indicator. SRS takes into account the difficulty of schedule along with the average margin of victory. The SRS for the Bucks is 12.77 compared to 8.94 for the Lakers, a 3.83 point difference. This means that despite any schedule discrepancies, the Bucks are still clearly more dominant this season as a team. While there is little doubt that the Lakers have emerged as the favorites in the Western Conference, the Bucks have a more complete team to take the title.
Charlie Mulder: The Bucks have been dominant, no question about it. They are on a historic pace that can't be discounted. However, there is one other team that has also been tearing through their schedule, the Los Angeles Lakers. I see very reasonable arguments for both teams as to why they should be the title favorites, but in the end I have to go with the Lakers due to their one-two punch in James and Davis, and the experience James has in leading teams with far less talent deep into the playoffs.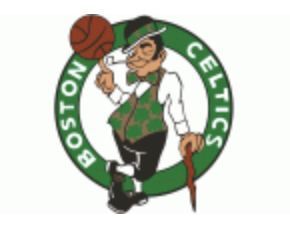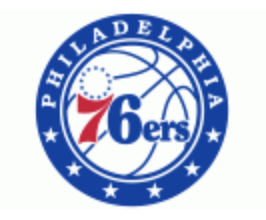 5. The biggest matchup of the week is on Thursday, when the 76ers visit the Celtics in Boston. What is the key to the game? Who wins? 
Michael Regan: There are a few things to watch here. Joel Embiid and Al Horford will be lining up against Daniel Theis and Marcus Smart/Jaylen Brown. There's a clear size advantage for Philly that Boston will need to work around. On the other side, Jayson Tatum, Kemba Walker, and Brown have been red hot. Ben Simmons, Josh Richardson, and Tobias Harris will likely be tasked with shutting them down. Lastly, there is the battle of the benches with two teams that have been mostly starter-focused. Grant Williams and Enes Kanter have been solid for Boston and could be big difference makers here. I think Boston gets revenge for the first game of the season, a 14-point loss in Philadelphia, and wins at home.
Josh Gordon: After the Celtics' loss to the 76ers in the first game of the season, they went on a scorching hot run of wins. Ever since Kyrie left for Brooklyn, the team atmosphere has appeared to be much stronger all around. However, the Celtics are ranked 20th in the league in assists, 22nd in 3-point percentage, and 23rd in field goal percentage. In comparison, the 76ers are ranked 3rd, 9th, and 3rd respectively. The Celtics have made up for this in regards to turnovers with an 11.3% turnover percentage (2nd in the NBA) and defensively forcing a 14.7% turnover percentage (4th in the NBA). Philadelphia is ranked 26th offensively and 9th defensively. I think the keys for the game for the Celtics are strong passing and taking smart shots. For the 76ers, they have to control the basketball, limiting their turnovers to this defense-heavy team. I give the advantage to the Celtics on this one, but it will be a fight until the end.
Charlie Mulder: This will be a great game between two of the heavyweights in the East. On one hand, the home court advantage could give the Celtics the edge as they are undefeated on the season when playing in TD Garden. On the other hand, the Celtics will be coming off a back to back and will be playing fatigued. The matchup to watch for me is Joel Embiid vs the Celtics centers, if they can contain him I like their chances. In the end, I'll take the Celtics at home with Tatum giving them just enough to squeak by