THE BATTLE FOR NUMBER 1
8 min read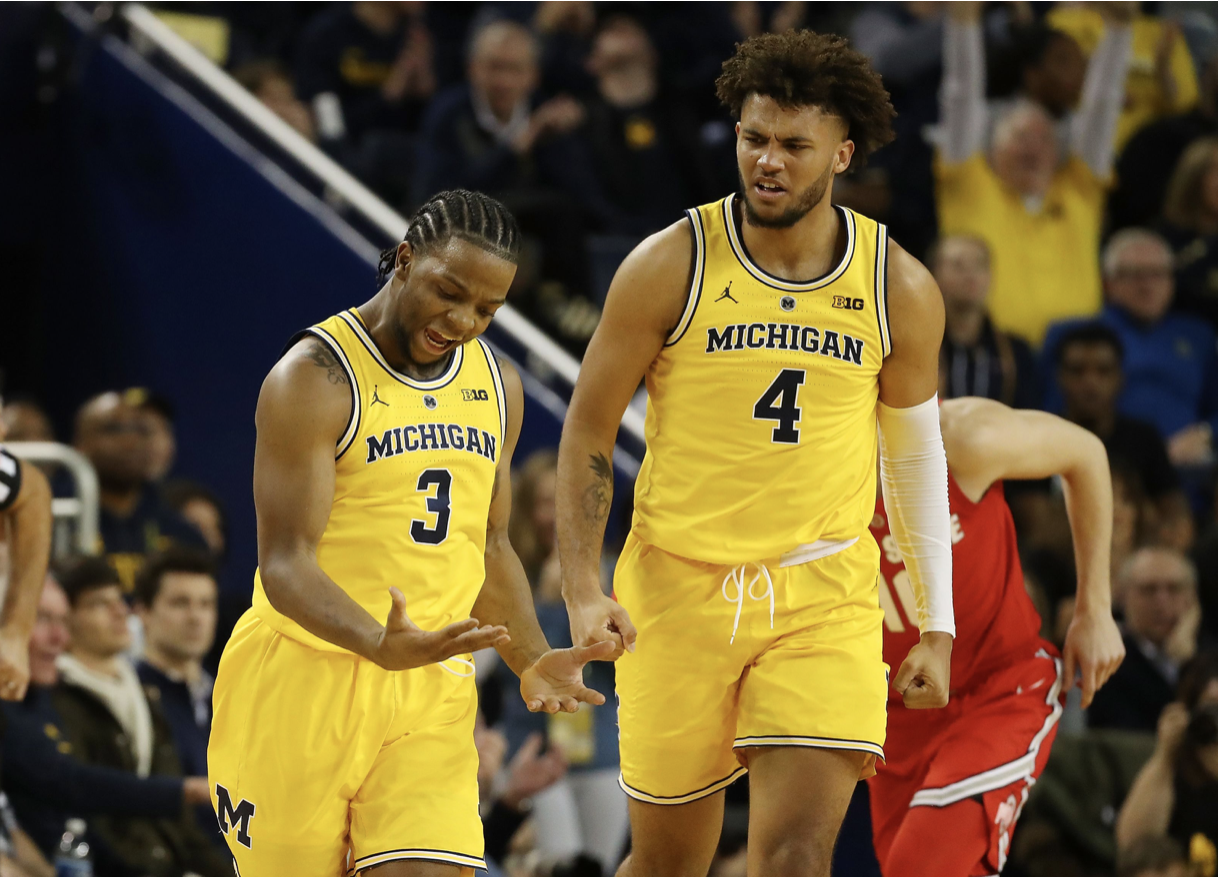 The Game:  Michigan Wolverines at Louisville Cardinals
The Date: Tuesday, December 3rd at 7:30 p.m. Eastern Time
The Place: The KFC Yum! Center, Louisville, Kentucky
The TV: ESPN, with Dicky V providing the analysis
The Reason: The annual ACC-Big 10 Challenge
Michigan and Louisville will meet in one of the most entertaining and important matchups of this young season. Michigan has the most impressive resume in the country after steamrolling through Iowa State, North Carolina, and Gonzaga in last week's Battle 4 Atlantis. North Carolina and Gonzaga were top-10 teams going into the Bahamas, and are still top-10 teams coming out. Michigan held leads of more than 20 points against both. Louisville, on the other hand, hasn't really been tested. Still, they're the highest ranked preseason team without a loss, and they've looked pretty good against inferior competition. The tests start now, with Michigan as the first, and potentially biggest, one. The winner of this game will be set up for taking/keeping the number one spot in next week's AP Poll, assuming that they don't trip up in their other game this week. On Friday, Michigan hosts Iowa, and Louisville hosts Pittsburgh.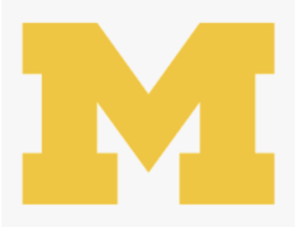 Michigan (7-0, #4 in AP Poll)
Appalachian State (W, 79-71)
Creighton (W, 79-69)
Elon (W, 70-50)
Houston Baptist (W, 111-68)
Iowa State (W, 83-76)
North Carolina (W, 73-64)
Gonzaga (W, 82-64)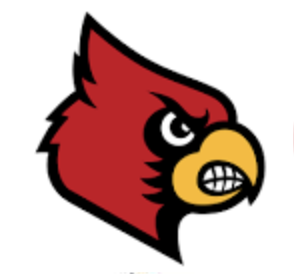 Louisville (7-0, #1 in AP Poll)
Miami (W, 87-74)
Youngstown State (W, 78-55)
Indiana State (W, 91-62)
North Carolina Central (W, 87-58)
University of South Carolina Upstate (W, 76-50)
Akron (W, 82-76)
Western Kentucky (W, 71-54)
General Stats/Schedule (*all rankings as of Monday morning)
– PPG- Michigan: 82.4 points (23rd) Louisville: 81.7 points (T-27th)
– Opponents PPG- Louisville: 61.3 points (49th) Michigan: 66.0 points (128th)
– Pace- Michigan: T-68th Louisville: T-311th
– Offensive Rating- Louisville: 123.2 (1st) Michigan: 113.4 (T-30th)
– Defensive Rating- Michigan: 90.8 (85th) Louisville: 92.4 (105th)
– Average Margin of Victory- Louisville: 20.4 points (9th) Michigan: 16.4 points (30th)
– Average KenPom Ranking of Opponents- Michigan: 130 Louisville: 193
– Top 25 Teams Played- Michigan: 2 Louisville: 0
– Top 50 Teams Played: Michigan: 3 Louisville: 0
– Top 75 Teams Played: Michigan: 4 Louisville: 0
– Top 100 Teams Played: Michigan: 4 Louisville: 2 (Akron also at 101)
Michigan Rotation:
– Zavier Simpson (PG): Simpson is one of the best point guards in the country. He's an elite on-ball defender, and he is leading the country with 9.7 assists per game heading into the week. He rebounds well for a point guard (4.7 per game), and his much improved three-point shooting (44.4% on the year) has helped to keep defenses honest. He is about as good as it gets on the drive as well. One thing to watch with Simpson is his early turnover struggles, as his turnovers have almost doubled from last year. He's averaging 3.7 per game and has been overly sloppy with the ball at times. He appeared to turn the page against North Carolina and Gonzaga, as he only turned the ball over 3 times across the two games.
– Eli Brooks (G): Brooks has taken some major steps from last year, going from a backup guard to an important starter. He's third on the team in scoring (12.9 points per game), second in assists (2.7 per game), and second in three-point shooting percentage (50%). Brooks is solid and dependable as a junior with winning experience. He put up 24 against North Carolina in the Bahamas. 
– Franz Wagner (F): Wagner made his college debut during the Battle 4 Atlantis, and he stepped in immediately as a starter. He's been playing professionally in Germany, but he's still very raw. Wagner has good size, and he's third on the team with 4 boards per game. He's a decent shooter (33.3% from deep) that needs to work on his inside finishing. He was able to create plenty of chances even if he didn't always finish them, which is an encouraging sign. 
– Isaiah Livers (F): Livers has always been an athletic shooter, and he led the Big Ten in 3PT% last season. He took major steps to diversify his game this offseason, and it has paid off. He's still an elite shooter (51.2% from deep), but he's now a go-to scorer as well, leading the team with 17 points per game. 
– Jon Teske (C): Teske is an elite rim protector, posting 2.6 blocks per game. He's the interior anchor for Michigan's defense. He's also averaging 9.7 rebounds per game. Both numbers are within the top 40 in the country. Teske has also taken steps as a shooter (31.3% from deep) and finisher, and he's second on the team with 13.3 points per game. He was dominant against Gonzaga, posting 19 points and 15 boards. 
– David DeJulius (G, 6th Man): DeJulius has been huge off the bench for Michigan, providing solid scoring (9 points per game), rebounding (3.7 per game), and shooting (47.8% from deep) while maintaining the solid guard play of Simpson and Brooks. 
– Brandon Johns (Bench F): Johns hasn't taken a major step in his sophomore season, but he's played some decent enough minutes so far. He's solid as a rim protector and rebounder, but he needs to develop his game offensively.
– Adrian Nunez (Bench G): Nunez started in place of Wagner before the Battle 4 Atlantis, but he wasn't able to make much of an impact. He's struggled as a shooter so far (27.3% from deep). Shooting is his main skill, so that's obviously a problem. 
– Colin Castleton (Bench C): Castleton has looked good in backing up Teske so far. He's a solid finisher, rebounder, and rim protector, and he's worked on spreading the floor with his mid-range game.
– No one else has played more than 5 minutes per game for Michigan so far, but watch for Austin Davis, a more traditional center, to come in if Teske or Castleton see major foul trouble. Davis played some solid minutes against Iowa State in the Bahamas. 
Louisville Rotation:
– Darius Perry (PG): Perry is the leading assist man for the Cardinals, averaging 5.7 per game. He chips in a little bit of scoring (6.7 points per game) and rebounding (2.3 boards per game) as well. He has struggled from three, hitting only 26.7% of his attempts. He is also a very good defender, and he will likely be tasked with containing Simpson. 
– Ryan McMahon (G): McMahon is a shooter, coming into this game with a 53.8% success rate from deep. The senior is also averaging 2.1 assists per game and has turned into a solid player overall.
– Jordan Nwora (F): Nwora is considered one of the best players in the college game. The junior is averaging 21.9 points and 6.7 rebounds per game while hitting 50% of his threes and 50.5% of his shots. Nwora is an elite scorer, and he'll be a handful for Michigan.
– Dwayne Sutton (F): Sutton, a senior, is a very good rebounder, leading the team with 8.4 rebounds per game. He is also a very efficient scorer, putting up just over 11 points per game on 53.3% from three and 71.8% from the field. 
– Steven Enoch (C): Enoch is an elite rebounder, grabbing 7.9 boards per game while only averaging 22.4 minutes of playing time. He is a solid finisher and rim protector who will take the occasional three despite a very poor 11.1% success rate. 
– Samuell Williamson (G, 6th/7th man): Williamson is averaging 7.1 points and 4.1 rebounds per game. He has a slight edge on Lamarr Kimble for the 6th most minutes played on the team. He's hitting only 12.5% of his threes, but, like Enoch, he's still taking them on occasion. 
– Lamarr Kimble (G, 6th/7th man): Kimble is second in assists on the team with 3.9 per game. He can run the offense in place of Perry. He is also only hitting 12.5% of his threes. 
– Malik Williams (Bench F): Williams is another elite rebounder, pulling down 6.3 boards in only 14 minutes of play per game. He will score a few buckets inside as well. 
– No one else is averaging more than 8.3 minutes per game, but both David Johnson and Quinn Slazinski are hitting 50% on limited attempts from three. Aidan Igiehon has provided solid, but limited, finishing and rebounding in his 8.3 minutes of action per game. 
Coaches: 
– Juwan Howard, famed member of the Fab Five, is in his first year as a head coach after spending some time as an assistant under Eric Spolestra in Miami. He has a strong passion for Michigan, and he seems to have his team all-in. It's early, but based on the Battle 4 Atlantis and his early recruiting success, Howard seems like a homerun hire. 
– Chris Mack is a very good coach. He's in his second year with Louisville after an elite run at Xavier, where he coached perennial Big East contenders that often made their presence known on a national stage. He has Louisville playing at an elite level this year after an NCAA tournament appearance last year, and he appears to have brought the program back to national relevance after a brief fall following the Rick Pitino scandal.
Important Stats and Questions:
– Michigan is playing much faster, ranking inside the top-100 in pace while Louisville sits outside the top-300. Who can control the pace in this game?
– Louisville has the best offensive rating in the country, but they haven't really played anybody. Can the offense produce at the same level against better competition?
– Michigan has played the harder schedule so far, and it's not particularly close. Will that have an impact on this game?
– Michigan is 10th in the country in 3PT% at 42.4%. Louisville is 18th at 40.4%. Michigan is 2nd in the country in FG% at 52.9%. Louisville is 6th at 51.9%. Which defense can force the other offense into the hardest shots? Louisville is 19th in the country in FG% allowed, though they haven't been as stout in defending the three. Michigan isn't forcing teams to miss a huge percentage of threes, but they have been among the top ten in the country in the number of threes allowed. The winner of the three-point battle here will likely be set up for victory.
– Both teams have similar overall rebounding numbers, with Louisville holding a slight edge. Michigan outperformed their rebounding numbers by hanging with North Carolina and Gonzaga on the boards. Can they do the same here and give themselves an advantage against Louisville?
– Michigan is 24th in the country with 5.4 blocks per game, and Teske leads an elite group of rim protectors. Louisville has no problems scoring from the perimeter, but watch out if they go cold from deep or if Michigan is able to continue to take away the three. The same thing applies on the other end of the court, where Louisville is not allowing a ton of great looks from inside the arc. 
– Michigan has the 20th fewest fouls in the country so far, but both Teske and Simpson got into foul trouble in the Bahamas. If they can keep those two off the bench while continuing to push their overall foul advantage, that could be a key part of a victory. 
– Neither team is great from the line. Will free throws play a big role down the stretch? 
– If Perry guards Simpson well, Louisville will be in a very good spot.
– Teske will have another chance to dominate the interior here.
– Livers will have a chance to again show his improvement by going toe-to-toe with an elite wing in Nwora. 
Prediction
We have two really good teams here with a lot of experience. The best players on both teams are upperclassmen. I picked Michigan to win the Battle 4 Atlantis, and they got it done for me. They're playing loose, having fun, and taking care of business. They have a really good mix of experience (despite the major losses this offseason) and youth, and they've played a much tougher schedule than Louisville so far. That will be more than enough to nullify Louisville's home court advantage. Michigan pulls away after a close first half, as they did against both North Carolina and Gonzaga.
Michigan 85 Louisville 77. Go Blue.