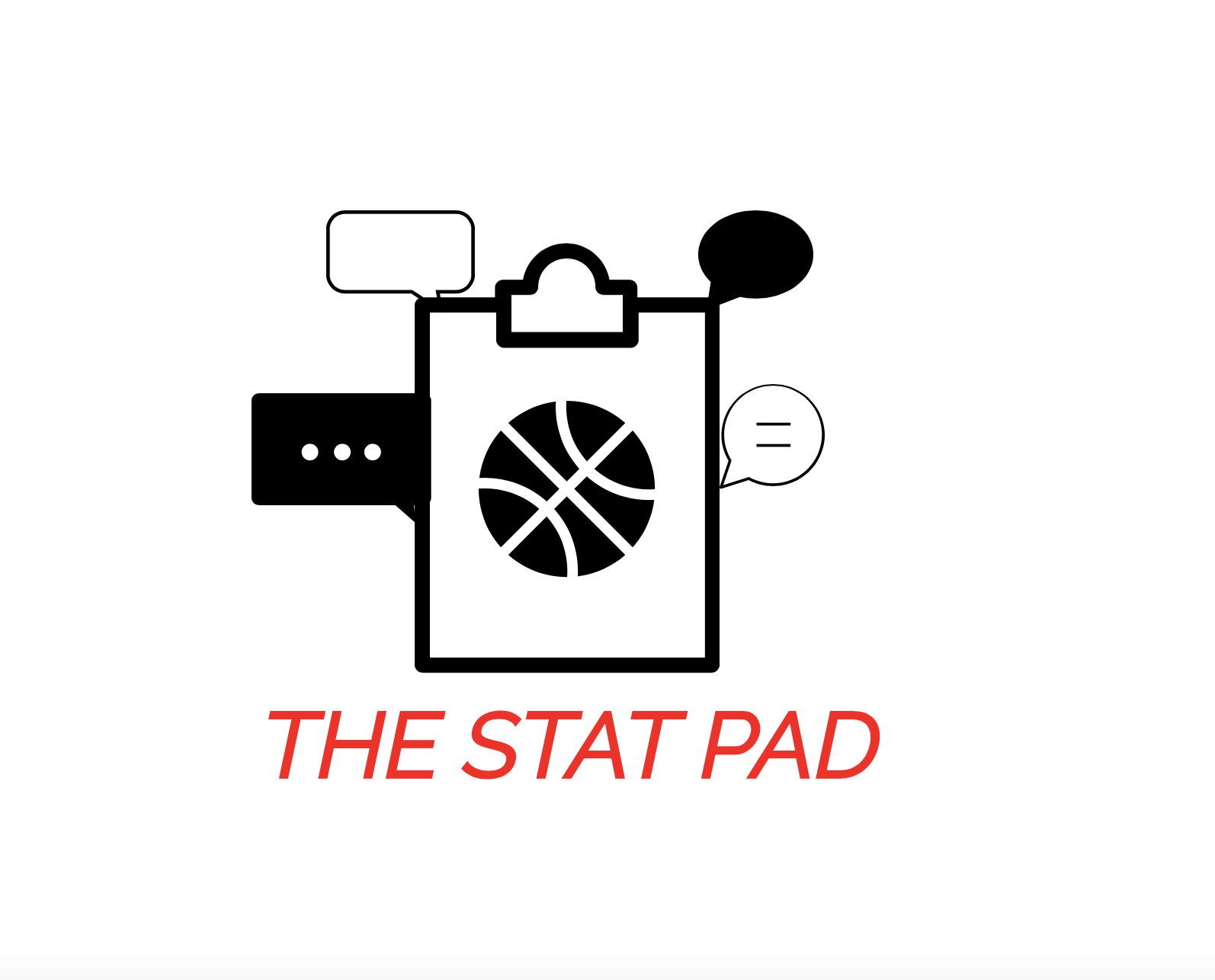 Welcome to The Stat Pad, a weekly roundtable discussion about the storylines surrounding some of the week's biggest games. Here is the roundtable discussion for Feb. 17 – Feb. 23.
1. Give me a few of the biggest surprises of the NBA season to this point. 
Michael Regan: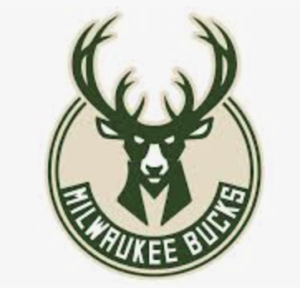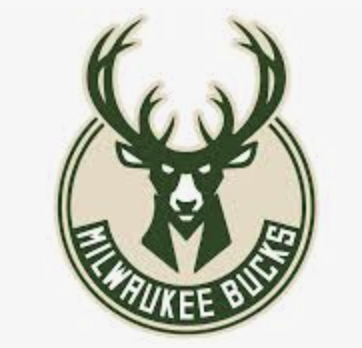 I'll start with the Bucks. Their average point differential trails the all-time record by 0.2 points per game. Their defensive rating is so much better than Toronto's second-place rating that the gap between the two is bigger than the gap between the Raptors and the thirteenth-place Bulls. The Bucks are on pace to clinch a playoff spot earlier than any other team in NBA history. That level of dominance is a surprise, even for a team that was supposed to compete for a title.
The Raptors also deserve credit for their ability to withstand the departures of Kawhi Leonard and Danny Green. They were a projected four-to-six seed coming in, but they've been a clear top three team in the East – and a top five team overall – behind an elite defense and some impressive development. 
Last season, DeVonte' Graham shot 28% from three and ranked as a below average player in limited playing time. This year, he's a good starting point guard averaging 18 points and 8 assists per game on 37% from deep.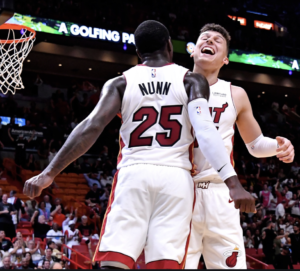 Kendrick Nunn spent last year in the G League. Now, he's another surprise starter that's averaging 15 points and 3.5 assists for the Heat despite a rough start to February. Duncan Robinson, who just became the fastest in NBA history to 200 made threes with fifteen games to spare, and Tyler Herro also deserve credit for being surprise keys in Miami. 
The Grizzlies were projected to be a bottom feeder as their exciting youth adjusted to the next level. They have a four game cushion between them and the 9 seed heading into the break. 
The Thunder were expected to be major sellers. They essentially have a playoff spot locked up, as they're sitting in a tie for the 6 seed with a 8.5 game edge over the bottom half of the West.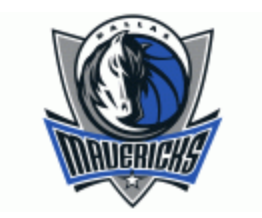 They're tied with the Mavs, who have produced the league's best offense in the first year of the Luka-Porzingis pairing. They were expected to be a potential playoff team, but they've outperformed those expectations while at times reaching top-five heights when the defense isn't completely flailing. 
Nabil Chamra: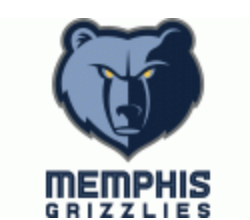 To start, let's talk about the Memphis Grizzlies. After a measly 6-16 start, the Grizzlies have gone 22-10 since along with an 8 game winning streak that saw them beat two contenders in the Clippers and Rockets by double digits. Behind the ROTY front runner Ja Morant and the remarkable improvements of Dillon Brooks and Jaren Jackson Jr., the Grizzlies currently sit in the 8th seed of a stacked Western Conference ahead of disappointments in the Trail Blazers and Spurs (more on them later). No one foresaw the Grizzlies young core coming together this quickly and so successfully in a year where the West is as talented as ever. 
Another surprise has been the Toronto Raptors. Despite losing Kawhi Leonard and with no major off-season additions to offset that loss, the Raptors actually find themselves right where they were at this time last season, in the 2nd seed behind the Bucks in the East. Through another remarkable improvement from Pascal Siakam and the 2nd best defensive rating in the NBA, the Raptors rode into the All-Star break on a 15-1 tear which allowed them to hold their standing despite stretches of equally impressive play from the Miami Heat and Boston Celtics.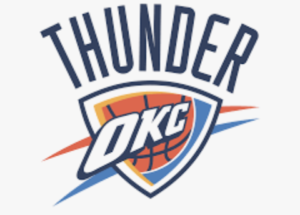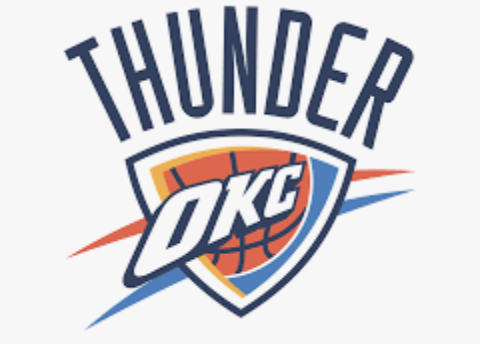 The last surprise I will talk about is, of course, the Oklahoma City Thunder. A team who lost TWO superstars in Russell Westbrook and Paul George find themselves 11 games over .500 essentially locked into a playoff spot behind the future of the team Shai Gilgeous-Alexander and a resurgent all-star season from Chris Paul. With a plethora of first-round picks in the next five years, this team will get back to contention in the very near future.
Ethan Perlmutter: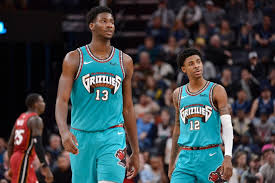 The biggest surprise of the season has to be the Grizzlies being in the playoff picture. Only three rookies have ever averaged over 17 points and 7 assists while shooting over 45% from the field – Oscar Robertson, Magic Johnson, and Ja Morant. Before the season, it was no secret Memphis had young talent, but most would have listed them behind teams like Atlanta or Phoenix in that category. Ja Morant has made it clear that the Grizzlies are set to be a winning team.
Ethan Jesselson: 
One is the Oklahoma City Thunder. I can't think of a more clear way to begin a rebuild than to trade away your two superstars for six first round picks. When OKC shipped off Paul George and Russell Westbrook, all signs were pointing towards a tough season for Thunder fans. When they opted to keep Chris Paul, fans were frustrated, unsure why they wouldn't go all in on tanking the season. Well, that's because they weren't tanking: Shai Gilegous-Alexander emerged as a rising star and is a lead candidate for Most Improved Player, going up to almost 20 points per game and 5.4 boards a contest. Chris Paul has uncharacteristically remained healthy, playing in 54 of 55 games. Dennis Schroder and Danilo Gallinari's 20 points per game, alongside Steven Adams' interior defense and rebounding, have this Thunder squad surprising a lot of people. Through two thirds of the season, the Thunder have put themselves comfortably ahead in the playoff race.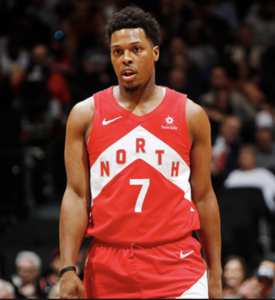 Another is Kyle Lowry. With the departure of Kawhi Leonard this summer, it would not have surprised many to see Lowry retire last July before his 14th NBA season. Coming off his worst scoring year since 2013, it didn't seem like he had a lot left in the tank. Why stick around on a roster focused on the future? Despite all of this, Lowry is having a big bounceback year to put the Raptors in the 2 spot. He's gone up back to almost 20 points per game, dishing out 7.6 assists a game, and playing some of the most minutes of his career. Lowry's big season has the Raptors showing that they weren't only a product of Kawhi Leonard last season.
A third surprise is George Hill's three-point shooting percentage. This is my personal biggest surprise of the season. Raise your hand if you think George Hill is the best 3 point shooter in basketball? Put it down- you're lying. George Jesse Hill Jr is shooting 51.1% from three. Last season, he shot 31.4%. Granted he is getting some of the best looks of his life playing alongside Giannis. But still! Over 50% is pure insanity! The last time somebody did that was Kyle Korver in 2010, one of the greatest three point shooters of all time. Only 8 times EVER has somebody shot over 50% from three, and Steve Kerr has three of those eight seasons. This is crazy. Simply Insane.
Josh Gordon:
Let's start with the Memphis Grizzlies.  Ja Morant was the second overall pick in the draft. He was expected to be good, but the fact that the Grizzlies had the second pick in the draft meant they were not a good team. In August, Bleacher Report projected for them to have 30 wins this season. Currently, they are already at 28 wins at the All-Star break and are on pace to win 42 or 43 games, well above this pre-season prediction. I think it is a shock that they are currently in the eighth seed, four games ahead of the Trail Blazers.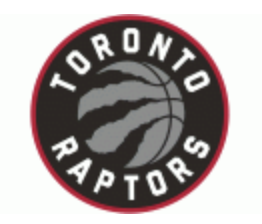 Next are the Toronto Raptors. After Kawhi Leonard led the Raptors to win their first ever Championship, it was expected that he would leave to join a team in Los Angeles. When he inevitably did leave, I did not expect the Raptors to be nearly as competitive. They finished last regular season as the two seed, but this season, they already have 40 wins and are on pace to finish with 59 or 60 wins, more than last year when they ended with a 58-24 record. Pascal Siakam became an All-Star game starter and Kyle Lowry became an All-Star for the 6th straight season. With Nick Nurse establishing himself as a great coach, the Raptors are definitely exceeding expectations.
Last up are the Oklahoma City Thunder. After moving on from Paul George and Russell Westbrook, and receiving many draft picks in return, I thought the Thunder were going to be rebuilding this season. Instead, Chris Paul became an All-Star and proved to be a tremendous leader on the team currently in the sixth seed. Not only that, but they are only 1.5 games behind the Rockets, who I initially thought won the deal involving Chris Paul and Westbrook.
2. Now give me a few of the biggest disappointments of the season so far. 
Michael Regan: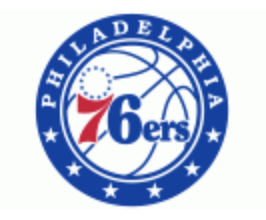 The Sixers were supposed to be a top-tier team. Instead, they're hanging out around the top-10. Ben Simmons and Joel Embiid, when healthy, have mostly done their jobs, but the expected issues (bench production, shooting) have reared their ugly heads in Philadelphia. The Sixers can't win on the road, and the Al Horford signing has been a disaster. 
The Nets are 8-12 when Kyrie Irving plays, even though he's averaging 27.4 points, 6.4 assists, and 5.2 boards per game. That, and the fact that he's only played 20 games, can only be considered a disappointment. 
The Trail Blazers and Warriors have been wrecked by injuries after meeting in the WCF. It's not really their fault, but it's disappointing nonetheless.
The Spurs looked like a solid playoff team heading into the season. They've bounced between really bad and potentially playoff-worthy since. They need a lot of things to go right to keep the playoff streak going.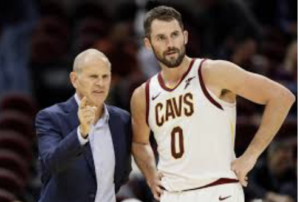 The John Beilein situation in Cleveland has been incredibly disappointing to watch as a Michigan fan. One of the best guys to ever do it deserved to see his career end on a high note, and that's becoming less and less likely. 
The Pistons and Magic weren't supposed to be good, but they were supposed to shore up the bottom of the East's playoff bracket. The Magic, with Jonathan Isaac injured, are doing that in the least inspiring way possible. The Pistons are…rebuilding? 
The Hawks are trending up after a horrendous first half, now that John Collins and Kevin Huerter are back and playing consistently. Trae Young has been fantastic. They solidified their center rotation at the deadline. Still, this was supposed to be a really positive year in Atlanta. There's still a great possibility of an exciting future, but it definitely hasn't started yet. 
The Bulls had a shot at a playoff spot this year. That hasn't happened. Instead, they've been hit with injuries again, throwing a wet blanket on top of what was already becoming a wet blanket of a season. It has to be hard to be a Bulls fan.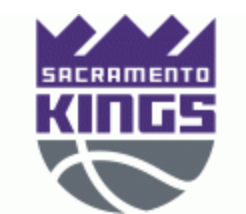 The Kings were really exciting last year, and they were expected to build on that momentum to make a real run at a playoff spot this year. That hasn't happened either. De'Aaron Fox has missed time. Marvin Bagley III has suffered injury after injury. Buddy Hield is leading the team in scoring, ranks second in three-point shooting, and is third in assists per game. He has also been taken out of the starting lineup after signing a big long-term extension, a move that has led to reported frustrations. Dewayne Dedmon didn't work out at all. Sacramento is 7 games out with 28 to go, and they probably want those games to go as quickly as possible. 
Nabil Chamra: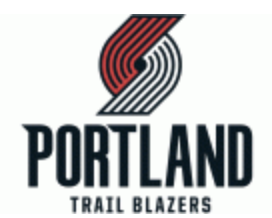 I'll start with the biggest disappointment of this season so far, the Portland Trail Blazers. Fresh off of a Western Conference Finals appearance last year, the Blazers came into this season with high expectations especially with the end of the Warriors dynasty. To say the least, they have come up very short as they sit four games back from the Grizzlies, a team who had 33 wins last year, from the last playoff spot in the Western Conference. With the 3rd worst defensive rating in the NBA and the 4th worst opponent 3-point % allowed, the Blazers find themselves unable to get anything going despite a career high 29.5 PPG from superstar Damian Lillard. 
Another disappointment has been, and I hate to say it, the New York Knicks. After a summer which saw them splash the cash for marquee free agents Julius Randle, Marcus Morris, and Taj Gibson, the Knicks again find themselves at the bottom of the Eastern Conference with no improvement seen in their young core of Kevin Knox and Frank Ntilikina. With no hope in sight past RJ Barret, expect another off-season of misery for Knicks fans. 
Ethan Perlmutter:
The biggest disappointment of the season is that Bradley Beal is averaging 29.1 points per game, Devin Booker is averaging 26.6, and Trae Young is averaging 29.7, yet their teams have a combined record of 57-107. This season has been historic in terms of players putting up big numbers on bad teams.
Ethan Jesselson: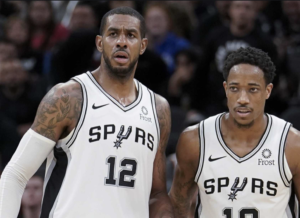 The first disappointment is the Spurs. There's three things in life that's certain: Death, taxes, and the San Antonio Spurs making the playoffs… So I thought. Even last year, when people were counting them out after selling Kawhi Leonard, San Antonio kept the 20 year streak alive and was one win away from upsetting the #2 seed Nuggets. With Popovich and the roster all still there from last year, it was tough to imagine them not making the playoffs again. Instead, the Spurs sit eight games under .500 and five games out of the playoffs. DeMar DeRozan and LaMarcus Aldridge are still playing great basketball. Their defense has just gone out the window, ranked 25th in defensive rating. I never thought I'd see this day. But as Kevin Garnett so eloquently put it, "anything's possible."
Another big disappointment has been Mike Conley. I was never the biggest Mike Conley guy in the world. Once he was gifted the richest contract in NBA history in 2016, I couldn't stop thinking how overrated he is. But then last year came, and he went on to average a career high in points at age 31. Put him and his good defense in Utah with their great coaching staff and well built roster, and this should have been one of Conley's best spots yet. Instead, Conley is having his worst scoring season since 2012, his second worst assist output of his career, his worst year from the free throw line since 2011, and his lowest field goal percentage of his career (excluding his 12 game season in 2017). In what should have been another career year for the 0 time all-star, Mike Conley has let down Jazz fans world wide.
The final disappointment has been the Trail Blazers. Coming off 53 wins and a trip to the Western Conference Finals, the Portland Trail Blazers looked poised for another big season. With one of the best back courts in the NBA in Lillard and McCollum and Kevin Durant's departure to Brooklyn, the Western Conference was truly wide open for the first time in years, and the Blazers were a team to worry about. Fast forward to the All-Star break, and Portland sits 4 games out of the playoffs. Lillard has had to average about 40 points a game over the last couple weeks just to bring them back into the playoff picture. The problem stems from their defense and size. The Blazers are ranked 27th in defensive rating. With a defensive rebounding percentage of 70.8%, also ranked 27th in the league, Portland has gotten killed on the defensive boards, giving up the most 2nd chance points in the NBA. The return of Jusuf Nurkic should help at some point, but Hassan Whiteside has filled in fairly well for the Trailblazers. If Terry Stotts can get this team to work a little harder on defense and rebounding, they certainly can get themselves back in the playoffs. 
Josh Gordon: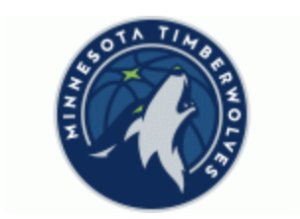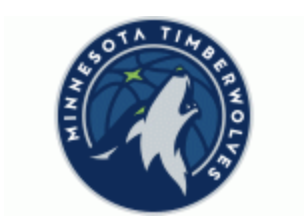 Let's start with the Minnesota Timberwolves. The Timberwolves were in no way expected to be good, but they recently lost 13 games in a row and now have lost 15 of their last 16. With Karl-Anthony Towns, Andrew Wiggins, and Robert Covington before the trade deadline, they should never have lost 13 straight including losses to the Atlanta Hawks (15-41) and twice to the Sacramento Kings (21-33).

Next are the San Antonio Spurs. For the first time since 1997, the San Antonio Spurs will not be in the playoffs. Sitting 5 games back of a playoff spot with only 28 games remaining, it is looking increasingly likely that this 22 season streak, which is tied for the longest NBA playoff streak ever, is coming to an end. This stat alone makes it a disappointment, but with LaMarcus Aldridge and Demar DeRozan, they should have been able to find a way.
Lastly, there's John Beilein. The Cavaliers are the worst team in the Eastern Conference and their new coach, John Beilein, is considering stepping down. While the Cavaliers were not expected to be a good team, Beilein, who was very successful with Michigan Basketball, was not able to even reach a low standard of expectations. The Cavaliers are currently 14-40, on pace to win just 21 games, and have an offensive rating lower than last year. 
3.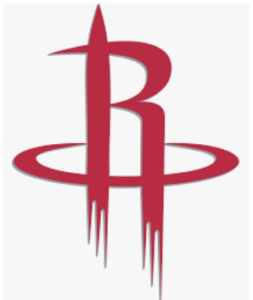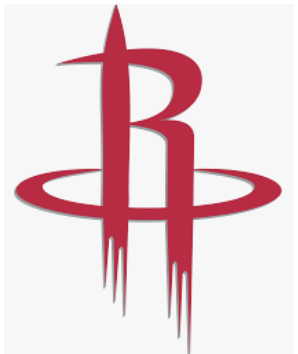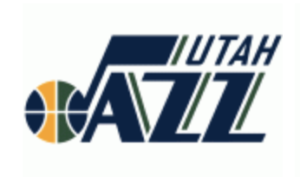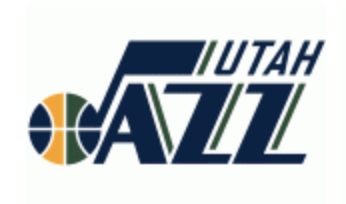 The Rockets (the West's 5 seed) visit the Jazz (4 seed) on Saturday. Utah won their most recent match-up on a buzzer beater. Who's set up to win if they meet in the playoffs?
Michael Regan: I'm all-in on Houston and their small ball lineup, assuming two things. For one, Russell Westbrook needs to continue to pull a Ben Simmons and avoid the three-point line. He's shooting 24% from deep, but he's cut those attempts from over 4 per game in October, November, and December to just over 2 per game in January and February. It makes him and the team more efficient, and the extra spacing that Robert Covington provides should only further that switch towards an interior-oriented game. Since the flip, Westbrook is averaging roughly 33 points, 7 assists, and 8 boards per game. Sign me up for that version of Russ. The second thing is James Harden's efficiency. After shooting 27% from deep in January (Rockets 6-6 in those games), he's up to 36% so far in February (4-2). He needs to hit threes at that rate or better. If those two things happen, the Rockets will enter any gym with a closing lineup of Russ and Harden at their best alongside Eric Gordon (third playmaker) and Robert Covington and PJ Tucker (both the definition of 3-and-D). I like their chances. As for Utah, I'm just not sure that an offense that depends so much on a total non-shooter and individual playmaker in Rudy Gobert can thrive in the NBA playoffs, where spacing is at an absolute premium. It hasn't worked in the past, and Mike Conley and the improved Donovan Mitchell have yet to consistently show that they can be the difference between those years and this year. I don't dislike the Jazz, but they're not my pick here. 
Nabil Chamra: I think this could finally be the year the Jazz get past the Rockets in the playoffs. They lead the league in 3P% and are 5th in the league in opponent 3P%, up from 10th and 15th in the league last season respectively. The Rockets, on the other hand, have been struggling lately mostly due to James Harden's slump and we are yet to see if the small ball experiment is going to work for Houston. With Rudy Gobert locking down the paint and great perimeter D from the Jazz, I can see the Jazz taking a potential series between the two teams in six.
Ethan Perlmutter: The Rockets' three point attempt rate is creeping towards 50%. They are threatening to break their own record for three pointers attempted in a season. In any given game, if they make slightly more threes than usual, they will probably win. If they make slightly less, they will probably lose. Do I have any idea which will be the case against Utah? No. That being said I'll take the Rockets.
Ethan Jesselson: I'm going to have to go with the Jazz here. The Rockets certainly have the best player in this series in Harden, and maybe the second best too in Westbrook. But I think their small-ball style of play won't hold up for a deep postseason run. PJ Tucker has done a nice job playing the 5 for Houston after trading Clint Capela. But at 6'5, 245 pounds, after eventually wearing out through the rest of the regular season, I don't think he'll be healthy or fresh enough to step up at the end of April against Rudy Gobert, leading to a big advantage for Utah on the glass. Houston already struggles cleaning up the boards, allowing the 6th most second chance points in the league. Houston's defense is for sure better than in previous seasons, but their interior defense, giving up the 6th most points in the paint, will still be a weak spot when Donovan Mitchell attacks the rack. All of this in addition to Harden's infamy in big playoff games has me leaning towards Utah if the two match up.
Josh Gordon: The Utah Jazz have beaten the Heat and the Mavericks since their win against the Rockets. They are second in the league in true shooting percentage and effective field goal percentage, while the Rockets rank seventh and eighth respectively. Additionally, the Rockets are 23rd in 3-point percentage shooting just 34.7% as a team and the Jazz have one of the best 3-point defenses allowing opponents to shoot just 34.3%, 4th lowest in the league. At the same time, the Jazz have the highest 3-point percentage in the league at 38.7%. The Jazz are top ten in the league in shooting percentage at every distance. They have a defensive rating of 108.3, compared to the Rockets at 110.1. Finally, Rudy Gobert is ranked 5th in the NBA in blocks. With no center in the Rockets starting 5, this could pose problems scoring in the paint, despite Westbrook's claim that Gobert is no different than any other defender. If the Jazz can shoot consistently, like they have been, and maintain their solid defense, I think they are better set up for a playoff series if the two teams face off.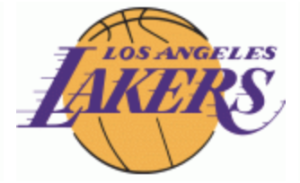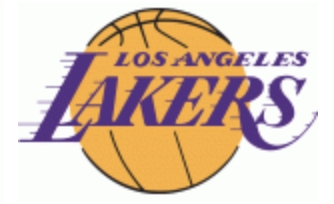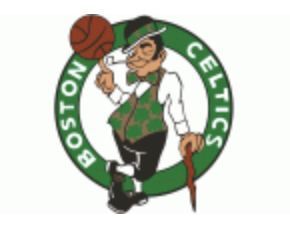 4. The Celtics will visit the Lakers on Sunday after blowing them out a few weeks ago. By most markers, Boston and Los Angeles have been the second and third best teams in the league this season. What are the chances that we see them meet in July?
Michael Regan: I would say relatively low. Boston, with Toronto, is among the second tier of Eastern Conference teams right now, but the gap between those two and the Bucks is pretty big. I don't see the Bucks slipping up after coming just short of the Finals last season. That said, the Celtics will have as good of a chance as anyone if Milwaukee does lose. The Lakers have to be among the favorites out West with their regular season play and the existence of LeBron James and Anthony Davis. But their 0-2 record against the Clippers, and their inability to just dominate teams like the Bucks means that the Rockets, Jazz, Clippers, and Nuggets (not in any order there) have a greater chance than the non-Milwaukee teams in the East. In other words, this wouldn't be a total shock of a Finals, but it's not all that likely either. 
Nabil Chamra: Low. I can definitely see the Lakers in the Finals behind MVP caliber seasons from Anthony Davis and Lebron James, but I struggle to see the Celtics making it past the Bucks in the Eastern Conference Finals or even perhaps the Raptors in the semis. The Raptors have proven they can run with any team this year, and, with their playoff pedigree, they could be a tough match, especially if they have the home-court advantage of the series. The Bucks are having an even more impressive season than before behind a somehow even better year from Giannis Antetokounmpo. I really cannot foresee the Celtics making it past the Greek Freak this year. Try again next time.       
Ethan Perlmutter: Game 7 (if necessary) of The Finals is set to be played on June 21, Michael. The only time the Celtics will play the Lakers in July will be for Summer League. Perhaps Lebron and Kemba will meet for Olympic training?
Michael Regan: Whoops. My bad on that one. It's the middle of February. June and July are the same thing at this point. 
Ethan Perlmutter: I thought the Celtics needed to make a move at the deadline. I don't see them being physically capable of stopping Giannis, and the East most likely runs through Milwaukee. 
Ethan Jesselson: This would be a dream Finals match-up, getting to watch another chapter of the historic Lakers/Celtics rivalry unfold. Unfortunately, I don't see it happening. With Giannis and the Bucks not having to face debatably the best wing defender in the league in Kawhi Leonard, Milwaukee should steamroll through the Eastern Conference. They've done it up until this point, I don't see a reason why it should stop. Boston is too small to match up with the Giannis and the rest of the team. We've never seen Kemba Walker in a playoff series, and I can't assume he'll turn up in the playoffs to beat the Bucks 4 times in 7 games. Milwaukee fell short last year. I don't think it happens twice in a row.
Josh Gordon: The Celtics and Lakers have both been playing at a high level all season and will each likely make a good run in the playoffs. However, the Bucks have been dominant with just 8 losses so far this season. They are playing at a level that could see them reach 70 wins on the season. There have only been two 70 win seasons in NBA history (the 1995-96 Bulls and the 2015-16 Warriors) and both of those teams made it to the NBA Championship. It would be surprising if the Celtics, or some other Eastern Conference team, were able to beat the Bucks in a playoff series. The Lakers, on the other hand, are first in their conference. I see the Clippers as their only real threat in the playoffs, but even then, the Lakers have been playing better all season and LeBron has been exceptional in the playoffs throughout his career. The chances the Lakers make the finals is relatively high, but the Celtics chances remain fairly low. Overall, we should not expect to see this matchup in the Finals.
5. Let's play a new game called Quick Hitters. No analysis. Just predictions. It's the All-Star Break, so give me your predictions for…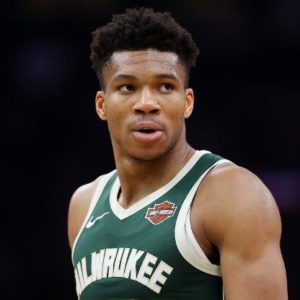 MVP – 
Michael Regan: Giannis Antetokounmpo
Nabil Chamra: Antetokounmpo
Robert Banas: Antetokounmpo
Ethan Perlmutter: Antetokounmpo
Ethan Jesselson: Antetokounmpo
Josh Gordon: Antetokounmpo
Charlie Logan: Antetokounmpo
Garrett McPhillips: Antetokounmpo
Final Votes: Antetokounmpo (8)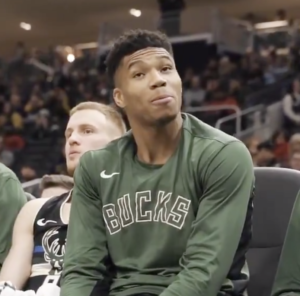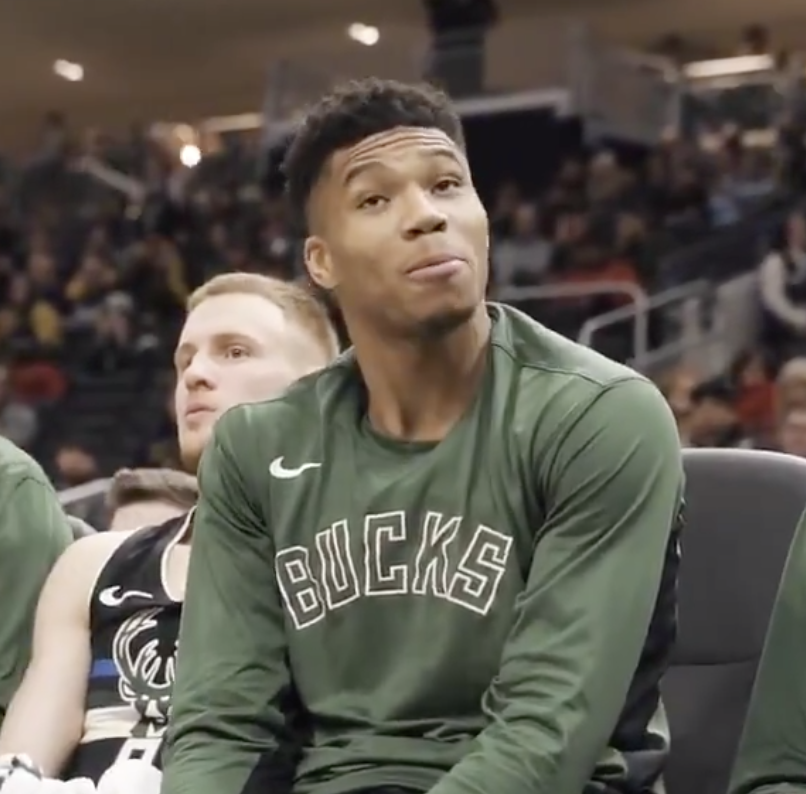 DPOY – 
Michael Regan: Giannis Antetokounmpo
Nabil Chamra: Anthony Davis
Robert Banas: Jimmy Butler (Bam Adebayo's time is coming though)
Ethan Perlmutter: Antetokounmpo
Ethan Jesselson: Davis
Josh Gordon: Antetokounmpo
Charlie Logan: Rudy Gobert
Garrett McPhillips: Gobert
Final Votes: Antetokounmpo (3), Davis (2), Gobert (2), Butler (1)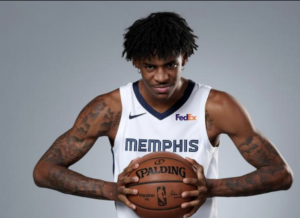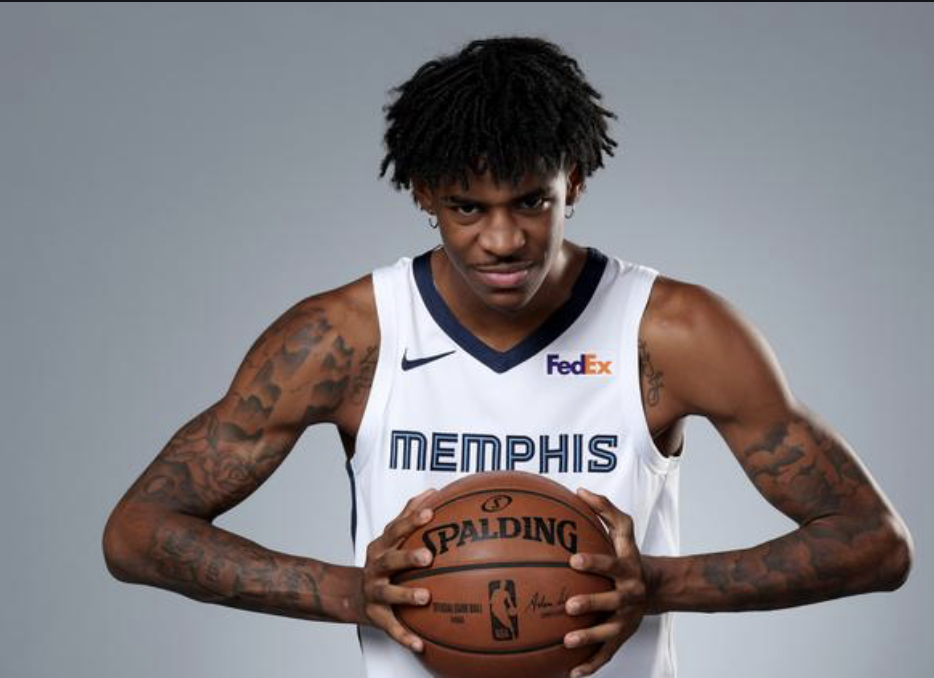 ROY – 
Michael Regan: Ja Morant
Nabil Chamra: Morant
Robert Banas: Morant 
Ethan Perlmutter: Morant
Ethan Jesselson: Morant
Josh Gordon: Morant
Charlie Logan: Morant
Garrett McPhillips: Morant
Final Votes: Morant (8)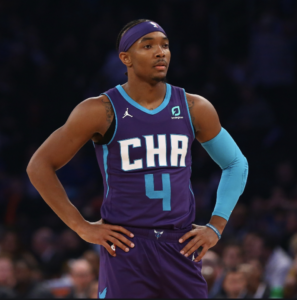 MIP – 
Michael Regan: DeVonte' Graham
Nabil Chamra: Graham
Robert Banas: Brandon Ingram
Ethan Perlmutter: Pascal Siakim
Ethan Jesselson: Fred VanVleet
Josh Gordon: Bam Adebayo
Charlie Logan: Graham
Garrett McPhillips: Graham
Final Votes: Graham (4), Ingram (1), Siakam (1), VanVleet (1), Adebayo (1)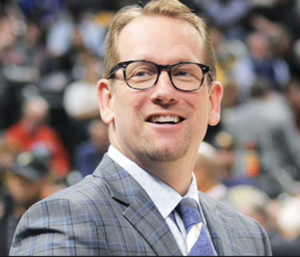 Coach of the Year – 
Michael Regan: Nick Nurse
Nabil Chamra: Frank Vogel
Robert Banas: Vogel
Ethan Perlmutter: Erik Spoelstra
Ethan Jesselson: Nurse
Josh Gordon: Nurse
Charlie Logan: Nurse
Garrett McPhillips: Mike Budenholzer
Final Votes: Nurse (4), Vogel (2), Spoelstra (1), Budenholzer (1)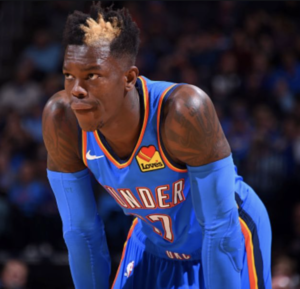 Sixth Man of the Year –
Michael Regan: Dennis Schroder
Ethan Jesselson: Schroder
Charlie Logan: Lou Williams
Garrett McPhillips: Schroder
Final Votes: Schroder (3), Williams (1)
Eastern Playoff Seeds – 
Michael Regan: Bucks, Raptors, Celtics, Sixers, Heat, Pacers, Nets, Wizards
Nabil Chamra: Bucks, Raptors, Celtics, Heat, Sixers, Pacers, Nets, Magic
Robert Banas: Bucks, Raptors, Celtics, 76ers, Heat, Pacers, Magic, Nets
Ethan Perlmutter: Bucks, Raptors, Celtics, Heat, Pacers, 76ers, Nets, Magic
Ethan Jesselson: Bucks, Raptors, Celtics, 76ers, Heat, Pacers, Magic, Nets
Josh Gordon: Bucks, Celtics, Raptors, Heat, Pacers, Sixers, Nets, Magic
Charlie Logan: Bucks, Celtics, Raptors, Heat, 76ers, Pacers, Nets, Magic
Garrett McPhillips: Bucks, Raptors, 76ers, Heat, Celtics, Pacers, Nets, Magic
Final Votes: 
Bucks (8)

Raptors (6), Celtics (2)

Celtics (5), Raptors (2), Sixers (1)

Heat (5), Sixers (3)

Heat (3), Pacers (2), Sixers (2), Celtics (1)

Pacers (6), Sixers (2)

Nets (6), Magic (2)

Magic (5), Nets (2), Wizards (1)
Western Playoff Teams – 
Michael Regan: Lakers, Rockets, Nuggets, Clippers, Jazz, Thunder, Mavs, Grizzlies
Nabil Chamra: Lakers, Clippers, Jazz, Nuggets, Mavs, Rockets, Thunder, Grizzlies
Ethan Jesselson: Lakers, Clippers, Nuggets, Rockets, Jazz, Thunder, Mavericks, Trail Blazers
Charlie Logan: Lakers, Nuggets, Jazz, Clippers, Rockets, Mavs, Thunder, Grizzlies
Garrett McPhillips: Lakers, Nuggets, Clippers, Jazz, Thunder, Mavs, Rockets, Trail Blazers
Final Votes: 
Lakers (5)

Clippers (2), Nuggets (2), Rockets (1)

Nuggets (2), Jazz (2), Clippers (1)

Clippers (2), Rockets (1), Nuggets (1), Jazz (1)

Jazz (2), Mavs (1), Rockets (1), Thunder (1)

Thunder (2), Mavs (2), Rockets (1)

Mavs (2), Thunder (2), Rockets (1)

Grizzlies (3), Trail Blazers (2)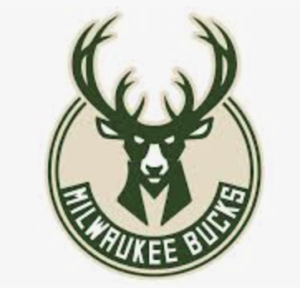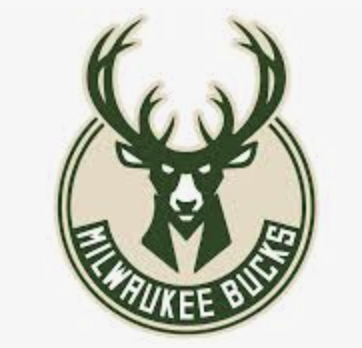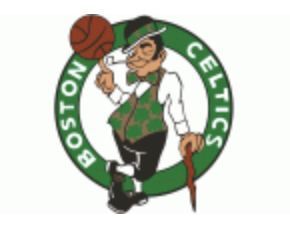 ECF – 
Michael Regan: Bucks v. Raptors
Nabil Chamra: Bucks v. Celtics
Ethan Jesselson: Bucks v. Celtics
Charlie Logan: Bucks v. Celtics
Garrett McPhillips: Bucks v. Sixers
Final Votes: Bucks (4), Celtics (3), Raptors (1), Sixers (1)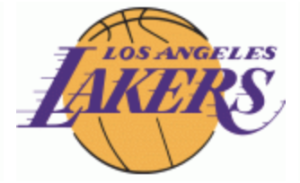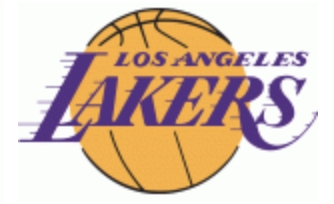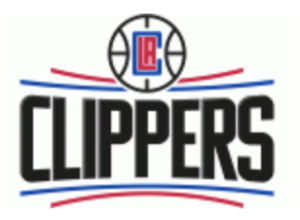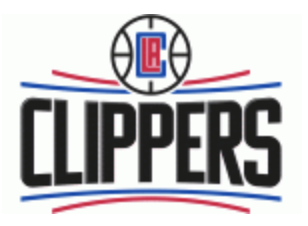 WCF – 
Michael Regan: Rockets v. Lakers
Nabil Chamra: Lakers v. Jazz
Ethan Jesselson: Lakers v. Clippers
Charlie Logan: Lakers v. Clippers
Garrett McPhillips: Lakers v. Clippers
Final Votes: Lakers (5), Clippers (3), Rockets (1), Jazz (1)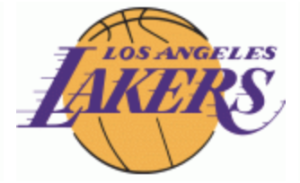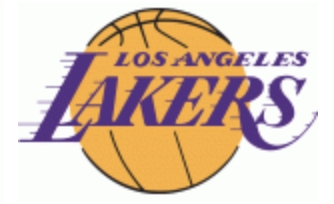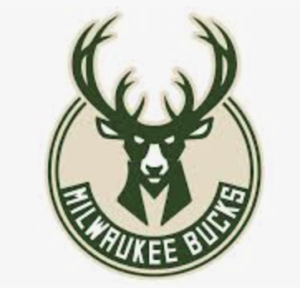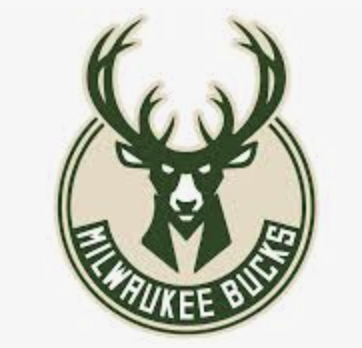 Finals – 

Michael Regan: Bucks v. Rockets
Nabil Chamra: Bucks v. Lakers
Ethan Jesselson: Bucks v. Lakers
Charlie Logan: Bucks v. Clippers
Garrett McPhillips: Bucks v. Lakers
Final Votes: Bucks (5), Lakers (3), Rockets (1), Clippers (1)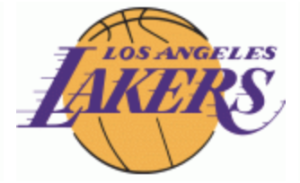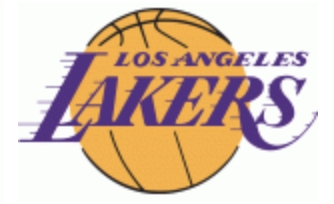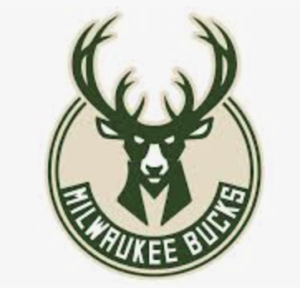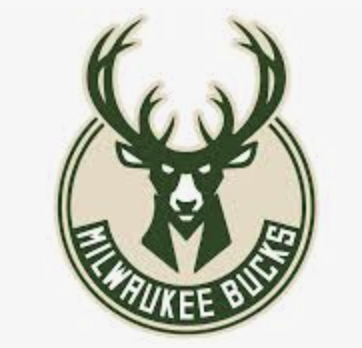 Champion –

Michael Regan: Bucks
Nabil Chamra: Lakers (for Kobe)
Ethan Jesselson: Lakers
Charlie Logan: Clippers
Garrett McPhillips: Bucks

Final Votes: Lakers (2), Bucks (2), Clippers (1)