The Battle for the Eighth Seed (Week 2)
6 min read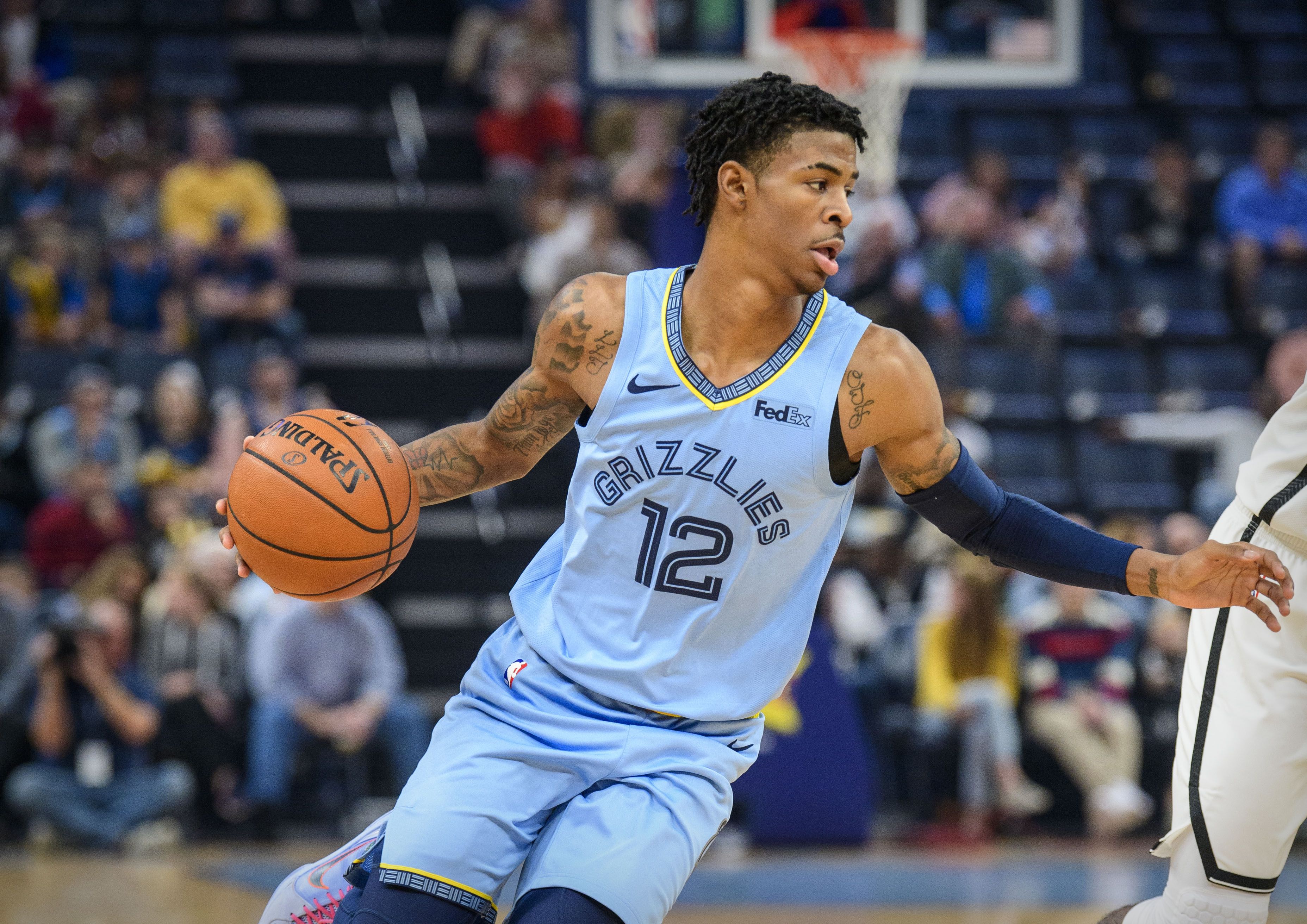 BY JOSH GORDON
Welcome to The Eighth Seed, a weekly article which will analyze the current eighth seed in each NBA conference, evaluating what they will need to do to remain in playoff contention. I will make predictions about whether these teams should be expected to remain in the eighth seed for another week based on their strength of schedule, injuries, advanced stats, etc, or if they should be expected to rise or fall.
Eastern Conference: Brooklyn Nets (17-20)
Injuries: 
Kevin Durant (Achilles; Out for the Season) – Injured last season
Kyrie Irving (Shoulder; Probable for Sunday) – Injured on Nov. 14
Garrett Temple (Knee; Day To Day) – Did not play on Friday, Jan. 10 against the Heat.
Wilson Chandler (Hamstring; Day To Day) – Did not play on Friday, Jan. 10 against the Heat.
Relevant Standings: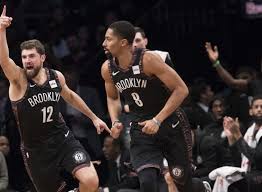 Magic (18-21) 15.5 Games Back

Nets (17-20) 15.5 Games Back

Hornets (15-26) 19.5 Games Back

Pistons (14-25) 19.5 Games Back
Upcoming Schedule:
Sun. 1/12: Home vs. Atlanta Hawks (8-31, 15th in the East)
Tues. 1/14: Home vs. Utah Jazz (26-12, 4th in the West)
Wed. 1/15: Away at Philadelphia 76ers (25-14, 5th in the East)
Sat. 1/18: Home vs. Milwaukee Bucks (34-6, 1st in the East)
Individual Statistics (Jarrett Allen):
Despite the extended absence of star players Kyrie Irving and Kevin Durant, Jarrett Allen has been one of the key players who have the Nets still in playoff position. He ranks in the top 20 in the NBA in many offensive and defensive categories this season. He is 7th in the NBA in eFG% at 65.2% and true shooting percentage at 67%. He is also one of the best rebounders in the league ranking 14th in total rebound percentage at 18.8%, which is ahead of Karl-Anthony Towns and Kevin Love. Allen is 11th in WS/48 at .223 which is higher than all-NBA players including Nikola Jokic and Damian Lillard. Defensively, he ranks 19th in block percentage at 4.1% and 20th in defensive box plus/minus at 2.8. 
Team Statistics:
The Nets have many more negatives than positives in a season where they acquired Kevin Durant and Kyrie Irving in the offseason. Granted, neither superstar has played many games this season due to injuries, with Kevin Durant out for the season, the Nets are still doing considerably poorly in many categories. They rank in the bottom 3 in the NBA in 3-point field goal percentage, despite shooting at the 6th highest rate in the league. They are shooting just 32.9% from behind the arc and 41.7% of their shots are from this range. The Nets also struggle tremendously from the free-throw line, shooting 74.4%, 26th in the league. They also have a major discrepancy in turnovers compared to their opponents. They turn the ball over at a 13.4% rate despite only forcing turnovers at an 11.4% rate, which is the 4th worst in the league.
Over their past eight games, the Nets have gone just 1-7. They have an abysmal 47.5% eFG%, worst in the league over this span. They also are tied with the Hawks for the lowest offensive rating differential in this time at -9.3. 
The Nets do have some positives despite their many flaws. They rank 5th in the league in opponent eFG% holding opponents to 50.0%. With DeAndre Jordan and Jarrett Allen both averaging nearly 10 rebounds per game, 9.9 and 9.8 respectively, the Nets are ranked 2nd in rebounds/game this season. 
Final Overview:
Before beating the Heat on Friday, Jan. 10, the Nets had a seven game losing streak falling from a 16-13 record. Despite the positives in rebounding and holding opponents to a low eFG%, the Nets have clearly struggled offensively. With Kyrie Irving potentially returning to the lineup on Sunday, Jan. 12, this is a potential offensive weapon which the Nets so desperately need. Pairing with Spencer Dinwiddie in the backcourt, the Nets could potentially turn their recent woes around and become competitive again. 
Even with Irving returning, the Nets have a difficult schedule this week facing three teams who are more than ten games above .500. They have a solid lead in the standings over the Hornets and Pistons, four games ahead, so they will not drop in the standings this week. However, it will be difficult for them to surpass the Magic, who they recently lost to, unless they find a way to win against two of these top teams that they face. 
Prediction: Nets remain in the 8th seed
Western Conference: Memphis Grizzlies (17-22)
Injuries: 
Andre Iguodala (Out; Expected to be moved by trade deadline) – Has not played this season
Relevant Standings:
Thunder (22-16) 9.0 Games Back

Grizzlies (17-22) 14.5 Games Back

Spurs (16-21) 14.5 Games Back

Trail Blazers (16-23) 15.5 Games Back

Timberwolves (15-22) 15.5 Games Back

Suns (15-23) 16.0 Games Back

Kings (15-24) 16.5 Games Back

Pelicans (14-25) 17.5 Games Back
Upcoming Schedule: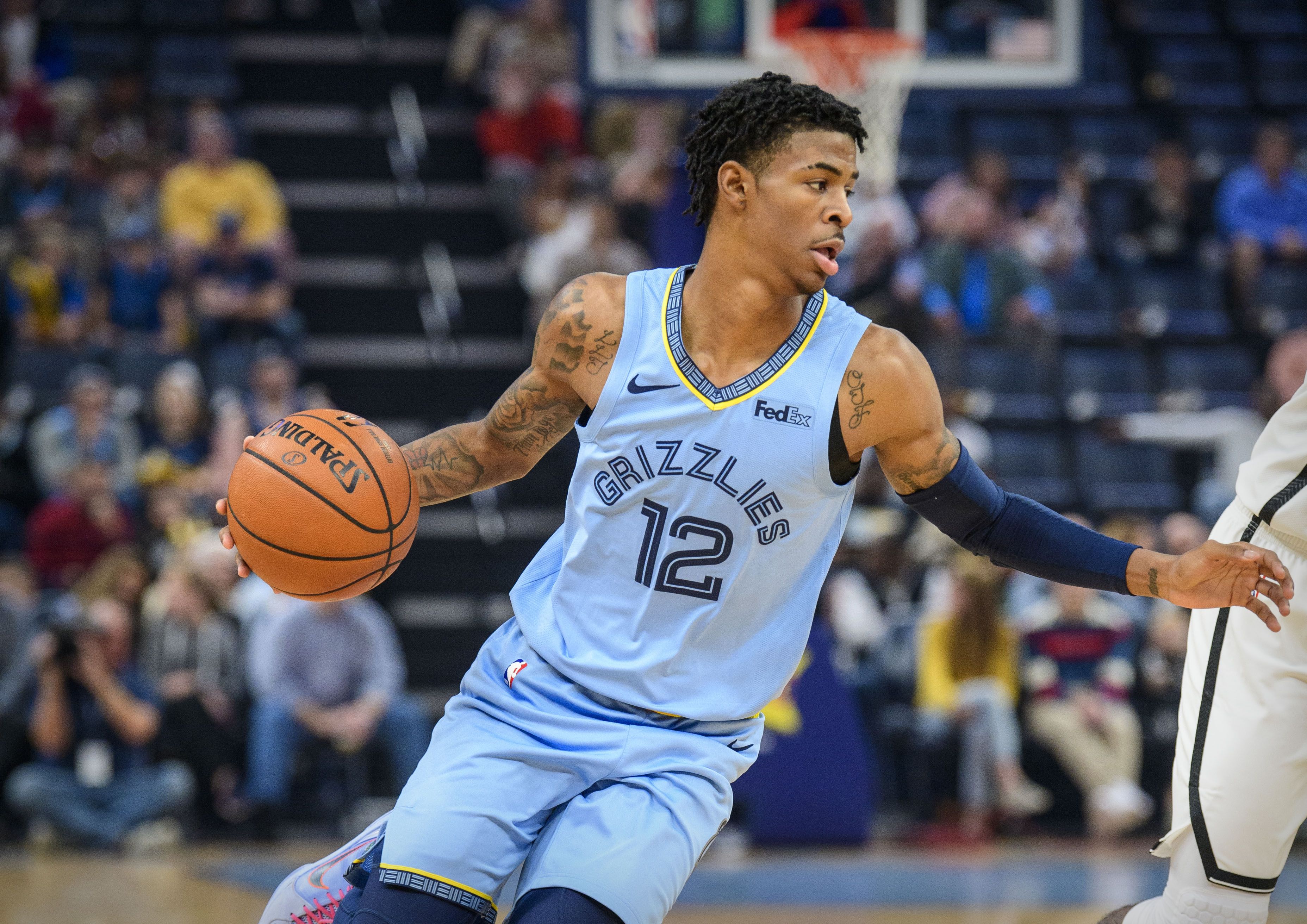 Sun. 1/12: Home vs. Golden State Warriors (9-31, 15th in the West
Tues. 1/14: Home vs. Houston Rockets (25-12, 5th in the West)
Fri. 1/17: Home vs. Cleveland Cavaliers (11-27, 13th in East)
Individual Statistics (Brandon Clarke):
Among rookies with at least 20 games played so far this season and with at least 10 minutes per game, the Grizzlies have two of the best in Ja Morant and Brandon Clarke. They have been essential to the Grizzlies' playoff hopes and their most recent win streak. Brandon Clarke ranks first in PER for rookies with a PER of 22.6 and Ja Morant ranks second at 18.5.
Although Ja Morant has been having an outstanding rookie season, Brandon Clarke has also been one of the best rookies in the league. He ranks in the top five among qualifying rookies in many significant advanced categories including first in win shares with 2.7, box plus/minus with 2.4, and VORP at 0.8. He additionally ranks 2nd in rebound percentage at 14.2%, 2nd in offensive rating at 129, 3nd in block percentage at 3.5%, and 5th in lowest turnover percentage at 9.5%. Despite coming off of the bench, Clarke provides tremendous value to this young Grizzlies team. What stands out most is that he is producing on both ends of the court, one of just three rookies to have a positive offensive and defensive box plus/minus, the other two being Jaxon Hayes and Terence Davis.
Team Statistics:
The Grizzlies were very recently nine games below .500 and with this unsuccessful campaign came many negatives. This season, the Grizzlies are ranked 24th in opponent eFG% at 53.4%, opponent turnover percentage at 12.6% and net rating with -3.22. Even worse, they have the 3rd lowest FT/FGA rating at .173 and have allowed the 3rd highest opponent FT/FGA at .225. The league average is .198 free throws per field goal attempt. They have been giving opponents too many easy points and not being able to draw enough fouls themselves. The Grizzlies have also turned the ball over too much ranking 8th in the league in highest turnover percentage at 13.5%. They have turned the ball over at a 0.9% higher rate than they have been able to force turnovers.
However, they are on a four-game winning streak and in January, they hold a 4-1 record. Since the start of the new year. The Grizzlies rank first in eFG% at 59.3% and 3rd in eFG% differential at +6.7%. They have the third highest offensive rating with 122.4, compared to 18th in offensive rating with 109.4 on the season, and they are fourth in offensive rating differential at +9.2. Their ball movement throughout the entire season has been one of the best in the league with their 64.9% assist percentage on the season, the second highest.
Final Overview:
The Memphis Grizzlies currently have a 4 game winning streak, dominating the Clippers on January 4 and then going on to beat the Suns, Timberwolves, and most recently the Spurs to make a surge from the 13th seed to the 8th seed. This shows how tight the race for the 8th seed really is in the Western Conference. Despite this winning streak and moving into playoff contention, the Grizzlies are still five games below .500 and they are 5.5 games out of the 7th seed. However, they are playing great basketball as of late. Although their dominance may have been, in part, due to weak opponents, they did assertively beat the Clippers to begin this run.
Look for more of the same tenacity on both sides of the court in this upcoming week, where the Grizzlies only face one team not in the bottom five. The Grizzlies should handle their business with home wins against the Warriors and the Cavaliers (suddenly two of the league's worst teams), but the home game against the Rockets will be a test to see whether the Grizzlies will be able to sneak into the playoffs this season. A win against Houston would not be enough to move up in the standings, but it could help solidify their spot in the eighth seed. Expect a close game between these two teams.
Prediction: Grizzlies remain in the 8th seed
Citation:
Sports Reference LLC Basketball-Reference.com – Basketball Statistics and History. https://www.basketball-reference.com/. (Jan. 11, 2020)