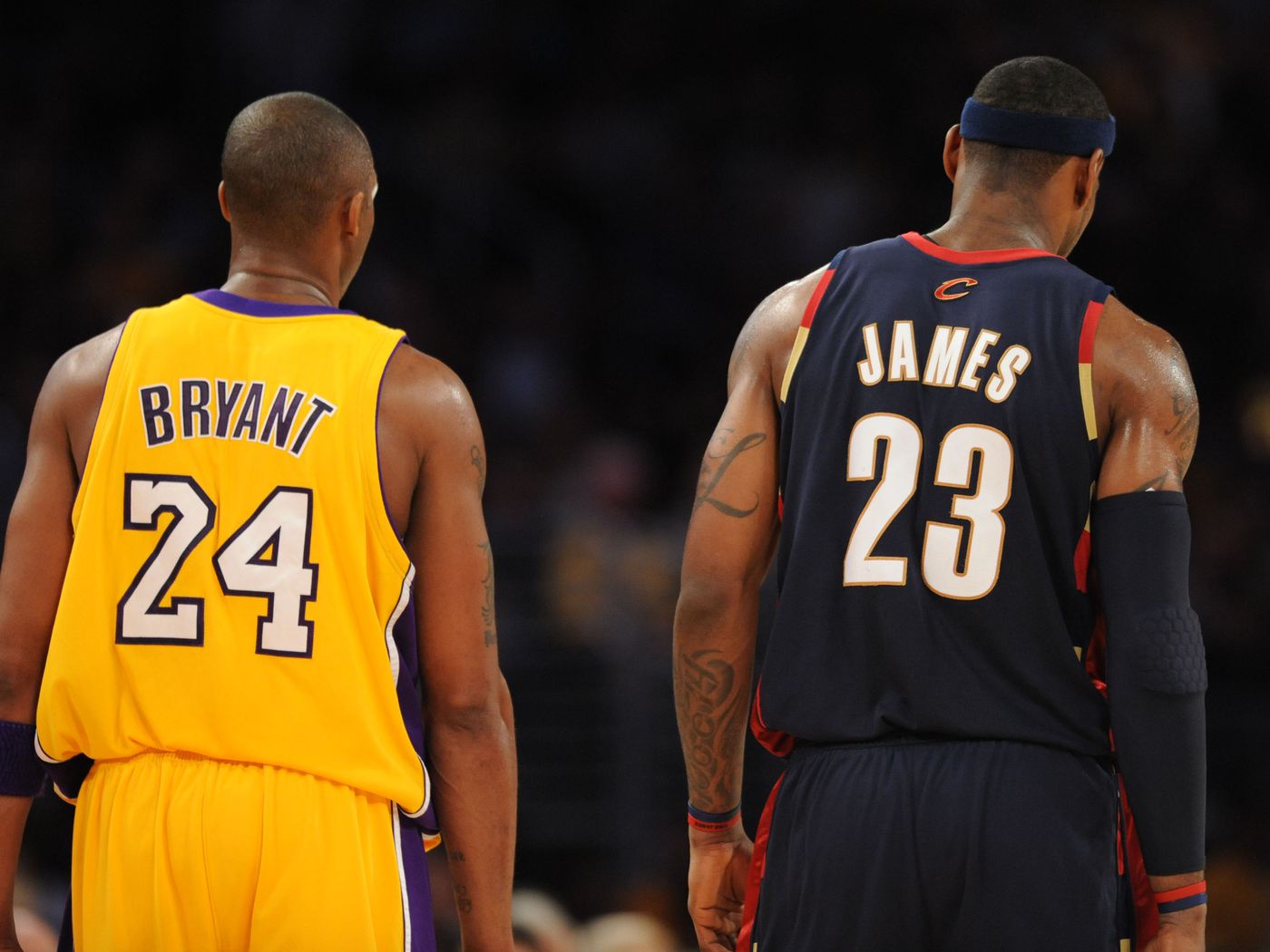 Here's our final list – 157 to 1. Check our first three parts of this rankings process to see the why's and the how's.
I'm going to have a few quick sentences for our first 57, and then we'll leave the top 100 without comment. We know who those guys are, and the ultimate goal of this is to let all of the stats and things we ran through do the talking, not any sort of subjective narrative or thoughts. Maybe we'll dive into this more later, but for now we'll leave the list.
157. Mark Eaton – 23.07 points
Eaton was a defensive force, but he just doesn't have the all-around resume to compete here.
156. Alvin Robertson – 23.09 points
The same is true for Robertson, who might be the greatest stealer of the basketball in league history but struggled to piece together a more complete resume.
155. Tree Rollins – 23.80 points
Rollins lasted 18 years in the league and was a premier rim protector for more than half of his career, but he doesn't have the all-around contributions to get much of anywhere here either.
154. Pete Maravich – 23.99 points
There aren't many players that can boast five seasons of 25.8 or more points per game, but Maravich's ten total seasons and lack of postseason accomplishments don't allow the overall picture to rise all that high.
153. Derrick Rose – 24.18 points
Rose has carved out a very nice fourteen year career, but he hasn't ascended to the level of greatness that some expected after his MVP season. Injury issues can obviously be pointed to, and Rose likely was on a higher trajectory regardless of where exactly his true ceiling stood (the full amount of games where Rose played as a true star is exceedingly low). But there are worse things to be than a 15-year pro with an MVP.
152. Nate McMillan – 24.27 points
McMillan can boast a strong twelve year career as a hard-nosed point guard, which is well worth celebrating. It won't put you in the GOAT conversation though.
151. Terrell Brandon – 24.71 points
Brandon was a really solid NBA guard for eleven seasons, and the career numbers stack up rather well against the vast majority of players. They just miss the mark against some of the game's best ever.
150. David Thompson – 24.88 points
Thompson was an electric athlete who scored 24 or more points per game in five of his first six seasons, but he only played three more years after that stretch and rarely left a mark defensively or in the postseason.
149. Doc Rivers – 25.38 points
Doc will likely go down in history as a coach – for better or for worse – but he also spent thirteen seasons as a pretty decent point guard with defensive stats that speak for themselves. He was never productive enough to earn the accolades as a player, so he'll have to settle for that championship ring from 2008.
148. Fat Lever – 25.48 points
It's not particularly easy to average at least 6 rebounds, 6 assists, and 2 steals per game across a twelve year NBA career, but Lever did it. That twelve year career really only contained nine and a half seasons of games though, and, like Rivers, the gap between really solid and truly great was never really bridged.
147. Dave Bing – 25.71 points
Bing ended his career with impressive averages of 20 points and 6 assists per game. He also ended his career with just one playoff series win under his belt in twelve years.
146. Andrei Kirilenko – 26.05 points
AK47 doesn't have much firepower in a debate about the all-time greats given the lack of elite-level production and postseason success. Still, he might just be okay with a well-rounded thirteen year career that has him in 26th all-time (a.k.a. since 1974) in Box +/-.
145. Mark Price – 26.05 points
The distinction between 145th and 146th is not a large one, but the higher spot goes to Price, an elite marksman and strong playmaker who held the reins in Cleveland for nearly a decade. He doesn't stack up against the Steph Currys and Magic Johnsons of the world, but he did end up with a slight edge over the Doc Rivers(es?) and Nate McMillans.
144. Yao Ming – 26.16 points
19 points, 9 rebounds, and 2 blocks per game will do just fine for career averages, and Ming produced at least .175 win shares per 48 minutes in all of the seasons that saw him play more than five games. The cultural impact is as large as the man. But Yao was limited to just 476 regular season games, and he made just four short trips to the postseason, never advancing past the second round.
143. Earl Monroe – 26.28 points
Monroe averaged at least 19.9 points per game in seven of his thirteen seasons, and he was second on the 1973 champion Knicks in playoff win shares. There's not a whole lot else on the resume.
142. Mookie Blaylock – 26.32 points
"The Thief" averaged 2.3 steals per game across his career on his way to six All-Defense appearances, and he posted 6.7 assists per game as well. That'll do for a point guard, though Blaylock never boasted elite production elsewhere and was 18-36 in the playoffs.
141. Rod Strickland – 26.37 points
Strickland's lengthy career spanned from 1989-2005, and he averaged more than 7 assists per game. He was an equally tough 18-34 in the playoffs.
140. Marques Johnson – 26.39 points
Johnson averaged an efficient 20 points per game, and he averaged 7 boards and 3.5 assists too. He was a strong scorer throughout, but he went on just one deep playoff run.
139. Karl-Anthony Towns – 26.83 points
KAT sits in 139th with a relatively decent amount of separation on either side. He's a generational shooter as a big and a wildly efficient and high-volume scorer. He rebounds well and boasts elite advanced metrics. He's also just seven years into a career that has led to next to nothing in the way of wins, playoffs or otherwise. Towns has some work to do to really climb the all-time leaderboard, but he can theoretically do it, unlike most of the players down around him.
138. Andre Miller – 27.23 points
Miller was a really good floor general, and the impresssive longevity of his seventeen year career is the strongest part of his case here. A relative lack of statistical productivity and the 1-11 record in playoff series don't make his all-time ceiling particularly high though.
137. Eddie Jones – 27.54 points
Jones spent most of his fourteen seasons as a very solid two-way starting 2/3. That'll go a long way in the final account, but Jones rarely produced at an elite level or had much playoff success.
136. Joe Johnson – 27.67 points
Iso Joe played for seventeen seasons, and he played two minutes of an eighteenth after a three-year layoff this past season. He just doesn't have much on the resume to speak of outside of the scoring and a few playoff series wins.
135. Tim Hardaway – 27.73 points
Hardaway played thirteen seasons, including five in which he averaged at least 20 points and 8 assists per game. He also got past the first round just once and gradually declined over the last four-to-five years of his career.
134. Blake Griffin – 27.77 points
Griffin is entering his thirteenth season this year, though it's probably fair to say there isn't a whole lot left in the tank. There's plenty already on the resume though – from the eight seasons of 20+ points per game to the career averages of 8 boards and 4 assists per game, the strong advanced metrics, and the dunking, which is worth at least a little bit of extra fond remembrance. But Griffin has never been to a conference finals, and he has only turned in four or five seasons that might push into the realm of elite. He's had a great career, but there's a good deal of distance to the top.
133. Lenny Wilkens – 27.85 points
Wilkens averaged 16.5 points, 6.7 assists, and 4.7 rebounds across a fifteen-season career, and he appeared in the Finals against Bill Russell and the Celtics in his first season.
132. Grant Hill – 28.00 points
Hill's first six seasons were as good as just about any, but ankle injuries sapped that potential over the next thirteen years. The final tally – eighteen seasons, roughly a 17/4/6 points/assists/rebounds average split, and solid advanced metrics – make for a great career regardless, but there will always be what if questions surrounding Hill, who probably could have pushed a top 100 spot despite the injuries if he had found a little more playoff success.
131. Sidney Moncrief – 28.10 points
Moncrief was a defensive specialist with two DPOY awards to his name, and he was also just 19 points short in 1982 of five seasons of 20+ points per game. That'll do for two-way production. On the other hand, he lasted only eleven seasons, a solid but unspectacular amount, and he never made The Finals.
130. Chris Mullin – 28.17 points
Mullin was an efficient scorer with respectable numbers all-around, and he averaged 25+ points per game five years in a row at his peak (1989-1993). Those five seasons made for his only accolades – five All-Star appearances and four All-NBA appearances – and Mullin never made The Finals either.
129. Clifford Robinson – 28.20 points
Robinson was a strong defensive player, and his eighteen year career will make up for the some of the relatively underwhelming career averages. His first three seasons featured two trips to The Finals with the Blazers, though neither ended with a title.
128. Alex English – 28.27 points
English was an electric and really rather efficient scorer, topping 25 points per game in eight consecutive seasons and making more than half of his shots across his career. On the other side of things, the defense was always rather poor, the scoring was always the main feature, and English never had much playoff success.
127. Damian Lillard – 28.40 points
Maybe it's fitting that Lillard ends up right next to English here. Lillard is a monster of production on offense. He had a six year streak of 25+ points per game seasons snapped last year (he managed a terrible 24 points per game in 2022), and he's averaged at least 6 assists per game in eight of ten seasons. The man is a game-changing force with the ball in his hands. But he's also a clear negative defensively and hasn't won much in the postseason. There's time to change that, and the next five or so years will add to Lillard's longevity tally at the very least. But it's hard to make a legitimate claim for him being one of the 75 greatest players in league history right now, or ever.
126. Elton Brand – 28.44 points
Brand posted four 20 and 10 seasons and came very close a few more times. He was solid at the rim on both sides. He lasted seventeen years. The man had a very good career. It just wasn't ever all that spectacular. With that said, I might need to retroactively give Brand an extra 10 points for the nicknames "Old School Chevy" and "Chief Beef".
125. Larry Nance – 28.49 points
Nance was a strong rebound, efficient scorer, and good defender who started over 85% of his games across a thirteen year career. He was on the brink of The Finals twice but ended up two wins short each time.
124. Paul Millsap – 28.71 points
Millsap is now sixteen seasons in, and the career averages are starting to decline a bit. But he's always been a dependable two-way player, and he's won ten playoff series across his career despite never reaching The Finals.
123. Nate Thurmond – 28.71 points
Thurmond was a defensive monster who averaged 15 points and 15 boards per game across a fourteen year career. He also won six playoff series but twice fell short in The Finals.
122. Detlef Schrempf – 28.72 points
The third piece of our very tight race for the 122nd spot, Schrempf contributed in a variety of ways across a sixteen year career that saw him win ten playoff series and make one appearance in The Finals. He was just a really solid player for a pretty long time.
121. Paul George – 28.75 points
George has had some durability issues, but he's still twelve years into his career and going strong. He's won eight playoff series despite never making The Finals, and he's been an elite two-way wing for most of the last decade, including a 2019 season that saw him finish third in MVP voting. He's got a shot to make a significant jump if the Clippers can make good on their potential these next few years.
120. Vlade Divac – 29.09 points
Divac was never all that productive statistically, but he started more than 85% of his games across a 16 year career, won eight playoff series and made one trip to The Finals, and left his mark defensively. He was a decent rebounder and not-bad passer for a 7-footer. There's plenty to be said for being a solid NBA starter for about a decade and a half.
119. Kevin Johnson – 29.13 points
Johnson played twelve seasons, leading the Suns as their starting point guard for nine of them. He averaged 18 points and 9 assists per game across those twelve years, and he can boast some really good advanced metrics. Throw in nine playoff series wins and a trip to The Finals, and we have ourselves a career.
118. Tracy McGrady – 29.30 points
McGrady played fifteen seasons, made seven All-NBA teams, and posted eight straight seasons of at least 20 points, 5 rebounds, and 4 assists per game. He was also probably the league's best player in 2003, finishing top of the league in points per game, win shares per 48, BPM, VORP, and PER. But the Magic went 42-40, and McGrady finished 4th in MVP voting. The lack of winning was an issue throughout his career; TMac never played more than 7 total minutes in a playoff series that his team won.
117. Jimmy Butler – 29.33 points
Butler has turned himself into an elite two-way player, and he led the Heat on their bubble Finals run. He's become a better passer and more efficient scorer, the defense has been stellar throughout his career, and the advanced metrics are quite good. Jimmy will go down as a really great player. He's still missing that landmark moment (say a title) that might push him further up this list though. That said, a few more years at this current pace in Miami should give him a little boost regardless of the postseason outcomes.
116. Ed Macauley – 29.34 points
Macauley was a 50s man, and his ten seasons featured a championship, two Finals appearances, four All-NBA appearances, career averages of more than 17 points and 7 rebounds per game, and some rather stellar efficiency numbers for his time. The advanced metrics – or at least the PER and win share numbers that we have – are quite good as well.
115. Rudy Gobert – 29.38 points
We're going to hear about Rudy Gobert in future all-time great defender debates. The man has three DPOY awards and has, so far, made an All-Defense team in two-thirds of his seasons. He's about as good as it gets on that end, and he's pretty solid on the boards too. The offense is fine – he does his job in finishing with great efficiency and helping the system run – but he'll never be anything close to an individual difference maker on that end. That's alright given his defensive prowess, but it will knock him down any all-time lists, especially when the postseason success isn't really there (Gobert has never advanced past the second round).
114. LaMarcus Aldridge – 29.51 points
Aldridge has played sixteen seasons, and he averaged at least 21 points per game in seven of them. He was a foundational offensive piece for a long time, and his defense was largely okay throughout. The playoff success was never really there, but being one of the better PFs in the league for about thirteen years will go a long ways.
113. Adrian Dantley – 29.60 points
Dantely's career lasted fifteen years, and he was a really good scorer with eleven seasons of 20+ points per game, six seasons of 28+ points per game, and four seasons of 30+ points per game, two of which led to scoring crowns. He was about as good as it got offensively across the first half of the 1980s. Eight playoff series wins and a trip to The Finals are solid, but the Pistons' breakthrough that came after trading Dantley to Dallas is difficult to ignore.
112. Tiny Archibald – 29.63 points
Archibald is an NBA champ, and he had an incredible 1973 season where he averaged 34 points and 11.3 rebounds per game. He didn't produce as much later in his career, but he was still a key cog on some of the early Larry Bird Celtics teams.
111. Dave DeBusschere – 29.72 points
DeBusschere won two NBA championships and was a really dang good defender. Dave+DeBusschere+Defense equals Big D, which is a fantastic nickname. A career average of 11 rebounds per game for a 6'6″ forward is rather impressive too. So are his eleven playoff series wins and three Finals trips.
110. Buck Williams – 29.73
Narrowly edging out Big D is Buck Williams, who averaged a points-rebounds double-double across seventeen NBA seasons. He never won a championship, but he did win ten playoff series and appear in The Finals twice. The longevity is impressive, but it's not as impressive as Williams's two-way balance. His 120.1 career win shares are 48.5% offensive and 51.5% defensive, and he somehow finished his career with offensive and defensive BPMs of 0.0, which is pretty crazy for a seventeen year vet.
109. Carmelo Anthony – 29.79 points
Melo has longevity as well, having now played quite a few minutes across nineteen NBA seasons. He's 34th all-time in games and 25th all-time in minutes played. The scoring has always been there; Anthony topped 25 points per game in seven seasons and is averaging 22.5 points per game across his career. But the other aspects of the game have always been less dependable, and Melo has exited the first round just twice in his career. He's had a great career, but there's a good deal of room between him and the game's greatest.
108. Walt Bellamy – 29.80 points
Bellamy just barely edges out Melo. He averaged more than 20 points and 13 rebounds per game across fourteen seasons, which was largely the result of his first five seasons, in which he averaged 26.8 points and 16.5 rebounds. Bellamy didn't win many playoff games, but he had some really good individual seasons.
107. Sam Perkins – 29.81 points
Then we have Perkins, who barely edges out Bellamy. Perkins was never a very productive individual player, but he was a pretty solid one for the better part of his seventeen year career. That helped him win eighteen playoff series and get to The Finals three times.
106. Jeff Hornacek – 29.84 points
Hornacek wasn't particularly productive either, but he was a very good shooter who started almost 85% of his games across fourteen seasons. He won eighteen playoff series too, though he only went to The Finals twice.
105. Chris Webber – 29.85 points
Continuing our trend of razor-thin margins is Chris Webber, who averaged 20 points, (almost) 10 rebounds, and 4 assists per game across a fifteen year career. He was good on both sides of the court, and he made two trips to the conference finals.
104. Bill Walton – 29.95 points
Walton's longevity is extremely poor; he didn't even play 500 regular season games across his career. He also didn't score a whole lot, but he did it fairly efficiently when he did. What Walton was: a strong presence at the rim defensively, a really good rebounder, a strong and talented passer for his size, an MVP in 1978, and a two-time champion. He was the best player and the Finals MVP for the '77 Blazers, and he was the sixth man for the historically great '86 Celtics.
103. Terry Porter – 29.96 points
Porter just beats out Walton. He played seventeen seasons, topping 8 assists per game in five of them. He was a good floor general for the Blazers of the late 80s and early 90s, who made two trips to The Finals. Porter won eleven playoff series throughout his career.
102. Al Horford – 30.04 points
Horford has played fifteen seasons and isn't done yet, which leaves the door open for a rise into the top 100. He has long been a very good two-way player, and he has started all but ten regular season games across his career. Last summer was his first Finals trip, but Horford has won fourteen playoff series.
101. Bob Lanier – 30.05 points
Lanier averaged a 20 and 10 double-double across his fourteen year career and offered quite a bit on both sides of the court. The playoff record (30-37) isn't the greatest, but Lanier was a really good player for a pretty long time.
And our top 100…
100. Dominique Wilkins – 30.57 points
99. Tyson Chandler – 30.57 points
98. Vince Carter – 30.61 points
97. Otis Thorpe – 30.63 points
96. George Gervin – 30.64 points
95. Billy Cunningham– 30.85 points
94. Rajon Rondo– 30.90 points
93. Bobby Jones – 30.99 points
92. Bill Sharman– 30.99 points
91. Klay Thompson – 31.05 points
90. Hal Greer – 31.11 points
89. Zelmo Beaty – 31.21 points
88. Jason Terry – 31.25 points
87. Jerry Lucas – 31.27 points
86. Kyrie Irving – 31.37 points
85. Nikola Jokic – 31.42 points
84. Chet Walker – 31.44 points
83. Mo Cheeks– 31.60 points
82. Allen Iverson – 31.66 points
81. Paul Arizin – 31.75 points
80. Kevin Love – 31.77 points
79. Dikembe Mutombo – 31.77 points
78. Marc Gasol – 31.85 points
77. Bob McAdoo – 32.10 points
76. Willis Reed – 32.28 points
75. AC Green – 32.43 points
74. Rasheed Wallace – 32.47 points
73. Wes Unseld – 32.50 points
72. Bailey Howell – 32.50 points
71. Jack Sikma – 32.55 points
70. Kyle Lowry – 32.79 points
69. Alonzo Mourning – 32.94 points
68. Steve Nash – 33.37 points
67. Bill Laimbeer – 33.42 points
66. Reggie Miller – 33.66 points
65. Chauncey Billups – 33.79 points
64. Russell Westbrook – 33.87 points
63. Patrick Ewing – 33.91 points
62. Chris Bosh – 33.93 points
61. James Worthy – 34.01 points
60. Dave Cowens – 34.02 points
59. Walt Frazier – 34.10 points
58. Shawn Marion – 34.31 points
57. Elgin Baylor – 34.42 points
56. Andre Iguodala – 34.52 points
55. Isiah Thomas – 34.64 points
54. Dan Issel – 34.90 points
53. Draymond Green – 34.92 points
52. Dolph Schayes – 35.36 points
51. Bob Cousy – 35.38 points
50. Elvin Hayes – 35.57 points
49. Rick Barry – 35.75 points
48. Tony Parker – 36.19 points
47. Kevin McHale – 36.21 points
46. Sam Jones – 36.30 points
45. Dennis Rodman – 36.42 points
44. Anthony Davis – 36.46 points
43. James Harden – 36.74 points
42. Paul Pierce – 36.83 points
41. Clyde Drexler – 36.94 points
40. Gary Payton – 36.95 points
39. Ray Allen – 37.04 points
38. Giannis Antetokounmpo – 37.45 points
37. Charles Barkley – 37.70 points
36. Bob Pettit – 37.71 points
35. Dwight Howard – 37.82 points
34. Robert Parish – 37.85 points
33. Horace Grant – 37.94 points
32. Kawhi Leonard – 38.17 points
31. Jason Kidd – 38.29 points
30. John Stockton – 39.12 points
29. Chris Paul – 39.20 points
28. Artis Gilmore – 39.24 points
27. Jerry West – 39.53 points
26. Oscar Robertson – 39.57 points
25. Manu Ginobli – 39.86 points
24. Pau Gasol – 40.14 points
23. Moses Malone– 41.38 points
22. Dwyane Wade– 41.74 points
21. George Mikan – 42.22 points
20. Dirk Nowitzki – 42.26 points
19. John Havlicek– 42.49 points
18. Kevin Durant – 43.65 points
17. Kevin Garnett– 43.70 points
16. Karl Malone – 44.30 points
15. David Robinson– 45.02 points
14. Steph Curry – 45.25 points
13. Hakeem Olajuwon– 45.68 points
12. Scottie Pippen – 46.52 points
11. Julius Erving – 47.85 points
10. Larry Bird – 49.07 points
9. Wilt Chamberlain – 51.01 points
8. Shaquille O'Neal – 52.34 points
7. Magic Johnson – 53.33 points
6. Bill Russell – 53.44 points
5. Kobe Bryant – 54.02 points
4. Tim Duncan – 58.31 points
3. Kareem Abdul-Jabaar – 59.73 points
2. Michael Jordan – 64.18 points
1. LeBron James – 65.18 points