Mike Bets #360
3 min read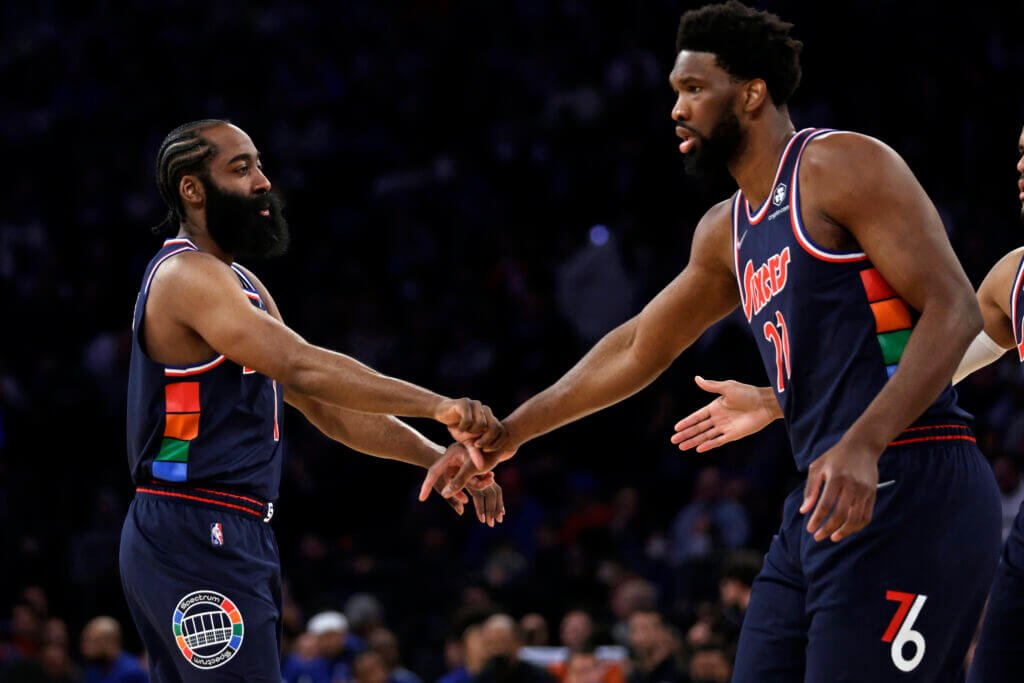 Mike Bets is back, with a lowercase b. What a time to be alive. Last year's NBA ATS record was 257-231, which is pretty dang good. Those are numbers you don't often see around here. We were 54-69-1 on all other plays, but that included 30 outright ML wins. We'll have to do a better job this year of tracking what all that means for units rather than just straight up record.
But all that matters today is the return of the NBA. In just eight short months, another champion will be crowned, and we'll have roughly 1,300 games to bet on between now and then. Is the fact that I had essentially 600 plays on 1,300 games last year a sign of a problem? It might be. Clearly we're not betting enough. Tonight, both of last year's Finals team will take the court at home against conference foes. Let's see where we can find a play or two.
TODAY'S PLAYS
NBA record: 0-0 ATS, 0-0 ML, 0-0 O/U, 0-0 parlay, 0-0 props, +/- 0 units
I think the Sixers are going to be pretty good this year. I'm not yet sold on their title chances, but a Harden-Maxey-Tucker-Harris-Embiid starting 5 with Melton, Milton, Harrell, House, Korkmaz, Reed, Niang, and Thybulle coming off the bench looks pretty good. Tucker, if he has anything left in the tank, will help solidify things, even as a backup center option. Maxey will be another year in. Harden has had a full summer to adjust to his new individual and team circumstances. Harris is a fine piece; he's become underrated because of his contract. Embiid is a top five player in the league. Melton is a big addition, as is Harrell (at least for the regular season), and there are a number of options that Rivers will have off the bench. How useful they become in the spring might be a different question, but we can save that for another day.
Boston is in chaos mode with their coach suspended and their most important defensive piece (Robert Williams) sidelined for at least half the season. This is still a really talented roster capable of winning it all on that talent alone, but Malcolm Brogdon won't be all the way integrated yet either. This is an uncomfortable spot for Boston early on in the season, and I think a Philly team looking to make a statement does just that.
Last year, the Warriors and Lakers scored 235 points on Opening Night. The Bucks and Nets combined to score 231. With offensive skill carrying over regardless and the defensive systems not quite settled in, I'll take Steph, Wiggins, Poole, LeBron, AD, Russ, and Co. to score a decent chunk of points tonight. If I had to pick the spread, I'd probably lean Warriors on banner night against a Lakers team figuring a lot of things out, but I like the over more here.
Let's keep it short and simple for day one. These are winners. If you don't count the losses, that's all the people ever get from Mike Bets. Let's have a night.