The Stat Pad: Week 3
11 min read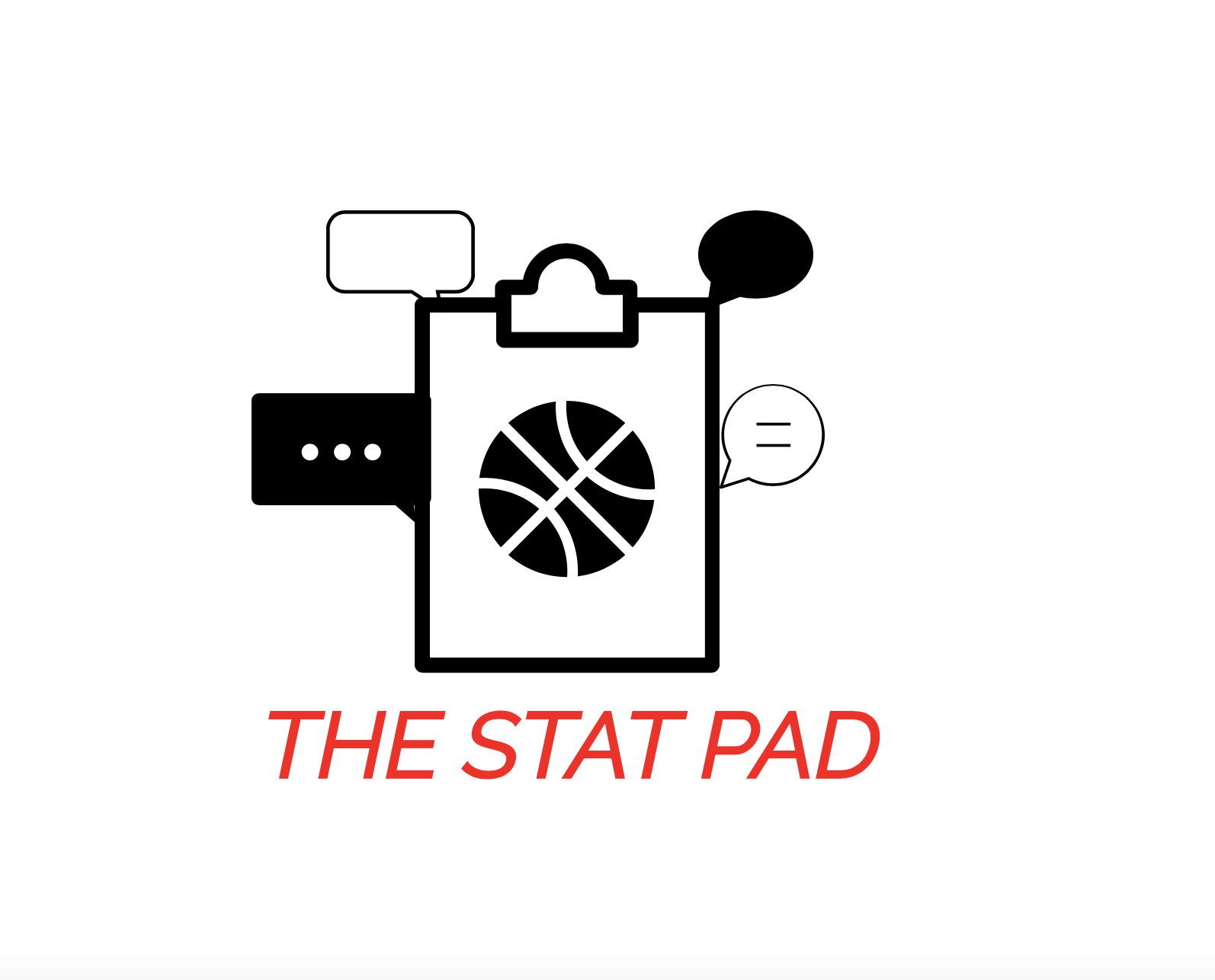 Welcome to The Stat Pad, a weekly roundtable discussion about the storylines surrounding some of the week's biggest games. Here is the roundtable discussion for Nov. 18 – Nov. 24.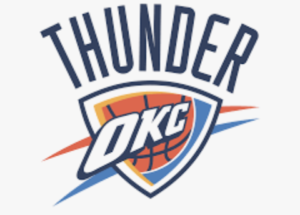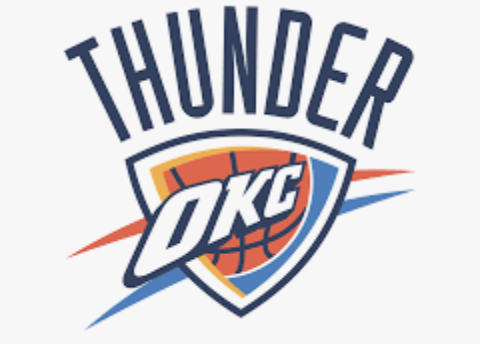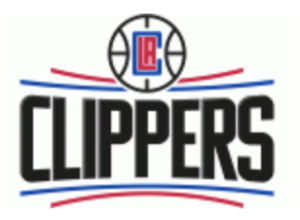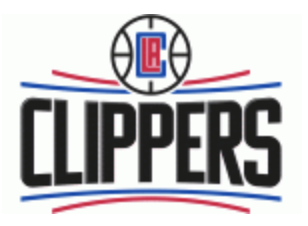 1. The Thunder play the Clippers on Monday for the first time since their offseason trade. The Clippers received Paul George in exchange for Shai Gilgeous-Alexander, Danillo Gallinari, five first round picks, and an additional two pick swaps. Who will end up winning the trade? 
Michael Regan: The Clippers will have no complaints if they win a title with George and Kawhi Leonard, who likely only signed with LA because they were able to make this deal happen. That being said, the Thunder added an extra first round pick in five of the next six years, to go along with the two pick swaps. They're way better off in terms of future prospects, and they weren't going to win a title with their pre-trade roster anyway. Given the Clippers's bleak history, this was an opportunity they couldn't pass up, and it will be a win-win trade if they take home a championship because of it. That is a sizeable "if" though, one that OKC doesn't have. They very clearly won this trade. It's not clear yet if the Clippers did too.
Neil Mankuzhy: I think this trade will end up being the textbook definition of a win-win trade. From the Thunder point of view, the team had stagnated over the past several years and seemed to have no hope after Dame's game winner that sent them home. Blowing it up was certainly an intriguing option and Paul George's reported trade request seemed to push it over the top. They were able to acquire a record number of first rounders, a promising young player in Gilgeous-Alexander, and solid player in Gallinari who could be a trade target of contending teams. From the Clippers' perspective, Kawhi reportedly would not have signed with the Clippers unless they landed Paul Gorge. Therefore, in one trade, the Clippers essentially acquired both Kawhi and Paul George, while also preventing the rival Lakers from getting Kawhi. Regardless of what they gave up, it seems like a no brainer to do. 
Ethan Perlmutter: The interesting thing about this trade was that landing George guaranteed the Clippers would sign Kawhi Leonard, so the motherload they gave up was essentially for two of the league's top players. However, the Thunder only gave up Paul George for what they got. That being said, the Clippers are guaranteed to be in the equation come playoff time, while the stash of picks the Thunder got is pretty uncertain. Nobody can say for sure that any of those picks will be super early in the draft. For now, the Clippers probably won the trade because what they landed carries a lot less risk of turning into nothing.
Tyler Riese: I always have tough times calling a specific team winners in a deal like this. The Clippers might win a championship with the duo of Kawhi and PG and that will make this deal worth it to them. On the other side, SGA and these future first round picks might turn the Thunder into a contender for years to come and possibly (who knows) win a championship. With both those scenarios, each team will consider this a win. To me, the Thunder have a lot more uncertainty because no one truly knows how the drafts or future first round picks will turn out. The Clippers at least have some concrete players to analyze. Thus, the winner of this trade rides on Sam Presti's draft ability.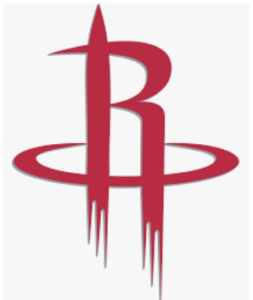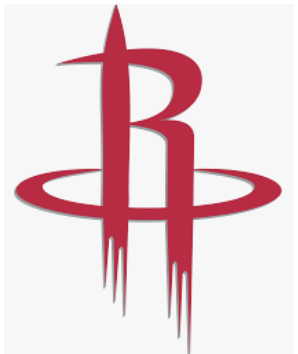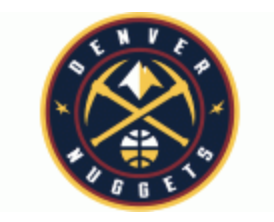 2. On Wednesday, the Rockets will visit the Nuggets in Denver. Going into the week, both teams are in the top 3 in the West. Will the Rockets or Nuggets make the NBA finals?
Michael Regan: I took the Rockets as the team to come out of the West going into the season, and I'll stick with them. There are 5 title contenders in the West right now. The Warriors are obviously out, the Trail Blazers need to come up with a serious turn around to be considered contenders, the Spurs are struggling, and the Suns, Mavs, and Timberwolves haven't proven themselves yet. The Lakers, Clippers, Rockets, Nuggets, and Jazz are the frontrunners, and the mix of James Harden and Russell Westbrook on offense, to go along with a defense that has improved from terrible to average over the last few games, gives Houston as good of a chance as anyone. Harden has been more efficient after a slow shooting start and is averaging an absurd 39.5 points per game. Westbrook is still padding the stat sheet even though he's not the top option. His ability to speed up the game and thrive in transition has been huge for the Rockets, who also have Clint Capela and a solid group of wing players.
Neil Mankuzhy: Although I think neither team will make the finals, I'd say the Rockets certainly could. The Rockets are well known for having a high powered offense and that has continued so far this year. What's flying under the radar, however, is that the Rockets have been the #1 defense over the last 5 games and have won each of them. Although this is a small sample size, it certainly shows that the Rockets have a high ceiling, and if they can click on all cylinders during the playoffs, I can definitely see them beating the Lakers or Clippers in a series.
Ethan Perlmutter: Houston is clearly the better team. A lot of people wondered how exactly the Westbrook-Harden duo would work, and it took a few games to figure out. Harden remains the absolute focus of the Rockets offense; Westbrook's arrival has not stopped Harden from leading the league with 41.4% usage rate while also maintaining the league's second highest PER at 30.6. The combination of volume and efficiency is astounding. Of course, a lot of great Rockets teams have come up short in the playoffs, causing many people to question how Harden's style of play can be adapted to in a 7-game series. Being able to switch gears to Westbrook mode might be exactly what the Rockets need this spring.
Tyler Riese: Give me the field against both the Rockets and Nuggets. I love Mike D'Antoni's offensive system and how Harden and Westbrook are perfect for it. However, I have just yet to see it work in the playoffs. This Rockets team is not good enough defensively nor deep enough to win 4 of 7 games against the Clippers or Lakers (or even the Nuggets or Jazz in my opinion). For the Nuggets, I still find them too inexperienced. This is a really good, deep team filled with players that know how to play offense and defense. But they have only won a single playoff series together. They will reach the NBA finals at a point in the next couple of years, but it will not be this season.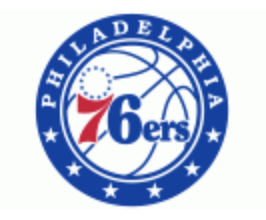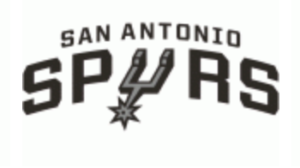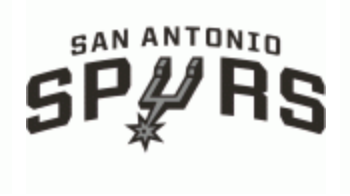 3. The Spurs and 76ers play Friday. San Antonio started 4-1. Philadelphia started 5-0. Going into Sunday, they're a combined 12-13 overall. What happened? Can it be fixed?
Michael Regan: At this point in the season, anything can be fixed. That being said, the panic level should be creeping up in both cities. The Spurs defense has been terrible, ranking in the bottom five by defensive rating. The biggest issue is that their two biggest offensive producers (DeMar DeRozan and LaMarcus Aldridge) and their best shooter (Bryn Forbes) have been the main reason for the defensive struggles. DeRozan and Forbes aren't all that good at defending on the perimeter, and Aldridge's lack of speed has led to poor results. Popovich can't just yank these guys, as they're all key parts of a top ten offense. It's not clear what the fix is, and Popovich has his work cut out for him. For the Sixers, the big issue has been underwhelming play from Tobias Harris and Ben Simmons. Harris was supposed to be a big scoring and shooting option after he, not Jimmy Butler or JJ Redick, was resigned. It hasn't worked out that way. His scoring is down and he's shooting an awful 25% from three. Simmons has also struggled out of the gate. His scoring, passing, and rebounding are all down from last season so far. Throw in poor perimeter shooting from Al Horford (32%) and Josh Richardson (31%) and a relatively weak bench, and the Sixers have some issues. We all knew the shooting was going to be an issue, but it's been a huge one so far. It needs to be fixed quickly. 
Neil Mankuzhy: For the Spurs, I think it just comes down to the team just not being as talented as other teams, particularly in the West. For the Sixers, I think it's a Ben Simmons and personnel problem. In games that Embiid hasn't played, Simmons hasn't really stepped up into a bigger role to help the team win. It wouldn't surprise me if the Sixers traded one of Simmons, Horford, or Harris sometime this season. 
Ethan Perlmutter: This is your weekly reminder that Ben Simmons still has not made a three in an actual NBA game. This big, awkward Sixers lineup is going to run into some matchup problems. They are 10th in defensive points per possession and 19th in offensive points per possession. I don't think Ben Simmons can start at point guard on a title contender. Whatever Philly's size is giving them on defense is not enough to carry their disappointing offense. I'm less worried about the Spurs. They've had a fairly tough schedule, losing games to both the red hot Lakers and Celtics.
Tyler Riese: Early season overreactions are always so fun. Can the Sixers and Spurs be fixed? Of course. Early in seasons, teams that weren't expected to do well play better due to increased motivation to prove critics wrong. This is not a formula for success as regression will kick in. I believe the Sixers and Spurs have had a couple losses to teams like this, and the fact that they are both playoff teams from last year that made improvements over the offseason, either with free agents or players returning from injury, will achieve the success everyone looks for. Some teams regress back to losing, these teams will only regress upwards from here.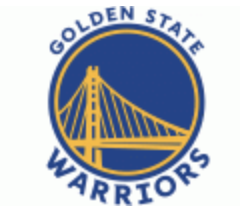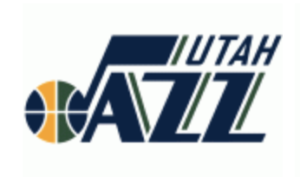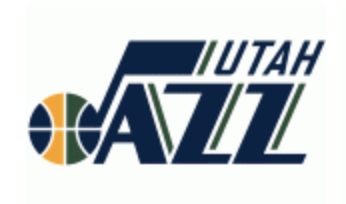 4. The Warriors play the Jazz Friday night. Golden State has been the worst team in the league by a solid margin so far. Does Steve Kerr get a free pass or does he deserve some criticism?
Michael Regan: The Warriors have obviously been very unlucky. Klay Thompson got hurt. Steph Curry got hurt. Kevon Looney hasn't played a game yet. Draymond Green and D'Angelo Russell have both missed games. Kevin Durant, Andre Iguodala, Shaun Livingston, and Jordan Bell all left this offseason. Still, Kerr deserves some criticism here, as the Warriors have clearly been the worst team in the league this year. I don't know if that happens if Kerr is really one of the best coaches in the game. He's shown over the last few years that he can manage a locker room fairly well. He really hasn't had to pull off a great coaching/strategy job though, and he's failing his first test right now. 
Neil Mankuzhy: I feel like a lot of people didn't give Kerr credit when he won with stacked teams so it would be kinda unfair to give him blame when losing with a severely undermanned team. A lot of the players the Warriors are throwing out there are end of the bench guys or players who weren't even in the league last year. 
Ethan Perlmutter: I don't think there's a version of this roster that succeeds at nearly the level we've become accustomed to Warriors being at after dealing with these kinds of injuries. It's hard to imagine a different coach, even another all-time great, getting too much more out of this roster. It's a rebuilding/retooling year in Golden State, and that's okay.
Tyler Riese: Yes, Steve Kerr should get a pass for this season but not fully. He cannot control the injuries his team has faced nor the cap restraints that has led them to starting the likes of Ky Bowman. However, the Warriors have yet to be even slightly competitive for a full game. It seems that they are lacking the ability to make simple plays such as defending a pick and roll. Kerr may not be able to get wins out of this team, but I expected him to at least keep them competitive and resemble a professional team.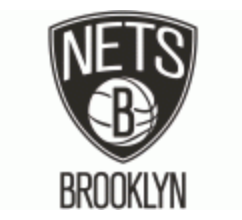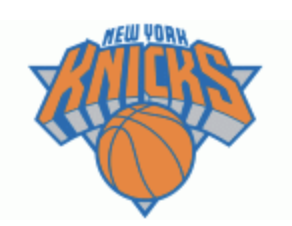 5. The Knicks and Nets will take the floor for the "Battle of the Boroughs" Sunday night. Based on how Brooklyn and New York have started the year, it won't be a very exciting battle. The Nets, at least, have Kevin Durant's return next season to look forward to. Do the Knicks have any hope? 
Michael Regan: The owner is terrible. The guys in the front office have been terrible. The coach has been terrible. The team has been terrible. Their biggest free agent signing of the last five years was either Joakim Noah, Julius Randle, or Tim Hardaway Jr. They wasted Porzingis. They took Frank Ntilikina with the 8th pick. He's contributed next to nothing, though he has looked slightly better this year. They signed a bunch of forwards this summer to save face after striking out again in free agency, and those forwards are now taking minutes from young guys on a team that might lose 60 games. It's all terrible. But hey, RJ Barrett has had a really promising start, so the Knicks have that going for them. Unfortunately, he'll probably end up in Dallas by 2022. 
Neil Mankuzhy: It's tough to find any reason for hope for the Knicks. The one saving grace that Knicks always have is that they play at MSG in New York City, and on paper that should be something to draw in free agents. However, that has never really manifested itself, and this offseason may have been the nail in the coffin with Kyrie and KD choosing the Nets.
Ethan Perlmutter: Knicks fans can only hope James Dolan manages to screw up so badly that the Knicks franchise ceases to exist. That way, they don't have to be Knicks fans anymore.
Tyler Riese: How can the Knicks have any reason for hope? Oh right, they have a promising young guard who knows how to put the ball in the hoop in RJ Barrett plus a promising young center who can defend the paint and even create nightmares on the perimeter for guards in Mitchell Robinson. The Knicks are a long way away from being a successful team, but with those two and another lottery pick coming next season (James Wiseman or Cole Anthony would fit amazingly on this team) there is still reason for hope. Oh by the way… the Knicks might have cap space for two max players when a little known player from Milwaukee could be a free agent. Here we go again…