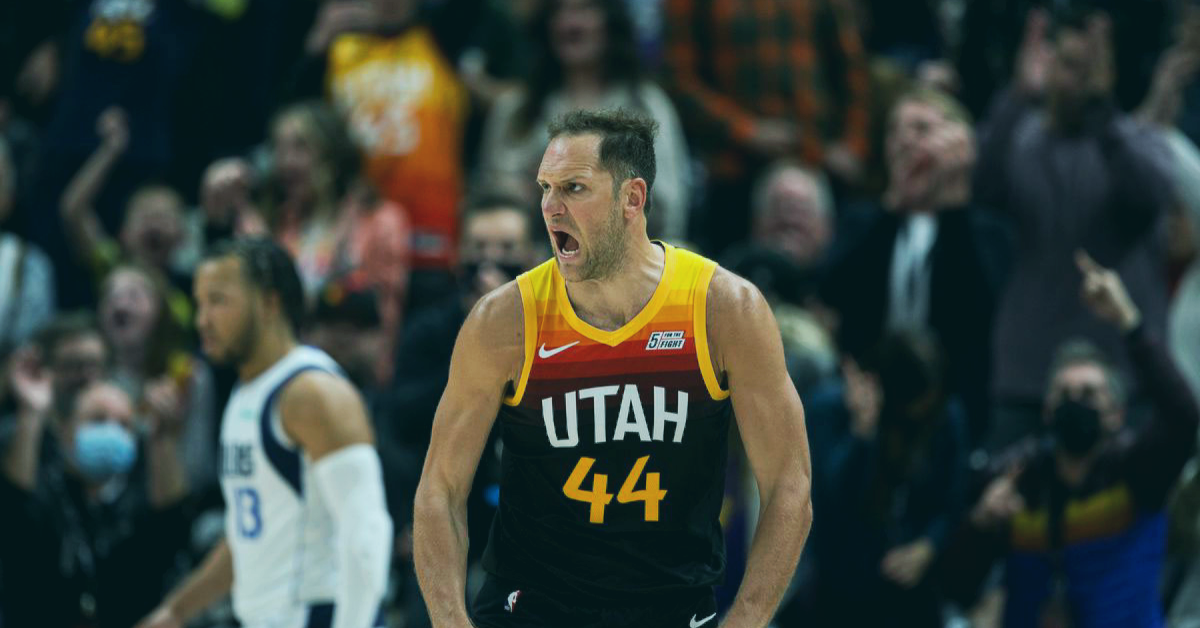 It was announced this morning that the Detroit Pistons acquired Bojan Bogdanovic from the Utah Jazz. In this trade, Detroit gave up Kelly Olynyk and Saben Lee. This trade is seen by many, including me, as an absolute fleece for the Pistons. Bojan is a high-quality three-point shooter who averaged 18 points per game this past season. This trade has led fans to several questions, such as: How significant will Bojan's role be in Detroit?, Should we expect him to play a full season for the Pistons?, and Does this make the Detroit Pistons a play-in team? In this article, I will attempt to tackle each of these questions.
What's Bojan's Significance to Detroit?
I'm expecting Bojan Bogdanovic to be the sixth-man for his new team. Marvin Bagley and Cade's dynamic connection last year was too solid to not take advantage of, which means Bagley takes one of the starting frontcourt positions. Isaiah Stewart's rebound/defensive abilities are going to be desperately needed in the starting lineup, so he takes the other starting frontcourt position. Adding Bojan's scoring ability to the bench unit will instantly make him Detroit's best bench player. I could see him playing approximately 25 minutes a night in this sixth-man role. With that being said, is there a possibility Bojan could be a Sixth Man of the Year candidate by the end of the season?
What's Bojan's Future with Detroit?
I'm fully expecting Bogdanovic to play at least one full season with the Pistons. I don't think Troy Weaver, Pistons GM, made this move with expectations of buying out his contract or trading him midseason. Speculation like this is understandable as the Detroit GM has made moves like this with DeAndre Jordan and Kemba Walker. However, Bojan is still a solid player who can contribute to this team. A veteran presence like Bojan will greatly benefit this young roster.
Is the Play-In a Possibility for the Pistons?
With this trade occurring, it's reasonable to add Detroit to the conversation as a potential play-in team in the East. NBA fans should expect Cade Cunningham to be an all-star/borderline all-star this coming season. Fans should also expect Jaden Ivey having an immediate impact on the Pistons squad and for Saddiq Bey to be a near 20ppg scorer. Adding an 18ppg veteran scorer to this young, gritty team makes the play-in argument for Detroit more realistic. Prior to this trade, I thought the Pistons had a chance to make the play-in. Now that this trade has come out, I strongly believe that the Detroit Pistons will sneak into that 10th seed this coming season.