22. Washington Wizards
12 min read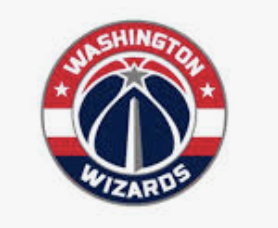 22. Washington Wizards
Record: 24-40
Conference Seed: 9th in East
The Wizards were supposed to be really bad with a summer of turnover and the continued absence of John Wall. Then they only had five players reach the fifty-game mark, a shockingly low number for a team already without one of its best players. With that context in mind, they might have overachieved in just getting to 24-40. Don't mistake that positivity for a claim that this team is anywhere near being good. Washington's defense was awful from start to finish, and their offense fell towards league average after a decent start. Bradley Beal made the offensive engine run, and it became more of a solo endeavor as the injuries piled up while the season progressed. He won't be available in Orlando, which is a scary thought for everyone that enjoys competent displays of basketball. The Wizards might be a mess over the next few weeks. In more positive news, Davis Bertans emerged as a major high-volume sharpshooter in his first season outside of San Antonio, and some of the younger players (Rui Hachimura, Thomas Bryant, Moe Wagner, etc.) showed promise when they were able to get on the court. With Beal supposedly in Washington for the long haul and the return of Wall imminent, there's more room for hope in Washington then a quick glance at their season might suggest. Just don't expect to see that hope realized in Orlando.
Key Storylines:

Is Beal going to stay with the Wizards? It's been the leading topic in Washington since Wall went down, and it's been a national headline all season long. The rumors fired up when Beal expressed frustration after a stretch of major scoring outputs didn't result in wins, but these stories have always seemed to have more bark than bite. Despite claims connecting him to the Lakers, Heat, and Nets, Beal and the Wizards have both gone out of their way to make clear his commitment to the team. The biggest markets are always connected to stars, but that doesn't mean that every star actually wants to leave to play for them (see Antetokounmpo, Giannis). There's no reason to believe that Bradley Beal isn't going to be a Wizard well into the future.

Can Wall play in Orlando?
Wall has come out and said it's not going to happen, and that makes a lot of sense. The Wizards will only play eight times before the playoffs. To keep their season going beyond that point, they'll need to close to within four games of the Magic (currently 5.5 games ahead) or the Nets (currently 6 games ahead), which would just give them the chance to enter into a play-in tourney against one of those teams where they would need to win two in a row to make the postseason. Getting through that would put them in a seven game series against the Bucks, who just had one of the ten best regular seasons we've ever seen. It's not realistic to suggest that they have a chance at winning anything meaningful this summer. Wall will have plenty to prove when he comes back given the length of his absence, but this isn't the best stage for that. The Wizards are already familiar with him and how he fits into a rotation, and it's hard to see the benefit of thrusting him into high-stakes games after almost 20 months away from NBA basketball. I love John Wall, and I think he could turn a lot of heads when he takes the court again. It just doesn't make sense for that return to happen before next season.

It looked for a little while like the non-Wall Wizards would be healthy in Orlando after a season in which very few of them consistently were. Then, about a week into July, we learned that Beal would be missing the end of the season due to a rotator cuff injury. There's no indication that this will last into next season, but he's out for the rest of this one. This was a few weeks after Bertans announced he would be opting out of the bubble due to concerns over past ACL injuries. He's set to enter a life-changing free agency, as his shooting will land him a massive contract. There's no reason to risk that for a few meaningless games. Before the suspension of play, Bertans missed 10 games, and Hachimura, Wagner, and Bryant all missed at least 20. That brings us to the bright side – those three should all be ready to go after the long break. The Wizards aren't rolling through anybody even with everyone outside of Wall available, but they'll take the opportunity to see all their young guys out there in some games with higher stakes (at least for the other teams). Hachimura, Wagner, and Bryant all did some really good things when healthy this season.

The Wizards were the worst defensive team in the league. It's hard to overstate how bad their defense was, and it's a serious issue as they look to return to real playoff contention next season. Wall isn't going to come in and reform the entire defense by himself, and the potential rotation based on the current roster (Beal, Bertans, Hachimura, Bryant, Wagner, Ish Smith, Shabazz Napier, Troy Brown, Admiral Schofield, Jerome Robinson) doesn't include a single dominant defender. There's reason to believe in defensive improvement from some of those younger guys, but that's a lot of smaller guards and offensively focused players. It's not clear where the strides are going to come from, but the Wizards need to find some way to make them happen before next season.

I don't know if there's anyone in the country, even among Wizards fans, who would claim otherwise. The Wizards are closer to the Bulls and Pistons than they are to the Kings or Spurs, though the LaMarcus Aldridge injury may have changed that on the part of San Antonio. It looked like Washington would get a boost with a return to relative health, but then Bertans and Beal were sidelined. It's really hard to see Washington finishing with anything close to a positive record in the eight game stretch that will close out the regular season. They weren't great to begin with, and now they'll be without two more of their best players.
The Wizards will be going against teams that are better than them and teams that actually have something to gain from these games, and a very poor record should be the expectation. They're going to need to do much better than that to catch up to the Nets or Magic, but it's just not going to happen.
Key Stats:

Wizards last in defensive rating with a 115.0
The Cavs and Hawks, both young teams with very few defensively-focused players, are the only teams within a point of the Wizards. I'll say it again – Washington was awful defensively this season. On the slightly less dark side, the Blazers (27th) and Spurs (24th) were awful too. The Wizards are not alone in their defensive struggles among the playoff hopefuls, though they're clearly the worst of the bunch.

Wizards only have two players with a positive defensive box plus minus (BPM)
Chris Chiozza (+2.1) played 10 games for Washington. Gary Payton II (+1.5) played in 29. To be fair, both Isaac Bonga and Ian Mahinmi, who played 58 and 38 games respectively, came in at 0.0, but that's not much of a silver lining. Of the eleven players to play at least 500 minutes for the Wizards this season, nine finished with a negative BPM, and the other two were Bonga and Mahinmi. I will note that Payton was close to that cutoff at 432 minutes, but, again, that's not much of a silver lining.
To put this in perspective, the Cavs – 29th in defensive rating – had six players with a positive defensive BPM. Three of those players played at least 500 minutes, including Kevin Love and Larry Nance Jr., who combined for over 3100 minutes. John Henson also played over 400 minutes. The Hawks and their 28th ranked defense boasted three players with a positive BPM, and two of those players topped 800 minutes. Dewayne Dedmon, the third, only played 233 minutes with Atlanta after a deadline trade, but that's still over 100 minutes more than Chiozza logged with Washington.
The Wizards have broad, systemic defensive issues, and, unlike Atlanta and Cleveland, they really aren't loaded with young talent and the hope for internal development that those players provide. Then there's this – three of the bottom five players in defensive BPM for the Wizards were Beal, Bertans, and Hachimura, potentially the three most important non-Wall pieces on the team. Hachimura is 21 with only half a season under his belt, but Beal and Bertans are both veterans at this point. Huge defensive changes from them are essentially impossible, and that's a potential issue given that both figure to play significant roles in Washington over the next few years. The silver lining – there actually is one here – is that both had their worst defensive year this season with a weakened roster around them. Neither one is a defensive superstar, but they're at least passable on that side of the court when surrounded by a more steady infrastructure. The problem is making the surrounding roster better. It would be hard to get worse defensively in Washington, but it's just not clear how they can significantly improve before next season.

Wizards rank 29th in fouls committed, opponent FG%, and defensive rebounding; 28th in opponent 3PT%; 26th in opponent points in the paint; 24th in blocks per game.
This is what we call a full and complete defensive disaster.

Beal averages 30.5 points per game, second in the league
What else was a full and complete defensive disaster? Bradley Beal's offense. Beal essentially went toe-to-toe with James Harden from the field, averaging 23.8 points outside of free throws to Harden's 24.0. Harden was a little more effective from beyond the arc, but Beal scored more from within it. No one is close to Harden in free throws (and there's nothing wrong with that), but Beal still did very well from the line, ranking 5th in makes and 7th in attempts.
He also dished out 6.1 assists per game (20th in the league), as he took on a greater playmaking role in Wall's absence. Beal's assist percentage, which marks the percentage of teammate baskets that a player assists on while on the floor, rose for the sixth season in a row to 29.1% (30th in the league).
Beal's scoring numbers slightly overstate his offensive impact, as he ranked 18th in offensive win shares and 11th in offensive BPM, but he's still a really good offensive player by any measurement. The issue is the other side of the court, as Beal's defensive issues severely hurt his overall impact. He ranked 40th in overall win shares, 32nd in overall BPM, and 23rd in VORP. Those are good numbers, but they point to the reason that Beal just missed out on the All-Star Game. Offense is only half of the game.

Bertans shoots 42.4% from three on 8.7 attempts per game.
This didn't come completely out of nowhere. Bertans hit at least 37.3% of his threes all three years he played in San Antonio, and he shot 42.9% from deep on 4.4 attempts per game in 2019. The volume at which he made it rain this season was still shocking. It's not often that you see someone double their three-point attempts from an already sizable number while maintaining the same efficiency, and the combo of volume and efficiency that Bertans produced this season was special. Only five players in NBA history have shot at least 40% from three on 8 or more attempts per game over a full season. Steph Curry has done it five times. Klay Thompson has done it twice. Ray Allen did it once. This year, Bertans and Duncan Robinson became the fourth and fifth. That's a pretty crazy accomplishment for a 6'10", 27 year-old from Latvia who wasn't well-known outside of San Antonio eight months ago, and Washington's insistence on keeping Bertans at the trade deadline in the absence of a giant offer makes clear their belief in his ability to consistently provide spacing next to Beal and Wall well beyond this season. His absence from Orlando comes with the team's full support, and it appears that they're ready to spend to keep him in DC. There isn't a whole lot here besides the shooting, but the shooting is good enough to make that irrelevant. Bertans, if he continues his current hit rate, will be well worth the money.

Hachimura has solid rookie season
Rui Hachimura only played in 41 games due to injury, but he justified his top ten placement in last year's draft when he did play. Among all rookies, Hachimura…
-Ranked 8th in average minutes played
-Came in 6th in per game scoring
-Ranked 3rd in average rebounding, only behind Zion Williamson and Eric Mika, who played one game. So, for all intents and purposes, Hachimura was the most productive rebounder in the rookie class this season, as Williamson only played 19 games himself
Hachimura also did a good job of holding onto the ball, ranking 23rd in total turnovers among rookies despite playing the 13th most total minutes. He was 11th in the entire league (all players) in turnover percentage with 7.5%.
Hachimura fell victim to many of the typical rookie issues (lacking efficiency, poor defense, less than stellar passing numbers, iffy advanced metrics), but those problems are typical for a reason. Fixes should come with experience, and Hachimura has the tools he needs in the rest of his game to become a very effective NBA player.

Thomas Bryant still an efficiency monster
Here's how Bryant's efficiency numbers stack up against the rest of the league, with the league ranking based on the closest qualifying player (Bryant missed roughly half of the season due to injury and played just under 1000 minutes):
| | | |
| --- | --- | --- |
| Stat | Bryant's 2020 Number | League Ranking |
| FG% | 59.9 | Steven Adams 7th at 59.1 |
| 3PT% | 40.7 | Tim Hardaway Jr 19th at 40.7 |
| Effective FG% | 63.5 | John Collins 6th at 63.2 |
| True Shooting % | 65.9 | Christian Wood 5th at 65.9 |
| PER | 20.0 | DeAndre Jordan 38th at 20.0 |
A year after leading the league in two-point field goal percentage, ranking 2nd in effective field goal percentage, and ranking 4th in total field goal percentage and true shooting percentage, Bryant was again one of the best in the game at converting shots into baskets. He even improved his three-point accuracy by 7.4%, though he took a relatively low 1.4 threes per game. Bryant did this while also taking on a slightly bigger minutes load (up three minutes to 23.7 per game), and there's not much reason to doubt that this level of efficiency is now an established part of his game. The threes, however, are still a bit of a question mark until we see more of them. Regardless, the overall efficiency looks like it's here to stay. In somewhat related news, Bryant led Washington's rotation in win shares per 48 minutes for the second year in a row and was on pace to finish behind only Beal in VORP, also for the second season in a row, if he had gone through a more normal minutes load
Bryant is going to need to leave this year's health problems behind him, but he's currently one of the better kept secrets in the league. Don't be surprised if he breaks out onto a national stage next season.
Wagner sees improvement across the board
Wagner shot 34.3% from deep this season, an increase of almost six percent from last year. He still only took 1.8 threes per game, but this is more like the percentage he'll need to bring his floor spacing ability to the league. His overall efficiency took a major jump forward too, and he made 57.5% of his shots just a year after making only 41.5% of them. Wagner's per 36 minutes stat line – 17.9 points, 9.8 rebounds, and 2.5 assists – was far better than last year's (16.7, 6.9, and 1.9), and his advanced metrics went from very poor to roughly average.
On the other hand, he still hasn't topped 750 minutes in a season. Wagner has yet to prove that he can be a consistent contributor at this level. He did get a lot closer to that point this season though.

Ish Smith and Shabazz Napier provide solid point guard play
Smith averaged 10.5 points and 4.8 assists per game while shooting 36.7% from deep.
Napier, in fifteen appearances after coming to the Wizards at the trade deadline, averaged 12.0 points and 4.4 assists per game while shooting 38.1% from deep.
Neither player is particularly special – there's a reason they're veteran journeymen that ended up with the Wizards – but they're capable of running an offense off the bench. With Wall set to come back next season, there might only be room for one of the two to get significant minutes. Smith is under contract for next season, but Napier is younger and the slightly better player. Could we see these two attempt to prove their worth on a thoroughly depleted Wizards team down in Orlando? It might be something to watch when Washington is playing.