21. San Antonio Spurs
15 min read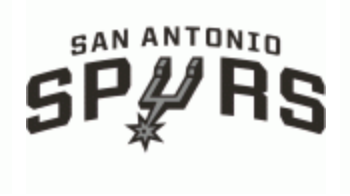 21. San Antonio Spurs
Record: 27-36
Conference Seed: 12th in West
The Spurs went into the season with a very good chance to grab one of the last few playoff spots out West. Then their defense collapsed out of the gates, and the offense was never quite good enough to make up for it. DeMar DeRozan and LaMarcus Aldridge led the team once again, and San Antonio's season is all but over after the announcement that Aldridge is done for the year following shoulder surgery. That means the official end of the 22-year postseason streak overseen by Gregg Popovich, who never found the right fixes as this season progressed. The chance of keeping that streak alive has offered a bit of a distraction from San Antonio's position as a team without a current or future star on the roster, but they will at some point need to grapple with the lack of an internal path to title contention. It's been an incredible run, but it might be time for the Spurs to rebuild for the first time this century.
Key Storylines:

DeRozan averaged 22.2 points and 5.6 assists per game, both top marks for San Antonio. The next two non-Aldridge Spurs, Patty Mills and Bryn Forbes, barely outscored DeRozan on a nightly basis, combining for 22.9 points per outing. In other words, there's a significant gap in production between San Antonio's third offensive option and DeRozan and Aldridge. With Aldridge out, DeRozan is going to end up in a massive role. It's just a matter of how big that role is. Can he average 30 points per game? Could he come close to 10 assists each night? In what will likely only be eight games, some pretty high numbers are entirely possible. DeRozan did score over 27 per game during the 2017 season.

Aldridge was second on the team in scoring (18.9 points per game) and first in rebounds and blocks. His production isn't going to be easy to replace. Luckily, San Antonio has a few relatively simple solutions. DeRozan will need to take a piece of the load, especially as a scorer, and Jakob Poeltl should step in to start at center. The problem is that Poeltl is defensively-minded and played just under 17 minutes per game on the season. He doesn't bring everything that Aldridge does to the table, though more playing time for Poeltl might help improve San Antonio's defense. Other players will need to step up offensively. Bryn Forbes, Patty Mills, Rudy Gay, Derrick White, Dejounte Murray, and Trey Lyles will all need to play a part in picking up some of Aldridge's scoring if San Antonio is to have any chance at extending their season. We'll likely see more threes, though Aldridge did start shooting more of them by the end of the season, and more isolation looks for Murray and White. The Spurs are already hanging by a thread, and you'd like to have your second-best player in a situation like this. Unfortunately, it wasn't meant to be, and Gregg Popovich will face an uphill coaching battle.

Speaking of Popovich, we're nearing the end of a legendary run of coaching. Pop is 71 years old, which, as far as I can tell, makes him the oldest NBA coach ever (Hubie Brown was a slightly older 71 year old when he stepped down from his final coaching job). Popovich seems to have plenty of energy left, but there's no telling when this team is going to be good enough to compete for a championship again. At some point, the clipboard needs to be hung up, and it doesn't make a ton of sense to oversee a rebuild that might not end until you're already gone. It would be surprising to see Popovich go out on this note, after this crazy season, but quietly riding off into the sunset amid all the chaos would also feel awfully Spursian. Regardless, the end is coming soon, and we should enjoy whatever we have left of one of the best to ever walk the sidelines, whether it's eight games or a few more seasons.

Bryn Forbes falls off a cliff, but still gets big minutes
Forbes's shooting numbers from the line, the field, and three all fell by about 4% from 2019 to 2020. That wasn't even the real issue though. He had his worst defensive season by a country mile in his fourth year as a pro, something that doesn't happen all that often. Forbes was pretty awful, and San Antonio was pretty terrible when he played. That's why it's really hard to explain why he was playing 25.1 minutes per game. His production just didn't back up that sort of run, and it's a puzzling footnote on Popovich's year.

Poeltl and Murray were the only consistently positive defenders in San Antonio this season, though there shouldn't be many complaints about Derrick White's defense either. Those are three guys who should be around for a while, so that's not a terrible sign for the future. It's just not great for this summer. Those three were the only Spurs with positive defensive BPM numbers on the season. DeRozan, Aldridge, Trey Lyles, Rudy Gay, and Lonnie Walker form the middle group. They weren't all that good, but they were better than Patty Mills, who in turn was better than Forbes and Marco Bellinelli. I'll go deeper into Forbes's numbers below, and playing him less would seemingly be an effective move. But the simple reality is that this team just isn't constructed to be great, or really even good, defensively. Poeltl, Murray, and White are all plus defenders, but three guys with an average age of 24 typically don't carry NBA defenses. The rest of the team is either over 30 (DeRozan, Mills, Gay, Aldridge, Bellinelli), super young (Walker), young and thoroughly mediocre defensively (Lyles), or in the midst of the worst defensive season of their career and not very good defensively to begin with (Forbes). The Spurs were a little younger last season, and maybe had a bench that was slightly better from a defensive perspective. They finished 19th in the league by defensive rating. It shouldn't be much of a surprise that they slipped down five spots this season. Maybe Popovich will cook up some solutions, but San Antonio's defensive problems appear to be an unfortunate side effect of the current roster. It's hard to fix that during a quarantine.

What's next in San Antonio?
This is the most important question for the Spurs. DeRozan and Aldridge are good players by any measure, but they're also not leading anyone to the NBA Finals. Neither are Murray, White, Walker, or Poeltl. They're all on track to be effective, but effective doesn't win championships unless there's some greatness leading the way. That piece is missing in San Antonio right now, and it's a piece that's pretty hard to find when you're fighting for playoff spots and picking in the teens every year. Leonards and Antetokounmpos don't grow on trees.
With the playoff streak still going and Popovich only getting older, keeping DeRozan and Aldridge past the deadline was more than understandable. This team is nowhere near the playoffs without them. But if the streak ends this summer, as it likely will, then there needs to be some serious discussions about the plan for the future. The Spurs aren't in a bad spot. They have some promising young pieces and an incredibly strong franchise infrastructure. But to maximize their chance to eventually win important games with those pieces, they should probably look to trade DeRozan and Aldridge for players and picks that better line up with a later competitive window. It makes very little sense for a team that isn't competing for titles to hang onto highly productive players who will be well into their 30s when the title door opens again, and another playoff chase in 2021 would be a missed opportunity to give Murray, White, and Walker the chance to take control of a team.
Key Stats:

DeRozan produces across the board with 20, 5, and 5 season
DeRozan was one of ten players in the league to average at least 20 points, 5 assists, and 5 rebounds per game. The other nine were either 2020 All-Stars (Giannis, LeBron, Harden, Luka, Jokic, Russ, Jimmy) or injured stars (Steph and Kyrie). Of those ten, DeRozan was 3rd in FG%, 7th in scoring and win shares, 8th in rebounding, and 10th in passing. He clearly was near the bottom of the group, but he still belonged in it. That's what matters, and it's an unexpected accomplishment for someone who has received very little national buzz this season. DeRozan deserves some more respect for the year he had. There are guys on the 20, 5, and 5 list who can be the best player on a championship team. He isn't one of them. That doesn't mean he didn't have one heck of a season.
Another interesting stat – DeRozan, with 0.5 threes attempted per game, was the only player in the league to score more than 20 points per game on so few attempts from deep. Only Zion Williamson (0.7), in his brief stint, joined DeRozan in averaging 20 points while taking less than 2 threes per game. DeRozan became the first player since Elton Brand (2007) to join the 20 points with less than half a three taken club while being shorter than 6'9".

Forbes just isn't very good
The more I look at Forbes's stats, the more confused I get about his minutes. He's an elite shooter without a doubt, but outside of that, there's just not much of anything to like about him as a player.
Forbes has played at least 25 minutes per game each of the last two seasons despite doing almost nothing well. He's averaged a decent 11.7 points on a very good 40.8% from deep. He's always had a turnover percentage below 10%, which is fantastic ball security, though his role as a spot-up shooter and not much else diminishes its significance. That's pretty much where the good stats end, and there are plenty of bad ones.
-Forbes's career high in assists per game is 2.1. 108 players topped that mark in 2020.
-Forbes has 386 career assists in 5,674 minutes. LeBron has beaten that assist number in every individual season of his career despite never topping 3,388 minutes in a season.
-Forbes's career high in rebounds per game is 2.7. 197 players topped that mark in 2020.
-Forbes has grabbed 44 offensive rebounds in his career. 160 players pulled down at least 45 just this season, including George Hill (6'3" and 34 years old), Terry Rozier (one inch shorter than Forbes), and Colin Sexton (also one inch shorter than Forbes).
-Forbes's career high in steals per game is 0.5. 182 players topped that mark in 2020.
-Forbes has 6 career blocks. Six. In four seasons. There were thirty games this season where one player had at least six blocks. This year, Forbes became the second-tallest player ever to record 0 blocks in a season of at least 1500 minutes of playing time. Matthew Dellavedova (6'3") owns the unfortunate honor of being the tallest.
-Forbes has never topped a PER of 12. League average is 15.
-Forbes has posted 4.3 career offensive win shares, a number that would tie him with Khris Middleton for 20th in the league if he had produced it in 2020 alone.
-Forbes has posted 3.1 career defensive win shares, a number topped by 13 players just this season.
-Forbes was one of only thirteen players to play at least 1500 minutes while producing less than 0.05 win shares per 48 minutes. Only Carmelo Anthony and Dillon Brooks also played for potential playoff teams. The Blazers had no choice but to run out Melo with injuries and Brooks produced more offensively than Forbes.
-Forbes has never posted a positive offensive or defensive BPM season
-Forbes was one of only seventeen players to play at least 1500 minutes with a BPM of -2 or less. Only Kendrick Nunn, Gary Harris, Anthony, and Brooks also played for potential playoff teams. Nunn produced much more than Forbes, and Harris has played far better in past seasons.
-The list of players to play at least 1500 minutes with a defensive BPM below -2 : Bradley Beal, Trae Young, DeVonte' Graham, Colin Sexton, Eric Paschall, Darius Garland, Bryn Forbes. Forbes is the oldest non-Beal player in that group by far, and, with the possible exception of Garland, the least productive offensive player of the seven. Beal, Young, Graham, and Sexton ran laps around Forbes in productivity.
-Only Forbes and Garland played at least 1500 minutes and finished with less than 0.3 defensive win shares.
-Forbes has a career VORP of -0.5
-The Spurs were 10.6 points better per 100 possessions with Forbes on the bench instead of the court.
Popovich has run Forbes out there for big minutes consistently despite these numbers, and there's no explanation for it. His shooting just isn't worth that much, as some of the overall measures of impact above would suggest. Forbes isn't the sole cause of San Antonio's shortcomings, and benching him wouldn't turn the defense into an elite unit while simultaneously boosting the offense from good to great. With that said, it's hard to envision a scenario where the Spurs get worse if Forbes's minutes drop. Popovich deserves the benefit of the doubt at this point, but his insistence on playing Forbes is getting harder to defend.

Murray continues to improve offensively
Murray entered the league as an athletic, high-potential defender with some serious offensive issues.
He capitalized on the defensive potential right out of the gate, ranking third on the Spurs in defensive win shares and second in defensive BPM in his rookie season. After missing all of lat year due to injury, he returned this year to rank first and second on the team in those categories. Murray has been a plus defender so far, and he's given little reason to doubt that will continue well into the future.
The offensive side of the equation has been more of a question mark, but Murray made some nice strides this season that paint a positive picture for his all-around potential. He boosted his scoring to a career-high 10.7 points per game, dished out a career best 4.1 assists per game, and made significant improvements as a shooter, hitting 37.8% from deep on 1.6 average attempts. That's well short of an ideal volume in today's league given that Murray lacks the interior scoring ability of someone like DeRozan, but it's also a major jump from his past production from beyond the arc. This was Murray's best season in offensive rating (up 8 to 107), offensive win shares (up 1.1 to 0.9), and offensive BPM (up 1.1 to -0.5). If he continues to develop as a passer and a shooter, he will make it far easier for the Spurs to give him the keys to the point guard position for good.

Derrick White stays constant after small 2019 breakout
One of the main reasons the Spurs should trade DeRozan is the space that his departure will open up for White and Murray, two guys who might actually be around for San Antonio's next window of title contention. Ideally, they will be. DeRozan almost certainly won't be, and it would make more sense to spend as much of the available playing time next season as possible on figuring out exactly what White and Murray can bring to the table.
Last season, White made some significant strides, improving to roughly 10 points, 4 assists, and 4 rebounds per game. He shot just under 34% from deep on two attempts per game and raised his VORP above 1. White then averaged 15 points per game in the first round of the playoffs in a performance that got him a little more national attention.
This season, he basically did the same thing. He scored half a point more, put up half a rebound and half an assist less, and shot roughly 2% better from deep on half an attempt more. His defense took a turn for the worse, but he was still one of the better defenders in San Antonio by defensive win shares (6th) and defensive BPM (3rd). It's likely that the drop was more of a team issue than a White issue, and he boosted his offensive performance slightly (up by 0.8 offensive win shares and 1.1 offensive BPM) to make up for it on an overall impact basis.
It was a solid season for White, but can he do better? A larger role in a post-DeRozan San Antonio would likely provide an answer.

Lonnie Walker still waiting for breakthrough
Walker would be another minutes beneficiary if DeRozan departs this off-season. With Murray and White, the Spurs have two players who have already reached a level of consistently decent play. It's just a question of how much they can improve from that level. That's not the case with Walker, who has had much more potential than actual production over his first two seasons. He just hasn't played all that much, totaling only 885 minutes so far. When Walker has played, he's been far from great, which suggests that the lack of available minutes probably isn't the only thing holding him back.
Walker's per 36 minutes production – 14 points, 5.4 rebounds, and 2.2 assists – was underwhelming. Marco Bellinelli, Georges Niang, and Dante Exum are probably the closest 2020 comparisons based solely on those three numbers and minutes played, and they're not exactly the who's who of up-and-coming NBA stars. Walker also scored 5 points or less in 31 of his 52 games this season. That number is skewed slightly by a run of very short appearances earlier in the season, but the point still stands. He needs to score more points. He also needs to pass more and just be better offensively in general. Walker's career offensive BPM is -2.6, and he's producing only 0.027 win shares per 48 minutes so far.
On a positive note, Walker hit just under 41% of his threes on 1.6 attempts per game, and improved by almost 10% from last year to shoot 43.4% from the field. Maintaining that efficiency from deep on a greater volume of shots while continuing to boost that overall field goal percentage will be a key as he looks to grab a bigger role in the future. That role won't come easy, but Walker has the physical tools to find his way if the rest of his game can catch up.

Spurs 1st in league in turnover percentage, assist:turnover ratio
If there's one thing San Antonio is great at, it's ball security. Marco Bellinelli had the third best turnover percentage in the league among those who played at least fifty games. Patty Mills and Aldridge were 17th and 18th, and they were two of nineteen fifty-game players to post a turnover percentage below 10% with a usage rate above 20%. Forbes (30th), Walker (55th), and Trey Lyles (58th) all turned in a turnover percentage below 10%. Thirty-two of those fifty-game players averaged five or more assists per game. DeRozan was 4th in that group in turnover percentage. The Spurs know how to hold onto the rock.

Jakob Poeltl plays under 17 minutes per game for second year in a row
We've already looked at the minutes that a DeRozan trade could free up in the backcourt. An Aldridge trade could do the same for Poeltl, and that would be the next step in his career progression.
Poeltl has done about as much as he can with his current minutes load. He's a solid rebounder, averaging 11.6 per 36 minutes each of the last two seasons. He's a highly efficient scorer with a career average field goal percentage of 63.8%. He's a clear plus defender, posting 3.1 blocks per 36 minutes this season and a defensive BPM of 2.3, which would have been top ten in the league if he had played about 200 more minutes in order to qualify. He's even a good passer for his size and position, averaging 3.8 assists per 36 minutes, second to only Nikola Jokic among seven footers.
There are still two questions that remain for Poeltl. First, can he score a little more? He ranked 223rd out of 259 in per 36 scoring, which is something that could be improved. The other pieces of his game are going to define his career, but Poeltl could reach different heights with a little boost in the scoring department. The second question is the most important. Can he do what he's doing now as the premier big man in San Antonio? It's one thing to be highly effective in 15-20 minutes. It's another to be that guy while playing the majority of the game night in and night out. Can Poeltl deliver the same goods in a bigger role? These eight games, with Aldridge sidelined, should give us a good idea of the current answer to that question.
Patty Mills still delivering the goods
The 31 year old trailed only DeRozan and Aldridge in scoring with 11.7 points per game. He led the team in threes taken, both per game with 6.2 and total with 389. Mills made 38% of those threes, and his shooting is a key part of what San Antonio does. The Spurs were 9.8 points better per 100 possessions when he was on the court, the eleventh best mark in the league. That alone doesn't make Mills the eleventh best or most important player out there, but it does speak to his continued value within the system. Expect him to get even more opportunities with Aldridge out.