20. Brooklyn Nets
21 min read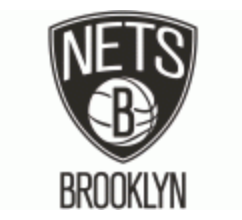 20. Brooklyn Nets
Record: 30-34
Conference Seed: 7th in East

The Nets have been through the ringer this season. Kevin Durant missed all sixty-four games, which was expected. Kyrie Irving missed forty-four, which was not. Caris LeVert also missed twenty-five, and Wilson Chandler was suspended for the first twenty-five games of the season for PED use. Then there was the controversy, most of it fueled by Irving, including his comments about a vision for Brooklyn's future that left out Jarrett Allen, Joe Harris, and about half the team. The late firing of Kenny Atkinson less than a year after he led a revitalized Nets team to the playoffs only added fuel to the fire, and it led to more questions about the role of Irving, and Durant, in disrupting what had been one of the most appealing locker rooms in the league. All of this has left the Nets in a weird spot. They have Durant and Irving waiting in the wings, which should theoretically be enough on its own to put the team in the title conversation. On the other hand, a lot of the good will that brought those two to Brooklyn has seemingly faded, and the Nets are now looking for a new coach with a number of questions looming about the team surrounding their new stars. KD and Kyrie came to Brooklyn, but at what cost? There's no way to answer that question until we see the reward, and that will have to wait another year.
Key Storylines:

When I wrote the Nets piece of this a few weeks ago, they were in 15th in these rankings and this storyline was just about KD and Kyrie. I wrote that I didn't think we'd see Durant back.
He was supposed to be out for the season where we left off. The bubble games start only a month or so after the original Finals, which means that even if he was for some reason expected to be 100% healthy and raring to go the minute the Finals ended, he would only have a month to fully prep for a return to NBA basketball, and playoff basketball at that. He would already be a part of the way there through his rehab, but it would still be a significant amount of work and stress on your franchise cornerstone just for a chance to go up against one of the top five teams in the league with a team that, for the moment, appears to be lacking in direction. Durant pushed a return for last year's Finals, but why would he do the same for a much smaller chance at a title here? That said, the only reason I could see a return is if the Nets are really concerned about the way things are going around these two. Given the firing of Atkinson and all of the drama in Brooklyn, it's clear that some personnel decisions are going to need to be made this off-season. If the front office believes that seeing the current roster around KD and Kyrie in a series against the league's best could be a major help in directing that process, they might consider it.
Clearly, they aren't considering it. Then I had this to say about Irving.
I think it's more likely we see Irving return for the playoffs. For one thing, it wasn't his plan going into the season to sit out. For another, he didn't reinjure himself after rushing back just last summer. It might be a little easier for him to get cleared, both by himself and by the team doctors. He figures to be closer to game shape than Durant too given that he at least played some games this season. The severity of Irving's injury is going to be the determinant at the end of the day. He's been followed by a cloud of mystery all year, so the damage has never been entirely clear. It wouldn't make sense to play Irving if health concerns remain, especially if Durant is still on the shelf.
A lot has happened with Irving in the weeks since. It's clear that he will not be taking the court in Orlando either. Unfortunately, the news gets worse for Brooklyn. DeAndre Jordan won't be in Orlando after testing positive for the coronavirus. Same for Taurean Prince. Nicolas Claxton, a backup big, recently had season-ending shoulder surgery. He's out. Wilson Chandler has opted out for family reasons. Spencer Dinwiddie has also tested positive for the virus, and he dropped out after a second positive test. He was Brooklyn's best on-court player over the course of the full season, and his absence all but guarantees that this is going to be a mighty struggle for the Nets, who dropped to the 20th spot here as a result. All of a sudden, Brooklyn's playoff spot is a little less safe, though the announcement that Beal won't be playing for the Wizards means that the East likely already has its eight playoff teams. It might not be pretty for the Nets, but they should still get the job done.
*The Nets have since signed Jamal Crawford and Michael Beasley for the stretch run. That's a 40 year old that hasn't played all season and a 31 year old that hasn't played all season. It might not be pretty, but it should be fun.

Whatever Dinwiddie is doing with his contract
A few months ago, Dinwiddie offered fans the chance to pick where he plays next. The catch? They had to combine to pay $24.6 million, or his full salary. There's also the small matter of Dinwiddie being under contract with the Nets for next season, so this wouldn't take effect until he can opt out of his deal in 2021. Regardless, it's kind of crazy to see someone who has made almost $17 million on NBA salary alone asking fans to come out and pay $24 million to the Spencer Dinwiddie Bank Account Fund. That seems to be a widespread thought – Dinwiddie only raised about $1100 before closing the GoFundMe page and donating what he had raised to charity. That's a good ending to the story, but it's also something he probably could have done to much more effect if he had made charity the original intention. This isn't the only crazy thing Dinwiddie has done with his contract and fan involvement. What's next?

The decision to leave Atkinson at the curb was questionable at best, given the culture he had helped create and the fact that the Nets were still poised to stroll into the playoffs despite little immediate impact from their star free agents to offset a run of offseason departures (D'Angelo Russell, Ed Davis, DeMarre Carrol, Rondae Hollis-Jefferson, etc.). Atkinson seems to be well-received by pretty much everyone around the basketball world and will likely be leading an NBA team again next season. He'll have his chance to finish what he started. It just won't be in Brooklyn, where the Nets have seemingly taken a major bet that catering to their two new stars in a LeBron-like manner will result in LeBron-like success.
It seems to follow Irving wherever he goes, and this year has been no exception. Atkinson is gone. Irving's comments about the state of the team ruffled feathers, and they came from a guy who barely played and led the team to an 8-12 record when he did. Irving won a championship by playing second fiddle to LeBron. He played that role just about as well as one can during the 2016 Finals, but he has been seemingly unwilling to play it since. Will that change when Durant gets healthy? We may not see it this summer, but the Durant-Irving pairing will be an interesting one to watch for a variety of reasons when they finally get on the court together.

Who's here for the long haul?
Durant and Irving are going to be the center of this Nets team for the next few years, and DeAndre Jordan will likely stick with them for the foreseeable future. It's now anyone's guess outside of that. Atkinson seemed about as safe as any coach in the league, but he didn't even last the season. Dinwiddie hasn't exactly inspired confidence in his commitment to Brooklyn with his recent actions. Caris LeVert should be safe, but he's also the first piece mentioned in any trade discussions, and probably rightly so. As it stands right now, one of those two will be Brookyln's third option next season. Are they good enough for the team's lofty goals? Joe Harris and Jarrett Allen are the other two major players. Neither one was mentioned by Irving in his infamous comments, yet both are valuable pieces, whether they end up in Brooklyn or someone else. Every moment counts in determining the best way to move forward with roster construction, and the Nets only have so many games left before next year's make-or-break season.
Key Stats:

Nets 8-12 when Irving plays, 22-22 without him
This is not to suggest that the Nets are or were better with Irving sidelined, or that Irving is not a very good basketball player. He led Brooklyn in win shares per 48 minutes (0.216) and placed third in VORP, which increases over time, despite playing the tenth-most minutes on the team (658). He averaged over 27 points, 6 assists, and 5 boards per game on a 47/39/92 shooting line. His PER in those twenty games (26.3) outpaces that of Damian Lillard, LeBron James, and Joel Embiid and would have placed seventh in the league over the full season. His BPM (+7.6) would have been tied for eighth, with Nikola Jokic, over a full season. There is no question that Irving is an elite individual player; it's just a question of how much that translates to winning basketball games. In Irving's minutes, the Nets were -0.3 per 100 possessions, a mark only 0.6 points better than their performance when he sat. That would seem to suggest that Irving is not the sort of superstar that can lift his team well beyond their expected performance, but it was only twenty games. Does this theme carry over with a larger sample size? Here's a look at Kyrie's on-off splits across his career, with all +/- numbers per 100 possessions –

| | | | |
| --- | --- | --- | --- |
| Season | Team with Kyrie playing | Team with Kyrie sitting | Difference |
| '12 | -5.1 | -9.8 | +4.7 |
| '13 | -4.8 | -5.8 | +1.0 |
| '14 | -5.1 | -0.8 | -4.3 |
| '15 | +7.5 | -1.9 | +9.4 |
| '16 | +6.4 | +6.7 | -0.3 |
| '17 | +6.0 | -1.4 | +7.4 |
| 18 | +5.3 | +2.1 | +3.2 |
| '19 | +5.9 | +3.1 | +2.8 |
| '20 | -0.3 | -0.9 | +0.6 |
Accounting for games played in each season, Irving's teams are, on average, roughly 3.1 points better per 100 possessions when he's on the court. That's a solid number. It's a number that might be slightly inflated by sharing the court with LeBron on teams that often had less than stellar benches, which will lower the off number and raise the on number to boost the on-off split, but every player's on-off splits are going to be somewhat dependent on their teammates. It's still a solid number. But what exactly does it mean in the context of the rest of the league?
For reference, here is that same statistic for some of the league's top players and point guards. Irving's number should fall short of the best players on this list, but how will it compare to that of Lillard and Westbrook, who are relatively comparable to Kyrie in reputation and star level?

| | |
| --- | --- |
| Player | Career Average On-Off Split |
| James | +11.3 |
| Antetokounmpo | +5.9 |
| Durant | +6.3 |
| Leonard | +5.1 |
| Davis | +5.2 |
| Curry | +12.0 |
| Paul | +11.3 |
| Lillard | +7.2 |
| Westbrook | +4.9 |
This is only one way of measuring impact, but, among players with similarly pretty stat lines, Irving clearly falls short. Westbrook, Davis, and Leonard, who was not an immediate starter like Irving, are the only players on this list within or close to being within 2 points of Kyrie's number. So where do we need to look to find players who match up with Irving?

| | |
| --- | --- |
| Player | Average On-Off Split |
| Bledsoe | +3.5 |
| Oladipo | +4.6 |
| Simmons | +1.5 |
| Brogdon | +2.8 |
| Walker | +5.3 |
| Holiday | +6.2 |
| Lowry | +4.4 |
| Rondo | +0.8 |
| Wall | +4.4 |
Even here, Irving's number isn't particularly favorable. He tops only Ben Simmons, Malcolm Brogdon, and Rajon Rondo. That's two young guys and a 33 year old who started slow as a rookie and has been up-and-down for the entire second half of his career. This is not to say that Irving is the fourth worst player on this list. Again, part of the issue with on-off splits is their dependence on the team. Jrue Holiday, for instance, is not roughly 3 points better per 100 possessions than Kyrie Irving. He's good and wildly underrated, but he's boosted here because of how bad some of those Pelicans and Sixers teams were around him. To give another example of this, Trae Young's on-off split this season was +7.4 even though the Hawks were -5.5 per 100 possessions with Young on the court. He deserves some credit for boosting his team when he played, but he doesn't hit that number if the rest of the Hawks weren't so offensively incompetent.
With that said, Irving has also played on some pretty bad and top-heavy teams. It's still fair to look at his +3.1 number and conclude that he's closer to Eric Bledsoe in winning impact than his stats might suggest. Again, none of this is to say that Irving isn't very good. Bledsoe is a good player, and Irving is better. He just doesn't have the positive winning impact to match his reputation and star power.

Kevin Durant wins 0 games in 2019-2020 season
A shocking failure from someone who is supposed to be one of the league's best.

Positives and negatives LeVert's numbers
On the surface, Caris LeVert had a good fourth season outside of his continued injury issues. He boosted his scoring to 17.7 points per game, raised his rebounding slightly to 4.1 boards per game, and stayed steady at 4.1 assists per game. He hit a career-high 38% of his threes to make up for a slight drop in field goal percentage (down to 41.4%) while posting a career best usage rate of 28.8%, which would have been good for 20th in the league over the course of a full season. He also dropped 51 in a win over the Celtics and put up a 27-point, 10-assist, 11-rebound triple-double in a win over the Spurs, with both of those performances coming late in the season. LeVert appears ready to step into a sizable role as the Nets take their run over the next few years, but there are two big issues here.
The first is that LeVert has only played in 63% of Brooklyn's games over his first four years, and his unfortunate tendency to get injured is one that goes back to his college days at Michigan. LeVert has only played 79 regular season games over the last two years, and he has yet to play more than 71 games in a season. There is no reason at this point to believe that he can consistently play 82, or even 60 or 70, games each year. You can't be a major piece if you're not on the court.
The other issue for LeVert is that the advanced metrics don't like him all that much.
-The league average PER is 15.0. LeVert has beaten that once, posting a PER of 15.1 this season, though he was basically there last season with a 14.9. Regardless, those numbers aren't blowing anyone away.
-LeVert posted -0.1 offensive win shares this season despite his uptick in production. He has never reached 1 offensive win share in a season, or 2 defensive win shares in a season. His best season in win share production saw him create 0.077 win shares per 48 minutes (2019), which is a number that Pat Connaughton has bested in four of his five seasons. Connaughton nearly doubled LeVert in 2019, going for .149 win shares per 48, and he has produced more total win shares in each of the last three seasons.
-LeVert produced a negative offensive BPM in each of his first three seasons before posting a +0.1 this season. He made up for that progress by dropping to a -0.7 in defensive BPM on the season. He had previously only produced a number between 0 and 0.5 there. His career averages in those two categories (-0.6 and 0.0, respectively), match up pretty well with Connaughton's (-1.0 and 0.5).
-LeVert has posted a VORP between 0.3 and 0.6 in each of his four seasons. That's fine production, but it doesn't scream "third option on a win-now team".
-The Nets have been roughly even with LeVert on the court versus on the bench (-0.2 on-off split).
Let's look at things in a different way. LeVert this season became the 39th player in NBA history to score at least 17 points per game in a season where they posted at most 0.05 win shares per 48 minutes, at most a 0.5 VORP, and a negative BPM. These are completely arbitrary baselines based on LeVert's own numbers, so he's at or near the top of the list in each of the three advanced stats. Comparing LeVert's season to the other thirty-eight should give us an idea of a solid player comparison.
The first name on this list to pop out is 20 year old Devin Booker, but that doesn't really apply to LeVert for two reasons. One, he's 25. Two, he's just not the natural shooter and playmaker that Booker is. There's not much reason to believe LeVert has a Booker-like ceiling even though they both made this list.
The second would be Monta Ellis (23 and 24 years old), who is more comparable in age but also scored more than LeVert, including 25.5 points per game as a 24 year old.
That leaves two good contemporary comparisons: Andrew Wiggins (22 and 23 years old) and Tim Hardaway Jr (26 years old). Wiggins had more hype coming into the league than the two Michigan men, but all three could be put in roughly the same boat in terms of game and production. Wiggins and Hardaway Jr. are probably pretty good models for LeVert, but would any of these three be good enough to be the third option on a title team? The honest answer is that we don't know. None of these guys have been anywhere close to being in that situation, and they won't be until LeVert takes a stab at it with Durant and Irving next season, barring an improbable title run from Luka, Porzingis, and the Mavs this season. That said, I would probably have to lean towards no. The third option on past title teams has been better than these three, and I don't know if it's all that close.
The Raptors had Pascal Siakam (or Kyle Lowry depending on how you rank those two), and they only won when two of Golden State's stars went down. Siakam (even last season) and Lowry are better than LeVert, Wiggins, and Hardaway Jr.
So is Kevin Love, who played alongside Irving and LeBron in what might be a decent comparison to the current Nets team.
That brings us to the Warriors, who had between three and four players (Steph, Klay, Draymond, KD) clearly better than LeVert throughout their run.
We can go back to Chris Bosh with the Heat or Tony Parker and Manu Ginobli with the Spurs, but I think the point is clear. Recent title winners have all had either a really strong third option, a really strong team connection that these Nets don't seem to have anymore, or both. And all of this is ignoring the fact that the Nets really can't trust LeVert to be healthy and available throughout a season. If LeVert is the third option, the Nets might fall short. But what about Dinwiddie?

Dinwiddie has borderline All-Star season
Dinwiddie had a really good year, playing 64 of 64 games, averaging a career-high 20.6 points per game on a 29.2% usage rate, and averaging 6.8 assists as Brooklyn's primary playmaker for much of the season. His shooting (42/31/78) wasn't great, but he was probably somewhat overtaxed with Durant, Irving, and LeVert all missing time. His efficiency should go up next year in a role with less pressure and attention from the defense. He also led the Nets in VORP with 1.9 (though Irving would have easily passed him with more games), produced a solid .123 win shares per 48 minutes, posted a respectable PER of 17.9, and was second on the team to Irving in offensive BPM with a 2.6.
Here's a little more reference on where some of those stats place Dinwiddie:

| | |
| --- | --- |
| Stat | League Rank (among qualified players) |
| Points per game | 23rd |
| Assists per game | 16th |
| Usage Rate | 19th |
| VORP | 38th |
| WS per 48 | 63rd |
| PER | 57th |
| Offensive BPM | 31st |
That's a good set of numbers there for Dinwiddie, and they actually compare pretty favorably to Kyle Lowry's 2019 numbers.

| | |
| --- | --- |
| Stat | League Rank. (among qualified players) |
| Points per game | 74th |
| Assists per game | 2nd |
| Usage Rate | 96th |
| VORP | 41st |
| WS per 48 | 50th |
| PER | 76th |
| Offensive BPM | 50th |
Bump down Dinwiddie's usage rate with the return of Durant and Irving and switch some of his scoring for a little more passing, and you've got a pretty similar profile between the two. Lowry has more defensive prowess, something that could easily be significant in a title chase, but it's not too far of a stretch to say that Dinwiddie could be a poor man's Lowry on next year's Nets team. With Durant and Irving, that might be enough. Dinwiddie could be the third option, assuming that he is able to adjust to a role that is essentially guaranteed to see him have less time with the ball. That brings us to another important issue for the Nets to solve.
Nets have three players with usage rates above 28%, Durant on bench
This might be the first item on the list of things to figure out for Brooklyn's next coach. They have four major rotation pieces who are ball dominant in Dinwiddie (29.9% usage rate in 2020), LeVert (28.8%), Irving (32.6%), and Durant (30.1% average across career). It wasn't really an issue this season because those last three combined to miss 133 of a possible 192 games, but it will be a problem next season.
There were 34 players with a usage rate above 28% this season. Five of them played less than fifty total minutes, which leaves us with 29. Of those 29, there are only seven sets of teammates. Two of those sets are an injured star (Blake Griffin and Steph Curry) and the players that took large pieces of their ball handling responsibilities after the injury (Derrick Rose and D'Angelo Russell). That leaves us with five sets, with one of those being the Nets.
-Ingram and Williamson, New Orleans (28.2% and 29.6%)
Williamson only plays 19 games
Ingram's usage rate drops a few percentage points in games with Williamson
Next highest usage rate is Jrue Holiday (24.7%), followed by two bench guards in Nickeil Alexander-Walker (22.8%) and Frank Jackson (20.4%)
-Davis and James, Los Angeles (29.7% and 31.6%)
Next highest player is Kyle Kuzma (23.2%)
Fourth is bench guard Quinn Cook (20.8%)
-Harden and Westbrook, Houston (36.4% and 34.4%)
Next highest player is bench guard Chris Clemons (24%), who only played 29 games and 250 minutes
Next highest among actual rotation members are Eric Gordon (22%) and Clint Capela (16%). Both missed roughly half the season with injuries, and Capela isn't even on the team anymore, though the Rockets had three late additions in the 16.1% to 16.4% range (Carrol, Green, Covington)
Outside of the duos above, these three teams don't have a whole lot of high-usage options. They're top heavy, but it's mostly limited to two or maybe three players. The Nets, as things stand, are packed a little heavier at the top than that. They're going to need to decrease touches for both Dinwiddie and LeVert and bring at least one, if not both, off the bench. Our fourth team gives a pretty decent example of what that might look like.
-Leonard, George, and Williams, Los Angeles (33.2%, 29.6%, and 28.3%)
Montrezl Harrell also posts usage rate of 25.5%
Leonard and George share the ball when they're on the court and also play some staggered minutes (or games) individually, which is something that could easily be done with Durant and Irving. The only question is whether or not Dinwiddie and LeVert can be Brooklyn's Williams and Harrell.
Both would need to come off the bench for this to work. Theoretically, that can happen, but egos often tend to get in the way of these things in the NBA. Williams is a career bench scorer and playmaker, and Harrell's career is based off of his spark plug energy and tenacity. They were almost made for their current roles, and there's still a decent chance that Harrell leaves Los Angeles this summer for a bigger role elsewhere. Dinwiddie and LeVert don't have the same storylines behind them that would point to a successful transition.
There's also the not-so-small matter of them both being guards who like to create their own shot. This isn't a Williams-Harrell big and small combo that can play off each other through the pick-and-roll. Both Dinwiddie and LeVert scored more than 50% of their threes and more than 70% of their twos unassisted. Those aren't exactly complementing styles, and it's a little harder to play the "my turn, your turn" game when it's your third and fourth best players. It's theoretically possible, but teams aren't typically built around four dudes who take turns creating and taking their own shot.
To go back to the Clippers, every single player on that team made at least 63% of their threes off of an assist. Irving, Dinwiddie, and LeVert have played eighteen combined NBA seasons and only reached that mark three times. Additionally, Harrell made 62% of his twos off assists this season. Durant's career range there is 39-52%, and Irving, Dinwiddie, and LeVert are all in the Leonard-Williams-George range if not a little lower. Something has to give.
There were plenty of jokes about the Rockets bringing together Harden and Westbrook, but everyone else on that team is able to move and score without having a lot of time with the ball. Brooklyn's four, outside of maybe Irving, aren't quite on the level of Harden and Westbrook's usage, but there are also four of them. The major issue here is that Dinwiddie (especially) and LeVert thrive in isolation. Asking them to step back and take an off-the-ball approach is going to minimize their best traits, and it might just not work at all for Dinwiddie, who's not a great shooter by any means. They're not post-oriented like Harrell, or elite off-the-ball cutters and pure snipers like Klay Thompson. It just doesn't seem possible to throw out all four of these guys and give them the touches they should have to get the most out of them, even with two starting and two coming off the bench. It would seem that a trade is the smart thing to do.

Jarrett Allen makes some slight improvements
A lot of Allen's 2020 was pretty similar to his 2019. He averaged 10.6 points per game, just barely down from 10.9. He played 25.7 minutes per game, just barely down from 26.2. He averaged 1.3 blocks per game instead of 1.5, grabbed 0.6 steals per game instead of 0.5, and dished out 1.3 assists per game instead of 1.4. He still can't shoot, going zero-for-five on the year from deep to bring his career total to 11-65 (17%). Allen was also on pace to produce a VORP of 2.1 after last season's 1.9. There's not a lot of movement here, but his production did move in the right direction in a few areas.
Allen improved his rebounding from 8.5 per game in 2019 to 9.4 per game in 2020 even with the tiny drop in play time.
He boosted his efficiency, shooting 64.6% from the field (3rd in the league among qualified players) on 6.5 shots per game after shooting 59% on a comparable 7.1 shots per game in 2019. This was also reflected in his PER, which was up to a career-high 20.3 (34th), and his true shooting percentage, which rose to 65.8% (7th).
He produced .207 win shares per 48 minutes, an increase from .175 last season. That new number was good for 13th in the league, right between Nikola Jokic and Karl-Anthony Towns. The only non All-Star to produce win shares at a quicker rate was Mitchell Robinson.
Allen also became slightly more self-sufficient in his scoring. Only 79% of his made twos were assisted this season, down from between 83 and 85 percent in his first two seasons.
This season also marked the first time the Nets were better with Allen on the court (+2.9 per 100 possessions) on a pure points basis.
The one clear negative change for Allen was his free-throw shooting, which has now seen major drops two seasons in a row. After shooting 77.6% from the line as a rookie, he only made 70.9% of his free throws in 2019. That dropped even further to 62% in 2020. There are clearly some issues that need to be worked out there.
Allen could be much better as a shooter and a passer, but he's quickly turning into a premier interior finisher and rebounder. He's been a plus rim protector from the jump, and he's become a positive, winning player. He should be a major piece in Brooklyn for years to come if everyone involved plays their cards right.

Taurean Prince last among qualified players in FG%, last in league in offensive win shares
Prince shot 37.6% from the floor, fifth-worst among all that played at least 1000 minutes this season. It was a significant drop for someone who had shot 43.1% from the floor over the last two seasons, and there doesn't appear to be much of a reason for his terrible shooting year. Prince's usage rate, 20.4%, is lower than his 2018 usage rate, which would suggest he wasn't taking on a bigger than usual role. He also had more of his makes assisted on than last season, which would suggest that there was no drastic move towards isolation that would cause inefficiency. Prince saw dramatic drops in both three-point and two-point field goal percentages. He shot 33.9% from deep, 5.1% worse than last season, and he shot 47.5% from two, 7% worse than last season. He even shot 2.1% worse from the line. He shot 8.2% worse on corner threes, 14.9% worse at the rim, 5.8% worse from three to ten feet, and 5.5% worse from ten to sixteen feet. It was just a total collapse in shotmaking in his first year in Brooklyn, and it led to Prince producing -1.7 offensive win shares. That number ranked last among 514 NBA players. The Nets are going to need the 25 year old to figure out what went wrong because they signed him to a two year extension worth just under $30 million right before the season started. It kicks in next season.
Joe Harris continues to be an absolute sniper
After leading the league with a 47.4% three-point percentage last season, Harris dipped down to 41.2% this year. He and Meyers Leonard are the only two players in the league to have topped 41% from deep each of the past three seasons, and Harris has taken 857 more threes than Leonard during that span. He's one of the best shooters in the league, and he's going to be a lot more valuable spacing the floor next to Irving and Durant next season.