13. Indiana Pacers
19 min read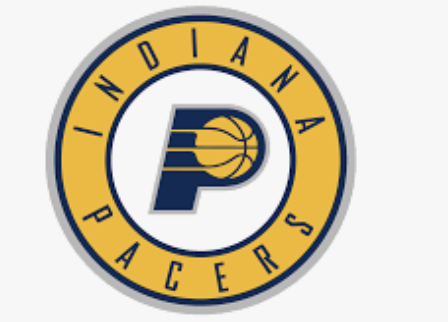 13. Indiana Pacers
Record: 39-26
Conference Seed: T-5th in East

The Pacers executed a makeover last summer, swapping out six of their top ten players by minutes played for TJ Warren, Malcolm Brogdon, Jeremy Lamb, Justin Holiday, TJ McConnell, and rookie Goga Bitadze. After Victor Oladipo went down with a serious injury last winter, Indiana was swept in the first round by an iffy Celtics team that went on to fall to the Bucks in five games. The moves were made with Oladipo's eventual return in mind, but we never saw Indiana at full strength this season. He only returned for a few, rust-filled appearances before play was suspended, and the Pacers also dealt with a variety of other injuries, especially late in the season. It looked like everyone but Jeremy Lamb would be back and ready for the restart. Instead, pretty much everything that could go wrong did. Oladipo's status is unclear. First, he announced he would be sitting out despite being healthy due to concerns about reinjury with the fast ramp up to competitive play coming after so much time off. Now, after some time practicing with the team, he's reconsidering the decision. Further disaster struck with the announcement that Domantas Sabonis had suffered a foot injury inside the bubble. The best-case scenario has him returning without much conditioning around the start of the playoffs. Without Oladipo, the Pacers never had much of a chance to seriously compete with the league's best. Even if he plays now, the same will be true with Sabonis out. Despite the injury-based misfortune, Indiana stuck around the middle of the Eastern Conference playoff bracket all season with the pieces they had available. This isn't a title contender, but it is a team that's going to go down fighting. Unfortunately, you can only fight so hard without your best players.

Key Storylines:

No Oladipo, No Problem. Kind of
There's no question that Indiana would be better with a fully operational Oladipo in the rotation. You don't add a hard-working leader with All-Star talent to your team and get worse. With that said, the Pacers didn't see much of a drop-off in performance with their star sidelined. Even if Oladipo was healthy, this is probably a team that's expected to challenge for a top 3 or 4 seed in the East. That's basically where they are now, though they're a few games back of seriously pushing Boston or Toronto for one of the spots in the top three. Granted, the Pacers were at the bottom of the group of secure playoff teams (top 6 in East and top 7 in West), but they were also very clearly in that group rather than being down with the Grizzlies or Nets. Maybe Oladipo takes them from 13th to something like 7th or 8th (they were around 9th or 10th last regular season), but the Pacers did very well to come close to their ceiling without their best player.

Fight for seeding in the East
The Bucks are going to take the one seed out East, and barring a miraculous run from the Beal-less Wizards, the Magic and Nets will take the 7 and 8 seeds. It will likely be in that order too, given Brooklyn's own injury issues. The Raptors, with a three game lead, are probably going to hold onto the 2 seed, and the Celtics, with a 2.5 game lead of their own, will have the inside track on the three seed. The other three spots are a little murkier. The Pacers and 76ers are tied for the fifth seed with eight games to go. They play on August 1, the first official game back for both. The Heat aren't safe in the 4 seed either. They're only 2 games up on Indiana and Philadelphia, and they play the Pacers in two of their final three games. They also have to go through the Nuggets, Raptors, Celtics, and Bucks in their first four games back. That stretch could launch them back into a race for the 3 seed, but it could also send them back down into a tough fight for the middle seeds. The question is this – would you rather be in the 4-5 series or the 3-6 series? As a four or five seed, the Pacers, Heat, or Sixers will have to go through one of the other two teams in that group before taking on the Bucks. As a six seed, they would have to beat the Celtics and Raptors to get to the Eastern Conference Finals. Neither of those roads is easy, but the Bucks might have a bigger edge over the Raptors or Celtics than either of those teams has over the Heat, Pacers, or Sixers. On the other hand, the Pacers probably aren't enough to beat the Bucks, Raptors, or Celtics in a series. Getting into that match-up with the Heat or Sixers might be their only chance at getting to four wins in the postseason. The potential strategy involved in ending up in the right spot in the bracket should be interesting to watch.

What can this team do this year?
Let's keep going with the end of the last storyline. What exactly can the Pacers expect to do this postseason? They're 4.5 games back of the three seed and have already clinched a top six finish, so they'll be sitting somewhere between the four and six seed. That means there are four potential first round opponents – the Raptors, Celtics, Heat, and 76ers.
By SRS, those four rank 4th, 6th, 11th, and 12th in the league, respectively. The Pacers rank 13th. That would point to there being two pretty distinct groups here – the Raptors/Celtics and the Heat/Sixers/Pacers. In reality, there might be three. The Heat and Sixers, in a world without a healthy Sabonis (and potentially Oladipo), have higher ceilings than Indiana. The Pacers have been consistently good this year, and often just as good as Miami or Philadelphia. They just can't reach the same heights as those two teams as things stand. That means that a series win over Toronto or Boston would be unlikely for the Sixers or Heat and very unlikely for the Pacers. They just don't have the firepower to take on some of the best teams in the league. As a result, the Pacers are going to want to end up in the 4-5 series. Their chances are much better against the inconsistent Sixers or Heat, even if they probably wouldn't be the favorite in either match-up. Those two teams are almost certainly the only paths to a series victory for Indiana, which means that this team is at best winning one series and then heading home.

What can they do next year?
This is the real question for Indiana. How good can this team be with everyone on the court? The Pacers have twelve of their current players under contract for next season, and that includes a nearly $14 million pay spike for Sabonis as his extension kicks in. They're going to be heading into the off-season with a roster getting paid $124 million, which is already $10 million more than this year's team made collectively. We're going to see a similar Pacers team next season. Did they improve around Oladipo with the changes made last summer? It's not really clear that they did. The 2019 Pacers finished tenth in SRS (2.76) and ninth in expected record (50-32). They got thirty-six games from Oladipo. This year's Pacers, with up-and-down play from Oladipo in his ten appearances, finished thirteenth in SRS (1.61) and expected record (on pace for 48-34). So, they got about thirty games less from Oladipo and dropped a few spots overall. That would seem to point to a team that isn't much better than last season's. Both teams dealt with injuries around Oladipo too, and next year's Pacers will likely be without Jeremy Lamb, who tore his ACL in late February, for much of the season. Indiana is going to make the playoffs again, but it's hard to see them pushing beyond their current expectations – winning a series and going out with a fight against whoever they play in the second round. Last year's team didn't even come close to doing that, falling in an ugly first round sweep. This is a good team, but it isn't a great one.

Sabonis shows his talents
With Oladipo out, Sabonis did a fantastic job taking over his spot as Indiana's best player. He put up an All-Star worthy season across the board, doing pretty much everything outside of knocking down threes. He was rewarded with his first All-Star appearance, and he absolutely deserved to be there. The name recognition often isn't there for Sabonis, but he should come up in discussions about the best big men in the game. If the Pacers are going to be an actual title threat in the future, it's going to be because Sabonis and Oladipo both found the extra gears needed to lift them there.

Key Stats:

Oladipo rusty as heck in return
Oladipo did not look good in the thirteen games he played this season. He shot 39% from the field and just over 30% from deep. He only produced 0.008 win shares per 48 minutes. Over the full season, that would have put him well inside the bottom ten in the league. His -3.0 BPM would have been in the bottom 20. It was his first NBA action in over a year, so the rust should have been expected. None of this means that Oladipo can't get back to being his old self next season, or that he can't play relatively well if he does decide to finish out this season. I would expect him to be back to normal earlier rather than later. With that said, it would probably be smart to temper expectations at the very beginning of his return, whenever that comes. He's shown that it's going to take some time to get back in the swing of things.

Pacers third in league in field goal percentage, only trail Bucks by percentage points
Sabonis and TJ Warren, Indiana's two leading shot takers, are the key here. Both shot at least 52.9% from the field on at least 13.7 attempts per game. Of the 57 players that shot at least 750 times this season, Sabonis was third and Warren was fifth in field goal percentage. Among players that played at least 1000 minutes, Sabonis was 28th and Warren 33rd in field goal percentage. Also in the top 100 for Indiana here – TJ McConnell (39th) and Doug McDermott (56th), who ranked 9th and 6th in total shots for the Pacers.

Pacers 24th in pace, 17th in offensive rating, 7th in defensive rating
This is a slower, defensively-oriented team, and this didn't happen just because Oladipo was sidelined. The 2019 Pacers ranked 24th in pace, 18th in offensive rating, and 3rd in defensive rating. The 2018 Pacers, with a full season from Oladipo and a smaller role for Sabonis, ranked 23rd in pace, though they were 11th in offensive rating and 13th in defensive rating. There's been so much turnover around Oladipo since then that it's hard to point to a singular cause for the shift towards defense, but it's pretty clear that it happened before his injury. Two of their three best months in defensive rating last year happened before he went down. The pace is a fixture of the coaching staff. In four years under Nate McMillan, the Pacers have been the 18th, 23rd, 24th, and 24th fastest team in the league. If we get an Indiana-Miami playoff series, expect it to be an absolute grind. The Heat rank 28th in pace and 3rd in defensive rating.

Pacers 29th in three-point makes, 30th in attempts
Their pace probably drags them down a spot or two here, but this just isn't a high volume shooting team regardless of the speed with which they play. Outside of Oladipo, who played 13 games, Indiana's leading shooter by volume was Justin Holiday, who averaged 4.4 threes per game. 321 players played at least 500 minutes this season. Holiday ranked 99th in three-point attempts per game. Every single team in the league had at least one player higher than Holiday on this list, though the Knicks traded their only one, Marcus Morris, at the deadline. The Pacers have a number of players just outside the top 100, including McDermott (105th), Myles Turner (109th), and Brogdon (111th), but that doesn't change the fact that this is a team that doesn't shoot the three ball all that often.

Sabonis does a lot for the Pacers
Here's a fun trivia question – Which NBA player was in a three-way tie with Giannis Antetokounmpo and James Harden for sixth-place on the 2020 triple-double leaderboard? As you're probably guessing, it was Sabonis, who put up the triple double digits four times on the season. He averaged 18.2 points, 12.4 rebounds, and 5 assists per game, joining Giannis, Nikola Jokic, and Bam Adebayo as the only players to average at least 15, 10, and 5 on the season.
Sabonis's assist numbers put him in a group with Antetokounmpo, Jokic, and Ben Simmons as the only players 6'10" or taller to average at least five per game. LeBron James and Adebayo, both 6'9", are the only players added to the group if we take the height border down another two inches. He also trailed only Rudy Gobert in screen assists, both per game and per 36 minutes.
His rebounding also put him in an exclusive group. Sabonis ranked fifth in the league in rebounds per game, trailing only Andre Drummond, Hassan Whiteside, Antetokounmpo, and Rudy Gobert. He's seventh in offensive rebounding and fifth in offensive rebounding, showing an ability to dominate the glass on both sides.
Sabonis shot 54% from the field on 13.7 shots per game. That left him with the 10th best field percentage out of the 124 players that averaged ten or more shots per game. He led the Pacers in PER, offensive win shares, defensive win shares, win shares, win shares per 48, BPM, and VORP. He trailed Malcolm Brogdon by 0.1 points in offensive BPM, and he placed third among rotation members in defensive BPM. Simply put, Sabonis was the best player across the board for the Pacers. Outside of threes (25.4% on 1.1 attempts per game), there wasn't much that he didn't do this season. That production made him 14th in win shares, 15th in VORP, and 22nd in BPM among all qualified players. There's not much to argue about here. Domantas Sabonis was one of the best players in the league this year. It's a shame that he likely won't get the chance to showcase his talents in the bubble.

Brogdon takes on bigger role, sees drop in efficiency
Malcolm Brogdon had a good year. He was tenth in the league in assists per game with 7.1, a career high by nearly 3 assists. He also averaged a career best 16.3 points and 4.7 rebounds per game. Only seventeen other players averaged at least fifteen points, 6 assists, and 4 boards per game. Of those players, only Bradley Beal, De'Aaron Fox, and the injured Steph Curry and Kyrie Irving weren't All-Stars or replacement All-Stars (Devin Booker). Brogdon probably didn't belong in the game, but he's fairly close. He's a really good point guard.
He's not a perfect one though. For one thing, the injuries continued to pile up. Brogdon has now missed an average of 19 games per season through four years. That's an issue for a franchise point guard, which Brogdon is now supposed to be in Indiana. Then there's the efficiency issues that showed up in his first season away from the Bucks. A big piece of the belief that Brogdon's departure would derail the Bucks was his 50/40/90 season in 2019. It turns out that that was more attributable to the Bucks and their system than it was to Brogdon himself, though he obviously deserves credit for hitting the shots within Milwaukee's offense. His line this year – 44/31/89. He shot 11.3% worse from beyond the arc, and it all has to do with the looks he was getting.
Last season, just under 47% of his made twos and 84% of his made threes were assisted on. Those numbers fell off a cliff this season, coming in at 20% and 39%, respectively. It's a lot easier to be efficient when you don't have to set up the shot yourself. There's a reason you see Kyle Korver and JJ Redick running through screens to get open rather than trying to take defenders off the dribble. Brogdon also took more shots from the midrange. Last year, only 6.9% of his shots came between ten feet away from the rim and the three-point line. This year, 29.4% of his shots came from that area. That difference in shot portfolio is assumed to be one of the leading reasons for Brogdon's willingness to leave Milwaukee. He did rank fourth in the league in hit rate from the mid range, but that's not the most efficient shot out there, and his percentages dropped from pretty much everywhere else. It's possible to take a lot of mid range shots and still be efficient – Khris Middleton did it this season – but you've got to hit the shots you don't take from the mid range. Brogdon didn't do that. In 2019, he ranked 34th, 8th, and 1st in FG%, 3PT%, and FT% among qualified players. In 2020, he ranked 86th in FG% and 8th in FT%. I can't figure out why he didn't qualify in 3PT%, but he shot 0.1% worse from deep than Nikola Jokic, who finished 142nd in the league. What a difference a year, and a role, makes.

Myles Turner has worst season since rookie year
This was Turner's fifth year in the league, and it was far from his best. Here's a look at how his numbers stacked up against his other seasons –
| | | |
| --- | --- | --- |
| Stat | Turner | Rank (out of five seasons) |
| MPG | 29.8 | 2nd |
| PPG | 11.6 | 4th |
| APG | 1.1 | 4th |
| Assist Percentage | 5.1 | 4th |
| RPG | 6.5 | 3rd |
| Rebound Percentage | 12.2 | 5th |
| SPG | 0.8 | 3rd |
| Steal Percentage | 1.3 | 3rd |
| BPG | 2.2 | 2nd |
| Block Percentage | 6.5 | 2nd |
| FG% | 45.1 | 5th |
| 3PT% | 33.6 | 4th |
| 3PA per game | 4.2 | 1st |
| TS% | 56.1 | 4th |
| eFG% | 52.5 | 3rd |
| PER | 14.7 | 5th |
| WS | 1.0 | 4th |
| OWS | 2.8 | 3rd |
| DWS | 3.7 | 4th |
| WS per 48 | 0.111 | 4th |
| OBPM | -0.9 | 4th |
| DBPM | 1.1 | 3rd |
| BPM | 0.2 | 3rd |
| VORP | 0.9 | 3rd |
The shortened year didn't affect where Turner's 2020 season ranked above in wins shares or VORP, the only cumulative stats here. He was on pace to finish in those spots even over a full season. To summarize this, he had his best season in one stat here (3PA), his second best season in three (BPG, block %, MPG), his third or fourth best season in seventeen categories, and his worst season in PER, FG%, and rebound %. That's not what you want to see from a younger player who's locked up for three more seasons with an $18 million price tag each year. Turner has had some really good seasons in the past, especially 2017 and 2019, but, this season, he essentially just did a really good job of protecting the rim (fourth in the league in BPG and block %). He didn't build anywhere else, and the drop in three-point efficiency that came with the increase in volume was especially disappointing. A big part of Turner's appeal is his ability to stretch the floor, and he just had his second-worst shooting season right after putting up a career-best 3PT% in 2019. Aaron Gordon seems like a solid comparison here. Both players are solid starters for their respective teams, and would be solid starters on most teams in the league. But they've stagnated about five years into their careers, and it's looking less and less likely that they'll ever reach their formerly impressive potential. To be fair to Turner, he has had to sacrifice with the addition of Sabonis to the starting lineup. He'll have the chance to show he's still got it with Sabonis out.

Warren steps up efficiency, boosts impact
Let's repeat a stat from above – of the 57 players that shot at least 750 times this season, Warren was fifth in field goal percentage. If you take out centers, Warren was second to only Giannis Antetokunmpo. Warren was twenty-third in the league in 2PT% (57.7% on 11.2 attempts per game). Among guards and small forwards, he trailed only Luka Doncic in both 2PT% and 2PA per game. Only Duncan Robinson (1.1 twos per game) and OG Anuoby (5 twos per game) shot a higher percentage on their twos than Warren in that group. Warren was also about two percent above average from deep, connecting with 37.5% of his threes on, coincidentally, three attempts per game. He posted career highs in FG%, eFG%, TS%, and 2PT%, and he had his third best season in 3PT%. Warren has been pretty up-and-down as a shooter through six seasons as a pro, so it's not clear that he can keep this up. This wasn't an outlier season in assisted makes, though it is entirely possible that playing with more competent offensive players than the ones that have been in Phoenix in recent years helped Warren get better, easier looks. We won't know until next season, but he was highly efficient as far as this season goes.
Defense might be the area where Warren feels the impact of not being in Phoenix the most. He broke 2 defensive win shares for the first time in his career and posted his best result in defensive BPM. The increased efficiency led to his best season in offensive win shares, and his 1.1 VORP was another career high. Another important step this season for Warren was his show of durability. He played 92.4% of Indiana's games this year. His previous high had been 80.5% of games, and he only played 63.7% of all possible games when in Phoenix. This was pretty clearly his best season yet. The trick will be to build off of it so it doesn't stay that way.

Jeremy Lamb averages 12.5 points per game
Lamb was, by all accounts, a pretty average player for the Pacers this season. That's not a bad thing. He started when he was healthy, and he played good, solid basketball. Lamb's season just wasn't anything special, as he ranked 7th on the Pacers in minutes played and 8th in win shares and VORP. To put it another way, he did his job when he played, but he didn't do much beyond that. Still, he was fourth in scoring, fifth in passing, and fourth in rebounding among everyone that played at least 15 games for Indiana on the season. Lamb might not have been doing anything special, but that production does still need to be replaced by someone. Some of the slack will be picked up by the rest of the guys we look at here.

Doug McDermott has career best year from deep
McDermott shot 44.5% on 4.3 threes per game. That put him in a fearsome quartet of shooters. Only McDermott, JJ Redick, Duncan Robinson, and Seth Curry hit at least 44% of their threes while taking at least four per game. I won't include Dion Waiters, who only played 42 minutes this season after he somehow managed to get dangerously high on a team flight. McDermott shoots less than the other three – though he's close to Curry – and doesn't do a whole lot else out on the court, but he fit his role really well this season. Knockdown shooters are asked to go out and shoot, and that's what McDermott did. This was his best shooting season by both volume and percentage, and it could be a sign of things to come. He's always been a good, even great, shooter since a rough rookie season, but he's fallen short of being in the same group as someone like Redick or Kyle Korver. If he can reproduce this season's efforts, he'll be in a different tier of shooters.

Justin Holiday signed a one year deal with the Pacers last summer, and he had a really good year in Indiana. He shot 42.4% from deep on 4.4 attempts per game, joining only Davis Bertans, Nemanja Bjelica, McDermott, Redick, Curry, and Robinson in shooting 42% or better from deep while taking at least four threes per game. Justin also averaged 1.7 steals per 36 minutes, the 31st best mark in the league among 259 qualified players. The third Holiday brother, Jrue, also averaged 1.7 steals per 36, though he was slightly ahead of Justin if we extend the decimals. Holiday was fifth on the Pacers in offensive win shares, fourth in defensive win shares and win shares per 48 minutes, and third in total win shares. He was sixth on the team in offensive BPM, first among all rotation members in defensive BPM, and trailed only Sabonis and Brogdon in overall BPM. He also beat out Brogdon to finish second in VORP for Indiana, though he did play about 150 more minutes. Holiday might have been the best player in Indiana this season outside of Sabonis and Brogdon. It's hard to say that anyone but Warren has much of an argument to be in that third spot. He even placed fourth on the team in minutes played. Holiday picked up a lot of the slack left by Oladipo's injury, and he did an admirable job in filling in for an All-Star. He didn't put up Oladipo-like numbers, but he had a huge impact nevertheless. Someone is going to pay him this summer.
Aaron, the youngest of the three Holiday brothers in the league, improved in his second season as a pro. His minutes roughly doubled, and his scoring, passing, and rebounding numbers all essentially matched that increase. Aaron went from 5.9 points per game to 9.4, from 1.7 assists per game to 3.3, and from 1.3 rebounds per game to 2.3. He also shot 39.4 from deep on 3.5 attempts per game, a 5.5% increase from his rookie season. Holiday wasn't great, but he was pretty solid. That's a good sign of progress for a 23 year old. It's going to be interesting to see what happens to the guard rotation when Oladipo returns next season. There probably isn't space for Brogdon, Oladipo, both Holidays, and TJ McConnell (see below) to play the minutes they should be getting. The obvious and easy solution would be to let the older Holiday walk, but that might not be the best plan given how well he played this season. It's an off-season dilemma to watch for Indiana.

TJ McConnell does exactly what he needs to do
I'll say it again. McConnell did exactly what he needed to do in the backup point guard role. He was efficient, hitting 51.7% of his shots. He was also pass-first, only taking 5.1 shots per game and averaging 9.6 assists per 36 minutes, the third-best mark in the league behind only LeBron and Ricky Rubio. He was durable, playing in 63 of 65 games. And he was fine defensively, ranking fifth in defensive BPM among the Pacers that played at least 500 minutes. It's pretty hard to ask for more than that from your backup PG. Cheers to TJ for a job well done. Given Brogdon's injury history, he's in an especially important role for Indiana.

Goga Bitadze averages 2.8 blocks per 36 minutes
Bitadze only played 8.4 minutes per game across 49 appearances for Indiana, but he showed signs of being a solid presence at the rim in his brief time on the court. Among rookies that played at least 250 minutes, Bitadze ranked 2nd in blocks per 36 and 8th in rebounds per 36. He wasn't great from the field, but that could change with time. He's only 21. It's pretty hard to see Bitadze and Sabonis coexisting in a lineup given the lack of successful three-point shooting between the two, but Bitadze does have a chance to be valuable for the Pacers, even if it's as a piece to trade. With Turner stagnating, it's even possible that we see Bitadze break into a starting role in two or three years if he or Sabonis can find a deep shot.