14. Memphis Grizzlies
22 min read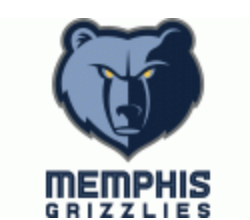 14. Memphis Grizzlies
Record: 32-33
Conference Seed: 8th in West

The Grizzlies turned in maybe the most surprising effort of the season, as their young core stepped up to guide the team into the West's 8 seed before play was stopped. Memphis isn't any better than their seed would suggest, but they thoroughly deserve to be in the playoff hunt. Ja Morant had an electric start to his career, Brandon Clarke's efficiency and rim protection transferred to the NBA game immediately, Dillon Brooks stepped up, and Jaren Jackson fought through some slumps to deliver a solid season. Veterans – including Jonas Valanciunas, Jae Crowder, and Solomon Hill – were also a key part of Memphis's rise from their suspected bottom-of-the-league finish, though Hill and Crowder were recently traded, along with Andre Iguodala, to Miami for picks and another intriguing young piece in Justise Winslow. The Grizzlies weren't great in the brief window between the All-Star break and the suspension, but they still managed to hold onto a 3.5 game lead over the bottom half of the West. In further good news, they will now avoid at least part of what was going to be the toughest end schedule in the league, which would have been a sizable threat to their lead. The metrics don't love the Grizzlies as much as their record does, but the record is all that matters when it comes to qualifying for the playoffs. Memphis clearly has the edge over the competition there.

Key Storylines:
Great experience for young core
The Grizzlies weren't supposed to be playing playoff basketball this season, so the idea a few months ago was that any exposure to a playoff atmosphere would be a plus for such a young team. No one really knows what kind of atmosphere we're going to be looking at when play resumes, but it's probably safe to say it's not going to be all that close to the typical postseason in the stands. Regardless, the on-court intensity should still be there for the playoffs, and those games can still give Memphis's younger players an idea of what is to come if they continue on their current trajectory. The experience is what matters for the Grizzlies here; any wins are just icing on the cake.

The Winslow trade was a clear move for the future rather than the present, so it's not of the utmost importance that Winslow takes the court in Orlando. If there's any lingering injuries or aggravation risks, then it really doesn't make any sense to play him in games that won't ultimately lead to a title. On the other hand, if he's fully healthy, which he probably should be after the long layoff, there's not much of a reason to keep him on the bench. Even if Memphis ends up playing just a few games, the chance to start to build some chemistry and lineup ideas for next season should be taken if Winslow is ready.
Update: Winslow apparently hurt his hip down in Orlando and will be out for the rest of the season. Oh well. This is a Bagley-like situation, though Winslow has shown more to this point. You just can't be a major piece if you're constantly hurt. At that point, nothing else matters but your inability to stay on the court.

How far could they push the Lakers?
If they make the final playoff bracket, the Grizzlies are set for a match-up with the Lakers. Memphis went 8-20 against the thirteen teams with better records than them, so a series win against one of the top two teams in the league would be pretty unlikely. Winning one game isn't anybody's ideal playoff goal, but it might not be a terrible place to start for an inexperienced team that entered the season with zero championship aspirations. Pushing Los Angeles to six games would be a nice accomplishment, and it's something that the Grizzlies are capable of at their best.

The Grizzlies seem to have a pretty good grip on their future core with Morant, Clarke, Jackson, Brooks, and now Winslow. Those five probably aren't going anywhere, and the "probably" isn't all that necessary. Barring a can't-say-no trade offer, they're staying in Memphis. Valanciunas is capable of playing a steady role for the foreseeable future. De'Anthony Melton and Josh Jackson are 21 and 22, and both have shown some legitimate promise in Memphis this season, though Jackson's stint with the team was only at 18 games before the season was suspended. Tyus Jones, Kyle Anderson, Grayson Allen (when healthy), Marko Guduric, and Gorgui Dieng (joined the team at the trade deadline) are the other five players still on the team that have played relatively meaningful roles this season. That's a solid roster, especially considering where the Grizzlies were supposed to be as a franchise this season. The strides they have made are incredible. That said, more work needs to be done to turn this into a championship team. This could be a consistent playoff team without any significant changes, but they either need another star-level player or some impressive interior development to start chasing rings. The end of the season and (potentially) a few playoff games could give the front office a better idea of where they should be focusing their attention.

Mike Conley, Zach Randolph, Marc Gasol, and Tony Allen headlined the Grit and Grind Grizzlies in the 2010s. Those Memphis teams were, believe it or not, famous for being gritty and playing with a grind-it-out mentality. Randolph and Allen might have embodied that attitude better than any other players in the league. They won at least 40 games each season between 2010 and 2017, reached the Western Conference Finals in 2013, and emerged onto the scene in 2011 with a 4-2 first round upset of the top-seeded Spurs.
This version of the Grizzlies is younger than that 2011 team, so there shouldn't be much hope for a similar upset. However, this postseason and the next few seasons will offer them a chance to form their own strong identity, something made easier by the relatively small market and proud fan base of Memphis. With Morant at the helm, the possibilities are endless.
These are for some marketing ideas for you, Memphis:
Can't Spell Jaren without Ja. I don't know what you would do with this, but put it somewhere.
The Jumping J's, a band featuring Ja Morant on the drums, Justise Winslow on the electric guitar, Josh Jackson on the saxophone, Jaren Jackson on the xylophone, Jonas Valanciunas as the lead vocalist, and every Elvis impersonator in existence as a background dancer.
If that doesn't work, we move to J Squared Squared, a folk music duo featuring Josh and Jaren Jackson
An ad campaign with Tony and Grayson Allen. One was one of the best defenders in the league at his peak. The other also has the last name Allen. Make something happen.
A team gear campaign centered around De'Anthony Melton. Call it the Melton Collection: Looks so good you'll have all the girls meltin'. No way that backfires or doesn't sound cool
Justise Delivered, an NBC show featuring Justise Winslow as a Duke-educated judge who needs to start over in Memphis after a terrible, life-altering tragedy in Miami.
A Grayson Allen YouTube channel where all the videos are tutorials on how to give small injuries to random, unsuspecting strangers who did nothing wrong.
Just Joshin' with Ya, a TruTV show featuring Josh Jackson. This isn't your typical practical joke or prank show. Instead, Jackson reads a ton of terrible basketball stats in front of basketball fans. Which are his from Phoenix? Which are fake? Find out on the next episode of Just Joshin'.
On Ja? Weekdays on ABC immediately after The View
Get Yogi Ferrell, no matter what it takes. Yogi Bear and the Grizzlies.
You just can't miss with this stuff.
Key Stats:

Josh Jackson makes the most of short time with Grizzlies
This isn't the most important stat for the Grizzlies right now (though it could end up mattering quite a bit down the line), but it's one that I haven't seen talked about a lot. I'll start with it. Jackson was by no means dominant in his eighteen games with Memphis. His counting stats were relatively similar to his production in Phoenix. But, in those eighteen games, Jackson noticeably improved his PER (up to 14.0 after a previous season of 11.8) and true shooting percentage (way up to 53.9% from 48.7%), his win share and BPM numbers across the board, and his VORP. Those last three statistics were particularly troublesome for Jackson in Phoenix, especially offensively. Here's a quick look at his numbers in 2018 and 2019. There were 540 players in the league in 2018 (top four rows), but only 195 qualified for rate-based stats (bottom four rows). For 2019, those numbers are 530 and 183.

| | | |
| --- | --- | --- |
| Stat | 2018 (place in league) | 2019 (place in league) |
| Win Shares | -0.7 (538th or third-last) | -1.7 (530th or last) |
| Offensive Win Shares | -2.0 (538th or third-last) | -2.8 (530th or last) |
| Defensive Win Shares | 1.2 (222nd) | 1.1 (231st) |
| VORP | -1.1 (537th or fourth-last) | -1.3 (528th or third-last) |
| Win Shares per 48 Minutes | -0.018 (194th or second-last) | -0.040 (183rd or last) |
| BPM | -4.2 (193rd or third-last) | -4.5 (181st or third-last) |
| Offensive BPM | -2.8 (187th) | -3.3 (180th or fourth-last) |
| Defensive BPM | -1.4 (139th) | -1.2 (159th) |
This is hard to look at. Jackson, in his first two seasons in the league, never finished outside of the bottom five players in the entire league in win shares, offensive win shares, VORP, win shares per 48 minutes, and BPM. He was never outside of the bottom ten in offensive BPM. That's unbelievable. It's pretty typical for a rookie thrown into a big role to experience some less than stellar outputs in these areas, but to be that bad for two years in a row is almost impressive. Even Jackson's defense, his supposed calling card, is only mildly impressive by comparison. Jackson really could not have been worse as a Sun, which means that the progress he showed in Memphis should be met with a pretty heavy dose of skepticism before we even get to the relative lack of games played. That said, Jackson's advanced metrics looked a whole lot better this season.
He learned that it was possible to produce positive win shares, going for 0.062 per 48 minutes for a total of 0.5 in only eighteen games. He produced 0.4 defensive win shares, a third of his career-high, in only 23% of the games. He broke even with 0.0 offensive win shares! This was magical stuff from Jackson, who also raised his VORP above 0 (0.2) and posted a positive defensive BPM (1.2) that balanced out his still negative but much improved offensive BPM of -1.1. Jackson made significant strides from last season to this one. If he can prove that those strides were real, and permanent, he will have a second chance to become the NBA player he was supposed to be.

Ja shines in rookie season, but must build on momentum
Morant averaged 17.6 points and 6.9 assists per game on 36.7% from three. Here is the full list of NBA rookies to have averaged at least 15 points and 5 assists per game on 35% or better from three – Damian Lillard, Steph Curry, Kyrie Irving, Brandon Jennings, Damon Stoudamire, Stephon Marbury, and Ja Morant. None of those first six flamed out immediately after their rookie season, which should be a good sign for Morant and Memphis. That said, there is still a wide spectrum of careers on this list, and Morant's ability to get close to the top will likely dictate how far the Grizzlies will go over the next decade.
Let's take a quick look at how those careers went:
Jennings had five and a half good seasons before falling off. He never reached the NBA Finals.
Stoudamire had roughly ten solid or better NBA seasons, but his first three were clearly his best three (18.8 points, 8.8 assists, 35% from three). He came within a game of the Finals but never made it.
Marbury averaged 19.3 points and 7.6 assists per game across a thirteen year career. Ten of those seasons were full seasons, and he averaged at least 15 and 5 in eleven of them, though his rookie season was his third best from deep. He never reached the Finals.
Lillard is one of the best scorers and volume shooters in the league. He has a place in any discussions about the top ten players in the league despite his defensive shortcomings. He was leading the league in offensive win shares this season before the suspension. Lillard has averaged 24 points and 6.5 assists per game and hit over 37% of his threes in his eight NBA seasons. He has never reached the Finals.
Irving is one of the better scorers and playmakers in the league, though he has fallen a little
short of Lillard's offensive impact. He's still averaging an impressive 22.5 points and 5.7 assists per game while shooting 39% from deep as a pro (nine seasons). Irving has been to three Finals and won one, though he only played one game in his first appearance. All three came with LeBron James.
Curry is the best point guard in the league when healthy, a two-time MVP, and the best shooter the game has ever seen. He's averaged 23.5 points and 6.6 assists per game while hitting 44% of his threes in eleven seasons, and he has played in five Finals, winning three.
The range here – from a solid NBA point guard who fell off a cliff after six seasons to one of the best offensive players of all time – is big, and it's more than likely that Morant falls somewhere between the two ends. It's always possible that he finishes somewhere worse than Jennings or somewhere close to Steph, but the most likely outcome is Morant mirroring one of the other four players on that list – in impact if not style.
Lillard and Irving are the two clear leaders in that group of four, and a clear point of separation is perimeter shooting. Irving's career average (39.0%) is better than Marbury's best season and better than all but one of Stoudamire's seasons. Lillard's is better than all but one of Marbury's seasons and all but four of Stoudamire's, and he shoots at a much higher volume than both. Morant isn't in Lillard and Irving's ballpark as a shooter right now, and he isn't going to stroll to a championship just by getting there either (Lillard would know). But, some uptick in three-point attempts per game from 2.4 while maintaining or improving on his slightly above-average efficiency from deep would be a significant boost to Memphis's ability to win now and later as they build around their young star. A point guard who can pass, get to the rim, and shoot unlocks a whole lot of doors in the team building process, and Morant, for all of his attributes, probably isn't good enough at the first two to forgo the third. The shot will also open up the floor for Morant personally, and allow him to build off of his great season at the rim. His 60.3% hit rate from within three feet of the rim is better than the career averages of Russell Westbrook and Lillard, and within a percent of Irving's. That's another number to build on or sustain.
Another note – Morant would also benefit from improving defensively, and there's no reason that shouldn't happen gradually with more time in the league. He ranked in the bottom sixteen percent in defensive BPM, and the Grizzlies could not have been more mediocre defensively this season. They'll need to be better on that side of the ball, and internal improvement (and Justise Winslow) could go a long way.

Jaren Jackson Jr hits 39.7% of threes on 6.3 attempts per game, ranks 10th in league with 1.4 blocks per game
Jackson was one of four players 6'10" or taller to shoot 35% or better from deep on at least 5 attempts per game. The other three – Danilo Gallinari, Davis Bertans, and Karl Anthony-Towns – make for pretty good company. Only five players in NBA history of Jackson's height (6'11") or taller have put up those numbers – Towns, Lauri Markannen twice, Channing Frye twice, Brook Lopez, and now Jackson. Towns and Jackson are the only members of that group to shoot at least 38% from three on 6 or more attempts per game. Jackson is well on his way to being an elite shooter outside the bounds of his height and position, and that, along with his already elite rim protecting ability, can form the framework of his game well into the future. The rest still needs to develop though.
Jackson averaged 6.0 rebounds per 36 minutes, the 63rd most out of the 66 players 6'10" or taller to play at least 500 minutes. That isn't the end of the world; Brook Lopez, who is the best rim protector in the league not named Antetokounmpo or Davis, is 64th on this list. Robin Lopez, the third head on Milwaukee's rim protecting monster, is 62nd. The Lopezes have Antetokounmpo to gobble up rebounds, and Jackson, at least for now, has Valanciunas – a similar rebounder to Giannis by volume. Brandon Clarke has also shown potential as a high volume rebounder. Still, not every team is the Bucks, and Jackson could only benefit from improving as a rebounder.
Jackson is averaging 1.3 assists per game over his first two seasons. Boosting that number would only do good things for Memphis's offense.
Jackson's 53.5 two-point field goal percentage was pretty typical of players with his shot profile, but his 39.4% hit rate from 3 to 10 feet was rather poor.
His defensive BPM took a step back this year to 0.0, and the Grizzlies were 5.5 points better when Jackson sat. He's not where he needs to be quite yet, but that's fine. At the end of the day, Jackson still isn't even 21. He's already elite at one aspect of the game on both sides of the court, and he just has to work out the kinks everywhere else. The Grizzlies are in great hands with Morant and Jackson.

Brandon Clarke is an efficiency monster, but doesn't play many minutes
Clarke hit 62.3% of his shots and 40.4% of his threes this season. On the surface, that sounds really good. Only forty-five players have done that in NBA history, and Clarke is the only one to have shot more than twelve threes on the season. That's an impressive accomplishment, especially for a rookie, but there's a catch. Clarke didn't shoot, or play, all that much. He only shot fifty-two threes on the year. That's more than twelve, but it's still not a lot. He also only played 21 minutes per game in fifty appearances, which wasn't even enough to qualify for rate-based statistical leaderboards, according to basketball-reference. That was partly by design, as Morant led the team with only 30 minutes played per game in an effort to both keep young talent fresh and test out the depth, but Clarke will at some point need to play some bigger minutes if this team gets to where it wants to be. Can he maintain the same efficiency in 30-35 minutes per game? Those extra ten minutes aren't going to completely sap his effectiveness, but Clarke's rookie season was special because he was able to pack a lot of impact into a smaller amount of playing time. He produced .192 win shares per 48 minutes, a number that would have him sandwiched between Montrezl Harrell and Steven Adams if he had played a little more. Among rookies that played at least 200 minutes, that number is comfortably on top. Brandon Clarke had a great rookie year. If he can maintain that same pace of production in the future while getting more run, the Grizzlies will be in a great spot.

Dillon Brooks steps up production, has much more work to do
I'll preface this section by saying that the Grizzlies don't need Brooks to be a star. In an ideal world, he's probably a fourth (third?) option in a top lineup with the potential to have a bigger role when running with the bench. In that context, 15.7 points, 3.3 boards, and 2 assists per game with a decent 37% hit rate from deep is a pretty good start on the way to ironing out that role. Brooks had the best season of his career, and he deserves credit for that. Here's the first issue – he had the ball too much to only be scoring 16 points and dishing out 2 assists per game. Brooks averaged just over fourteen shots, the most on the team, in 28.5 minutes per game. His usage rate was 25%, good for 46th in the league, even though he ranked 63rd and 120th in points and assists per game, respectively.
Fifty-eight players took at least thirteen shots per game this season. Brooks's points-assists total, 17.7, was lower than fifty-six of them, and being ahead of RJ Barrett and Carmelo Anthony on an efficiency checklist means nothing at all.
Brooks was one of eleven players to have a usage rate of 25% or higher while averaging less than 20 points and 5 assists per game. Of those eleven, Brooks was 10th in points per game and 8th in assists per game. Andre Drummond and Julius Randle set up teammates more often than Brooks did. The only player among those eleven to produce less points and assists with their usage than Brooks was Jordan Clarkson. Clarkson was a huge spark coming off the bench in Utah, but Brooks and Memphis are likely hoping for more than a bench role given his recent extension. Why so little production given his usage? Brooks only shot 40.2% from the field, the sixth-worst mark in the league among qualified players.
The Grizzlies are in all likelihood going to end up running their offense through Morant and Jackson as often as possible as they head into the future. That doesn't necessarily mean less opportunities for Brooks, but it does mean that he will need to do a better job of taking advantage consistently when his number is called.
A side note – Brooks led the league in total fouls. That's another thing to work on.
A second side note, which is probably the most important part of this whole section – Brooks's advanced metrics are absolutely awful. He was one of four players, two of them rookies, to play 1800 minutes while producing win shares at a rate slower than 0.03 per 48 minutes. Those two rookies, Darius Garland and De'Andre Hunter, were the only other players in the league to play 1800 minutes with a VORP under -1 and a BPM less than -4. Improving efficiency will make a difference there, but Brook's issues are likely deeper than a little extra shotmaking can fix.

Jonas Valanciunas averages 11.2 rebounds per game in only 26.3 minutes
Valanciunas was a rebounding machine this season. He grabbed 15.4 rebounds per 36 minutes, a figure topped by only five actual rotation players – Andre Drummond, Hassan Whiteside, DeAndre Jordan, Giannis Antetokounmpo, and Enes Kanter.
The Lithuanian also averaged 14.9 points (second-best in his career) and 1.8 assists (career-best) per game while hitting a career-high in field goal percentage with his 58.6% success rate.
Valanciunas was a fatality of the Marc Gasol trade in Toronto, which would suggest that the Raptors found Gasol – the better passer and a more perimeter-oriented player on both sides of the ball – to be a better option for winning a championship in today's NBA. That assumption spreads much farther than Canada, and the non-Giannis names on the rebounding list above are pretty good examples of the issues that can come with playing big rebounding centers who struggle outside of the paint. Rebounding, as an individual stat, doesn't necessarily translate to winning impact, and it's becoming harder and harder to play the Drummond or Whiteside types when it matters in the playoffs.
All that said, Valanciunas has made clear strides since that trade. His scoring and rebounding outputs have made big jumps in Memphis, but it's his slight improvements in passing and shooting that might be the difference between sitting and playing in the fourth quarter of a playoff game. He never averaged more than 1.1 assists per game as a Raptor, but has averaged 1.85 per game in eighty-one games as a Grizzly. He has also continued the three-point improvements that began in his last two seasons in Toronto. Valanciunas shot 37% on 1.3 threes per game this season, his most average attempts ever. Those numbers aren't groundbreaking in any respect, but they might diversify Valanciunas's offensive impact just enough.
Lineups in the NBA are often based on trade-offs. Playing time comes down to an examination of the pros and cons that each player brings.
For example, This guy plays great defense, but he's hopeless on the other side of the court. At some point, a decision needs to be made. At what moments in the game can we sacrifice some offense for the added defense this player brings? When that player adds some playmaking ability, or some sort of a three-pointer, that equation becomes a lot more favorable to them. For traditional bigs like Valanciunas, it's usually a question of the negative impact of their perimeter and playmaking deficiencies versus the positive impact they bring in the paint. When a player like that adds some playmaking touch and starts to stretch the floor a little bit, it becomes far easier to justify playing them when it counts.

How good is Justise Winslow?
The key to Winslow's impact lies in his versatility. In his last healthy season in Miami (2019), he produced across the board, averaging 12.6 points, 5.4 rebounds, 4.3 assists, and 1.1 steals per game while hitting 37.5% of his threes (roughly four attempts per game). His ability to play multiple positions on both sides of the court is also key. He can run the point when Morant sits, or he can play off the ball. He's also someone who can theoretically take an opposing star guard defensively when Morant or Brooks aren't up to the task. Those 2019 numbers aren't huge by any means, but they do paint a picture of solid production in a lot of areas. Winslow might not be scoring 20 points every night, but he is grabbing a steal, pulling in 5 rebounds and dishing out four assists. There is undeniable value in that, and it makes Winslow's role rather simple. His job is to go out there and do some of everything. For the Grizzlies, who now have their flashy point guard (Morant), their scoring wing (Brooks), their stretch big (Jackson), and their more paint-focused bigs (Clarke and Valanciunas), that sort of glue guy who can shuffle between positions based on need is inherently valuable, especially when he becomes available in a trade for older players who didn't fit the competitive timetable.
There are legitimate questions to be asked of Winslow. He's missed almost 40% of the Heat's regular season games over the last five seasons, and being 24 doesn't matter when you're constantly injured. Winslow, in his five years of experience, has only played thirteen more games than Jayson Tatum, who has been in the league for three years. It's fair to wonder if that's affected his development. The advanced metrics don't love him. Winslow has never posted a PER within 2 points of the league average. He's never posted a positive BPM in a season, and his career offensive win shares total is -1.0. This was still a no-brainer for the Grizzlies. They took three guys who weren't going to help them win a title and turned them into a versatile player who just might.

Grayson Allen has played less total NBA minutes in two seasons than he did in his sophomore, junior, or senior seasons at Duke
Allen has played 914 regular season minutes in the NBA as injuries and deep benches have held him to sixty-eight total games in two seasons. He played at least 1007 minutes in each of his final three seasons at Duke, topping 1300 twice. I'm not saying that Grayson Allen is going to be a future stud in the league. There's a good chance that he doesn't have it in him to be a consistent role player. But, he's shown some flashes that deserve at least a little more examination before the line is cut. In his rookie season finale, Allen dropped 40. For some historical reference on that, check here. Now, the rest of his career to this point hasn't been as impressive, but anyone who can put up 40 in an NBA game likely has something to give. Allen also improved essentially across the board in his second season. I'm not going to put the time into making a table for that, but check here if you can't take my word for it. It was an improvement from pretty bad to still not great, but it was a noticeable improvement nonetheless. Allen might not be a serviceable NBA player, but there's reason enough to give him the chance to prove otherwise in a greater minutes sample, provided that he can stay healthy enough to get those minutes. For a young team like Memphis, there's not much to lose in giving him that chance.

Tyus Jones leads league in assist-turnover ratio
Jones dished out 5.18 assists for every turnover. Only Denver's Monte Morris joined him above 5.1. He also shot 37.9% from deep and tied with Brooks for the lead in games played. Jones fit right into the role of backup point guard in Memphis, and he can run things when Morant sits.

De'Anthony Melton flashes potential
In 58 appearances, Melton posted a defensive BPM of 1.8 and produced 6.9 rebounds, 5.6 assists, and 2.3 steals per 36 minutes. He has some serious defensive and playmaking potential, and, like Jackson, he's a rescue from the trainwreck that has been the Suns. He's just 22, and he's another piece that can really help the Grizzlies if he continues to develop.

Memphis 15th in net rating, 17th in average point differential, 16th in SRS
I've looked at the future a lot with the Grizzlies because that's really the key story in Memphis. But, for the rest of this season, these might be the most important stats. This is a pretty mediocre team overall, and the progress that we expect to see from a young team typically happens over a normal off-season rather than a four month in-season break filled with lockdowns and all sorts of issues. The shortened off-season we're going to see and the effect that might have on player and team development is a really interesting topic to consider, but that's a conversation for another day.
There's no doubt the Grizzlies were better in March than they were in October. They were 25th in net rating in the month of November before posting the 7th best net rating in the league in February. An overall net rating doesn't show that improvement. But Memphis also fell back to 17th in net rating in March when the schedule began to pick up a little bit, and they're going to be going up against the best of the best in Orlando. The bottom line is that the Grizzlies improved as the season went along, but not in a linear fashion or to the point that they were a top five team for the last month of play. This is, at the end of the day, a young and improving team that sits somewhere in the middle of the league. New Orleans is better or very close in pretty much every overall metric outside of record, and the Suns aren't far behind despite their much worse win-loss status. The healthy Trail Blazers are very much in the picture as well, and a fresh start for the Kings could do wonders. A playoff spot is by no means a guarantee for the Grizzlies, even if they remain the favorites by virtue of their significant advantage in record over the rest of the pack. Beyond that, a playoff series win is just flat out unlikely.
Kyle Anderson packs a defensive punch
Here's a good trivia question – Who are the only three players in the league that have posted a defensive BPM above 1.75 each of the last six seasons?
The answer? Rudy Gobert, Draymond Green, and Anderson. He makes a habit of getting into the right positions and using his length to disrupt offensive moment. This stat might oversell him a little bit, but Anderson is a fine defender.