5. Boston Celtics
21 min read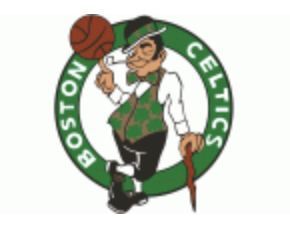 5. Boston Celtics
Record: 43-21
Conference Seed: 3rd in East

The Celtics, seven years after the massive trade with the Nets that landed them so many draft picks, appear to have found their core in Kemba Walker, Gordon Hayward, Jaylen Brown, and Jayson Tatum. They're in a much better spot today than they were last fall, when the loss of Al Horford, doubts surrounding Brown, and memories of last season's Kyrie-induced chaos left Boston outside the top tier of teams heading into the season. There's still no elite center, but Brown's emergence and a much calmer locker room atmosphere have put most of last year's issues in the rearview mirror. The Celtics have consistently been one of the better teams in the league, and they were in a close fight with the Raptors for the 2 seed before a huge run of wins from Toronto. It's easy to forget how young Tatum and Brown are after their ECF appearance two seasons ago, but they're still a year or two away from fully unlocking their potential. Until that happens, the center rotation of Daniel Theis and Enes Kanter might not be quite enough to exchange punches with the best of the best. This is a team with a lot of really good starters. They don't yet have one that's consistently elite, and that could be the difference between a tough second round loss and a chance at The Finals.

Key Storylines:

The Celtics had a drama-filled run with Kyrie Irving over the last two seasons, which isn't all that surprising considering that he made his way to Boston by demanding a trade to get out of LeBron's spotlight. Irving has never been the consummate team player in a basketball sense. After the young Celtics made a run to the 2018 ECF with Irving and Hayward sidelined, there were a lot of high expectations for the 2019 team. Despite decent health, those expectations never turned into anything more, and Boston got chopped down by the Bucks in the second round after a season of locker room issues and rumours. Irving repeatedly called his younger teammates out, and the stories that leaked out of Boston last year don't leak in a healthy environment. Kyrie left for Brooklyn in free agency, and the Celtics brought in Walker to replace him. Kemba might not be as skilled as Kyrie, but he has been one of the league's best point guards for a while now. The release in tension that the swap brought has been noticeable, and there have been no stories of discontent from Boston this time around. They're clearly better off for it. Both Walker and the Celtics are enjoying fantastic seasons.

Brown takes some major steps
I will admit that I was not a fan of Brown before this season. He just hadn't been very good, and I was shocked by the contract extension he signed in October. A lot of basketball fans were, but tweets like this may end up living in infamy now. Brown took a big leap forward in the process of turning his athletic potential into actual basketball production this year. He scored 20 points per game, upped his rebound and assist numbers, and improved his efficiency. The advanced metrics are up across the board. They say that progress isn't linear for athletes, and that is certainly true for Brown, who produced the best season of his career after regressing from his 2018 form last season. He's a good reminder of the need to give players time to figure things out. Not everyone will, but the average player is going to have a much higher shot at success if they're afforded the proper patience. Props to the Celtics for sticking with Brown.

Tatum becomes a superstar for a moment
Over the full season, Tatum wasn't as spectacular as some might suggest. He was very good, even good enough to make the All-NBA third team, but it was only for a brief stretch that he was good enough to be rated higher than that. Over the final sixteen games of his season, a stretch that started February 1, Tatum averaged 29.2 points, 7.6 rebounds, and 3.3 assists per game. He shot 46.8% from deep on 8.7 attempts per game, and he scored at least 20 points in thirteen of those sixteen games. He had four double-doubles and broke 50% from deep nine times. That level of play, done over a full season rather than a fourth of it, would make Tatum a superstar. There's no doubt about that, and the potential of it happening is very real. Very few players can do something like that over sixteen games. The problem, right now at least, is that an even smaller group of players is capable of producing that type of play year after year. Tatum, until he does this over a longer period of time, is not in that group.

Hayward suffered a terrible leg injury just five minutes into his first season with the Celtics. It kept him out for the remainder of that 2018 season, and it left him well short of his typical form during the 2019 season. He was a lot closer to being the player that first took a starting role for the Jazz in 2012 than he was to being the player that made the All-Star Game in 2017. Hayward didn't quite replicate that All-Star form this season, but he went a lot further on the road to full recovery. Continued progress would only help the Celtics, but they could also live with the version of Hayward that they got this season. With Walker and Tatum, they don't need Hayward to be an All-Star.

The Celtics have their point guard in Walker. They have a great group of wings in Tatum, Hayward, and Brown. They have a smart and gritty supporting cast around those four, led by Marcus Smart and Daniel Theis. Boston went 43-21 for a reason. This is a very good team, but they might need to be a little bit better to optimize their title chances. That improvement could come from within. Tatum could go full superstar consistently, Hayward could make the full return to All-Star form, Brown could continue to grow, and some of the younger pieces here (Robert Williams, Romeo Langford, etc.) could develop into contributing rotation members. Boston's already on the outer edge of the top tier of contenders, and those changes could push them over the edge. If those things don't happen, however, the Celtics might look into adding a better center than Theis. He fits the team well, plays positive basketball, and does what's asked of him, but there's no question that there are better players out there at the five spot. Actually getting one of those guys to Boston is a different matter though, and we'll likely see Danny Ainge wait on the development of the players he already has before he makes any major moves.

Their opening game against the Bucks (Friday night) should be telling here. The Celtics are 2-1 against the Raptors this year, and both teams have been fairly close to each other all year despite fighting through injury issues. With both teams at full strength, that should be one heck of a fight in the second round. That is assuming that whoever ends up in the 3 seed (likely Boston) can beat the 6 seed in the first round. Given what's happening with the Pacers right now, that might not be too tall of a task. Even if it ends up being the Sixers, the Celtics will be favored, though a vintage series from Embiid would be a serious threat given Boston's weaknesses in the paint. Philadelphia exploited those in winning the season series 3-1, and the Celtics wouldn't have it easy in getting past the Sixers. Of course, things are rarely easy in the playoffs. What matters is that the Celtics have as good of a chance as anyone at getting to the Eastern Conference Finals. They've played the Bucks, their most likely opponent there, fairly well this season, but there's also a pretty large gap in overall performance between the two. The Bucks will easily have the best player on the court, and arguably the two best, especially given how well Khris Middleton tends to play against the Celtics. They'll be heavily motivated, and the Celtics won't have any sort of experience edge to lean back on. We're at the point where any team has a shot at the title, but the Bucks have run the East all season long. I don't see that changing now.
Key Stats:

Celtics 5th in offensive rating and 4th in defensive rating
That made Boston one of four teams in the league to place in the top six in both. The Bucks finished within a tenth of a point of the Celtics in offensive rating and led the league in defensive rating. The Lakers were fourth offensively and third defensively, and the Clippers were third and fifth. The Celtics placed fifth in net rating and point differential (Toronto tied with Clippers for third in both) and sixth in SRS (Dallas also ahead here).
The suspension of play might have come at the perfect time for Boston too. In the 54 games before the All-Star break, the Celtics trailed only the Bucks and Lakers in net rating and point differential. They were 10th in both in their ten remaining games as a series of nagging injuries took a toll on the starting lineup. With everyone back and ready to go, the Celtics will have the chance to prove they belong in the top tier of teams.

Boston 25th in assist percentage
Walker leads the Celtics with 4.9 assists per game, the 26th-highest average assist tally in the league for a team leader. Only Marcus Smart and Hayward (4.1) joined him above three assists per game. Walker, Smart, Brad Wanamaker, Tatum, Brown, and Enes Kanter all made more than 50% of their twos unassisted, and Hayward was just behind at 48.5%. Even though Walker (52.1%) and Tatum (44.3%) were the only Celtics to make more than four out of every ten threes without an assist, the Celtics tend to score more without the benefit of an assist more often than most teams. Look for this to be focused inside of the arc.

Celtics 7th in steals and 6th in blocks
One of the reasons Boston thrives defensively is their ability to interrupt the flow of opposing offenses by forcing turnovers and blocking shots. Smart (12th), Tatum (18th), and Brown (50th) all placed in the top fifty in the league in steals per game. Both Theis (17th) and Tatum (31st) rank high in blocks per game. The Celtics also have a potential defensive wrecking ball on their bench in Robert Williams. The athletic big man has only played 606 minutes across his first two seasons, but he was seventh in the league in blocks per 36 minutes this year. He was also one of only three players (Nerlens Noel, Bruno Caboclo) to average more than 2 steals and blocks per 36. He has yet to make a consistent impact, but he can wreck offensive possessions when he gets on the court.

Celtics trade a little production for chemistry in Walker-Irving swap
There's no debate between Walker and Irving statistically –
| | | |
| --- | --- | --- |
| Stat | '19 Kyrie | '20 Kemba |
| MPG | 33.0 | 31.8 |
| PPG | 23.8 | 21.2 |
| APG | 6.9 | 4.9 |
| RPG | 5.0 | 4.1 |
| SPG | 1.4 | 0.9 |
| BPG | 0.5 | 0.5 |
| FG% | 48.7 | 42.1 |
| FGA per game | 18.5 | 16.6 |
| 3PT% | 40.1 | 37.7 |
| 3PA per game | 6.5 | 8.8 |
| PER | 26.3 | 20.2 |
| Win Shares per 48 | 0.216 | 0.163 |
| BPM | 7.2 | 4.7 |
| Offensive BPM | 6.0 | 5.0 |
| Defensive BPM | 1.1 | -0.2 |
| VORP | 5.1 | 2.7 (on pace for about 3.5) |
| On-off Split | +2.8 | +0.2 |
The two tied in blocks per game, which means relatively little for point guards. Walker has the edge in three-point volume and nowhere else. It's not all that close in a number of places. Irving is the better and more productive player.
With that said, Walker was the player Boston needed. Drama followed Irving and the Celtics everywhere they went last season, and it looked like they were dragging themselves over the finish line by the end. It was not the prettiest atmosphere, and something needed to change. In bringing in Walker, the Celtics calmed down the locker room and pushed the focus back onto their young stars. Kemba is a great player, but he doesn't leave the shadow that Irving did. Those qualities made up for the drop in production at the point guard spot, and we saw career years from both Tatum and Brown, which helped the Celitcs improve overall from last season. It didn't hurt that Walker is an elite scorer and decent playmaker in his own right. He led the Celtics in made threes, assists, and BPM, and he trailed only Tatum in scoring and VORP.

Tatum marches towards stardom
I wrote about Tatum's fantastic season-ending run above, but he was a different player all season long.
It's not hard to find areas of improvement because he did just about everything better –

| | | |
| --- | --- | --- |
| Stat | '19 Tatum | '20 Tatum |
| MPG | 31.1 | 34.6 |
| PPG | 15.7 | 23.6 |
| APG | 2.1 | 2.9 |
| RPG | 6.1 | 7.2 |
| SPG | 1.1 | 1.4 |
| BPG | 0.7 | 0.9 |
| FG% | 45.0 | 44.8 |
| FGA per game | 13.1 | 18.9 |
| 3PT% | 37.3 | 39.8 |
| 3PA per game | 3.9 | 7.1 |
| PER | 15.1 | 20.3 |
| Win Shares per 48 | 0.097 | 0.147 |
| BPM | -0.2 | 3.9 |
| Offensive BPM | -0.4 | 3.3 |
| Defensive BPM | 0.2 | 0.6 |
| VORP | 1.1 | 3.0 |
| On-off Split | +4.8 | +11.5 |
Tatum, who is just 22, made huge strides as a shooter and scorer, upped his rebounding and assist numbers, and made some slight defensive improvements as well. Last season's advanced metrics tell the story of a young player trying to figure out how to translate his talent and potential into impact. Tatum made some major progress there this year, enough to rank in the top 25 in BPM and the top 15 in VORP. I'll say again that he still has some work to do before he's a true superstar, but he checked off a lot of boxes on the way there this season.
He's also the youngest player in NBA history to average at least 23 points and 7 rebounds per game while shooting 39% or better from deep. If we eliminate big men that took less than 50 threes over the full season, then only seven players of any age have topped those numbers – LeBron, Melo, KD (twice), KAT (twice), Larry Bird (four times), Dirk (six times), and now Tatum. Only 2014 KD took more threes than Tatum in that group, though Tatum's season was near the bottom in both scoring and rebounding. Regardless, that's a great list to be in only three years into your career, and he's on course to be one of the best scorers in the league sooner rather than later. He's not there quite yet, but he will be.
One other note – only Giannis (+11.8) topped Tatum's on-off split. His development as an all-around player, even more than improvement as a scorer, is crucial to what the Celtics do. With Irving gone, this is Jayson Tatum's team.

Brown makes his own strides
Brown is not the same player that Tatum is, but he also enjoyed a significant increase in quality over the last year –

| | | |
| --- | --- | --- |
| Stat | '19 Brown | '20 Brown |
| MPG | 25.9 | 34.0 |
| PPG | 13.0 | 20.4 |
| APG | 1.4 | 2.2 |
| RPG | 4.2 | 6.6 |
| SPG | 0.9 | 1.1 |
| BPG | 0.4 | 0.3 |
| FG% | 46.5 | 49.0 |
| FGA per game | 10.7 | 15.4 |
| 3PT% | 34.4 | 38.1 |
| 3PA per game | 3.7 | 5.6 |
| PER | 13.5 | 17.1 |
| Win Shares per 48 | 0.076 | 0.126 |
| BPM | -2.1 | 0.9 |
| Offensive BPM | -1.6 | 1.0 |
| Defensive BPM | -0.4 | -0.1 |
| VORP | 0 | 1.2 |
| On-off Split | -3.2 | -1.3 |
The differences here are stark.
Last year, Brown was a mediocre wing who scored a little over ten points per game and hit threes at an average clip. He was fine on the glass but nothing really stood out about his game. In that context, the four year, $107 million extension he signed made very little sense. He was an athlete who had not yet put the pieces together, and his 2018 season had been his best effort. $107 million was a lot of money to give to that guy.
Luckily for the Celtics, their front office knew what they were doing with Brown. He was 24th in the league in scoring and 43rd in rebounding this season. He shot more often from all around the court and raised his overall efficiency. That's not easy to do. He was a better defender, a positive overall player, and just so much better than he was last year. This version of Brown can absolutely be a starter on a title team, especially if he continues to get better with smaller improvements into next season and beyond.
Brown joined Tatum in averaging more than 20 points and 6 boards while shooting at least 38% from deep, which made them the only duo in the league to do so. KAT, John Collins, Khris Middleton, and Brandon Ingram were the other four that joined them there this season, with Zion failing to qualify by my book with his 13 total three-point attempts. Brown and Tatum are the only pairing in league history to post those numbers in the same season, and they're 22 and 23. There are a lot of reasons to feel very good about the future of this Celtics team, even if they fall short this year.

Hayward rounding into form
I've got one more table here to tie together the idea that the Celtics were able to rejuvenate themselves over the summer because of both the arrival of Walker and the clear improvements that their three other signature players made. I talked about it above, but Hayward really started to move past his terrible leg injury on the court this season. The extra time he's now spent in Boston likely helped too. It's never easy to come back from a serious injury, but it's likely harder in an unfamiliar environment. Hayward had only played a few minutes with the Celtics before last season. That wasn't a potential issue this season.

| | | |
| --- | --- | --- |
| Stat | '19 Hayward | '20 Hayward |
| MPG | 25.9 | 33.4 |
| PPG | 11.5 | 17.3 |
| APG | 3.4 | 4.1 |
| RPG | 4.5 | 6.5 |
| SPG | 0.9 | 0.8 |
| BPG | 0.3 | 0.4 |
| FG% | 46.6 | 50.2 |
| FGA per game | 8.8 | 13.5 |
| 3PT% | 33.3 | 39.2 |
| 3PA per game | 3.2 | 4.2 |
| PER | 15.6 | 18.2 |
| Win Shares per 48 | 0.126 | 0.160 |
| BPM | 0.8 | 2.9 |
| Offensive BPM | 0.4 | 2.6 |
| Defensive BPM | 0.4 | 0.3 |
| VORP | 1.3 | 1.8 |
| On-off Split | -0.2 | +3.9 |
Hayward was in a different situation than Tatum and Brown, as he had an established history of significantly better performance than what he produced last season. He wasn't a young player looking for footing in the league but a former All-Star trying to recover from a devastating injury. He made a lot of progress towards completing that recovery in full this season. He was more productive, efficient, and impactful this time around for the Celtics. The 2019 advanced metrics show that Hayward knew, better than Tatum and Brown at least, how to have a positive impact without being at his best, but he was able to have a much bigger impact this year when he was playing well. Like I said above, he's much closer to his All-Star form than he was last year. That's the version of Hayward that the Celtics signed, and they might finally get that player next season (Hayward has a $34 million player option that will likely be picked up given the potential effects of the suspension on free agency contract values).

Tatum, Walker, Brown, and Hayward combine to miss 52 games
Tatum only missed five, but the overall point still stands. The Celtics spent a lot of time without one or more of their best players, especially at the end of the season. We saw the effects of that when they struggled a little bit down the stretch. On the one hand, this doesn't mean Boston is some sort of juggernaut in hiding. Even at their healthy best, they were fighting with the Lakers for the right to be closest to the Bucks in all of the overall team metrics. A little more health would not have led to the one seed. On the other hand, these injuries – and the eleven games that Marcus Smart missed – aren't completely irrelevant. Their struggles late in the season helped the Raptors grow their lead for the two seed, and that will likely force the Celtics into a first round matchup with the Heat, Sixers, or Pacers rather than the Nets or Magic. That could end up being hugely significant. Other teams, and especially the Raptors, dealt with injuries too, but that doesn't mean we should just ignore them all the way around.

Theis fills the fifth starting spot well
No one is going to confuse Daniel Theis for a star, but the man knows how to fill a role.
On offense, he's the fifth option. He has two main roles. One is helping the four guys around him get the looks they need by setting screens and keeping the ball moving. The other is being aware of the defense around him so that he can find easy looks when his man's attention is drawn elsewhere. Theis was ninth in the league in screen assists per 36 minutes, and he was 12th in assists per 36 among the twenty-seven centers that played at least 1000 minutes. That's nothing special, but it gets the job done. He also made 73.5% of his shots within three feet of the rim. Half of his field goals came from that area. Reliable finishing is an absolute need for any big man that plays a secondary role. Theis didn't really offer much spacing – he shot 32.1% from deep on 1.4 attempts per game – but that's at least something the defense has to keep in the back of their minds.
On defense, he's a key piece. Theis puts out a lot of fires inside the arc as the four perimeter players do their thing around him. His job is to limit penetration behind the on-ball defenders, and he's also very good at sticking with drivers and forcing a tough shot at the rim. He led Boston's rotation members in defensive BPM (1.8), a mark that ranked 32nd out of 331 500-minute players. The departure of Al Horford was nowhere near as debilitating as it originally appeared because of how well Theis played.

Enes Kanter brings a different look at center
Kanter has always been a very productive scorer and rebounder, and that didn't change this year. He scored 8.2 points and grabbed 7.7 rebounds per game in only 17.5 average minutes. That's 16.8 and 15.9 per 36 minutes. There's a clear scoring drop here based on Kanter's past seasons, but that makes sense given the wealth of perimeter scorers in Boston. He was still one of only six players to play at least 500 minutes and top 15 points and 15 rebounds per 36 minutes. The other five were Giannis, Jonas Valanciunas, Hassan Whiteside, Clint Capela, and Andre Drummond. That's as good as it gets in terms of production from the five spot.
As those five names would suggest, the type of statistical production that we're talking about here typically leads to a starting role. So why is Kanter only playing 17.5 minutes per game?
His production doesn't really come with anything else. He's never developed a three-pointer or averaged more than 2 assists per game, and he's poor defensively, though he did post a career high -0.1 defensive BPM this season. It's the first time he's finished a season with a defensive BPM above -1, and it only happened because the Celtics have a lot of different options. If Kanter isn't working defensively, Brad Stevens can just pull him.
With a player like Kanter, you can't take the good without the bad, and teams have typically struggled to find a positive balance with his game. With that said, he was great (relatively) with the Blazers in last year's playoffs after Jusuf Nurkic went down near the end of the regular season. Boston isn't in the position of having no other option at center, but we could see another good playoff run from Kanter this season.

Marcus Smart brings value as sixth man
Technically Smart can't be the sixth man because he started 39 games, but that only happened because of various injuries to the starting five. Walker, Tatum, Brown, Hayward, and Theis started every single game they played, with the exception of one game out of fifty-eight for Theis. Those five are the starters when everyone is available. No matter who's starting, Smart ends up playing a big role for the Celtics. He even played more minutes per game (32.5) than Walker.
In those minutes, Smart played a key role offensively as one of the lead playmakers. He averaged 4.8 assists per game, second to only Walker, and he's able to find his own shot as well. 69.6% of his twos and 28.1% of his threes were unassisted. Smart has also become an average shooter from deep, hitting 35.6% of his triples across the past two seasons. He trailed only Walker and Tatum in threes per game with 6.9. Smart gets recognition for his defense, but he's become a big part of what the Celtics do offensively too.
One defense, Smart brings energy, effort, and versatility. He leads Boston with 1.6 steals per game, a mark that's good enough for twelfth in the league, and he's produced a defensive BPM above 1.0 in five of his six seasons. His 2.4 defensive win shares were second on the team, and they ranked just inside the top forty league-wide. He is consistently regarded as one of the best defenders in the league, by players and pundits alike. The Celtics are as dependent on Smart as they are on pretty much anyone.

Brad Wanamaker brings scoring, playmaking, defense off the bench
Wanamaker was Boston's most consistently used bench player outside of Smart. He led the team in games played (63) and trailed only the five starters and Smart in minutes played per game (19.3).
He shot 36.7% from three on just over one attempt per game, which means he was more of a potential shooting threat than anything. Defenses can't just leave him alone, but he's not going to kill you from out there. He's never made more than three threes in a game, and he topped out at two this season. Wanamaker isn't a huge scorer – he only averaged 6.6 points per game and never scored more than 16 in a game – but he does enough there to not be a black hole. He's a decent playmaker too, with his 4.7 assists per 36 coming in third on the team behind only Walker and Smart.
On defense, Wanamaker was sixth among rotation members with a 1.2 defensive BPM. He trailed only Smart among the regulars in steal percentage and nabbed 1.5 steals per 36 minutes. He follows Smart in playing tough and strong defense, and he's earned a lot of trust from Brad Stevens.

Grant Williams contributes in rookie season
Williams was one of three Celtics to top 60 games with sixty-two appearances and ranked ninth on the team in minutes played per game.
He didn't a whole lot offensively – he had a PER of 8, an offensive BPM of -4.0, and a per 36 statline of 8.1 points, 2.3 assists, and 6.1 rebounds. He shot 24.7% from deep and only took three shots per game. Those passing numbers aren't bad for a rookie big, but that's about it here. He's still got a lot of work to do after starring in his senior year at Tennessee.
Williams was better defensively, and he got pretty good at switching onto smaller players as the season progressed. That's a feature that Theis and Kanter can't really offer. With Williams in the game, Boston could go with a switch-everything lineup featuring four of their top perimeter players. In playoff games where teams are constantly attempting to get the five man switched onto an elite guard or wing, that's a valuable option to have. It's still a pretty big ask for a rookie in his first postseason appearance, and the Celtics could also turn to Semi Ojeleye here.

Ojeleye brings switchability
Semi Ojeleye doesn't do a whole lot offensively either. He has a little more breakout potential – he scored 22 in a game this year – but he's still averaging just 3.1 points, 2.0 rebounds, and 0.5 assists per game on the year. He's a Wanamaker-like shooter (36.7% from deep on 1.6 attempts per game). Where the Celtics use him is on defense, where his body allows him to guard a number of different positions. Ojeleye is 6'6" and 235 pounds. It's hard to move that around, and he's mobile enough to give chase out on the perimeter too. Given Ojeleye's offensive struggles and the fact that Smart already offers a lot of this, he's more of a break-in-case-of-emergency type player for Stevens and the Celtics. It's unlikely that he plays a major role, but don't be surprised if he gets called on to guard a dominant forward at some point down in Orlando.

Robert Williams can't get a consistent role
I talked about Williams's blocks and steals above, and he led all 250-minutes players in defensive BPM (4.4). He's also a very good rebounder (12.0 per 36) and finisher, as he's converted 77.5% of his attempts from within 3 feet of the rim as a Celtic.
He just can't get on the court, and he's only played 606 minutes in his two seasons. Williams has suffered through a number of injuries, which have taken a sledgehammer to the time he has to grow and develop on the court. For a player that needs to learn how to play with more consistency and intelligence, that's a big deal. Williams absolutely can help the Celtics with the special tools he has to offer, but he also needs time to grow as a player. That doesn't tend to happen during the playoffs, so don't expect to see a whole lot of playing time for the big man.

Edwards and Langford struggle in rookie season
Carsen Edwards really struggled to get going, His 32.7% field goal percentage was the second worst in the league out of everyone that took at least 100 shots. He only made 30.9% of his threes. He ended up with a PER below seven and negative offensive win shares, offensive, defensive, and overall BPM, and VORP. He was really bad in limited action (35 games despite no injury issues). Edwards still has scoring potential, but he's also 5'11". It might just not happen for him, especially so early in his NBA career. With that said, you never know with a natural scorer like this. He could catch fire.
Romeo Langford did struggle with injuries, and he was limited to only 27 games. He averaged 8.3 points, 0.9 assists, and 3.7 boards per 36 minutes, which isn't great. Langford also shot 21.7% from three on only 23 attempts, and he made only 37.5% of his field goal attempts. He also ended up with a PER below seven and negative offensive win shares, offensive, defensive, and overall BPM, and VORP.
Both Edwards and Langford have potential. There's a reason that Edwards starred in college and that Langford went in the lottery. It's just not all that likely that we see them make good on that potential in their first playoff action after struggling so much during the regular season.