2019-2020 MIP Candidates
3 min read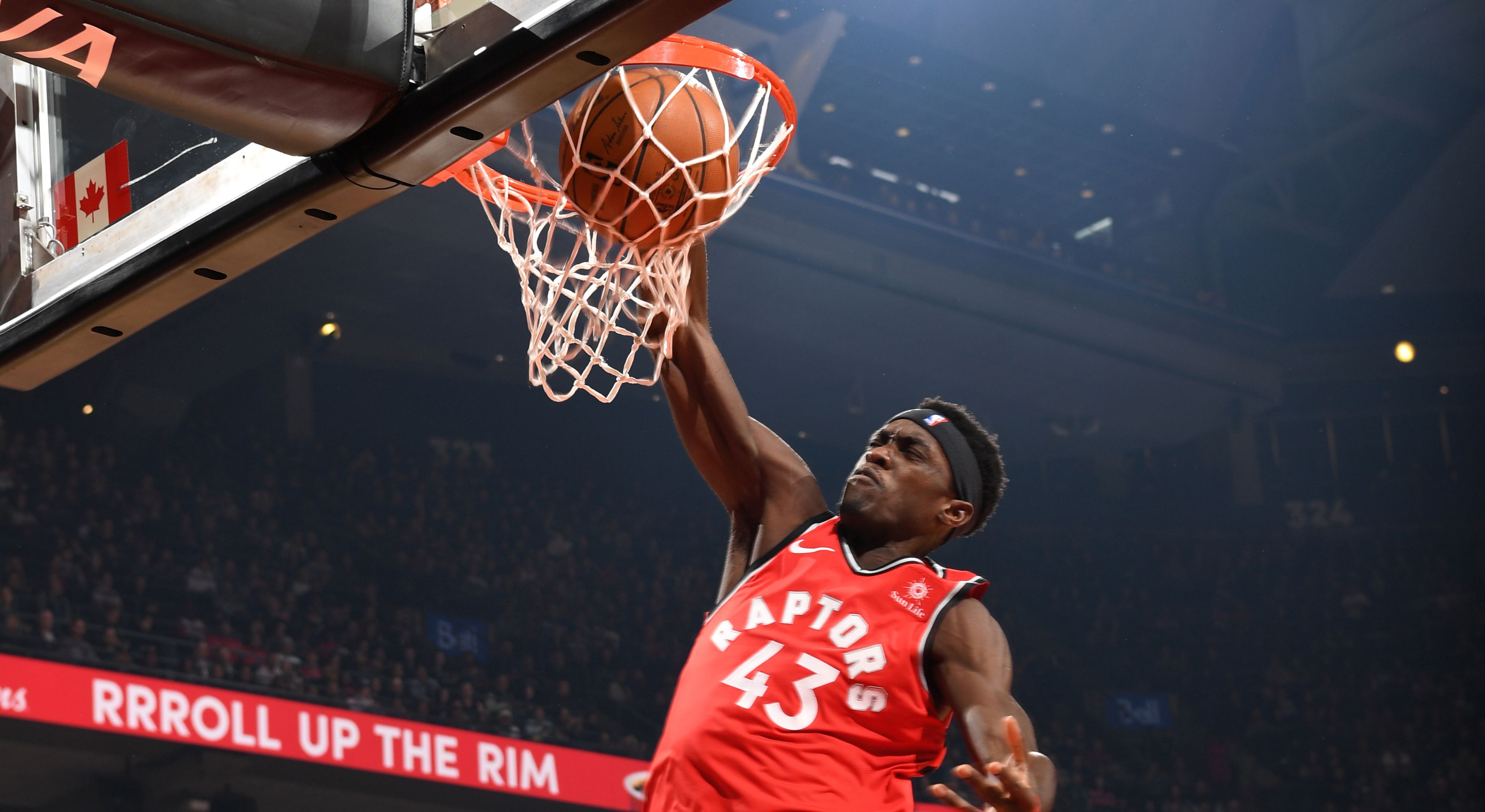 By Charlie Logan
The NBA's Most Improved Player award has, in recent years, been primarily a scoring-driven award. No MIP recipient has averaged below 16 points per game since Boris Diaw won the award in 2006. With that in mind, go-to scoring improvement has to be the most important factor when looking at who may wind up driving a brand new Kia Soul out of the 2019-2020 NBA Awards Ceremony.
Brandon Ingram: While this offseason's blockbuster Anthony Davis trade notably paired two generational players in Los Angeles, it has also given Brandon Ingram the chance to prove his Kevin Durant comparisons were based on more than just stature. Ingram is scoring 26.1 points per game this year, a significant jump from last year's 18.3 points. Most notably, Ingram is shooting a stellar 45.9% from three on 5.7 attempts per game, a stunning improvement compared to last year, when he averaged 33% on a measly 1.8 attempts per game. Ingram currently sits at 14th in the league with a PER of 23.4, the youngest player not named Luka Dončić to crack the top 25, whereas last year he finished 120th with a PER of 13.4. Ingram's jump is comparable to that of Victor Oladipo, who won the award in 2018, in terms of scoring improvement between years. If Ingram can continue this stellar play in his new situation in New Orleans, the fourth-year forward has a real shot to be this year's Most Improved Player. 
Devonte' Graham: In just his second year, Graham has solidified himself as a solid starter on the, admittedly depleted, Charlotte Hornets. Graham averaged a less-than-impressive 4.7 points and 2.6 assists on nearly 15 minutes per game in his rookie season. Graham has more than earned his starting role since the departure of Kemba Walker, jumping out to an impressive 18.1 points and 7.1 assists in 33 minutes to start the year. While many expected Terry Rozier to fill the scoring void left by Walker, Graham is leading the team in points, assists, and win shares. Graham certainly fits the "out of nowhere scorer" mold that led to CJ McCollum winning the award with similar numbers in 2016. If Graham's fall-back-to-Earth isn't too drastic, and he continues his play to lead the Hornets, he could easily be this year's Most Improved Player. 
Pascal Siakam: As 2018-19 Most Improved Player, it may seem unlikely that Siakam would win the award in back-to-back years, but his statistics and importance to the Toronto Raptors have jumped in similar magnitudes the past two seasons. Siakam has gone from 16.9 points to 25.7 points per game, bearing the weight of the shot-creating responsibilities in the wake of Kawhi Leonard's departure from Toronto. While the rest of Siakam's improvements have been negligible, the fact that he has proved his ability as a go-to scorer and lead the Raptors to a 12-4 start, currently tied for third in the East, should keep him in the conversation to become the league's first ever back-to-back Most Improved Player. 
Luka Dončić: The 2018-19 Rookie of the year has shown this season why he had so much hype surrounding him after a tremendous Euroleague career. Dončić has not only lead the Mavericks to an 11-5 start, currently exceeding expectations sitting at 4th in the West, but significantly improved his personal performance. Dončić has gone from 21.2pts/7.8reb/6ast per game in his rookie season to 30.6pts/10.1reb/9.8ast this year. Even with increased touches and opponent attention, Dončić's scoring efficiency has improved, as his True Shooting Percentage has jumped from 54.1% to 63.1%. Though it would be unprecedented for Luka to win MIP the season after his ROY campaign, a feat no former Rookie of the Year, regardless of seasons removed, has ever accomplished, Dončić's jump from exciting future piece to legitimate MVP candidate may be hard for voters to ignore.
[socialpoll id="2585744″]