9 Key Pre NBA Draft Questions
10 min read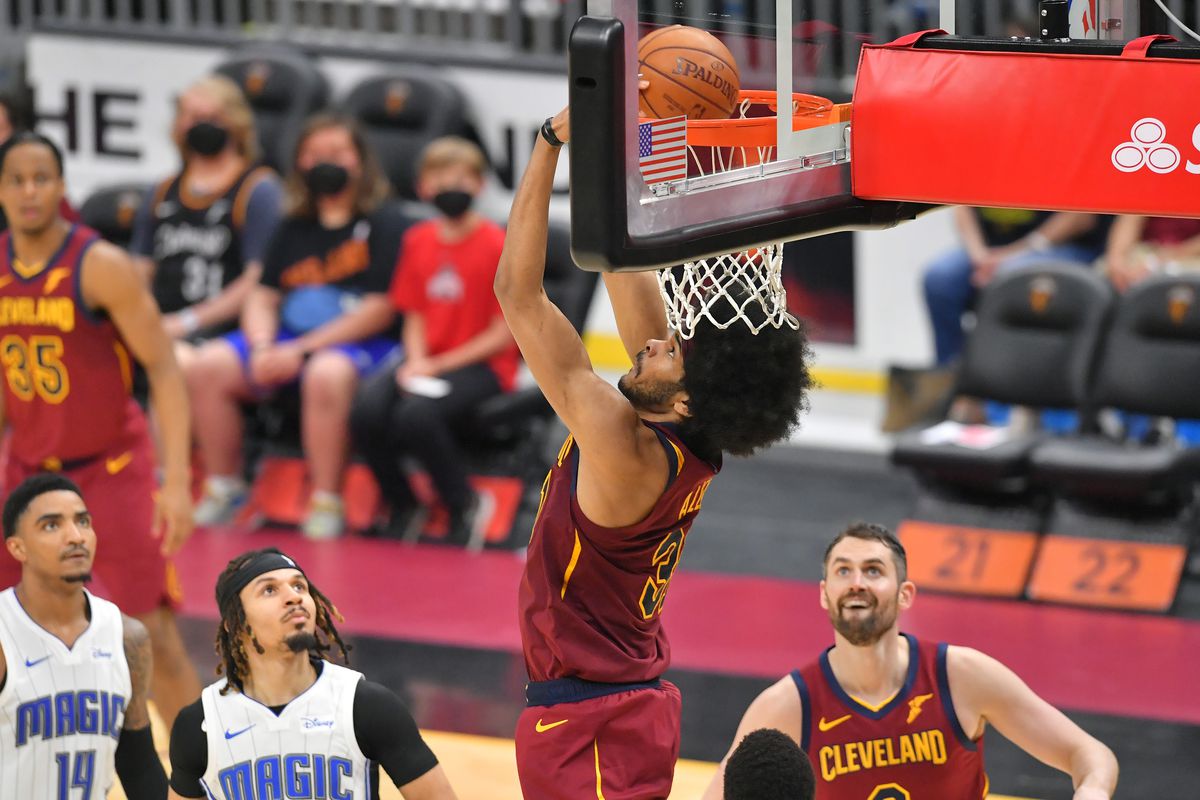 Each team has their own set of problems and circumstances to work through as we approach the 2021 draft. For some more than others, those are deeply connected to the outcome of their picks. Tonight, the nine teams picking in the top ten (Orlando has the honor of going twice) will have some of the most significant questions to answer. Let's run through one key question for each, starting with the team that will lead us off.
Detroit Pistons (1, 37, 42, 52)
Should I stay or should I go?
The only question of immediate importance for Detroit is their selection tonight. Jerami Grant put his name into the All-Star discussion with a breakout season, and Saddiq Bey and Isaiah Stewart lead a group of young players that is far from insignificant. This draft – and this pick – however, are the only clear path the Pistons have to the kind of potential superstar that might be able to take them where every team wants to go. Do they stay put and draft the widely-acclaimed, all-around stalwart with potentially generational floor general abilities in Cade Cunningham? Do they accept a trade from the Rockets and instead move on the offensive potential of Jalen Green or the two-way promise of Evan Mobley? Or do they pull a shocker and trade outside of the top three or decide someone else is better than Cunningham at 1? The future of the franchise hangs in the balance. No pressure.
Houston Rockets (2, 23, 24)
How much wiggle room do they have?
One important NBA draft lesson – don't read too far into all the rumors. So many different parties are fighting to get the info they want out there; the result is an absolute mess of noise that likely holds far more dishonesty than truth. What does that mean here? The Rockets might be perfectly happy with Green at 2 as they look to find their next cornerstone. They might be just fine with pairing Mobley with Christian Wood too. There aren't exactly bad options here. But if Houston is dissatisfied with where they sit – and truly doing everything they can to pick first and land Cunningham – then the obvious question is what will it take, if it's even possible at all?
Cleveland Cavaliers (3)
Where are we going here?
The Cavs haven't been competitive without LeBron since 1998. While that's not quite as bad as it seems given the time James spent with the team in between, it's still a sign of a franchise that has been lost without its singular leading figure of the 2000s for far too long. Cleveland needs to find a clear direction to take, and that starts with a firm decision on Collin Sexton and Darius Garland. Is that your backcourt of the future? We can't stop there though. Is Isaac Okoro an NBA starter on the wing? Do you hold onto Larry Nance or Kevin Love? Who are you pairing with Jarrett Allen? The easiest possible way to answer at least one of those questions would be drafting Mobley at third and ending up with two pretty good bets in your frontcourt, but the Cavs have a far longer road ahead of them than that. They need to use this off-season to make sure they're on the right one.
Toronto Raptors (4, 46, 47)
Who are the next cornerstones?
Jalen Suggs seems like a perfect fit for Toronto. He's a tough, smart, NBA-ready player who should be a really good floor general well into the future. You want him on your team, and he's a great piece to put alongside players like Fred VanVleet and OG Anunoby. With Kyle Lowry set to leave this summer, Suggs almost makes too much sense. He shouldn't go higher or lower than 4. The more pressing question for Toronto revolves around Pacal Siakam. He's a really good player, but is he, in impact and role at least, your next Kawhi Leonard? In other words, is he capable of being the primary option on a title contender? If he's not, Suggs, VanVleet, Anunoby, and the rest will be complementary pieces for a player that the Raptors still don't have on the roster.
Orlando Magic (5, 8, 33)
Where are we going here? Part 2
The Magic aren't all that different from the Cavs. There are some differences – their two eras of competition in the last twenty five years involved first Shaq and then Dwight and they have at least achieved mediocrity without those two – but the general theme of often not really having any sort of concrete path towards title contention is very much there. Their best player is probably the defensive killer that is Jonathan Isaac, except for the fact that he's coming off of two serious knee injuries and has never (despite some relatively recent steps in the right direction) been all that close to being the type of offensive threat one must be to lead a great team.
The rest of the roster is a mess of parts. There's the offensively challenged Michael Carter-Williams, the exciting scorer and playmaker who still has a long ways to go overall in Cole Anthony, and Markelle Fultz, who could probably be described using the same words but deserves his own spot for all the bumps he's already been through. Then there's Gary Harris, who has seen consistent drops in production since he turned in a 2018 season that made him look like a quality NBA starter. RJ Hampton is a complete project. Chuma Okeke is still adjusting to the NBA level after his college knee injury. Otto Porter is a good shooter who has really struggled to stay healthy since 2018. Iggy Brazdeikis is a complete question mark at this level. Mo Bamba, Wendell Carter Jr, and Moe Wagner all have some strengths, but they've also been heavily flawed players so far in their respective careers. Terrence Ross is a great bench scorer and James Ennis is a solid bench vet for a team that's a few steps away from really needing either one of those things. The issue in Orlando is that they don't really have anything set. There's no position that's locked down for the next 5-10 years, there's no clear centerpiece, there's not even anything close to a clear rotation. It's easy, then, to look at a project of a player with high potential and pull the trigger. We don't have a specific need since we technically need just about everything, so let's just swing for the fences and hope it works out. Given some of the more recent results, it might be time to switch up that approach. Find someone you believe in with a solid floor, and start to build some structure before you worry about the shiny star on top.
Oklahoma City Thunder (6, 16, 18, 34, 36, 55)
Can they consolidate and move up?
In case you didn't notice, the Thunder have quite a few picks. While there is value in just stockpiling young talent on a young team and just hoping the odds work in your favor as far as finding long-term players goes, there is also good reason to try to combine picks and move up into that big top four in an attempt to land a player that – as of now at least – appears to be even more of a sure thing. Cunningham, Green, and Mobley are all considered as potential generational talents (with Suggs being more of a can't miss really good player with a somewhat lower ceiling in my view), and the Thunder will surely do their due diligence in attempting to acquire one of the three. One potential option that could end up helping both sides – something like 6, 16, 18, 34, and Isaiah Roby to Cleveland for 3 and Collin Sexton. The Thunder get Mobley (likely) and a good offensive player that they can grant a long leash to in Sexton, and the Cavs change up their approach a little bit by going with Scottie Barnes or Jaden Springer while also adding a number of opportunities to add further pieces throughout the rest of the night. If OKC stays, Jonathan Kuminga and James Bouknight would likely be appealing – and very different – prospects at 6, and they will have plenty of other chances to add talent later.
Golden State Warriors (7, 14)
Is a blockbuster trade in the cards?
While the Thunder will look to move up, the Warriors might look to move out. The simple reality is that Golden State has no time to waste with their core. Steph is 33. Draymond is 31. Klay is 31 and hasn't played NBA basketball since 2019. This is not a group that can afford to spend a year waiting for the next big thing to find their groove. They need someone to step in immediately. With that in mind – and a group of trade chips that includes these two first rounders, Andrew Wiggins, James Wiseman, and more – there are some rather obvious signs pointing to a trade for an already established star. The key question is whether or not one is actually going to be available. Bradley Beal is the only potentially available player that comes all that close to fitting the bill, and that situation in Washington is anything but clear. There might not be a trade to make tomorrow, and by picking at 7 and 14, the Warriors could drastically decrease the potential value of those two picks/players in a later trade given that different teams will have different needs, approaches, etc.
Based on the market, it seems likely Golden State will end up making those two picks. If they do, they need NBA-ready help on the wing alongside Thompson and Wiggins (hello Franz Wagner and Moses Moody), and they could use some support in the frontcourt for Wiseman, who may or not be ready to fully step into that starting 5 role by the time the playoffs roll around next year. Garuba, Isaiah Jackson, and Sengun are all potential options at 14 if that's the plan.
—- (Magic again at 8)
Sacramento Kings (9, 39)
Is Buddy Hield sticking around?
You could ask a lot of questions of the Kings, who have struggled through a too-long period of futility and now find themselves in no man's land with limited flexibility and a roster that needs one last boost to get over the playoff hump. The more appropriate question might urround Marvin Bagley III, who has simply failed to live up to any sort of expectations so far. If he maintains that course, the Kings will have a significant frontcourt hole caused by past drafting failure. Or we could talk about Richaun Holmes, who's looking for a decent amount of money (somewhere in the realm of 4/80) after his breakout season and needs to be re-signed. In other words, the Kings have some work to do with their bigs. That said, the presence or lack thereof of Hield – one of the game's more accurate volume shooters – is going to have it's own impact on Sacramento's season.
The good thing for the Kings is that they do have a pretty decent structure laid out already. This isn't Orlando. De'Aaron Fox is your borderline All-Star point guard of the future, and Tyrese Haliburton is right there with him in the backcourt. Then you have Harrison Barnes on the wing, who, regardless of his faults, is a solid player who's not going anywhere any time soon. Then you have your mix of bigs with Holmes (if you can re-sign him), Bagley, Damian Jones, and Chimezie Metu. With Delon Wright set to back up Fox and Haliburton, the clear needs are depth on the wing and in the middle. If you keep Hield to pair with Barnes, you feel really good about your guards and might opt for a little more size here at 9. If the plan is to send Hield off, then you suddenly have more space to work with, and there would need to be a concentrated effort to add shooting to help make up for that loss. The obvious side note here is that the return Buddy might spark would have a rather significant effect on what the Kings look to do in filling out their roster. In just about any scenario, Wagner and Moody seem like good fits for Sacramento, so the difficult part might end up being the rest of the off-season more so than the draft itself.
New Orleans Pelicans (17, 35, 43, 51, 53)
Yes the Pelicans are technically picking 17th, but they were in the top 10 by record so we'll stick with them here (it's possible that I completely forgot the picks were involved in the Valanciunas trade and wrote a paragraph before realizing Memphis actually picked 10th but we don't need to talk about that)
How do you best support Zion?
It's not a specific question by any means, but it's ultimately the only one that matters in New Orleans. Williamson, for now, is in. In all likelihood, Brandon Ingram and Jonas Valanciunas will fill in the other two spots in that starting frontcourt. The rest is a bit of a mystery. Barring trades, Kira Lewis Kr, Jaxson Hayes, and Nickeil Alexander-Walker aren't going anywhere, but Hayes won't start above those other three and Lewis and Alexander-Walker would need to take some rather large steps to earn a starting spot. So how do you fill out the backcourt? Is Lonzo coming back? What about Josh Hart? Is the big offer for Kyle Lowry coming? Will he accept it if it does? How can you find two-way players who can provide spacing for Williamson while also aiding a miserable defense that Stan Van Gundy couldn't fix? Bouknight was an appealing potential option at 10, but he won't be available at 17. Davion Mitchell, Corey Kispert, Trey Murphy, and Cam Thomas are all worth keeping an eye on here.