After Season Power Rankings: Top Ten
14 min read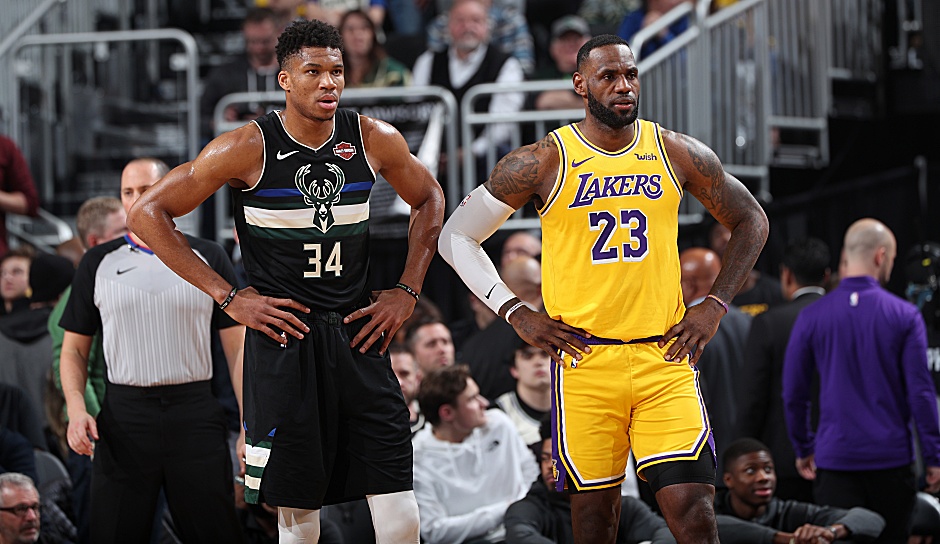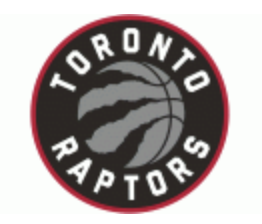 Pre-Bubble Ranking: 3
One of the main lessons from the 2020 NBA season was to never count out Nick Nurse and the Raptors, but a flurry of off-season departures could be a little too much to handle this time around.
The Raptors were pegged to finish somewhere in the middle of the East's playoff bracket after the departures of Kawhi Leonard and Danny Green, and there was even some talk of blowing the whole thing up given the aging core. That didn't happen. Instead, Toronto rode an elite defense to the second best record in the league and the 2 seed, earning Nick Nurse the Coach of the Year award. Pascal Siakam furthered his development and led the team in scoring, Kyle Lowry continued to be a crucial cog in the machine, and Fred VanVleet led a surprisingly deep and effective group around those two. The offense was a constant issue that ultimately led to their playoff exit, but it was undoubtedly a great year for the Raps.
It's a little harder to see them pulling off the same feat twice if the expected free agency losses end up coming to fruition. Marc Gasol is already in Spain, and he was a key defensive piece despite his age. Fred VanVleet has said he's after the money, and that will likely lead him back to the states. Serge Ibaka is a possible loss too given all of the attention he will receive over the next few weeks. It's one thing to run a system without a star, who, let's not forget, was only in Toronto one season. It's a different thing to try to run the system without half of last year's rotation. With Kyle Lowry on the last year of his contract and Pascal Siakam seeking answers after a dismal bubble showing, the Raptors are likely going to be out of the title conversation next year. Just how far out depends on who's still on the roster when the season starts.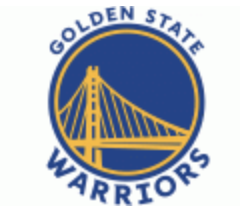 Pre-Bubble Ranking: 30
The Warriors are going to be a whole lot better than they were last year. The question is just how much.
Golden State was awful last season. They were the worst team in the league offensively, and there were only three or four teams worse defensively. You can only go up from there, and the return of Steph Curry and Klay Thompson should push the Warriors back into the playoff picture. It's fair to question how those two – and Thompson especially – will look as they return from major injuries on the wrong side of 30, but I would bet on both showing up. The real questions revolve around the rest of the team. Does Draymond Green have a switch he can flip after a rough season? Will Andrew Wiggins still be here when the season kicks off? What happens with the second pick? How much can Steve Kerr rely on a completely unproven bench? Until we get a few answers there, it's hard to project where Golden State will end up.
The major worry should be that the roster around Curry and Thompson won't allow for the free-flowing offensive style that brought them to the top of the league. Steph and Klay are major pieces of that, but can you just plug in Wiggins, Jordan Poole, Eric Paschall, and others and keep the machine running smoothly? If not, the offense might not be able to make up for what should be a weakened defense.
The Warriors will have a fighting chance if they stay healthy, but they have some things to prove before we can put them in the top tier of title contenders.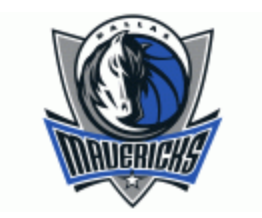 Pre-Bubble Ranking: 11
Dallas's record didn't match their quality last season, as a young core and numerous defensive mishaps led to a few more losses than their overall play deserved. With Luka Doncic and Kristaps Porzingis a year older, can the Mavs turn those losses – and a few more – into wins and truly enter the title conversation?
The Mavs posted the highest scoring efficiency in NBA history last season, and Doncic is as good and productive of a 21 year old as the league has ever seen. He's already producing Harden-like numbers. Porzingis had a relatively successful comeback season, Rick Carlisle is still a stud on the bench, and Dallas has a really good and diverse group to back their star duo.
Of course, ending up with the 7 seed and falling in the first round despite all of those things suggests that there are problems to be solved. The defense was below average all season, and it diminished the effect of the high-flying offense. The Mavs won just 43 games despite their expected win total (based on overall team performance) being 49. That's a massive gap, and it suggests problems with late game execution. They were an underwhelming 21-26 in games decided by 10 points or less. What's the fix? Getting older and making gradual defensive improvements. The other option, of course, would be to add another piece – likely on the wing – to bring more talent to Dallas. That might jumpstart what is otherwise shaping up to be a process that extends beyond this upcoming season.
The Mavs are well-positioned to be an elite basketball team very soon. But, barring a big move in the coming weeks, it might take a little longer than just this season to make the improvements needed to get there.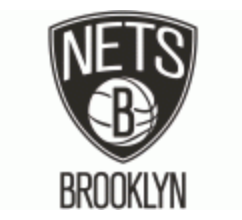 Pre-Bubble Ranking: 15
How good are the Nets? The answer relies on what we end up seeing from Kevin Durant and Kyrie Irving after a lost 2020, but the supporting cast around them matters too. As of today, it's far from clear what that group is going to look like.
One thing is clear – Durant and Irving will start for the 2021 Brooklyn Nets. There's simply no way either one ends up in a different jersey after a full year of waiting. If those two are back, more or less, to where they were before, the Nets become an automatic contender. We have yet to see Durant win a title as the sole leading option, but he's come close. Irving is one of the best superstar sidekicks in the league. The Nets are going to be very good if they get the best version of that duo. If they fall short or succumb to injuries again, Brooklyn might have some issues.
There are going to be some key decisions made here over the next few weeks. How much money is too much for Joe Harris, a free agent sharpshooter? What do you do with Spencer Dinwiddie and Caris LeVert, two ball-dominant guards who will now be pushed down the totem pole? Dinwiddie might especially struggle in an off-ball role given his below average perimeter shooting, and there's been plenty of talk of him being moved before the season. What about adding a third star? Names like James Harden and Bradley Beal seem like a pipe dream, but will Brooklyn be willing to part with LeVert and Jarrett Allen if the opportunity arises? I don't have the Nets as the immediate favorite out East, but they should figure into the conversation. As long as they don't lose Harris and bring nothing back in return, the supporting cast should be able to help Durant and Irving make some noise.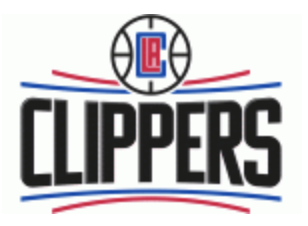 Pre-Bubble Ranking: 5
The Clippers coasted all year as a presumptive title favorite, but they couldn't find the gear they needed when it mattered most. Who follows Doc Rivers out the door as Los Angeles scrambles to adjust around Kawhi Leonard? The Clips still have never made the conference finals, and the pressure is mounting after a decade of regular season success.
It's hard to say where exactly the Clippers will fall without seeing what they do over the next few weeks. It's hard for me to see Paul George being somewhere else by Thanksgiving (or Christmas), but it's also likely not off the table after what happened in the bubble. It's easy to forget that George finished 3rd in the MVP race the season before last, and a full year of health would likely lead to a far more impressive playoff result individually. On the other hand, it's becoming fair to question whether that fully healthy season is going to happen. Injuries hampered the final stretch of his last season in OKC too.
Assuming that they plan on entering late December with Leonard and George leading the way, there are still a number of questions to be asked around that duo. The whole veteran, "we'll be ready when we need to be" approach didn't quite work last season, though I am sympathetic to the idea that the bubble (and other circumstances with Montrezl Harrell and Lou Williams) really sapped the energy of this team. Will the Clippers let Harrell walk to a bigger role and contract? If they do, they'll need to rely more on Ivica Zubac and add another post player. Will they re-sign Marcus Morris? If not, they'll be in the market for a third wing. What do they do at the backup point guard position after the Reggie Jackson experiment backfired? Dinwiddie's available if they can pull the trade off, and a backcourt with Patrick Beverley, Williams (who was uncharacteristically bad in the bubble), and Dinwiddie looks pretty dang good alongside Kawhi and George.
The Clippers fell short down in Orlando, but they were also far from their best when it mattered most. The key for Ty Lue will be making sure that they hit their stride at the right time this year. It's easier said than done.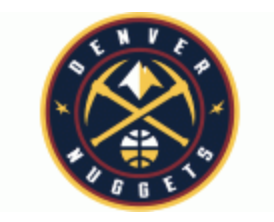 Pre-Bubble Ranking: 6
The Nuggets have been a great regular season team sitting just outside the title conversation for a few years now, and I'm not sure the bubble changed that. The 1-3 comebacks were gritty, but they also came in series where Denver was -24 and +3 by point differential. You don't go 2-0 there very often. With likely regression coming from Jamal Murray, who, like Donovan Mitchell, played at an unsustainable level in the bubble playoffs, the Nuggets will need to be better to win four straight playoff series. Given their reported pursuit of Jrue Holiday, they appear to recognize that.
Murray and Nikola Jokic, arguably the best passing center of all time already and an elite overall player by any measure, will form the core in Denver next season and likely well beyond. The key is what happens around them. Jerami Grant has a player option, but the Nuggets will likely need to pay up to keep him after a strong bubble showing. Paul Millsap and Torrey Craig are free agents, leaving holes on the wing. Will Barton should be back after injuries halted a career year before the bubble, but the Nuggets will need more than that. What do they do with Gary Harris, who has been trending down since 2018 despite being just 26? The Holiday rumors suggest they're looking to move on there. Mason Plumlee, a very good backup center who keeps the five-spot passing focus going when Jokic sits, will enter the market with Millsap and Craig. That's not an easy role to fill if he walks. Michael Porter Jr figures to be a fixture after his play in the bubble, though he has defensive flaws for every offensive play he makes. It's still a work in progress. Bol Bol is raw raw, and it's not realistic to risk too much on expecting significant contributions from him.
Denver deserves huge amounts of credit for the effort they showed down in Orlando, and they'll have a shot at building on that momentum next spring/summer. I'm just not sold on their ability to go beyond what they've already done unless we see them make a significant off-season addition.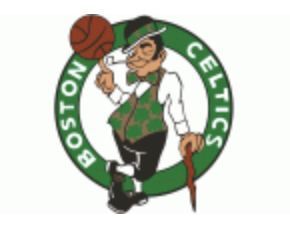 Pre-Bubble Ranking: 4
The Celtics fell short in the bubble, but they will enter next season with as good of a chance as anyone. Their ability to find ways to improve around emerging star Jayson Tatum, the steadily improving Jaylen Brown, and All-Star Kemba Walker might dictate just how good those chances are.
The major roster question centers around Gordon Hayward. The former All-Star has been hit by injury after injury in Boston, and he's never been able to find consistent form as a result. The Celtics could run it back and hope for a full year of health. Hayward did play relatively well when healthy during the regular season last year. Or they could look to link up with a team that needs a wing (Portland, Phoenix, Miami, etc.) and go in a different direction with the return. That's not to suggest that Hayward will land a massive trade package at this point, but Boston should be able to get something of note for him.
The rest of the roster is almost entirely set, with Brad Wanamaker the only guaranteed free agent. That doesn't mean changes can't, or shouldn't, happen. The Celtics could upgrade the bench, and they could also upgrade at center, no matter how solid Daniel Theis was in 2020. With three first round picks (14, 26, 30), Hayward, and more young players than they can realistically play, they have the resources to bring in more talent and given their top three a better chance at getting through the East.
I'd also quickly note that more consistency from Tatum will be key. He showed it often, but he's not quite the night in night out killer that you need to be to reach superstar status.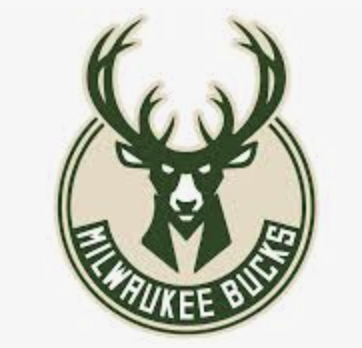 Pre-Bubble Ranking: 1
The Bucks played and won at a historic pace before play was suspended, but they crashed and burned against the Heat down in the bubble. With the walls closing in after another season ending before the Finals, Milwaukee is likely going to be very busy over the next few weeks. Whatever happens, they will enter the 2021 season among the top tier of contenders.
That's because of Giannis Antetokounmpo, the two-time MVP who should just be entering his prime. For anyone interested in parallels, a certain player that just won his fourth championship was also ringless, the back-to-back MVP, and a loser in the conference finals and second round in his last two seasons as he entered his age-26 season. There's simply no argument that Antetokounmpo has been as good as James was throughout his entire first seven years given that they entered the league in vastly different places, but he's been as good as anyone in recent years. Turning that elite level of play into playoff success – something that hasn't quite happened because of both Giannis himself and the team around him (*stares at Eric Bledsoe and Mike Budenholzer) – is the next step, and we're running out of time in bringing that progress to fruition.
The good news for the Bucks is that Khris Middleton is a stud coming off of a clear top fifteen season. Brook Lopez delivered when it counted as well, and George Hill and the still developing Donte DiVincenzo form a very good bench guard group. The bad news is that the rest of the roster is suddenly a bit of a question mark. It's no secret that Eric Bledsoe, an elite defensive guard who has struggled mightily to make it work offensively in the games that matter, is being shipped. Wes Matthews, a solid and steady option at the two-spot, just opted out of his contract. It was a very cheap option, so a return isn't out of the question. It's still another thing to add to the list. The bench – led in the playoffs by Marvin Williams, Pat Connaughton, and Kyle Korver – will likely be without all three of those guys next season. Williams is a guaranteed departure after his retirement. DiVincenzo and potentially even Lopez, depending on how contracts work, could be potential trade pieces.
That all means that the Bucks have work to do, and they've been in talks to acquire Bogdan Bogdanovic from Sacramento, Jrue Holiday from New Orleans, and more. The moves they end up making will determine just how much margin for error Antetokounmpo will have as he gears up for another charge.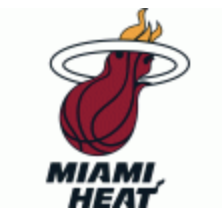 Pre-Bubble Ranking: 10
The Heat rolled all the way to the Finals before running into a number of injuries and the determined Lakers. With a decent amount of flexibility, they'll look to get better this fall and head into next season ready to defend their Eastern Conference crown. The one question – just how much of an advantage did Miami draw from the bubble?
All season long, the Heat were between 8th and 10th in pretty much every statistic that measures overall team quality or performance. They were a good but not great team, as their spot in the 4-5 first round matchup would suggest. That changed in the playoffs, where they ran through both the Bucks and Celtics. So, were the Heat a sleeping giant that thrived when the games mattered most? Or were they a decent team boosted by a fan-free zone for their younger players and the presence of a number of gritty veterans in an environment that demanded it? At this point, it looks like it was a little of both. Miami played teams like the Bucks well throughout the regular season, but it's also hard to look at someone like Tyler Herro and say that he – and then the Heat – didn't benefit from playing the important games in the bubble.
I have Miami up here because they deserve the recognition for winning the East, but there's still work to be done, especially with Jae Crowder and Goran Dragic, two absolutely crucial pieces of their playoff run, entering unrestricted free agency. Those two caught fire late, and it's not going to be easy to both replace their production and then improve a little bit as well. Even resigning Crowder might be underwhelming, as he's a career 34% shooter who hit over 44% of his threes with Miami during the second half of the regular season and then decided to become prime Kyle Korver against the Bucks in the second round.
The Heat are in a very good spot with Jimmy Butler, Bam Adebayo, Herro, Duncan Robinson, and Kendrick Nunn forming the core. They do have room to make some moves as well, even if certain hopes (Bradley Beal, Giannis, Victor Oladipo) are a little far-fetched. They're still going to have their work cut out for them as they look to stay atop the East.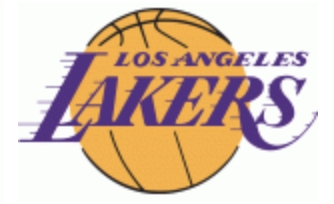 Pre-Bubble Ranking: 2
Credit where credit is due. The Lakers took care of business despite a number of roster questions, and the title is now theirs to defend. Rumors of a trade for Dennis Schroder highlight the need to fortify the rotation as they prepare to take on any challengers.
The playoff plan was simple. Let LeBron lead, watch Anthony Davis do as much as one can do as the second best player on a team, and hope the supporting cast does just enough to get the job done. They did just that. However, that plan gets a little more fragile as LeBron continues to age with AD still struggling to consistently assert himself as a passer and three-point shooter. That means you need to shore up the rest, and, if the reported Schroder trade is any indication, Rob Pelinka and the front office are up for the task.
Until someone beats them in a seven game series, the Lakers are the NBA champs. I think that there are quite a few teams capable of knocking them off, but it's not going to be easy as long as LeBron and AD are standing in the way.