Live NBA Draft Analysis: 2020 Draft
19 min read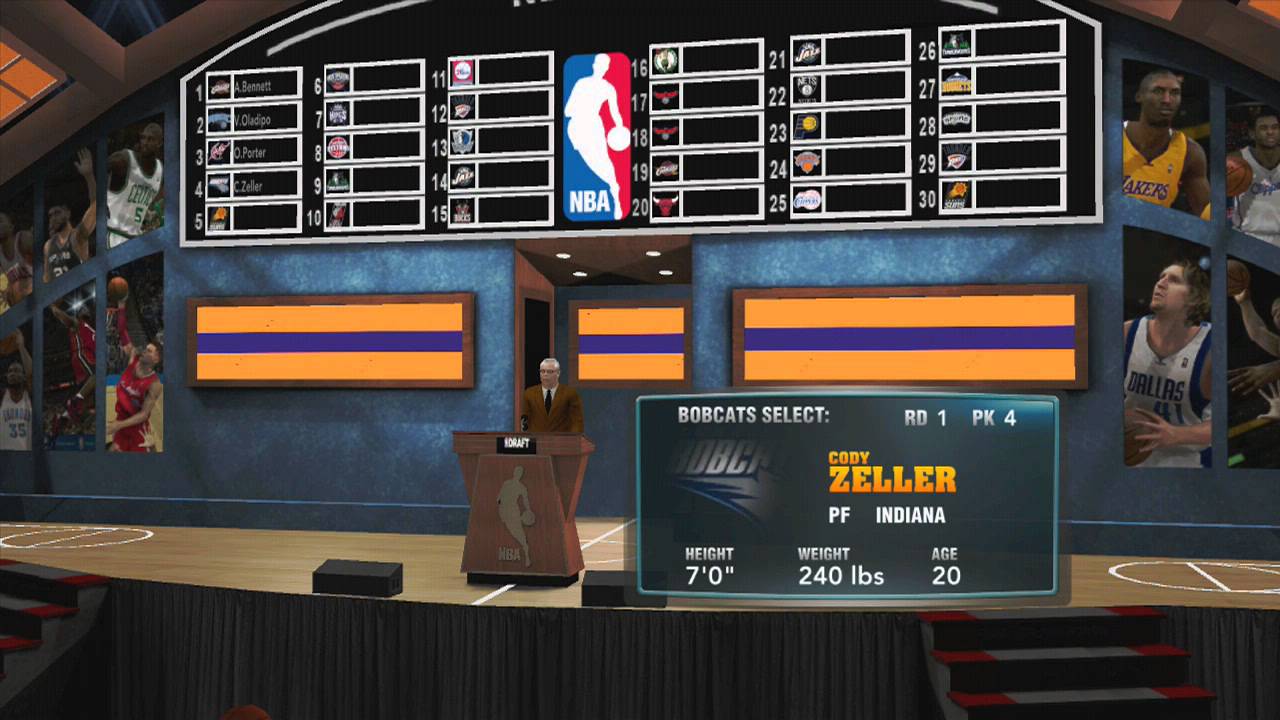 Follow along as I give my initial thoughts on each pick and trade from tonight's NBA draft as they happen live. This post will be updated throughout the draft after each pick, but will need to be reloaded to see any new thoughts. Check in every few minutes or every once in a while as the night develops.
Sitting down to watch the draft now. Should be an interesting night with just over a month to go until the season. We have an unusual situation this year with two playoff hopefuls – the Timberwolves and Warriors – leading off. Might see some trades early on.
1.
Timberwolves on the clock. Five minutes to go, and it's not clear whether they trade this or not. Have to think they go with Edwards if they make the pick.
Timberwolves select Anthony Edwards
This is the move that made sense for Minnesota if they stayed at #1. Ball doesn't make sense with new addition D'Angelo Russell, and Wiseman doesn't make sense with KAT in town. Edwards has questions surrounding his effort and basketball IQ, but he's a high-potential, athletically gifted wing. That's what Minnesota needs. I would be concerned about their defense though, as Russell and Towns have never been great there. This might not help that, especially early on.
2.
Warriors now on the clock. Might they stay here and make the pick now that Klay Thompson has suffered another injury? It's not known how severe his left leg injury will end up being, but a win-now trade becomes less likely in these circumstances.
Warriors select James Wiseman
This makes a lot of sense. Golden State's top center right now is Kevon Looney, who missed a ton of games last year. Wiseman fills a hole, and, like Edwards, he has the athletic potential to be great. There are questions here about his all-around game as well, so it will be interesting to see how that fits and grows into the Warrior system, which emphasizes ball movement and quick offensive decisions. Draymond Green could really help him develop defensively.
3.
Charlotte on the clock, and they won't move this pick. The Hornets have a few young pieces (Devonte' Graham, PJ Washington, Miles Bridges, Malik Monk), but need a lot more. They can't pass up on the chance to add a potentially elite talent.
Hornets select LaMelo Ball
Ball might have the highest ceiling in this draft. He has a ton of potential as a playmaker, and this gives the Hornets two guards who could be great as passers and shooters. Graham put up fantastic numbers last year, and you have to feel better about pairing him with Ball than Terry Rozier. The major questions for both will be efficiency and defense. Graham's greatest flaw was efficiency last year, and both will need to show they can play solid defense at the NBA level.
4.
Bulls select Patrick Williams
This is a bit of a shock. It looked like the Bulls would go with a playmaker here given that Coby White and Zach LaVine aren't necessarily natural playmakers. Those guys (Haliburton, Avdija, etc.) were still on the board. However, I don't hate this pick. Williams, though unproven as a sixth man in his lone year at FSU, should produce impact on both sides. He slots in on the wing for Chicago, where Otto Porter's disappointing time in Chicago just has one year left. I think he makes the team better, and the Bulls could use that. He's a good athlete who can play solid defense and he can make some things happen as a scorer.
5.
There's not a hole that the Cavs don't have with Kevin Love and Andre Drummond not meant to stick in Cleveland for all that much longer and Colin Sexton and Darius Garland being less than sure things so far. Anything could happen here.
Cavs select Isaac Okoro
I like this pick for the Cavs. Okoro is a young wing who will step in and be a good defender right away. The Cavs are terrible defensively and will benefit from that. On the other hand, he's going to need to be far better offensively, especially as a shooter. The good thing is that he will have the time and the opportunities to develop those skills in a low-pressure environment with the Cavs.
6.
Hawks select Onyeka Okongwu
The Hawks are taking the best prospect big in the draft behind Wiseman. Bam Adebayo seems like a great player comp for Okongwu, who brings defensive hustle and versatility, finishes well, and can contribute in a variety of ways offensively. The Hawks need to be a lot better defensively, and Clint Cappela and Okongwu will help that quite a bit. This pick likely means John Collins is on the way out in Atlanta. It's hard to see Collins, Capela, and Okongwu playing at the same time, and we'll see how that situation develops. Collins figures to bring a decent return for the Hawks if they move him.
7.
Pistons select Killian Hayes
Hayes has a ton of offensive potential as a playmaker and shot creator. His biggest negative right now is the need for more refinement of his skills, including his handle, defensive quickness, and ability to make plays with his right hand. He will have a lot of time to improve in those areas after heading to Detroit right at the start of a full-blown rebuild. Like the pick for the Pistons.
8.
Knicks select Obi Toppin
There's a lot of division on how good Toppin is and will be. I like him. He's a big body who can run the floor and score. He's going to contribute in the league, and could be a very solid starter. Toppin isn't perfect, especially defensively, but I think he can be a really solid NBA player. I'm just not sure that the best place for that will be New York, where the roster is a bit of a mess right now and the Knicks have a somewhat similar player in Julius Randle. I'm not sure how good Toppin will be without a better infrastructure around him. He will be attacked defensively. Don't dislike the player but don't love the pick.
9.
Wizards up now. Very interesting team with the return of John Wall and all the Bradley Beal talk. I think Beal stays well into the future, but there is pressure to get better and start winning. Let's see where they go here.
Wizards select Deni Avdija
Avdija is a very good playmaker as a forward. Wizards could really be great offensively next year if Wall returns to decent form. Rui Hachimura showed some good things last year, and Thomas Bryant is a break-out candidate at the five spot.
Avdija's ability to find his shot is going to be the key to where his career ends up. He's always going to be somewhat limited if he can't shoot, but we've seen someone like Ricky Rubio – who isn't an elite athlete either – still succeed as a playmaker despite shooting issues.
It will also be interesting to see Washington's defense next year. It was abysmal this year, and Avdija works hard there but certainly won't significantly help the team improve significantly on that side of the court. They will need to find some way to get better there if they want to make any noise in the playoffs.
10.
Suns up now. Where do they go after the big move for Paul?
Suns select Jalen Smith
Wow. This is really early for Smith, but it makes some sense for the Suns. Their backcourt is full with Paul and Booker right now. Deandre Ayton is manning the five spot. They have Mikal Bridges, Cameron Johnson, and a potential free agent addition in the middle. That opens the door for someone like Smith to have an impact in the front court this year. Smith can space the floor as well, and his rebounding and rim-protection will help the Suns, who don't have many big guys outside of Ayton now that Aron Baynes is a free agent. Smith does have work to do, but he will develop alongside a young core in Phoenix. It's not a bad pick for the Suns, and it could end up being a very good one.
11.
The Spurs are up now. They're in a very interesting spot with LaMarcus Aldridge and DeMar DeRozan potentially being moved before next season as players that don't really fit within their next championship window. The one thing that might be preventing that – Gregg Popovich's age. Are they willing to rebuild with his years being so limited?
Spurs select Devin Vassell
Vassell is a fantastic 3-and-D prospect, and he keeps San Antonio's options open. He fits right in with their current roster if they're gonna go for it again as a replacement for someone like Bryn Forbes or Patty Mills. He's also a piece that could be around well into the future. Vassell's defense could be crucial for a team that really struggled there last season.
12.
Kings select Tyrese Haliburton
This is a good move for Sacramento. Haliburton could be an elite playmaker, and you've got to take a chance on that when he slips a little bit. He could really complement De'Aaron Fox as a bit more of a half-court playmaker. Haliburton needs to improve his scoring ability – both at the rim and from beyond the arc (his form is very slow) – but he's someone that you can't pass up on here if you're Sacramento.
13.
Pelicans up for their first move after swapping Jrue Holiday for Eric Bledsoe, George Hill, and a number of picks. Do we see a trade here?
Pelicans select Kira Lewis
This is a little confusing after the trade for Bledsoe and might suggest that more moves are coming for New Orleans. Lewis is a shifty point guard with the ability to score and pass. He's a solid defender but lacks overall versatility there. That sounds like a limited (for now at least) version of Bledsoe, though Lewis might be a better shooter. Either way, it's hard to see both being around long-term. Curious to see where this leads.
14.
Celtics select Aaron Nesmith
Nesmith is a sharp shooter who projects as a good role player. That makes a lot of sense for a contending team like the Celtics. This pick makes a lot of sense. He will have plenty of resources to lean on as he grows the rest of his game in Boston.
15.
Magic select Cole Anthony
Anthony has a lot of scoring talent, but needs to work on a lot of other things. His efficiency issues are the reason he's this far down. I love him here for Orlando – a solid defensive team that lacks go-to scorers. Anthony, at worst, is just that. The Magic are going to need to fight for their playoff spot this year, and Anthony could add an element to the team that helps them keep a hold on it.
TRADE: OKC trades 25th pick, 28th pick, and Ricky Rubio for package involving 17th pick
Thunder start to turn their resources into higher picks and Rubio brings some additional playmaking to a Minnesota team that could use it. Timberwolves also get two more picks to add some young talent and Thunder presumably getting something more here too. Like this both ways.
16.
Pistons select Isaiah Stewart
Stewart is a hard worker who plays pretty well in the paint. This seems like a reach for Detroit, though they could be looking to replace some of the things they lost with the departure of Andre Drummond.
17.
Thunder select Aleksej Pokusevski
This seems like another reach. I have very little idea who Pokusevski is. He's a big guy (seven footer). Seems to be a project, but he does seem to have some skills as well. That makes sense for an OKC team beginning a rebuild, but I don't know about this specific move here, especially given what you gave up to make it happen. We shall see.
18.
Mavs select Josh Green
A 3-and-D wing that will fit right in for the Mavs alongside guys like Tim Hardaway and Dorian Finney-Smith. Just like the Boston pick, this makes a lot of sense for a contending team.
TRADE: Luke Kennard goes to LAC, Landry Shamet goes to Nets, Pistons get 19th pick
Clippers add a smooth scorer and playmaker, Nets add a solid shooter to help space the floor, and Pistons get another chance to add young talent for a player that wasn't part of the long-term plans. Makes sense for everyone involved.
19.
Pistons select Saddiq Bey
Bey is a big, 3-and-D wing that can do a variety of things on both sides of the ball. He's got some refining of his game to do, but he's going to fit into pretty much any line-up with the skills he provides. This makes a lot of sense for the Pistons, who are just starting off their rebuild. He will make sense for whatever sort of team they end up with down the road.
20.
Heat select Precious Achiuwa
Achiuwa is a raw prospect with two-way potential. He can score at the rim and offers defensive versatility. Needs to develop quite a bit, but the Heat don't need him to play important minutes right away. A good bet on potential here for a contending team.
21.
Sixers select Tyrese Maxey
Maxey is a good and smart defender with the ability to make shots in big moments. He's not a great shooter, which makes this a bit of a question mark for a Sixers team that really needs shooting, but he's really good value at 21. He's a pro, and he should make a mark on the league.
22.
Nuggets select Zeke Nnaji
Nnaji is a big athlete with two-way potential. He needs to work on certain things like passing and refining his defensive skills, but he works really hard and scores very well within the paint. He has solid shooting potential, though that needs to be developed and stretched beyond the arc. Regardless, this is a decent pick for Denver, who may be losing backup center Mason Plumlee to free agency.
23.
Knicks select Leandro Bolmaro
Bolmaro is another foreign playmaker with decent size. The Knicks need playmaking, so this is a decent chance to take here at 23. He works hard on both sides and should have a solid impact in New York. I like the pick. It looks like Bolmaro will really need to improve his shooting, but there are a lot of things to like here.
Switch New York with Minnesota because Bolmaro just got traded. The same things apply. Minnesota needs playmaking too.
24.
New Orleans selects RJ Hampton and trades him to Denver
Denver keeps stockpiling high-potential players, and it's the smart thing to do as a team that's already contending with what they have. Hampton is a bit of a mystery as someone that didn't play in college but in Australia, but he's an athlete with a lot of potential. Makes a lot of sense for Denver, who might be short on wings depending on how free agency goes.
25.
Knicks select Immanuel Quickley
Quickley is a very good shooter who fits well on both sides of the court. Competes hard and well defensively. He makes sense on a lot of teams, and should be a good piece moving forward for the Knicks. Could step in right away and contribute given the holes they have. Good pick for them.
26.
Celtics select Payton Pritchard
This seems a little bit early, especially for a Celtics team that already has Romeo Langford, Carsen Edwards, and more young guards. It feels like Danny Ainge's inability to pull the trigger on any big moves with his stockpile of picks is starting to hurt Boston because they now have far more young players than they can use. Pritchard is a hard worker who can contribute at a potentially high level as a scorer and playmaker, but I don't know what the plan is here with Kemba Walker and Jaylen Brown already in place. Like Pritchard, but I'm not sure about the pick here unless he's able to step in right away as the first guard off the bench after (potentially) Marcus Smart.
27.
Utah selects Udoka Azubuike
Azubuike is a traditional big, and he plays pretty dang well inside the paint. Should slot in right away behind Rudy Gobert in short spurts, where he might be able to be even more effective than he would in longer slots. The Jazz traded backup center Tony Bradley tonight, so that role is now open. Like this move a lot for Utah.
28.
Timberwolves select Jaden McDaniels
McDaniels is a good shooter with the ability to dribble and score off of it. He has good height and could be a good defender with some development. He needs to put on more weight and be a smarter player. Not a terrible chance the Timberwolves are taking here. This is decent value so late in the first round.
29.
Raptors select Malachi Flynn
Flynn can step in right away and contribute offensively. He's smart on both sides. Size and athleticism is an issue, but Flynn figures to fit right in with Toronto. There are a lot of smart, hard workers there, and Kyle Lowry should be a good mentor.
30.
Grizzlies select Desmond Bane (pick via Boston)
Bane was supposed to go a lot higher than this, and this is a great pick for a Grizzlies team looking to build off of a successful first season with their new core. They absolutely should be stockpiling young talent to build on the future, and Bane could help them build on last year's progress right away. Bane is a great shooter who can finish at the rim, and he plays smart, decisive basketball on both ends. He can be a high-quality role player as soon as next season. I love this pick for Memphis.
31.
Mavs select Tyrell Terry
Love this pick for the Mavs. Terry was supposed to go pretty high, and he's a very good shooter who can really move well without the ball. He's also shown the ability to contribute in other ways offensively and defensively. His size (6'2″ and 174 pounds) isn't great, which is likely a major reason he's being drafted down here. Another good pick for the Mavs who can step in and contribute next year. They already have a lot of great role players around Luka and Porzingis, and they added two more today.
32.
Hornets select Vernon Carey Jr.
The Hornets need some help at the five spot, which led to connections to James Wiseman at the #3 pick. After ending up with LaMelo Ball, they attempt to address that need here. This pick makes sense. Carey is a skilled traditional big who will need to work on his decision making, defense, and shooting/passing. With a young team in Charlotte, he'll have the room to grow.
33.
Knicks select Daniel Oturu
Oturu had a very good sophomore year last year. He's a very good and physical interior player who has started to show signs of a three-point shot. He has work to do on refining his overall game (handle, play style in the league, etc.) but is a solid pick-up for the Knicks. Could end up forming a solid front court duo with Mitchell Robinson if they can find some more shooting from those two.
34.
Sixers select Theo Maledon
Maledon is French. Looks like a solid point guard with shooting ability. Not a great athlete or defender, but he can do some good things for the Sixers off the bench offensively. Like the pick.
35.
Grizzlies select Xavier Tillman
Tillman is a very smart player who knows how to pass and make plays offensively. He's a solid defender with good finishing ability in the paint. Not the greatest athlete, but he knows how to win from his time at Michigan State. A frustrating, veteran player to watch as a Michigan fan. Like the pick for the Grizzlies as they look to diversify their front court. Will need to develop a perimeter shot but this is good for Memphis.
TRADE: Seth Curry to Sixers; Josh Richardson to Dallas
Love this for Philadelphia, who needs shooters alongside Embiid and Simmons. Don't love it for Dallas. I like Curry more than Richardson. He's an elite shooter and he offers some of the playmaking chops Richardson supposedly does. Not sure what the Mavs are looking to do here. Don't think Richardson fits Luka better than Curry does, though Richardson should have a higher ceiling. It's possible that's what the Mavs are looking at here.
36.
Mavs select Tyler Bey
Bey is a good defender with good size who can do enough offensively to be fine there. Played in the middle at Colorado, so it will be interesting to see how that changes in the NBA. Another guy who should step in right away and contribute for Dallas. Should help their poor defense. I like the pick here.
37.
Thunder select Vit Krejci
A 20 year old wing from Czechia. Not sure about Czechia or Krejci. Confused as to why he's going with so many picks left. Will trust Thunder know what they're doing here.
38.
Pistons select Saben Lee
Point guard from Vandy. Scored more than 18 points per game last year. Pistons will need scoring at guard without Kennard and potentially Derrick Rose depending on future moves. Like it in that sense though this might be a reach.
39.
Jazz select Elijah Hughes
Good overall scorer who played well in the high-level ACC. Needs to work on his scoring efficiency at the rim and beyond the arc but should be able to bring some scoring to Utah, who might be losing Jordan Clarkson to free agency.
40.
Kings select Robert Woodard
Does a lot to help his team win and a good (college) shooter with good size on the wing. Fits a position of need for Sacramento. Like the pick here for the Kings.
41.
Spurs select Tre Jones
Very good defender of guards, which should help a struggling San Antonio defense. The backcourt is a little crowded now with Dejounte Murray and Derrick White not really being the defensive issues, but Jones could still have a role. Effective offensive point guard who will need to work on diversifying and strengthening his offensive game beyond simply running the system. Showed progress as a shooter at Duke. Like the pick.
42.
Hornets select Nick Richards
Winner who showed massive improvement in college. Will further help Charlotte secure the middle. Former teammate of PJ Washington. Like this pick a lot for the Hornets.
43.
Kings select Jahmi'us Ramsey
Good scoring guard who needs to be a little more consistent as a shooter and finisher. Needs work defensively. Like the pick for the Kings, could provide a scoring spark off the bench.
44.
Bulls select Marko Simonovic
Another foreign guy that I simply do not know. Not to be confused with the more famous Marko Simonovic, who is a 34 year old Serbian basketball player. A seven footer who has shown signs of a perimeter shot. Bulls front court is far from settled, so I'll give this the stamp of approval.
45.
Bucks select Jordan Nwora
Good shooter with size on the wing. Bucks could use exactly that off the bench. Like the pick a lot.
46.
Blazers select CJ Elleby
Good scorer with decent size (6'6″) as a guard. Scored 18.4 points per game for Washington St last season. If he fits at the next level, could fill the scoring role behind Dame and CJ. Anfernee Simons really struggled in that position last season, so this is some insurance.
47.
Celtics selects Yam Madar
Israeli point guard who looks like good value here. Not yet 20, so doesn't need to play right away for Boston. Size isn't great, but he can make a variety of plays offensively and plays tough defense. Will need to be a better shooter to truly contribute, especially if it's in the likely bench role. Not a bad pick, but, again, Boston has so many young guards and not nearly enough minutes to go around.
48.
Warriors select Nico Mannion
Like Mannion right around here. Good value. He's a very good passer that can make a lot of different shots. That's big for a pass-heavy Warriors offense that is suddenly lacking good passers off the bench. He could step in right away. Solid defender with limited versatility. Really like the pick for Golden State.
49.
Sixers select Isaiah Joe
A high-volume shooter who would fit very well on Philadelphia's bench. They've gone hard after shooting tonight, and I love to see it. Joel Embiid and Ben Simmons deserve this sort of game plan from the front office. It's something they haven't really received in the past. Joe also a solid defender who will need to pack on some muscle. Again, love this pick for Philadelphia regardless of how Joe turns out. Daryl Morey is targeting shooting, as he should.
50.
Hawks select Skylar Mays
Liked Mays at LSU, and he should bring more depth to the backcourt, where the Hawks have struggled to get consistent production beyond Trae Young. Mays is a smart, veteran player who improved as a shooter and can contribute in a variety of ways. Like the pick.
51.
Warriors select Justinian Jessup
Fantastic name. 6'7″ shooter who shot around 40% from deep at Boise State. That works for the Warriors. Could step in as a wing off the bench right away if things break the right way.
52.
Rockets select Kenyon Martin Jr.
Athletic wing who played a fifth year at a prep school rather than going to college. Figures to be a project for Houston. Son of former NBA stud, Kenyon Martin Sr. Like this pick here for the Rockets.
53.
Wizards selects Cassius Winston
An undersized point guard who excelled in college, which has always been a relatively questionable backstory for NBA players. An absolute winner. Very good shooter who plays smart basketball on both sides. Rooting for him. Like the pick for Washington, who might be losing some depth in the backcourt behind Wall and Beal this off-season. At the very least, should be a positive locker room influence.
54.
Pacers selects Cassius Stanley
Super athlete. Plays hard. Good rebounder and off-ball shooter. Has a lot of things to work on, but the potential is there. Good pick for a small-market team like the Pacers. Could be a really impactful player.
55.
Nets select Jay Scrubb
Community college player. Very cool journey. Big, athletic guard. Obviously very unproven, so will be interesting to see how athleticism translates. Has shown signs of being a good shooter. Like the pick. Nets are in the position to take a risk on an athlete like this.
56.
Hornets select Grant Riller
Great college scorer, but he did it at College of Charleston. Those guys don't have the greatest NBA track record. Unproven defender with seemingly high scoring ability. Probably worth taking a shot on here. Like the pick for a team that could use go-to scorers off the bench.
57.
Clippers select Reggie Perry
Former McDonald's All-American. 20 and 10 type player for Mississippi St last year as a sophomore. Won share of SEC Player of the Year award. Showed signs of expanding beyond the arc. With Montrezl Harrell potentially gone, like the pick to potentially address front court depth.
58.
Sixers select Paul Reed
Power forward from DePaul. Solid on both sides who has shown signs of shooting from beyond the arc. Defense emphasized. Could potentially three-to-four positions. Not a bad player to look at here. Might help replace some of Al Horford's minutes next year.
59.
Raptors select Jalen Harris.
Scoring guard. More than 21 points per game last year for Nevada. Solid shooter who posted good rebound and assist numbers. Could turn into something with Toronto's development program. Like the pick.
60.
Bucks select Sam Merrill
An elite, high-volume shooter with decent size as a guard. Love this for the Bucks as a potential contributor off the bench. They added two shooters today.