CBB Roundup: Atlantic 10 Conference
8 min read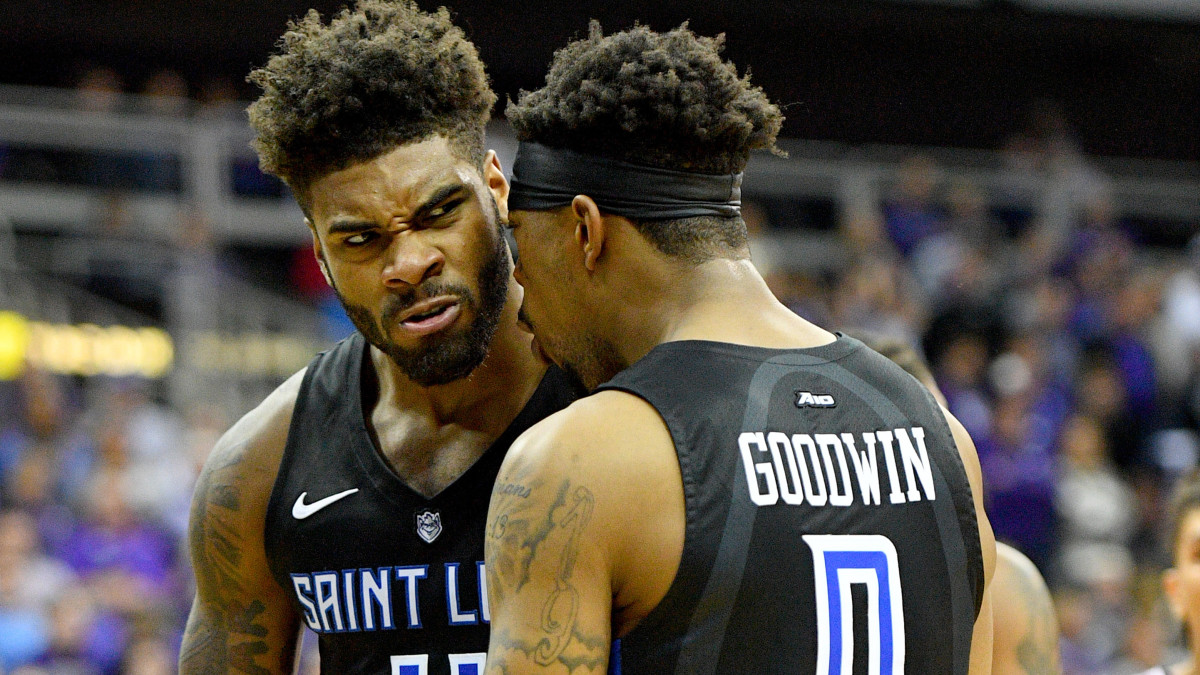 Since 2015, the Atlantic 10 has sent either two or three teams to the NCAA tournament. Outside of a three-year stretch from 2012-2014 where four, five, and six teams made the big dance, that two-three range has been relatively consistent going back to 2006. It's the most likely outcome, though it's always possible that we see a few more. Let's take a look at where things stand today in the A-10, which now has 14 teams.
Strong Tourney Contenders
1. VCU 2-0 in conference (9-2 overall)
I love VCU. They're one of my favorite teams in the country right now. Their defense (32nd by defensive rating and 13th via KenPom) has been very strong, and the offense has been decent enough. The Rams only losses came against Penn State and West Virginia, and they picked up key wins over Memphis and Utah State early in the season. They largely destroyed the inferior teams they played too, with four wins of 18+ points. But can they keep it rolling? In their last three, both James Madison and George Mason have held them within five. That level of performance won't get it done when the tougher teams come to play. The key for VCU – and the other teams in this tier – will be getting to thirteen or so conference wins. That's the goal because a 12-5 conference record and 19-7 overall record with a bad loss or two and a decent but unspectacular collection of quality wins would put you right in the worry zone come Selection Sunday.
2. Richmond 2-1 (8-3)
Richmond has more impressive wins than VCU – Loyola, Kentucky, Vandy, Wofford, Northern Iowa, Davidson, and Rhode Island. The other thing they have that VCU doesn't is a bad loss, which came at the hands of Hofstra the other week. That doesn't really change the equation here though. Getting to thirteen conference wins would be great, and the Spiders will have to rely on their strong offense to get them there. VCU (2X), St Louis (2X), and St. Bonaventure (already 1-0 vs. Richmond) are still on the schedule, so getting to thirteen means winning at least two or three of those games and running through the rest of the conference slate.
NR. St Louis 0-0 (7-1)
Covid issues have put SLU's season on pause, but that doesn't change the fact that they've gotten off to an incredibly impressive start. The only loss came to Minnesota, and they already have wins over LSU and NC State. They're even ranked 23rd in the AP Poll. The key will be maintaining that momentum when the season (hopefully) resumes in eight days against Davidson. With Davidson, St Bonaventure, Dayton, and Richmond all coming in the first five conference games, the Billikens will be tested right away. If they play like they did during the non-conference slate, this is easily a tournament team. KenPom has them 36th in both offense and defense right now and 29th overall.
Not strong contenders but still alive for an at-large bid
3. Davidson 2-1 (6-4)
Like Richmond, Davidson has a stronger offense and a defense that trails behind. They also have a less than desirable loss to Charlotte. The issue for Davidson is that the quality wins really aren't there. UNLV isn't all that good, and two losses of three combined points to Texas and Providence were huge missed opportunities. Vandy and Rhode Island are the two best wins on the resume right now, and that will need to change for the better. An at-large bid is on the table, but it will require one heck of a run through the end of the season. There are just five remaining games against Dayton, the Bonnies, VCU, Rhode Island, and St Louis. That's good in that it will be easier to end up with a good-looking record, but it also leaves very few chances for resume-building wins. Davidson can't afford to lose many of those games.
4. St. Bonaventure 2-1 (4-1)
The Bonnies can claim victories over Akron (2-0 in MAC) and Richmond, and that's about it so far. The loss to Rhode Island won't go down as a particularly bad one, but we're looking at a resume that isn't very full right now because of a lack of volume. The good thing is that the win over Richmond will carry a lot of weight. If St. Bonaventure can sweep an upcoming stretch against George Washington, Fordham, and Duquesne, they'll be sitting at 5-1 (7-1) ahead of a run of Richmond, St Louis, and Davidson. Taking two of three there would put them in a great spot. Is that a realistic ask? It's a little hard to tell only five games into the season.
Theoretical contenders that will probably need to rely on conference tournament at this point
8. Rhode Island 2-2 (5-6)
This is a relatively talented Rhode Island team, but a 5-6 start is probably fatal to their at-large hopes. We're looking at a team that can't afford many more losses, and there's still quite a few games to go. The good news is that Boston College is probably the worst loss here. BC isn't good, but they're also probably better than their 2-8 record might suggest. The other losses – WKU, Wisconsin, Richmond, Davidson, Arizona State – are forgivable individually. The problem, again, is that there's so many of them at this early stage in the season. Scheduling tough is great, but you want to win more than half of those games. South Florida, San Francisco, St. Bonaventure, and Seton Hall make for a pretty solid list of wins, and they keep the hope alive here. Rhode Island isn't done quite yet. But with games still remaining against VCU (twice), Dayton (twice), Davidson, and a host of "bad" but still threatening A-10 teams, it's hard to see this team getting to the record they will need. Playing their best basketball as the conference tournament starts is the best hope.
9. Dayton 1-2 (5-3)
The good thing for Dayton is that they only have three losses. The bad thing is that two of those losses have come to Fordham (0-2 and -61 in their other two games) and La Salle (5-5 with a resume much less impressive than Rhode Island's). Those losses easily counter out wins over Mississippi State and Ole Miss, and Dayton still hasn't won a game by more than 9 points all year despite playing the likes of George Mason, Eastern Illinois, and Northern Kentucky. Their next four are against Davidson, Duquesne, and George Washington (two in a row). Anything less than 4-0 is probably the end of at-large hopes with a brutal closing stretch coming up. Right now, it's hard to see this team winning those four games.
Conference tournament hopefuls
5. George Washington 2-1 (3-7)
George Washington is not a serious tournament threat. They've lost to Hampton, William & Mary, UMBC, Delaware, Charlotte, and Navy, and their two conference wins have come against Fordham and Duquesne (two-game split). What they could be, however, is a spoiler. Five of those losses have come by single digits, with one coming by three points and two by just one point. Can they give a better team a bad loss? We'll find out over their next five games – Bonnies, VCU, Dayton, Dayton, Rhode Island.
6. La Salle 2-1 (5-5)
As I suggested earlier, La Salle doesn't have a particularly impressive resume. Their best wins have come over Dayton and Drexel, and they've lost to St Peter's, Army, and UMass. This isn't an at-large team, but could they make a run in the conference tournament? Games against some of the best teams in the A-10 await in late January and early February, and La Salle's competitiveness there should be telling.
7. UMass 1-1 (2-3)
UMass did beat La Salle by 19, which isn't a good look for the Explorers. That doesn't mean all that much for UMass themselves though given the split with Northeastern and the 0-2 run against Bryant and George Mason in their last two games. Another win against La Salle this weekend would at least push the Minutemen into the solid middle of the conference.
10. Fordham 1-2 (1-2)
Fordham has a win over Dayton and losses to George Washington and La Salle by 24 and 37, respectively. What does that mean? It probably means that the win was a bit of a fluke, but we'll find out more as the season continues. I do think it's safe to say that a team that opened their season with two losses of 61 combined points to middling Atlantic 10 teams won't end the season with an at-large bid.
11. Duquesne 1-2 (2-3)
We don't know a whole lot about Duquesne either. They split games with top 150 teams in Little Rock and NC Greensboro to start their season before a two-game split with George Washington and a 13-point loss to Davidson. This isn't a tourney team either (barring a surprise run in the conference tourney), but time will tell if they can break into the upper half of the Atlantic 10.
12. George Mason 1-2 (5-4)
George Mason lost to Norfolk State and beat a D2 team by just one point, which is not good. Still, this is another team to watch in the spoiler role. They've lost by single digits to both Dayton and VCU in the last week. Is that the best they can do, or might we see a big upset? Richmond is on the schedule this weekend.
St Joe's
13. St Joe's 0-3 (0-8)
St Joe's is not good. To be fully fair to them, they have played the third-hardest schedule in the country, according to Sports-Reference. That doesn't change the fact that they've lost five of eight games by 15+, including two of three conference games. Auburn, Kansas, Drexel, Villanova, Tennessee, VCU, Rhode Island, and St. Bonaventure have almost all run over the Hawks so far, with the exception of Drexel. They likely won't finish winless, but the record won't look great by the end of the year in a decent conference.
Prediction: St Louis, VCU, and Richmond are all poised to make the tournament. They're not out of the woods yet, but these are three good teams. We should want to see them have a shot at the Big Dance. It's hard to see another team picking up an at-large bid, though St. Bonaventure probably has the best shot given their one loss so far. They, along with Davidson and Rhode Island, are the teams to watch as bid-stealers in the conference tournament. Dayton could join them if they find their form again.